Let your imagination run wild with these innovative chalk drawers

Children's toys are one thing in the field of product design that can never be short of innovations and creative twists however, the ideas might come to a standstill for a lot of designers if they are asked to recreate the design of chalks. But, for Nikolas Bentel nothing can put a block on imaginative innovations. The artist experimented with several 3-D prints before settling on the final three products. The amusing chalk drawers can make multiple dots, straight lines and circles at a single time as they are designed on a quinary number system. The chalk drawers are up on display at new museum's store shop in New York City.
---
Recommended for you (article continues below)
The circle chalk drawer can make five curved lines at a time.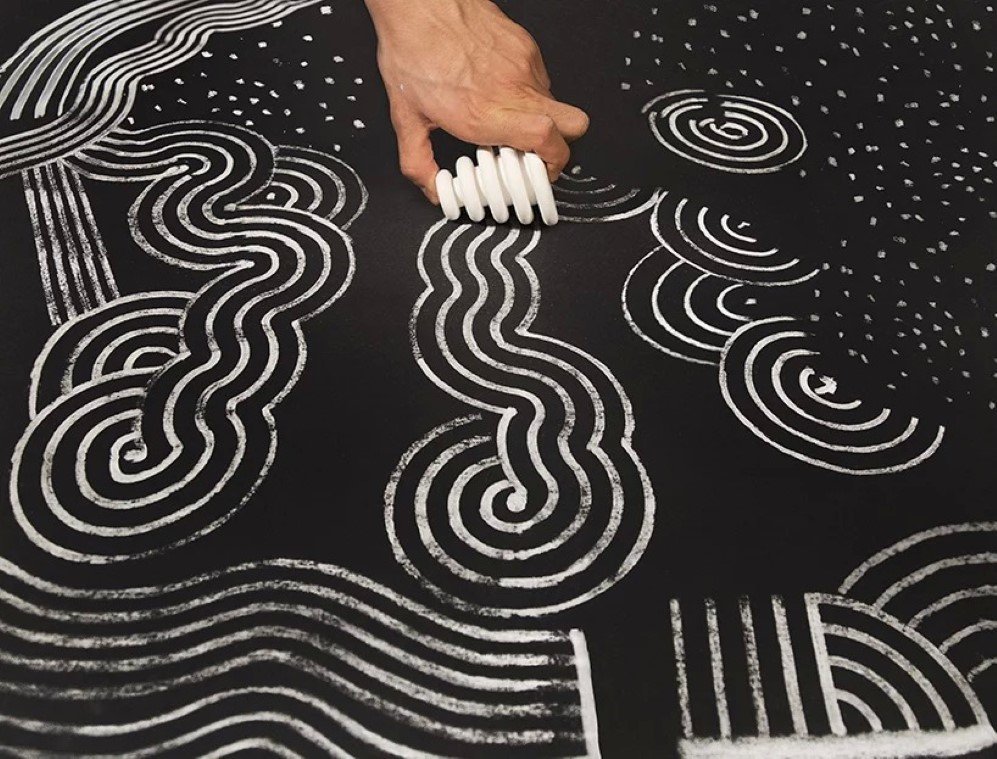 ---
The dot chalk drawer puts multiple dots in one go.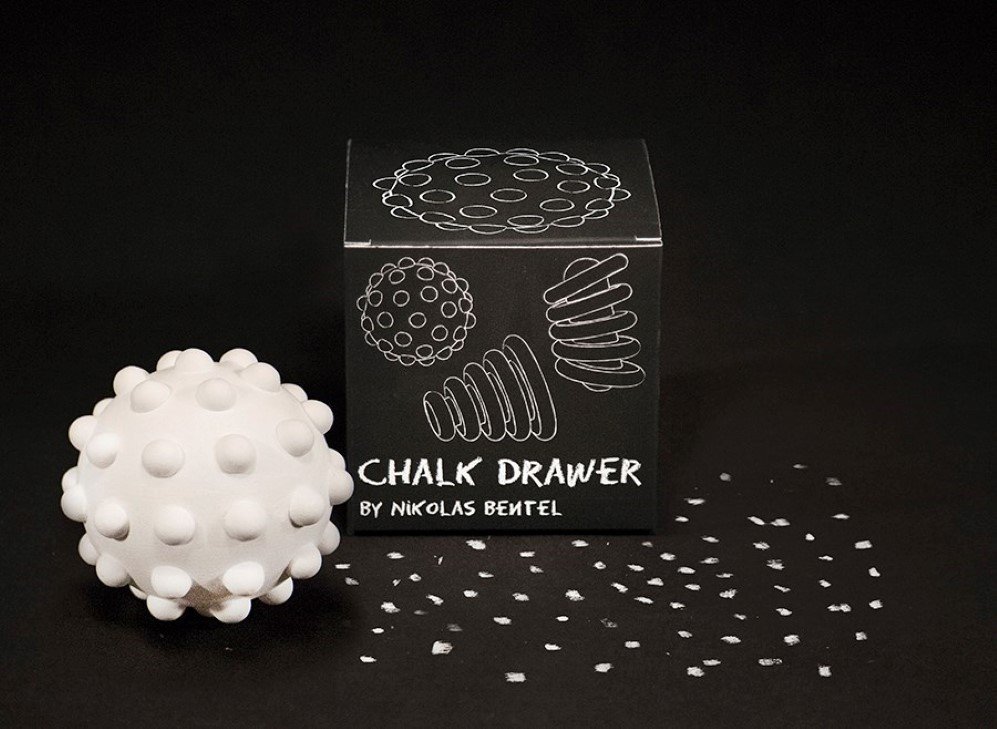 ---
The line chalk drawer makes five straight lines with equal spaces.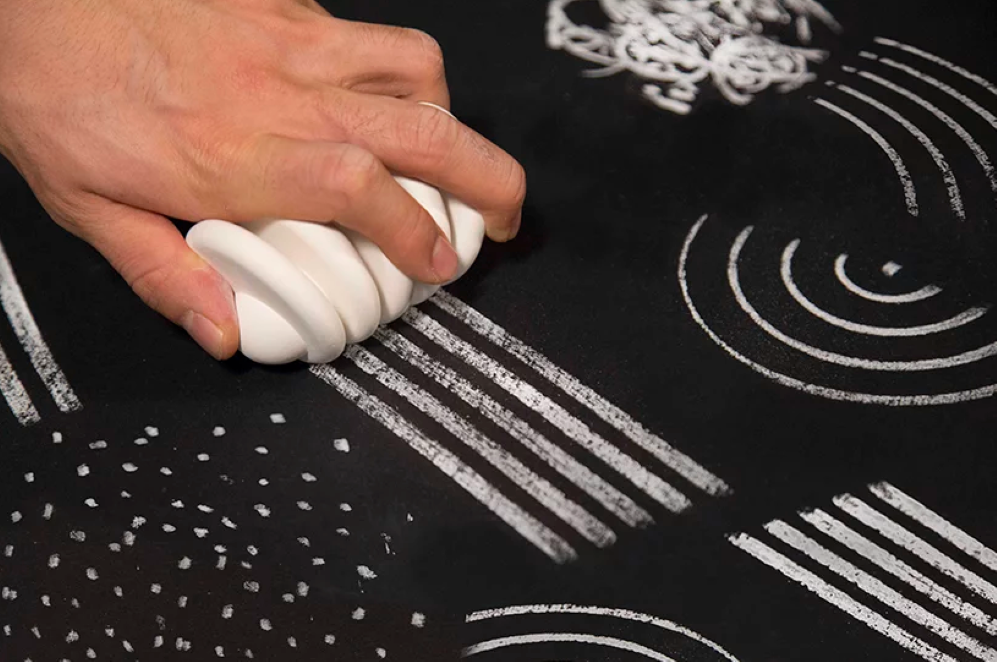 ---
Kids can draw lines of different widths with this chalk drawer.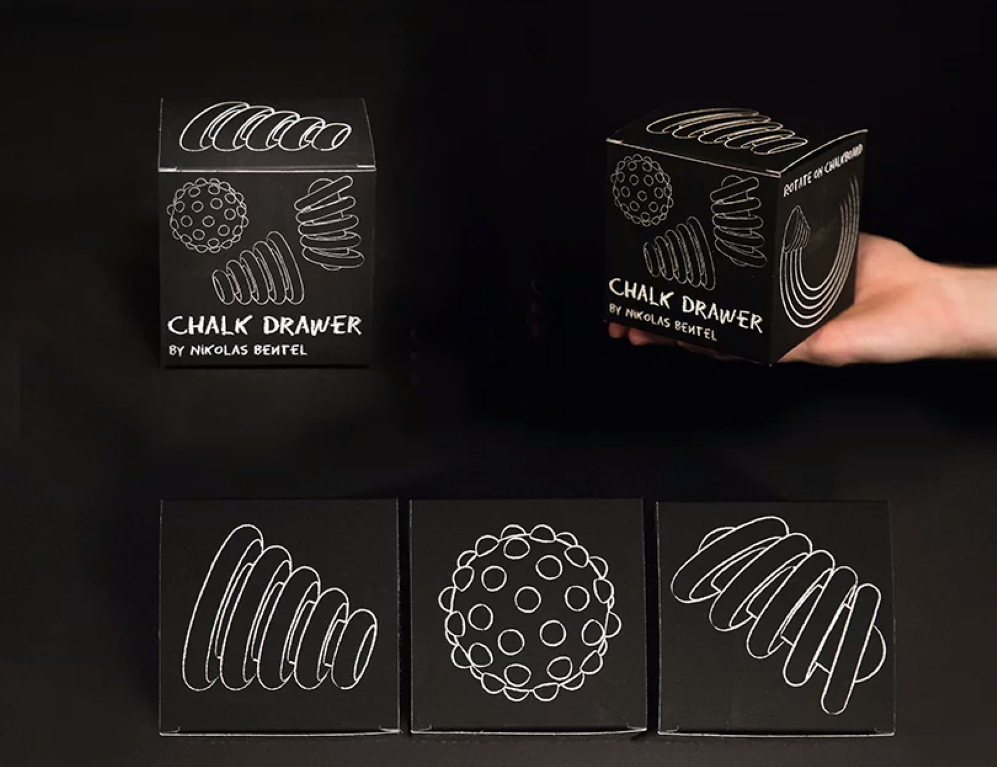 ---
The designer has given special attention to the ergonomics of each drawer.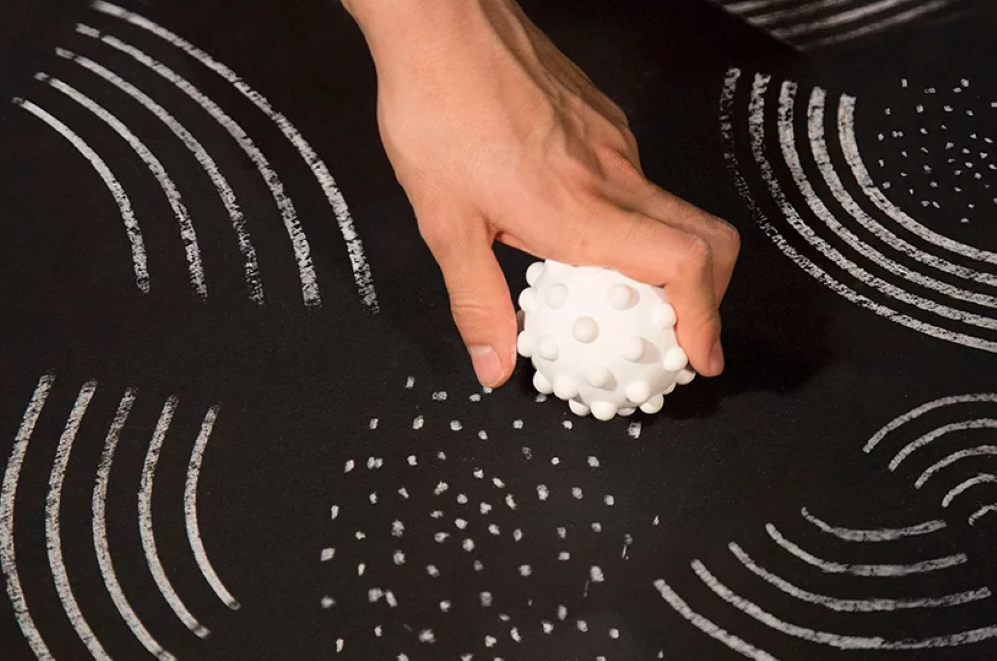 ---
The three drawers cover the fundamental building blocks of drawing.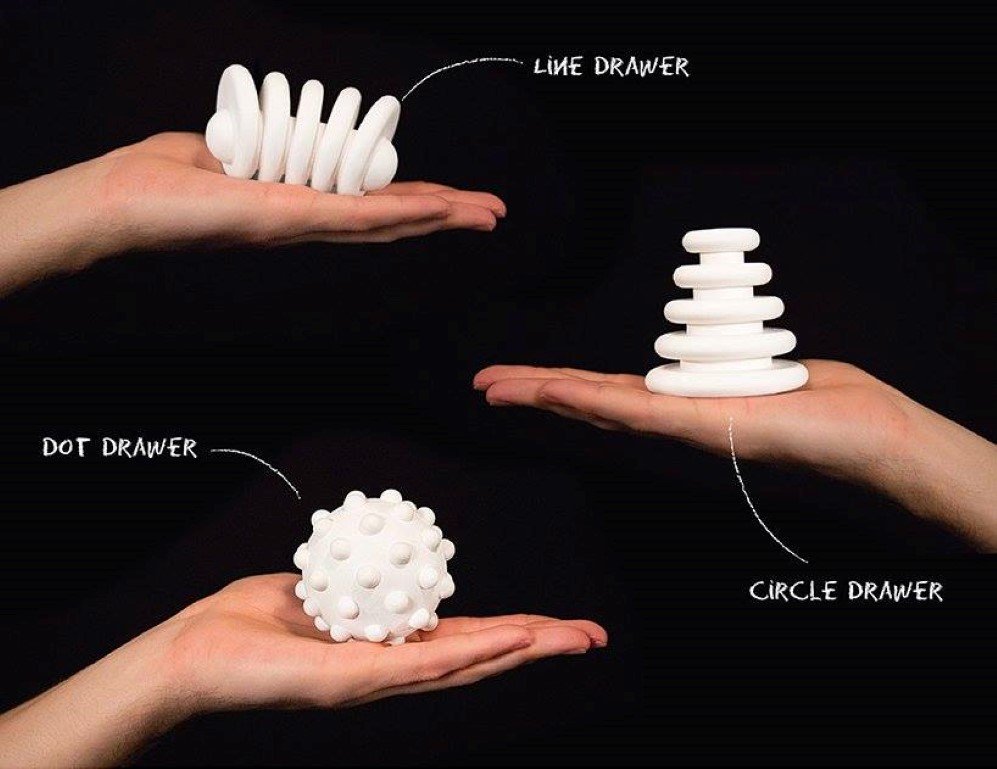 ---
With these innovative chalk drawers, imagination is the only thing that can stop you from creating amazing pattern.
---
The packaging of chalk drawers is as interesting as the actual product.
---
Museum's wall is covered with the art drawn by the dot, circle and line chalk drawers.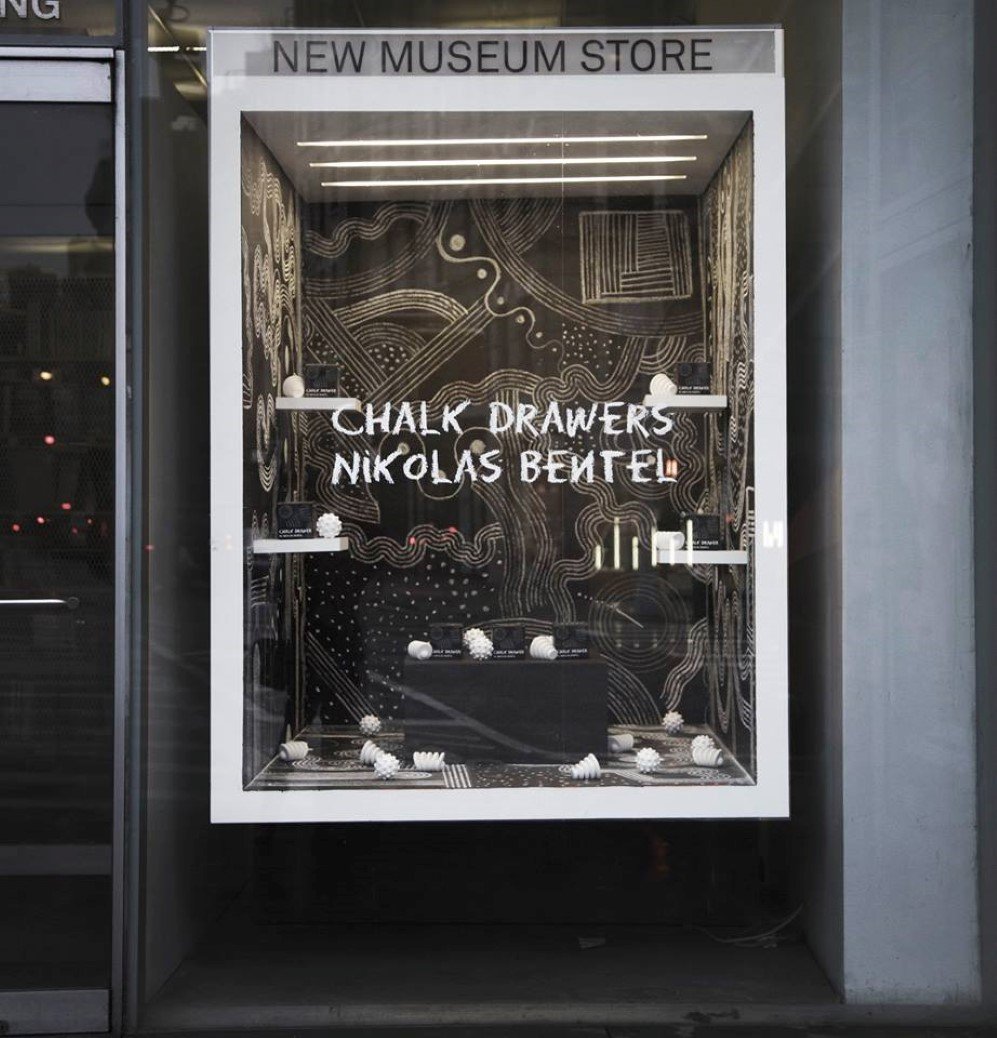 ---
Nikolas Bentel creates doodles, using the chalk drawers, for the exhibition at the museum himself.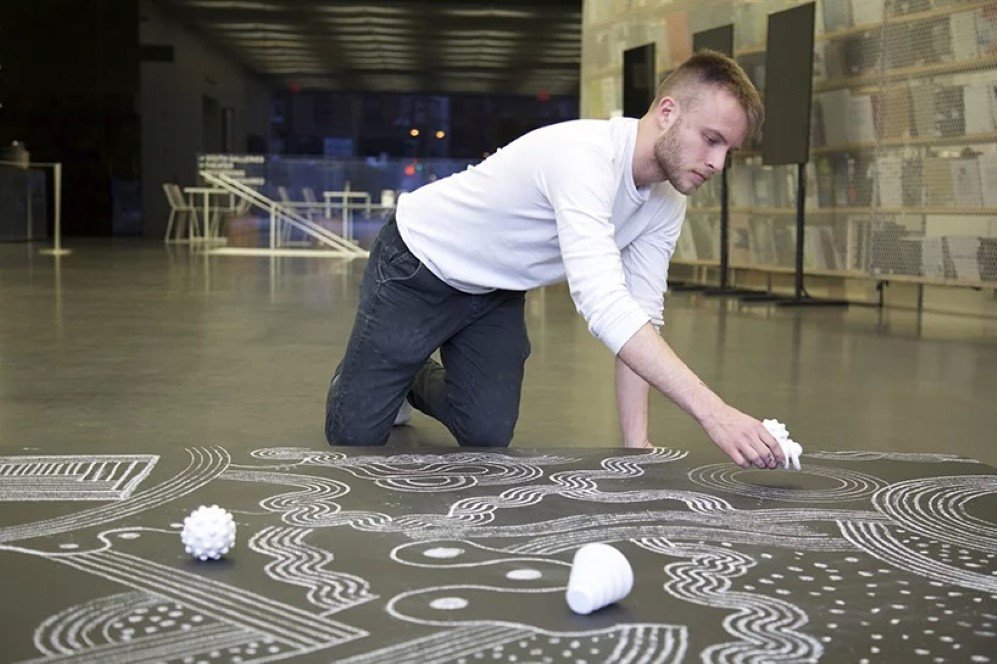 ---
Images by: New Museum Store
h/t: Design Boom