Lalabu's Dad Shirt Lets Dads Carry Their Newborn Like A Kangaroo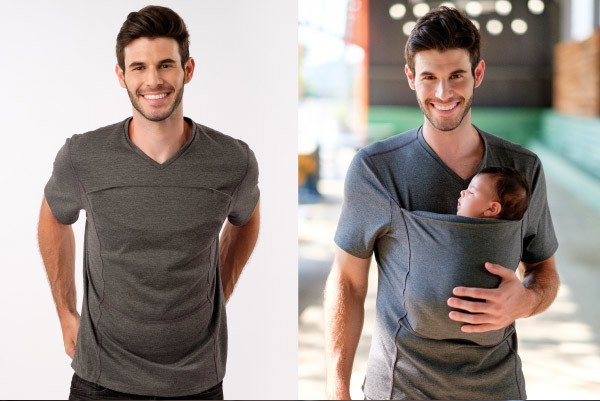 Who does not find kangaroo pouches cool and what if we tell you dads can pull off the pouch way better than the kangaroos themselves? Yes, Lalabu has changed the game of baby care through their ultra-cool grey Dad Shirt.
The regular T-shirt has an attached breathable pouch which is made up of mesh panel. The pouch is far away from the normal hideous attachments available in the market for carrying babies around. In fact, it is almost invisible when the cozy pouch is not occupied by a tiny human. The slim fit shirt features adjustable head support and a pouch extender to fit in an infant between 7 to 15 pounds.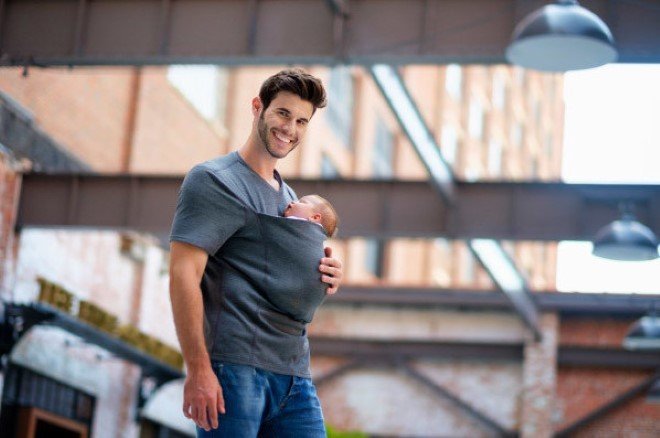 Image: Indiegogo
Recommended for you (article continues below)
The USA based company is not just helping the dads with their comfortable and efficient baby-wear but is also supporting the female entrepreneurs in Africa by donating 2% of their purchases to them. This awesome baby-wear will definitely encourage all dads to do the troublesome yet satisfying job of soothing a baby while helping out the moms around the world at the very same time.
Image: Indiegogo