This Desert Villa by Studio Aiko Is An Oasis to Behold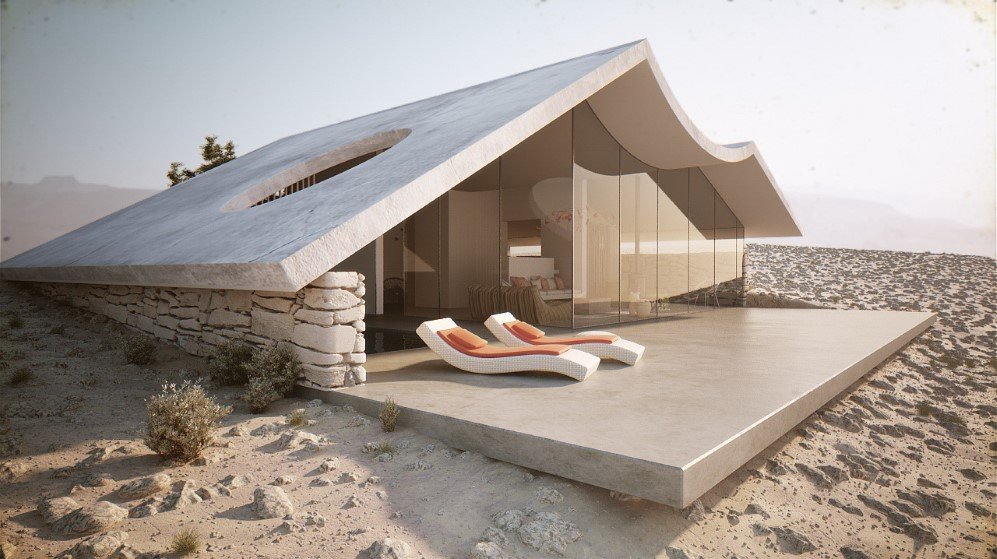 You might think living in a desert is quite inconvenient but you will be compelled to think the other way round if you look at this concept with Studio Aiko's imagination. The firm, founded by air Alony and Meny Hilsenrad, is a high-end animation and visual effect studio. Studio Aiko has particular expertise in CG art and their versatile portfolio is a testament of their skills and capabilities in this field.
The remarkable animation of The Desert Villa is the studio's take on merging natural scenery of the desert with the contemporary architectural design of a villa. The concept is so enchanting and the intriguing animation does full justice to the brilliantly unique idea put forward by the owners of the studio. One could only hope the animation to grasp attention of an innovative architectural firm to materialize this exceptional idea into a reality.
Recommended for you (article continues below)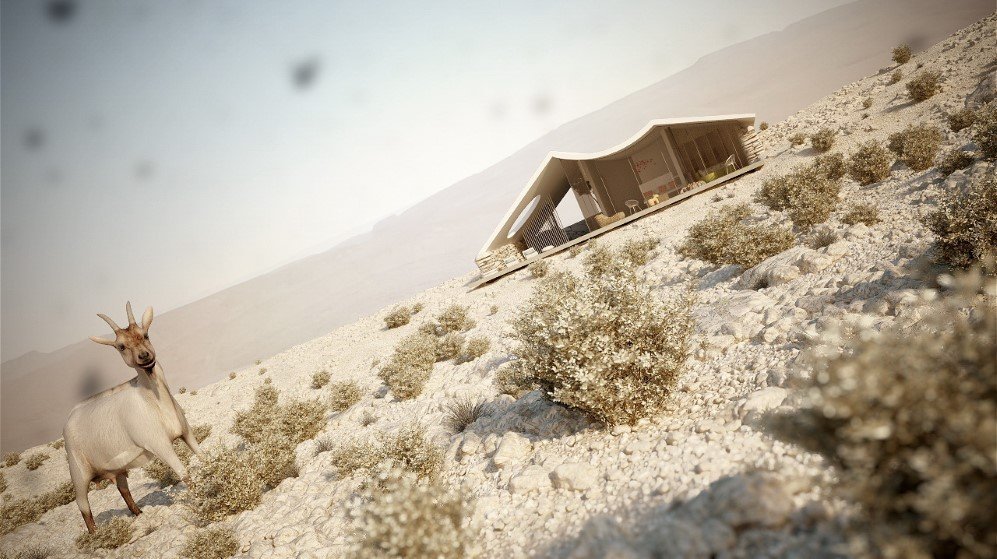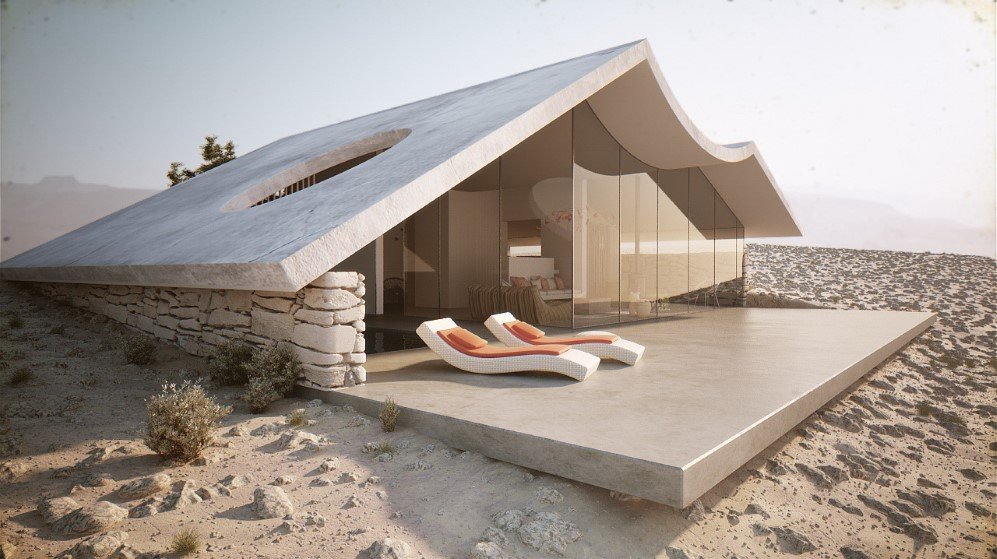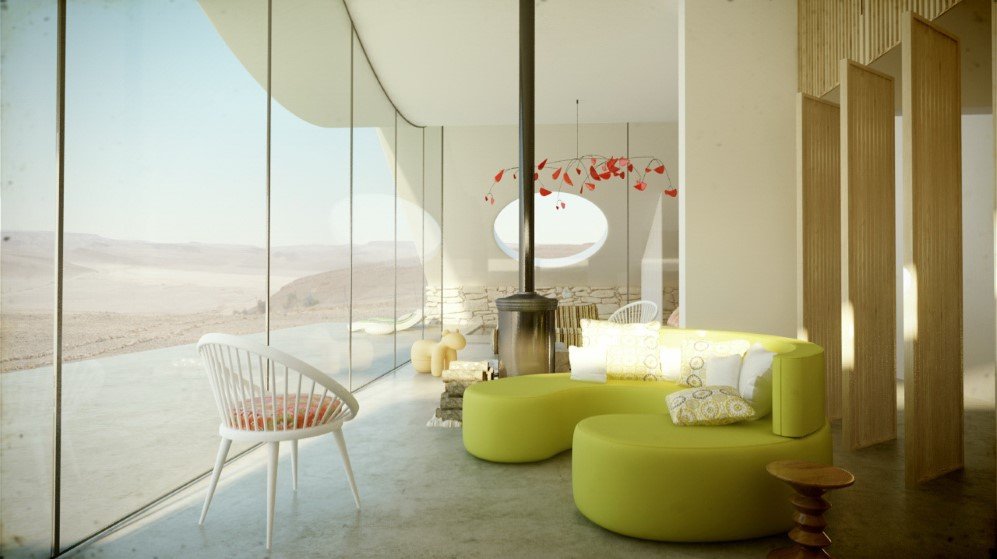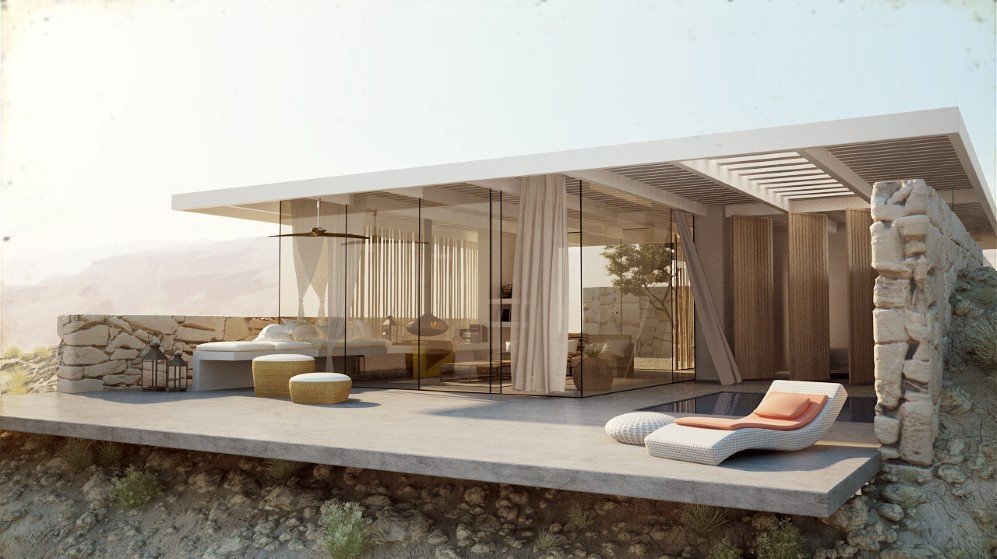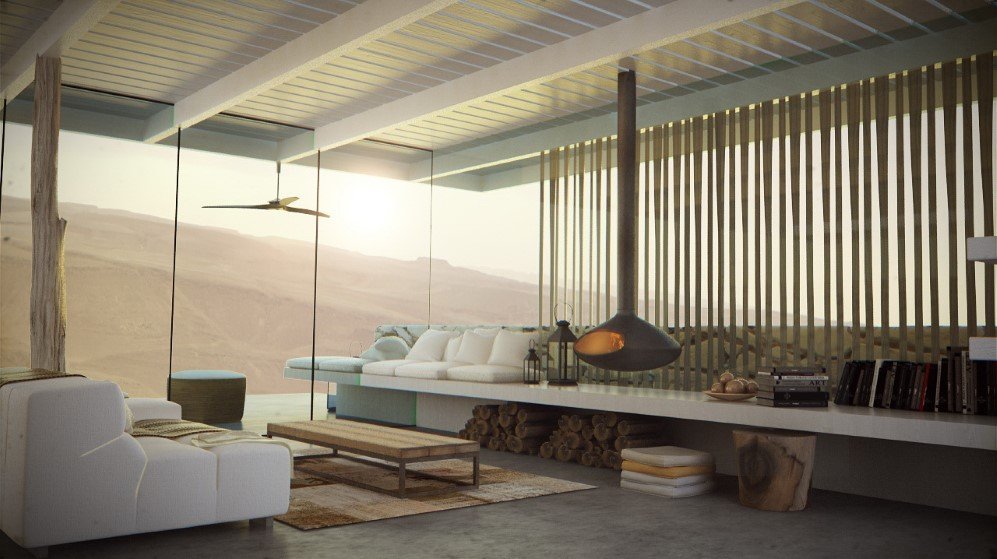 All Images: © Studio Aiko