Jeffrey Michael Austin transforms mundane puddles into work of art
We might assume that artists depend a lot on huge expressions to create art and that might be true for some of them but for Chicago-based artist Jeffrey Michael Austin, art lies in the puddles that he observes as a passerby on the streets.
Inspired by the mirror like quality of small puddles generating reflections as sunlight hits it at a certain angle, the artist creates his own version of these special reflection moments in the form of sculptural puddles. The in-situ puddle sculptures seem like a part of the natural habitat of streets at first but it works like magic for the observant ones to spark their curiosity and imagination.
"The Puddles came from my desire to make work that at first glance feels mundane and unassuming, a candid situation you wouldn't immediately regard as or associate with an art experience," said Austin. "I'd hoped that in this way they would gently present themselves as yet another detail of your natural environment, before then unfurling with a kind of subtle and surprising magic — an extraordinary quality that you have to grapple with for a moment before facing it with any criticality."
Check out Austin's art yourself to re-explore the mundane puddles that you might have never been too interested in before.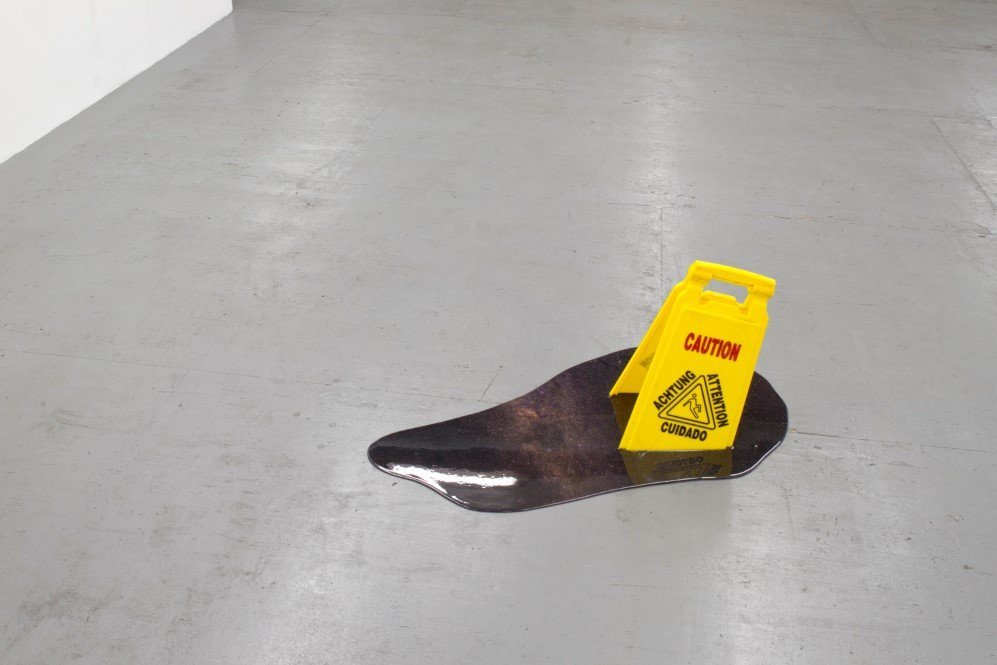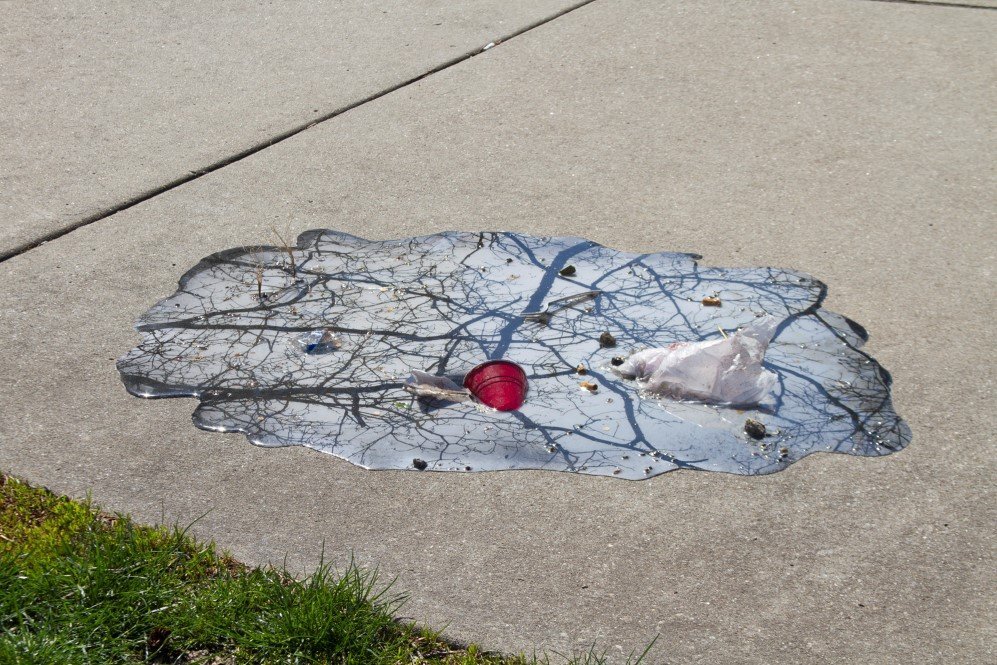 Recommended for you (article continues below)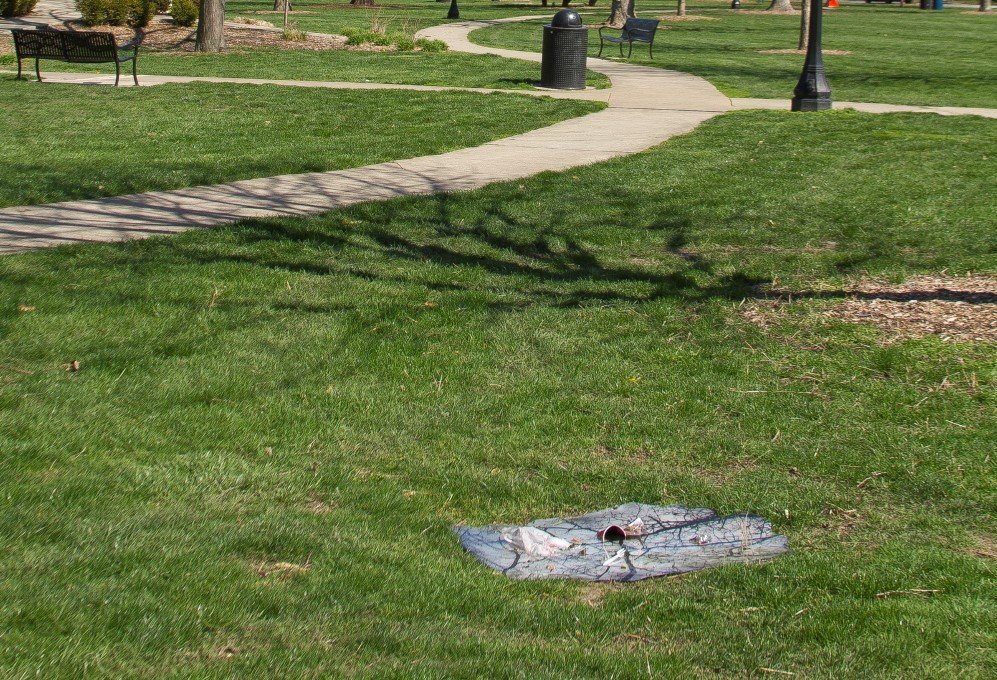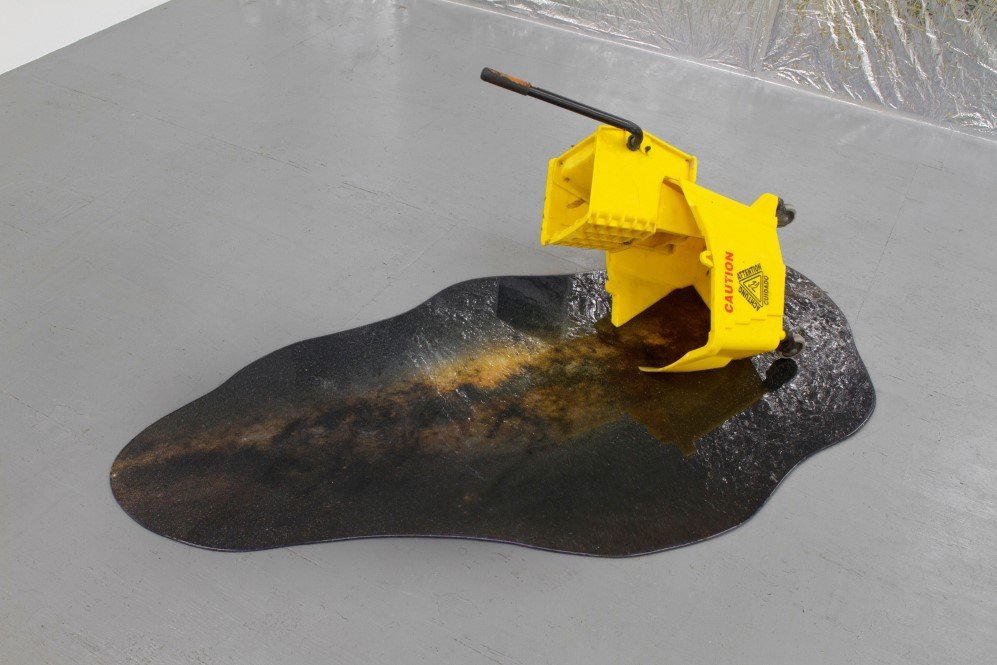 Images: © Jeffrey Michael Austin
h/t: Colossal