This iPhone case has a fully functional Android phone on its back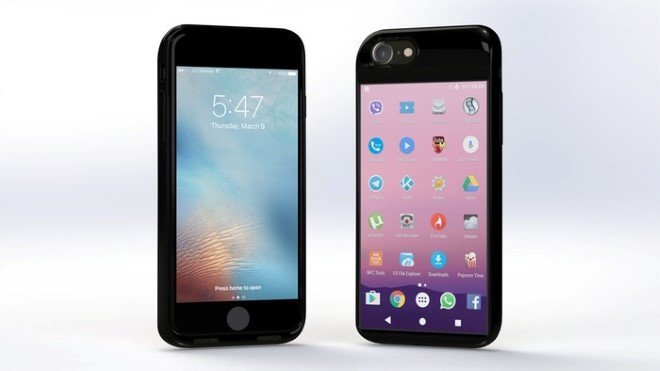 Are you one of those people who are loyal to Apple but secretly wished iOS was as expansive as Android? Well, what if there was a way to have all those fancy Android features on your iPhone? Not really 'on', but at the back of your iPhone – perplexed? Don't be. I am talking about the 'Eye' which is an iPhone case cum Android device.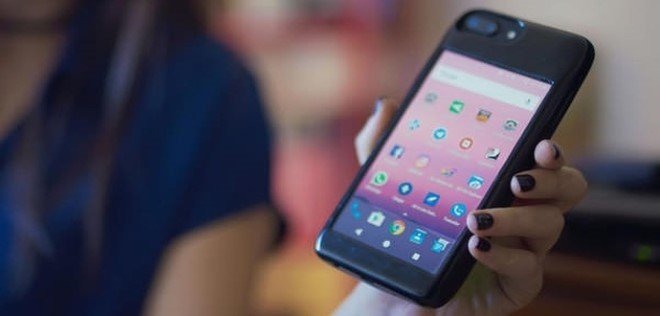 This bizarre iPhone case called 'The Eye' lets you have an iPhone on the front of your phone and an Android on the back. Since the concept involves the attachment of an Android device at the back of an iPhone, the product is not exactly aesthetically pleasing. Coming to the device's functions, it uses the speaker, microphone and camera of the Apple's device while having two SIM card slots, microSD cards, a 3.5mm headphone jack and IR blaster of its own. In addition to this, it has its own NFC chip, separate battery and a 5-inch AMOLED display.
Recommended for you (article continues below)
You are probably thinking 'cool, but why?' and I'm wondering the same. If someone really wants these Android features, why not just buy an Android phone? Since this Eye case isn't offering anything unique, why would one purchase it? Esti Inc is yet to disclose the internal specs of their product. The company itself is relatively new since it hasn't really shipped a product before so there is no guarantee that they will deliver what they promise. They have started a crowdfunding campaign and the Eye is available on Kickstarter at an early-bird price of $95 (without 4G) and $129 (with 4G). We wish the company the best of luck nonetheless!
References: Esti Inc, Kickstarter, Daily Mail, The Verge