Disney's Adorable 'BeachBot' Draws Massive Drawings on Sandy Beaches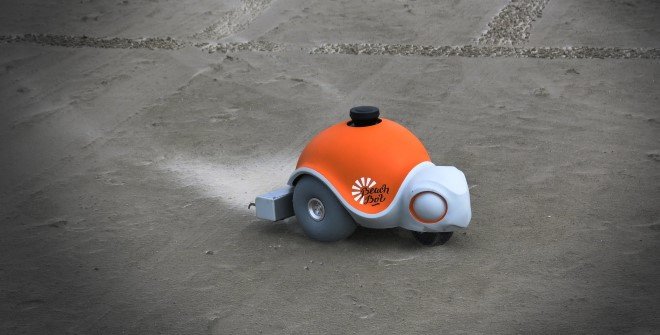 The highlight of our childhood: Disney.
Well, I still get excited about Disney movies so I guess it's not confined to one's childhood only (hopefully). Their creativity and form of entertainment has only gotten better with time. Remember the audio-animatronic Abraham Lincolns in their theme park or the visions of drones in Wall-E? Well, they have a brand new electromechanical project underway called the 'BeachBot' which aims to bring robots to shores and sandboxes!
The BeachBot is a little less than two feet in length and is fifteen inches wide and tall. It has the ability to fill a 30-square-foot area of sand with images from Finding Nemo or the Lion King in less than 10 minutes all by itself! But, how? Well the seven servo motors enable the robot to deploy the prongs of its rake in different conformations, producing a variety of brush strokes which range from two to fifteen inches wide. Moreover, the spherical balloon wheels allow the bot to move on all types of sand without leaving a track, and in turn causing no harm to the drawings.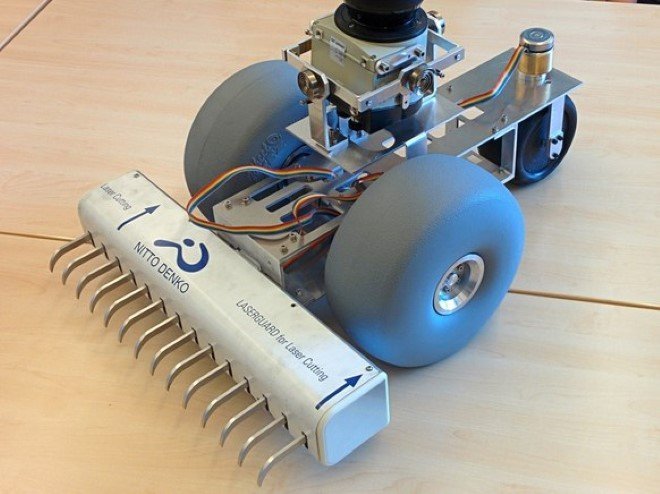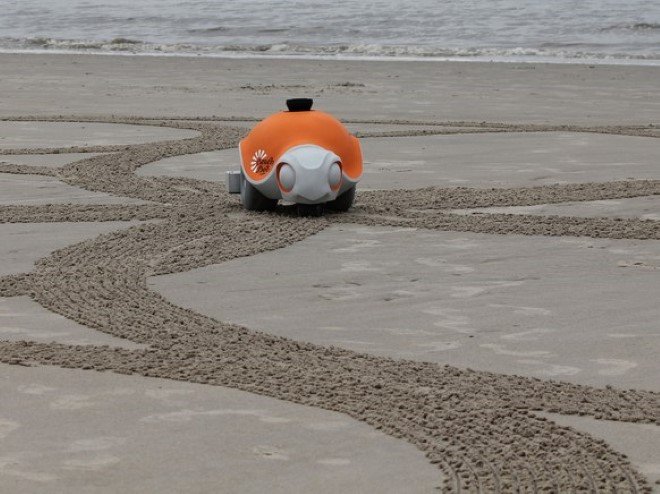 It probably sounds flawless to you right now but the bot has some limitations. For instance, humans have to place reflective poles on the beach in order to draw the boundary of the canvas that the robot will draw on. In addition to this, the fine motor controls don't work too well with sand and salty surf due to which extra care has to be taken and rubberized seals have to be used in order to shield the internal operating mechanism.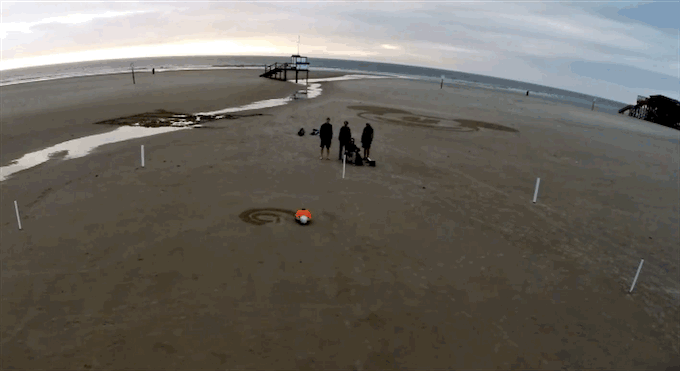 Recommended for you (article continues below)
So, who came up with this BeachBot? It is a product of Paul Beardsley's lab. He is the Principal Research Scientist at Disney Research Zurich. Robots are his specialty and the Pixelbot is a proof of his genius – in case you don't know, the Pixelbot has the ability to rearrange itself into displays of characters on any flat surface! According to him, 'Disney has had a fundamental role in the development of two forms of entertainment—full length animated movies and theme parks. No-one can predict exactly what might arise as new forms of entertainment in the future. But it's certain that society is just at the start of a robot revolution, and my work is in developing new types of entertainment robots.'
I don't want to kill your excitement but Disney still hasn't announced when they shall reveal the BeachBot to the public! But don't worry because once it hits the sandy area of Disney's theme parks, the Aulani resort in Hawaii, and ports of call for their cruise lines, you'll be seeing a whole lot of sketches!
If you aren't a beach person, or a Finding Nemo person then worry not because according to Beardsley, 'We are working on different modules for the BeachBot to take it off beaches and into other situations. Snowy fields are a possibility, pretty good for Switzerland at least.'
The kid inside me simply cannot wait so let's hope we get to see the BeachBot reaaaaal soon!
Reference Links: Daily Mail, Wired, Tech Crunch