This futuristic wall clock 'Shadowplay' reveals time upon touch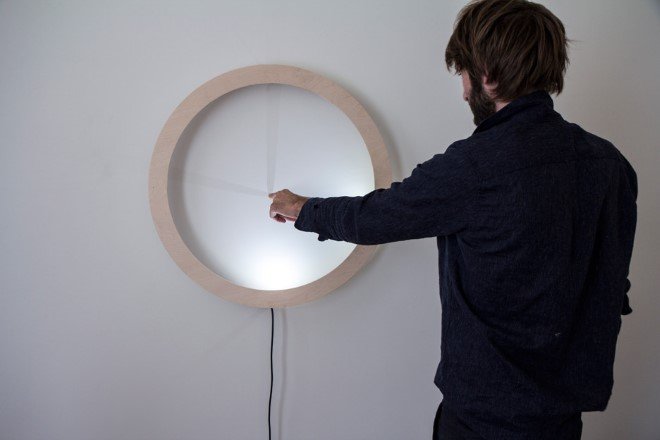 Breaded Escalope is a design studio that has come up with what they call 'Shadowplay'; a clock with an empty face that shines bright due to the presence of LEDs in its plywood frame. Unlike the conventional clock which has numbers and hands, this clock only displays time upon sensing human touch. You'll notice two shadowy streaks extend past the edge of the clock as soon as you touch its face.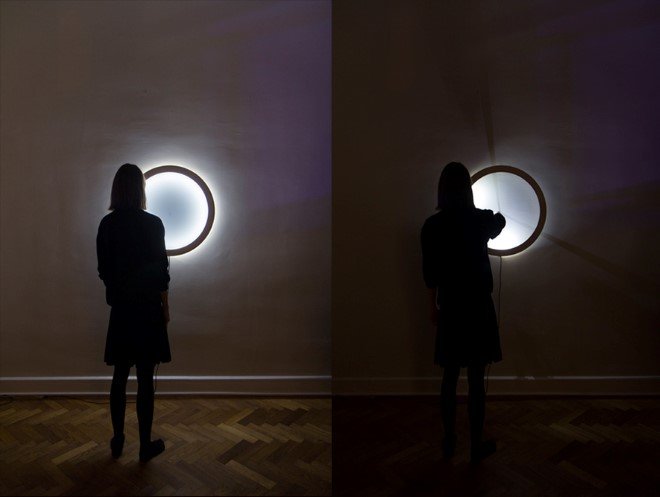 If you are wondering how this happens, the LED lights on the face turn off upon touching it and so a shadow is casted at that moment. An Arduino microcomputer controls these lights through tracking time and determines which LEDs have to be turned off in order to show the correct shadows.  Shadowplay was displayed at Ganz Neue Galleria in Vienna during the design week.
Recommended for you (article continues below)
For now, the Shadowplay is just a prototype and many are skeptical about the idea as it has nothing new to it. Will this 'Shadowplay' receive appreciation? Doubt it.
Images: Breaded Escalope
Source: Breaded Escalope (via Dezeen)