'Consumer Concept Vehicle' defies the norms of a conventional car design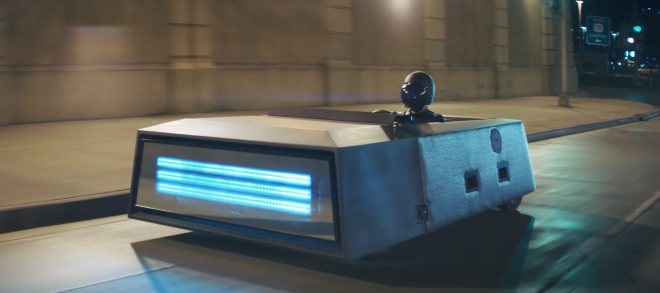 Joey Ruiter. Do you know him? Yes yes, 'that guy who has something to do with cars'.
He's been known for his aesthetics of vehicles and transportation for quite a while now. Be it a snowmobile or a dune buggy, he has critically reviewed them all, and after scrutinizing street cars, he has come up with his own unorthodox car known as 'Consumer' – sounds like a villain from a superhero movie, right?
Well, the Consumer isn't your typical car. Actually, it's far from it – the only similarity is that it has wheels and moves you from point A to point B. The rest of it has been deliberately designed in such a way that it doesn't follow the conventions of automotive design. For instance, the first and foremost component designers work on are wheels but Ruiter designed the Consumer's wheels in such a way that they are hidden under the body.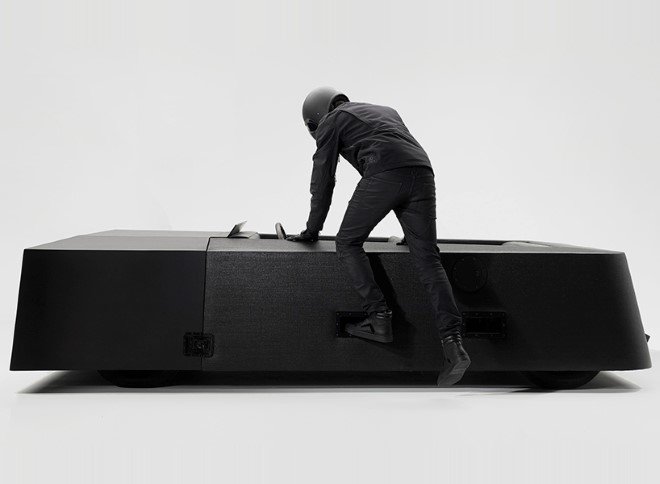 As for the body, it is trapezoidal in shape and is matte black. The front has a huge two-way mirror that not only reflects the surrounding but also hides the three bright strips of LEDs behind it. Don't worry, the mirror is angled in such a way that other drivers are not blinded by their own headlights. Its periphery is covered by an air intake duct for the engine placed in the front.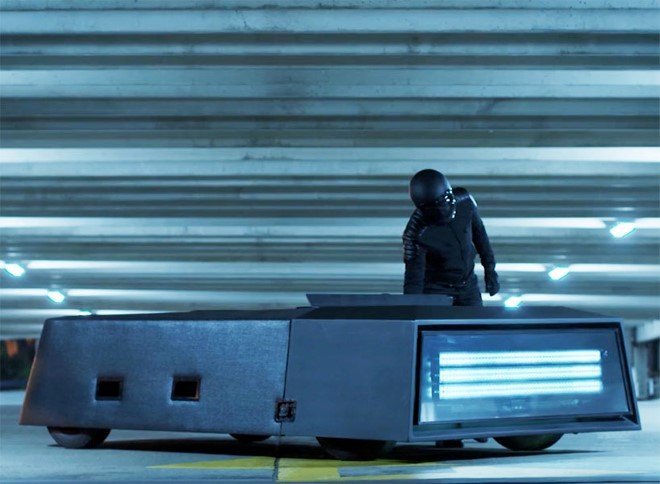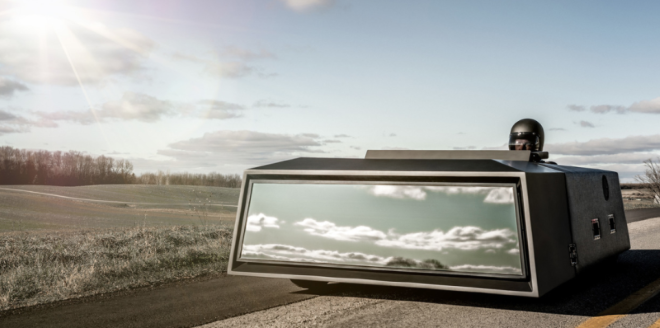 Recommended for you (article continues below)
According to Ruiter, 'The overall design gesture consumers everything – light, darkness, air and space.'  Does that sound like a description of a car? Certainly not. It leads to strange thoughts and imagination; something along the lines of interstellar.
The Consumer feels like it's something from the future. It sounds dark which doesn't really hint towards a happy future but definitely a powerful one.
Hey, don't be afraid – it's nice to see some change so you'll just be fascinated when you see one. Oh, and don't hate on Mr. Ruiter, he has a penchant for tradition automotive designs too, I mean his websites have beautiful pictures of his lovely Porsche 911 and a clapdoor Lincoln continental that he altered.
I personally think that what he has done is pretty cool. Isn't it time for us to get out of our comfort zone and try something new? Clearly it has consumed much more than just light, darkness, air and space – it has successfully consumed our stereotypical thoughts of a car.
H/T: Design Boom