Danish houseboat is luxury personified in every way possible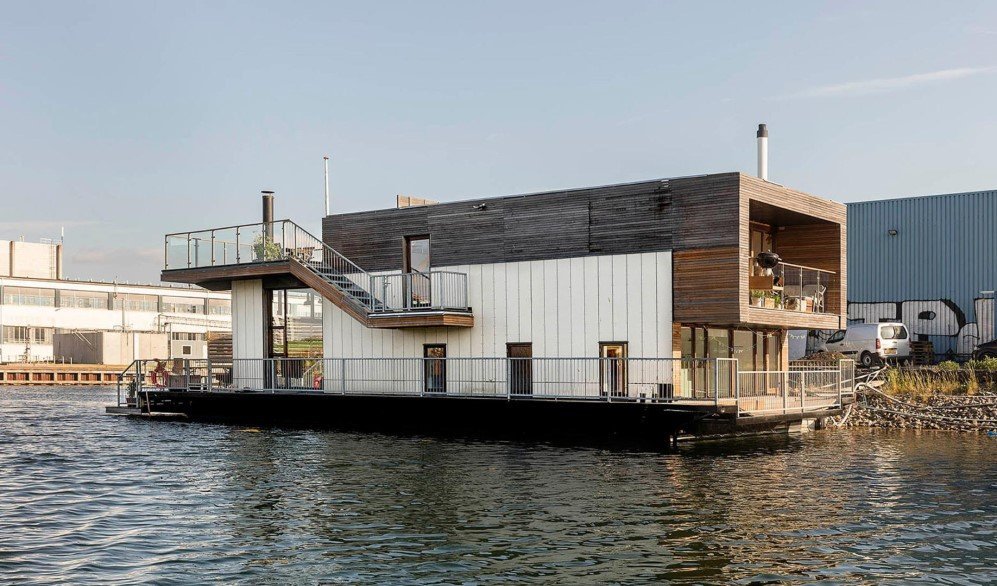 If settling down is an alien concept for you then it is about time that you start considering to just float all your life and what better way would it be to start this journey than to get on this Danish houseboat!
1,500-square-foot houseboat currently overlooks the stunning location of Copenhagen's Teglholmen harbor but it can surely be placed anywhere you are willing to sail. The interior flaunts exoticness from every corner of the houseboat, be it the carefully chosen parquet flooring, the floor-to-ceiling windows or the beautifully furnished kitchen and living area. The two bedrooms and the dining room are also as tastefully designed as the rest of the house but what takes our breath away is the terrace on the ground floor which lets you see the sweeping views of the outdoors. The upper deck lets you have the same stunning view with an even greater comfort due to its furnished open-air kitchen. Worried about storing your possessions in this aquatic dream home? No problem there, since the indoor shelves and the basement provides enough space for this purpose. Doesn't this make the houseboat absolutely perfect to live in for a price of $924,868?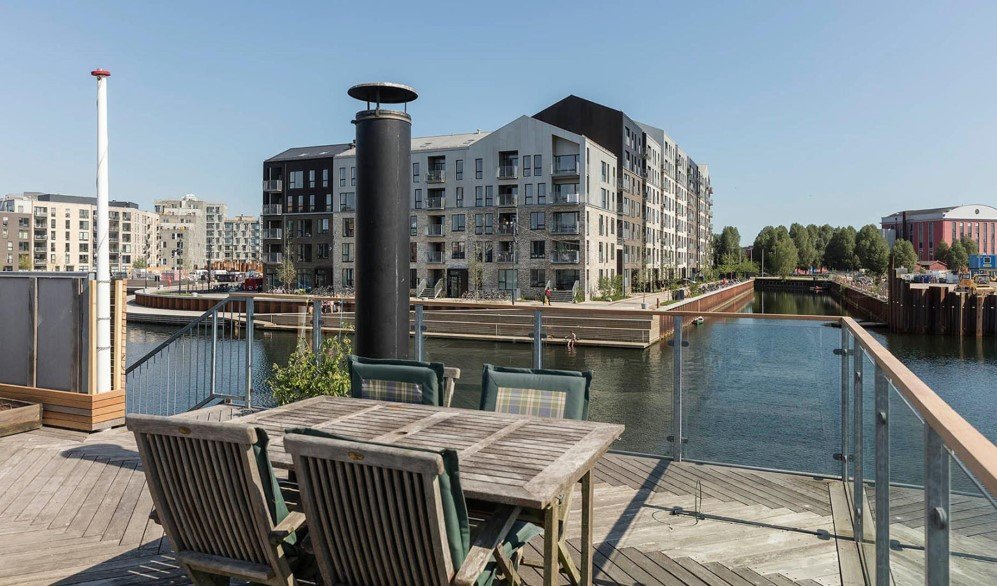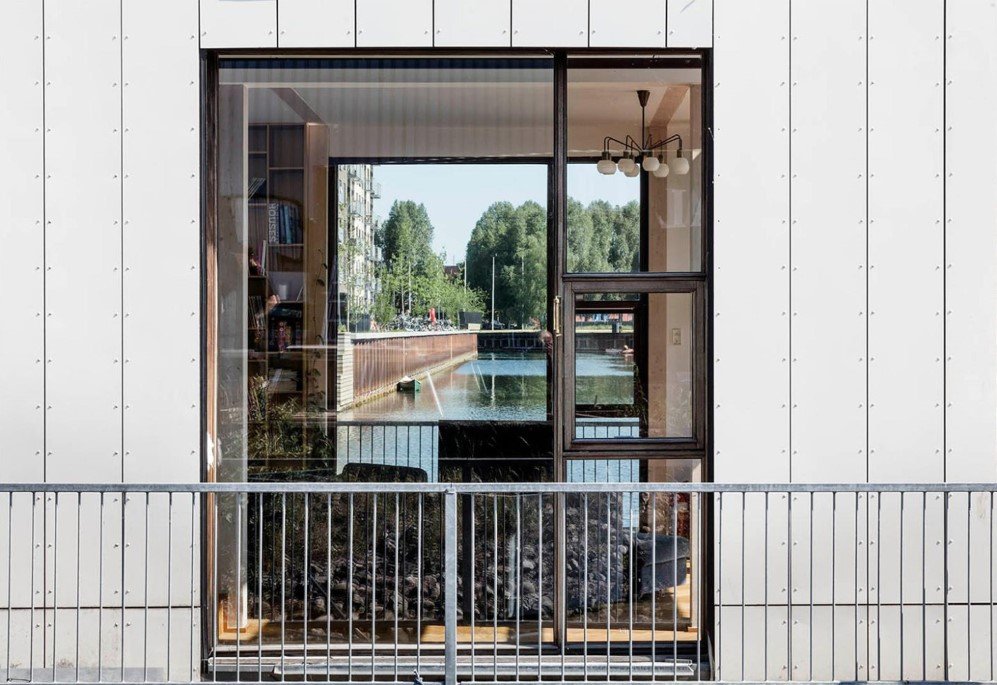 Recommended for you (article continues below)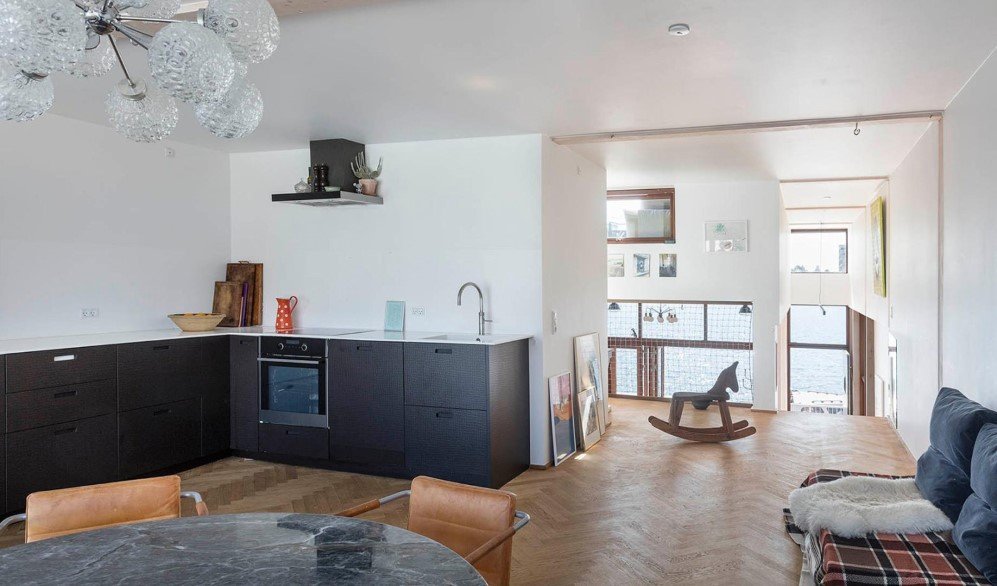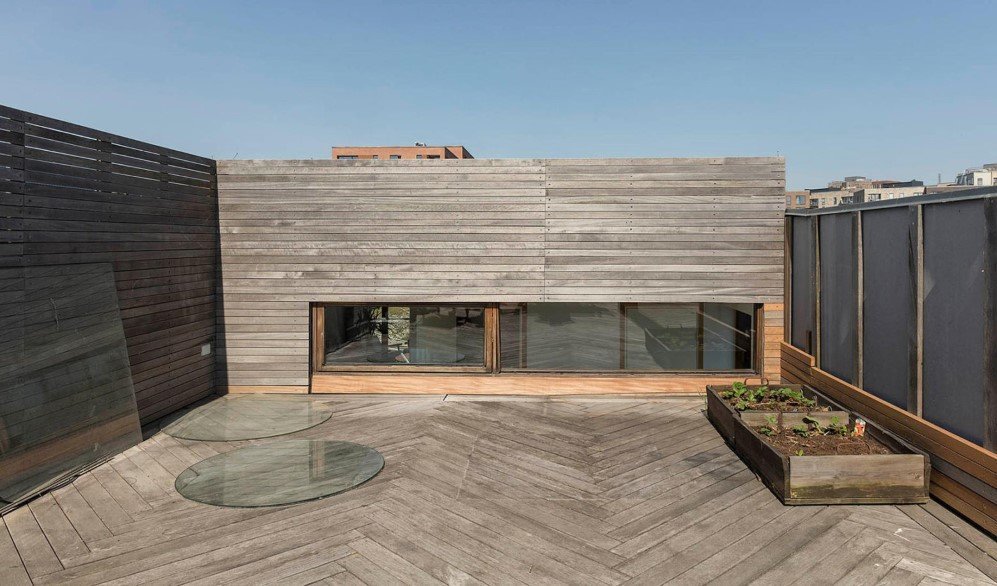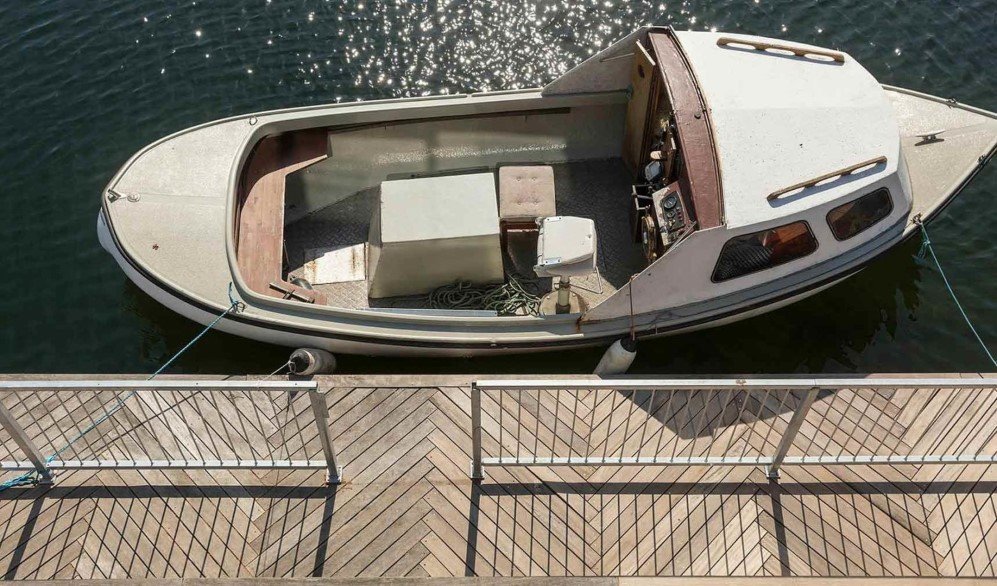 All Images: © Adam Schnack
h/t: Spaces