$15 million Futuristic Adastra Superyacht That You Can Control With An iPad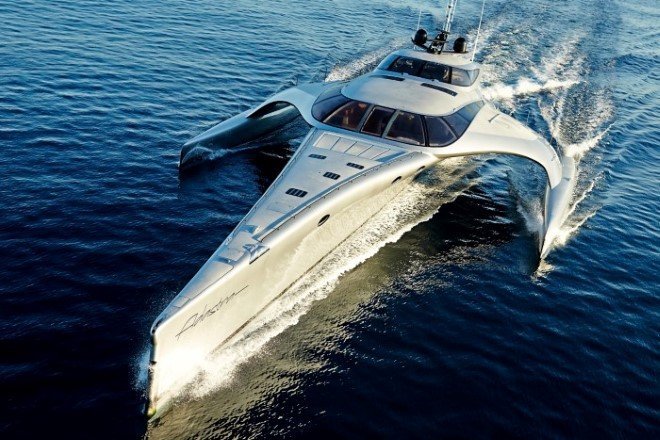 Hello! Hello! There goes another gadget in the arsenal of super-rich. $15 million futuristic Adastra Superyacht is not only dead-drop gorgeous but one of the most fuel efficient yachts ever made. The striking trimaran Adastra Superyacht was designed to provide absolute luxury and comfort for ocean voyaging at an extremely low fuel consumption.
Designed by Sussex-based yacht designer John Shuttleworth, Adastra Superyacht underwent five years of extensive planning and development to transform this concept into reality.
The deck and superstructure of 42.5 meters long, 16 meters wide Adastra Superyacht is made from carbon fibre with Nomex honeycomb core. While the hull is glass/kevlar foam sandwich and the interior is lightweight oak cabinetry using honeycomb panels. Altogether, it weighs around 52 tons.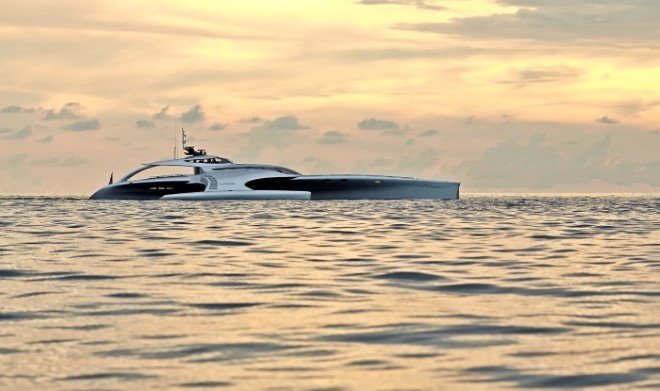 Boat International magazine describes it as one of the world's most amazing superyachts. With its streamlined design and ultra-light weight structure, Adastra Superyacht has been tipped as the future of efficient long range cruising.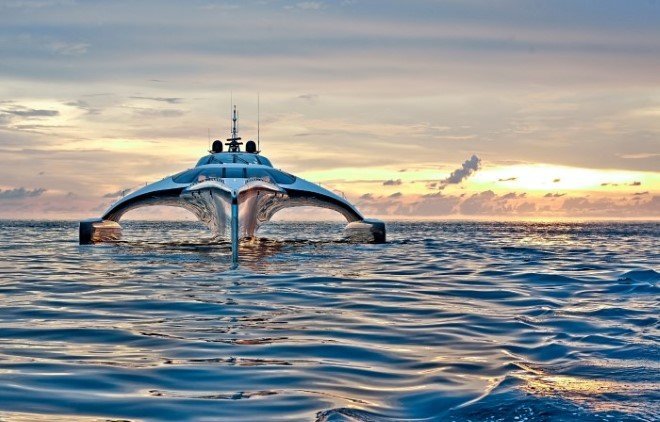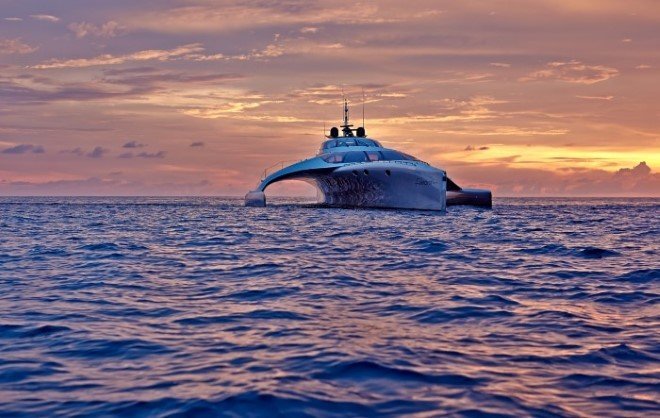 Adastra Superyacht is powered by one Caterpillar C18 engine of 1150hp at 2300 rpm and has 2 Yanmar 110hp at 3200 rpm outrigger engines.  It can travel at a comfortable speed of 17 to 20 knots in most conditions, can weather 50 knot winds and seas up to 4 meters.
The ultra-efficient superyacht can travel upto 4000 miles without the need of being refueled. That's the same distance from London to New York.
Recommended for you (article continues below)
Adastra Superyacht has been equipped with an integrated ship monitoring system and can even be controlled with an Apple iPad within a 50-metre range.
Adastra has a comfortable accommodation space for 9 guests and 6 crew memebers. The main deck comes with a lounge area, dining table and navigation station, while the rear deck is equipped with a sofa and bar area on the port side and a dining area to starboard.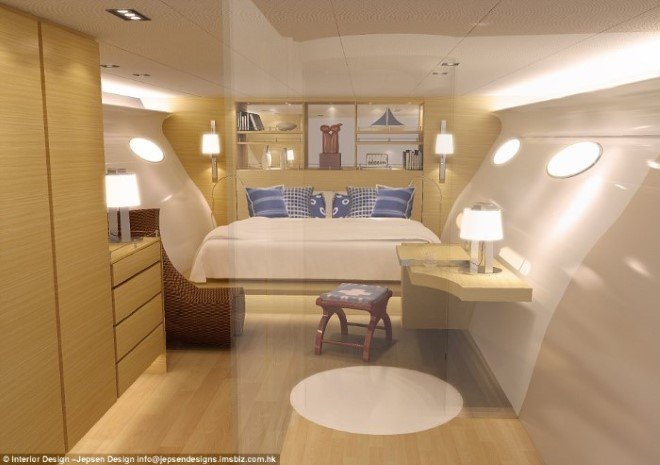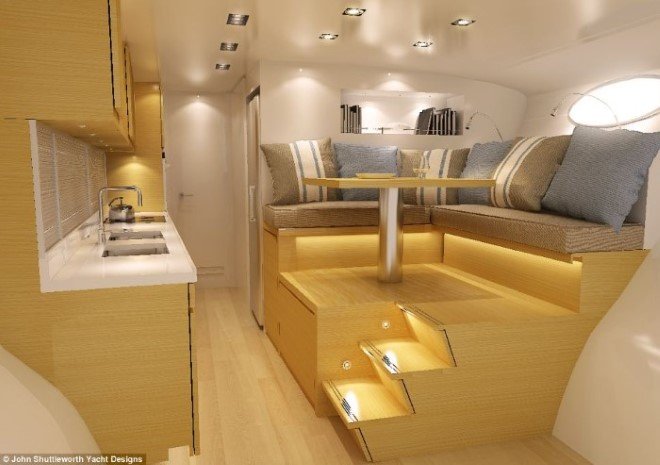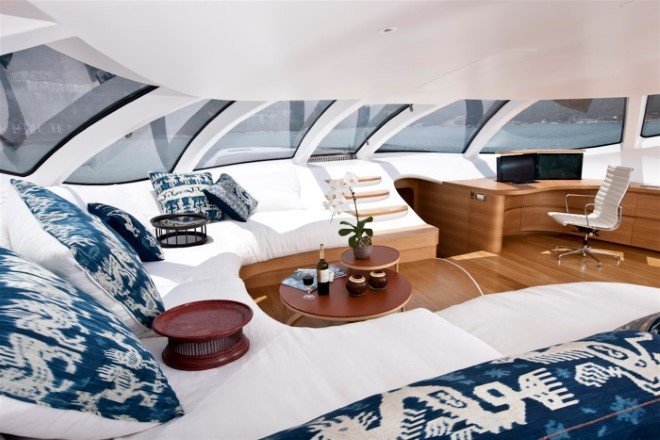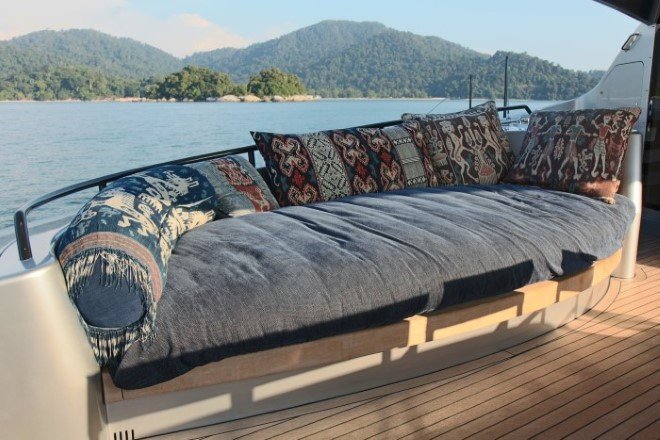 All in all, $15 million Futuristic Adastra Superyacht is an absolute treat for the yacht lovers providing ultimate comfort and luxury with minimal fuel costs.
H/T: Daily Mail
Image Credits: Shuttleworth Design