6 Ways to How to Watch Deleted YouTube Videos?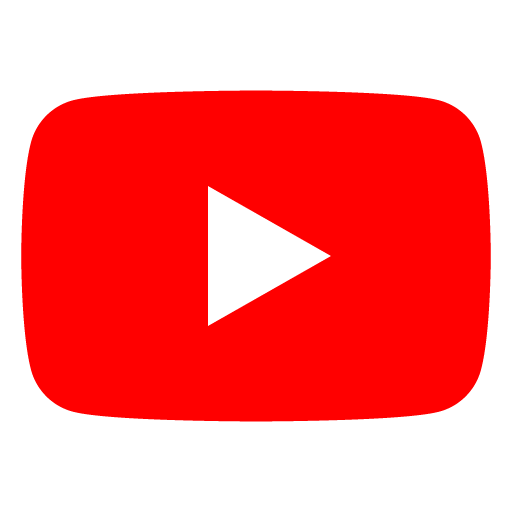 How frustrating it is to realize your favorite Youtube video has now been deleted and you can not view it anymore? Quite Frustrating, we know!
Let's discuss what we can do to view deleted Youtube videos in this article!
YouTube gets 30 million visitors every day, making it the biggest video-sharing platform and the second-biggest search engine in the world. As of the February analysis, around 30,000 hours of content is uploaded on it every hour (and this does not contain the deleted YouTube videos). These numbers surely skyrocketed during the Covid-19 lockdown and are numbers surely skyrocketed and are still growing exponentially with each passing day.
This statement can be corroborated by the fact that more than 500 hours of content is uploaded to YouTube every day. Not only do users watch more than 5 billion YouTube videos every day, but YouTube also attracts about 25% of the global population, which means that there are more than 2 billion active YouTube users.
All these statistics show how YouTube has become a necessary tool in our lives, as we can find all sorts of tutorials, guidance, and entertainment on the platform. YouTube has made it incredibly easy for content creators to reach their audience and post whatever content they wish. It has also given content creators the option to remove a video whenever they wish. So, when users find that some videos they added to their playlist have been deleted, it's either because the owner of that video decided to remove it from the platform or YouTube itself removed that video for violating Community Guidelines.
Usually, when trying to access deleted YouTube videos, users are faced with the following message.
Can You Watch Deleted YouTube Videos?
To learn that your favorite YouTube video has been taken off of the platform itself can be quite frustrating. However, lucky for you, it is certainly possible to watch deleted YouTube videos, as it's difficult to permanently remove something from the Internet once it has been uploaded. Although there is no official way to watch videos that have been removed from YouTube, there are, however, some tools you could use to gain access to them once again.
In this article, we will discuss all possible ways you can watch deleted YouTube videos. To learn more, keep reading!
How to Watch Deleted YouTube Videos
All the methods of watching videos that have been removed from YouTube are unofficial and will require you to use extensions and websites other than YouTube. Here, we will discuss six ways to watch deleted YouTube videos through these third-party platforms.
Method 1: Using the Wayback Machine
The Wayback Machine is the most recommended and the simplest method on this list as it is most likely to work. Wayback Machine is a digital archive containing billions of web pages. Every time any content is uploaded on the internet, this tool archives it and makes it accessible for users even after it is removed, regardless of the reason for its removal.
Here's how you can watch deleted YouTube videos using Wayback Machine:
Find the URL of the deleted video. You can do that by going through your watch history, liked videos, or playlists, including your "Watch Later" list, wherever you think the URL is most likely to be found.
After you have found the video title, click on it. The video will not play, but you will be able to copy its URL.
Go to waybackmachine.org and paste the video URL of the deleted video.
A webpage will appear showing the dates when the Wayback Machine crawled the website. Click on any one of those dates.
Wayback Machine will now play the video for you.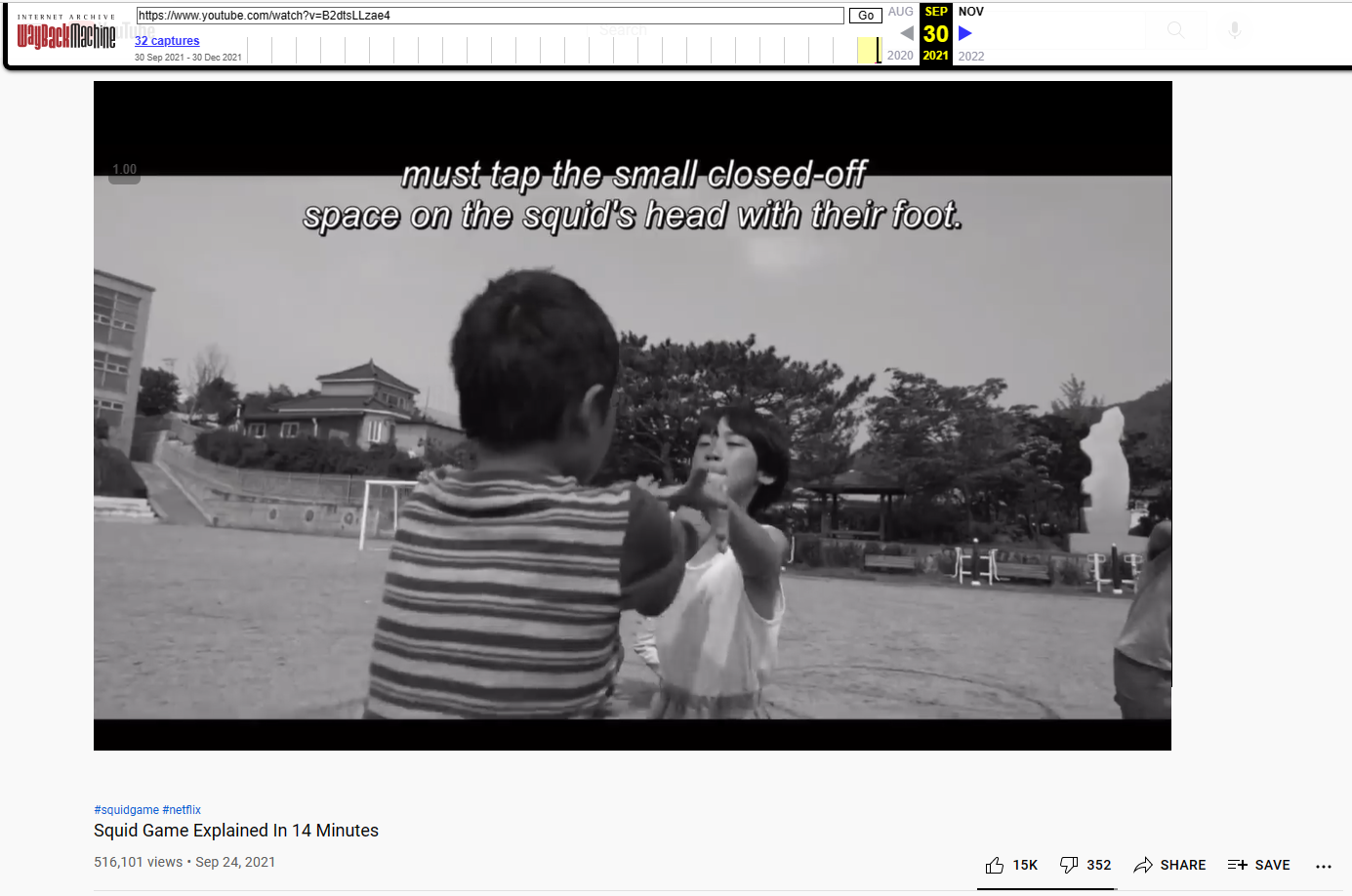 For some users, this method may be a bit slow. Sometimes, the video can not be accessed even if it is present in the archives. An easier way is to download the video directly from Wayback Machine. Here's how you can access these deleted YouTube videos:
Find the URL of the deleted video. Then, copy the watch ID, which is the combination of text and numbers following v=. For example, in the URL https://www.youtube.com/watch?v=5NVT1VkBDWE, the watch ID is 5NVT1VkBDWE.
Now, add the watch ID at the end of this URL: https://web.archive.org/web/2oe_/http://wayback-fakeurl.archive.org/yt/.Your final URL will look like this: https://web.archive.org/web/2oe_/http://wayback-fakeurl.archive.org/yt/5NVT1VkBDWE.
The video will appear on your screen. You can simply right-click and click "Save Video As" to download the video on your computer.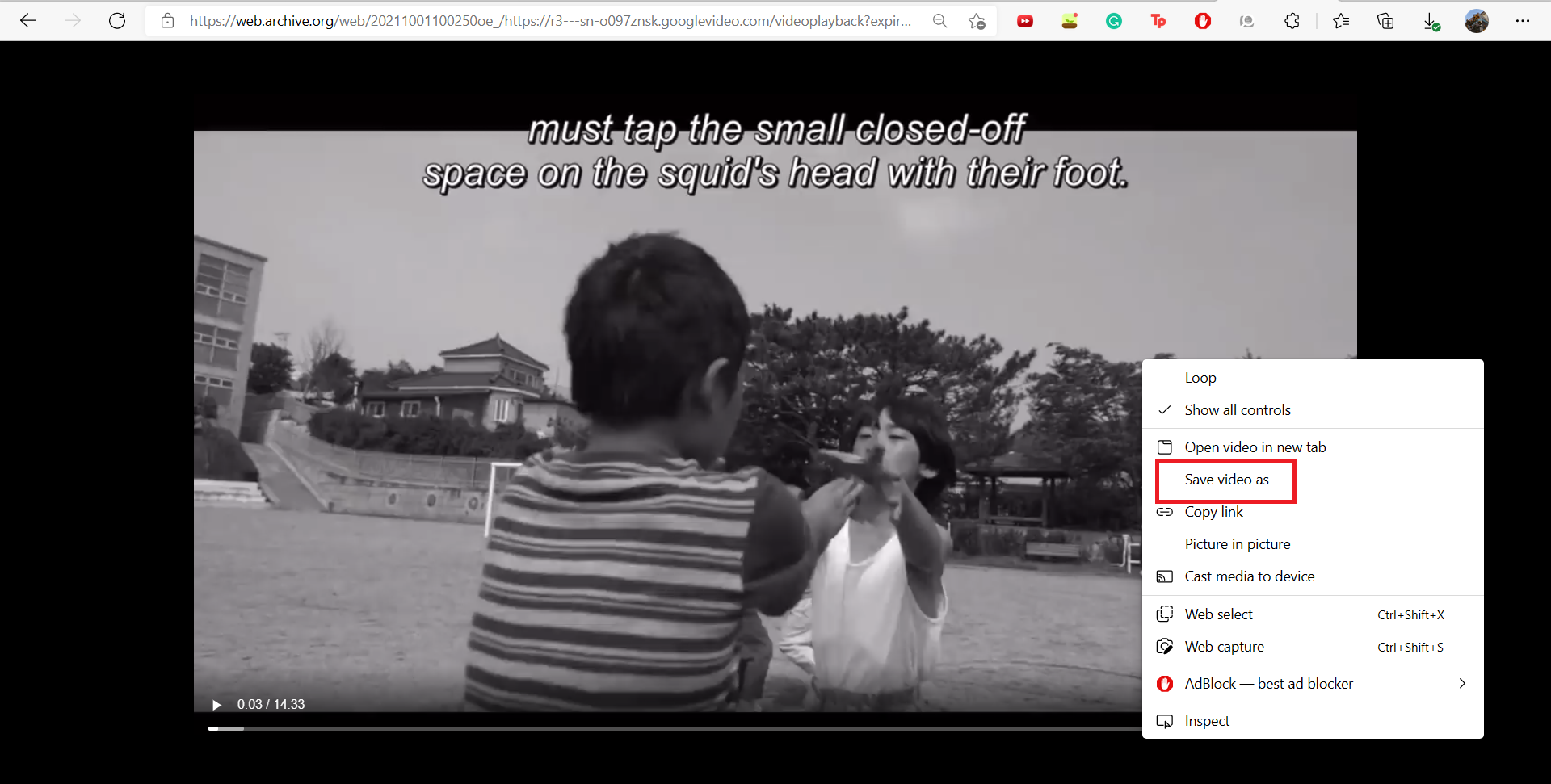 However, in some cases, it is quite possible that the Wayback Machine had never gotten the chance to archive the particular video under discussion. If this site can not retrieve the video for you, that means it does not exist in its archive.

Method 2: Using Watch ID
You can use the watch ID of deleted YouTube videos to find a link to that video that still works, or at least you can use the exact name of the video, which you can then search for on websites other than YouTube.
If, however, you are going for the ID method, you can follow these steps to search for the deleted video on other platforms:
Find the video link of the deleted video. Then, copy the watch ID.
Now enter this watch ID into the Google search bar.
All the sites that the video has been re-uploaded on will appear. Simply click on any one of those sites.
Now, if the deleted YouTube video under discussion has been uploaded to other websites, you will be able to view it from there.
Method 3: Using Google Search Operators to Find Deleted YouTube Videos on Mirror Sites
Most of the time, people reupload videos from YouTube to other sites, especially social media platforms such as Facebook, TikTok, Instagram, etc. This essentially creates multiple copies of the same video, so even if the video is deleted from its source, which in this case is YouTube, it remains on the Internet. Users mostly prefer to re-upload these videos on popular video hosting websites like Facebook, Vimeo, Twitch, Dailymotion, MetaCafe, and Vevo and generally upload it with the original title.
Therefore, if you know what the video was named on YouTube, you can search for it on these mirror sites. However, if the video creator has deleted it from YouTube, chances are that it is deleted from other sites too.
Method 4: Recovering Deleted YouTube Videos from a Backup
If you regularly back up the files on your laptop or computer, you can find deleted YouTube videos through that if you've already viewed them at least once. Windows users can use its Backup and Restore software to back up their data, whereas if you're a macOS user, you can create a backup of your file using macOS's Time Machine. Your data can also be backed up using online tools such as Google Drive and OneDrive.
Once you have found the backed-up video files, you can restore them and download them to your computer. However, if you haven't backed up your data, this method will not work for you.
Method 5: Undeleting YouTube Videos Using Data Recovery Software
Data recovery software is capable of retrieving deleted data and files from your computer or external drives, even if you believe they have been permanently removed from your device. Some of the best data recovery software you can use include Stellar Data Recovery, iBeesoft Data Recovery, and Disk Drill. You can test your luck with these programs and hopefully, the deleted YouTube videos you wish to gain access to once more will be recovered.
If the deleted YouTube video you wish to access previously existed on a different hard drive or storage device, make sure you run the recovery program on that storage device.
Method 6: Use offliberty.com
Offliberty is an online video downloader tool that allows you to download deleted YouTube videos on your device in MPEG-4 format if the video exists in its archives.
Here is a step-by-step guide on how to use it:
Find the URL of the deleted YouTube video.
Go to offliberty.com and paste the URL in the search box.
Once your video has been found in the archive, the box will turn yellow and display the text "Right-click here and save link as."
Follow the instructions to download the video file on your device.

If none of these methods work for you, that means the video you are looking for has permanently been deleted from the Internet and no longer remains in any third-party archive or database. Unfortunately, in that case, you will not be able to watch deleted YouTube videos. In such a situation, the only alternative that remains is to reach out to the creator of that video and request him or her to provide you with a copy of that video.
We are very excited to know if you found this article useful?. We hope you know are well-informed about viewing deleted YouTube videos!
What do you want us to write more about? Please let us know in the comments section below!