ZutA Labs' mini robotic printer makes printing portable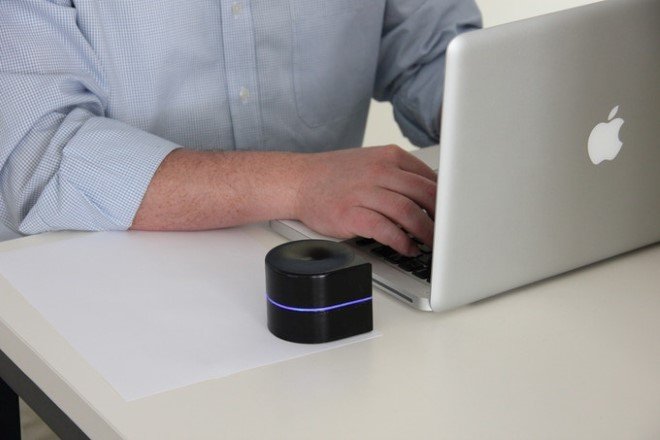 Technology is truly a blessing. It enables our fast-paced lives to run at an even quicker pace. And now, we can add another technological miracle to increase the efficiency of work we do. So without further ado, I would like to introduce to the one-of-a-kind, portable hand-held printer. Yes. I do mean that large, noisy and immovable piece of machinery can now fit the palm of your hand!
Thanks to ZutA labs, you can now skip having to go to your home or office to get a document printed! This is even more exhilarating for students who have to wait in long queues to pay at a printing shop. Now they can simply take out this ten centimeters high and 11.5 centimeters in diameter device from their pocket or backpack and print whenever, wherever.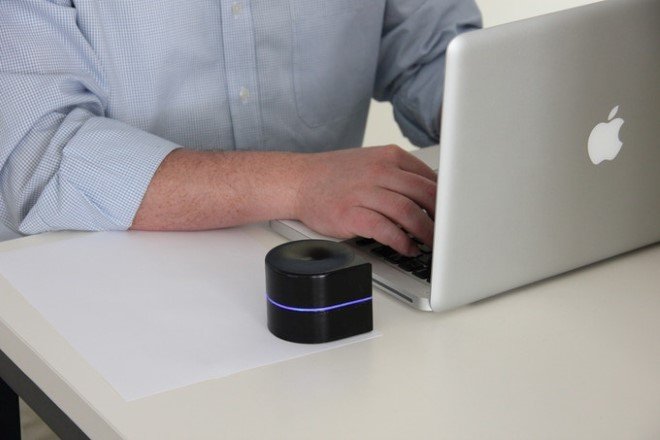 Image: ZutA Labs
But how does this tiny device print on paper? Well, the "robotic" part in its name gives it away. You literally just need to connect it via Bluetooth to a laptop, tablet or phone and let it do the rest!
The device is so user-friendly that even the teardrop shape helps you align it to the page. Basically, once you activate the printer, it exposes its inkjet. Then all you need to do is place the mini robotic printer onto a piece of paper and use the pointed side of the teardrop so that it is in line with the top of the page and let its Omni-wheel accurately glide across the paper. This robotic device knows when the page ends and when to switch to the next line.
Recommended for you (article continues below)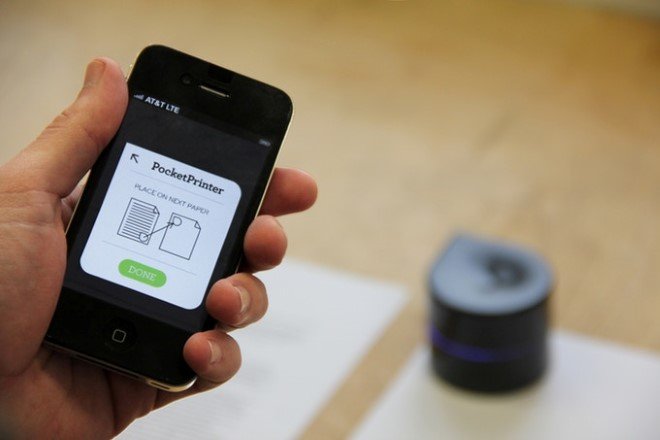 Image: ZutA Labs
And that's not all. The device has the capacity to print over 1.2 pages per minute. For such a small device, it's certainly impressive. However, the makers plan to modify the device which will increase the frequency of pages printed per minute! The inkwell inside can print up to 1000 pages till the before needing to be refilled. Not only that, the printer can run for a solid hour before requiring recharge of batteries. This 300-gram printer is not only easy to use; it is also very lightweight and easy to carry!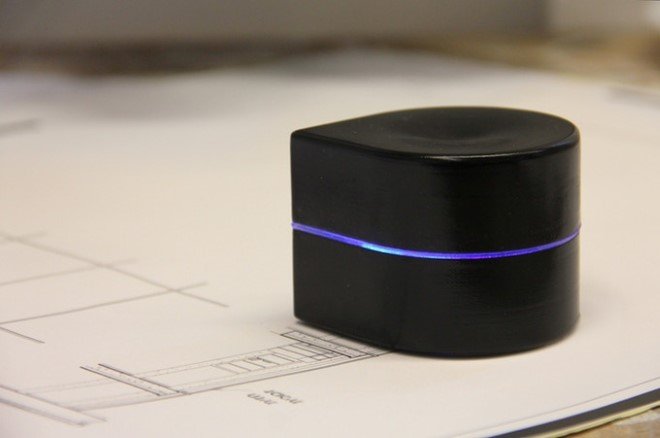 Image: ZutA Labs
Available in Matte black, this device is not only very handy, but also very classy and attractive. And despite the various improvements required, it is a smart investment as it not only saves the effort; it also saves a lot of time. So, I hope that the team makes the modifications required so that we may all experience the convenience of robotic printing!