Tom Hegen captures Netherlands' LED greenhouses from the highest vantage point ever
Sometimes changing your angle (literally) to look at things can change your whole perspective about them and what can be a better medium to execute this than aerial photography? German photographer Tom Hegen is a huge supporter of aerial photography for this very reason as he says, "I am fascinated by the abstraction that comes with the change of perspective; seeing something familiar from a new vantage point that you are not used to…I use abstraction and aestheticization as a language to inspire people and also to offer the viewer a connection to the subject as they need to decode what they are looking at."
With that spirit, Hegen used aerial photography to turn the focus on a very important issue this time around when he went on to capture the various LED Greenhouses functioning in the Netherlands. The country installed several anthropogenic greenhouses in an attempt to meet its ever increasing local and global food demands. Netherlands is the second largest food exporter in the world by value hence the LED greenhouses keep the economy running by providing optimum temperature and humidity to the crops year-round. However, with great efficiency of these greenhouses came a huge deal of light pollution, too.
Recommended for you (article continues below)
Check out the purple and yellow glow of these greenhouses, coming out from hundreds of geometric panels in these glorious yet thought-provoking series.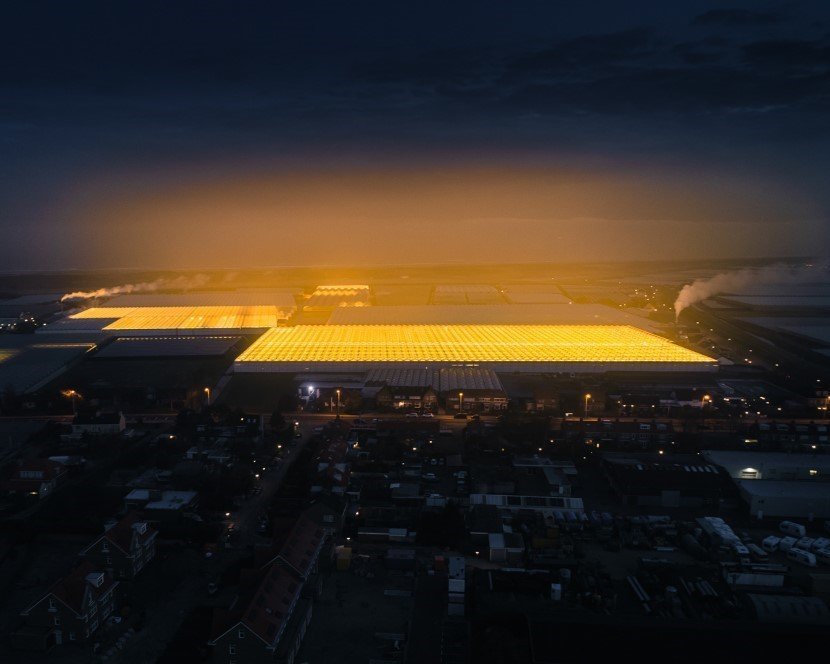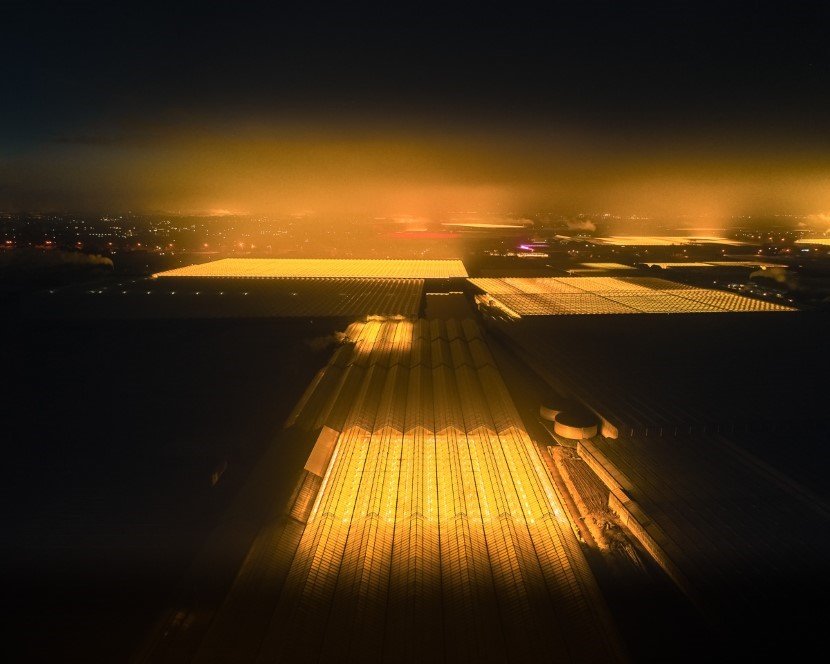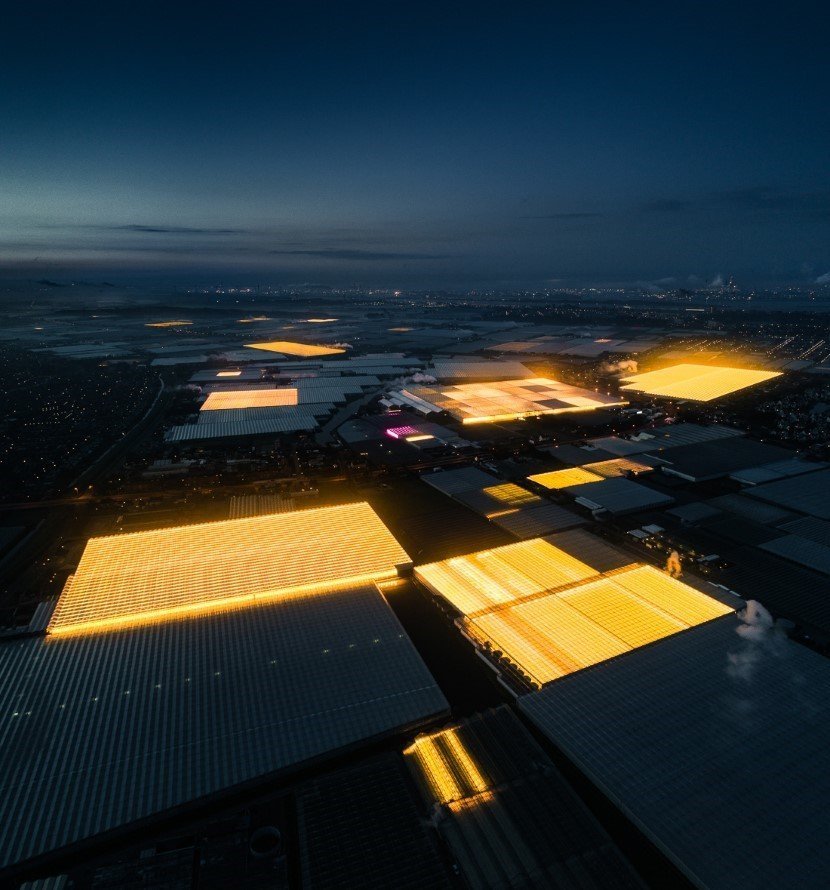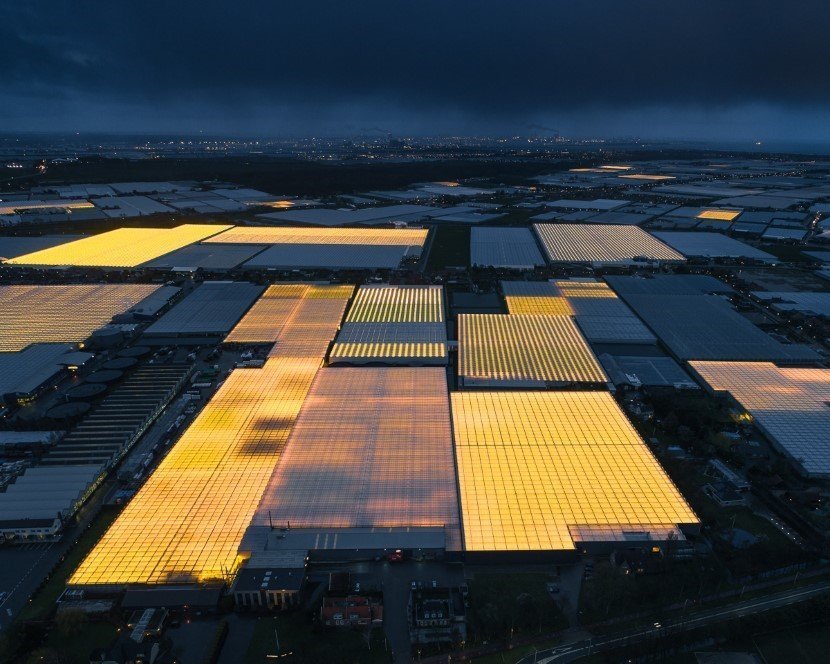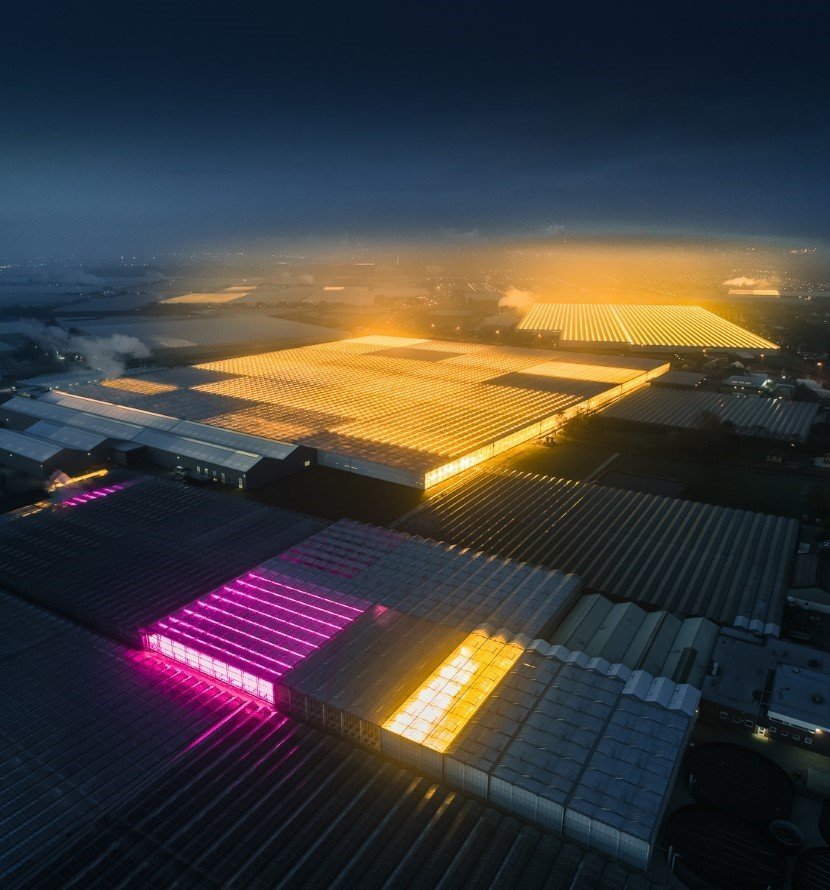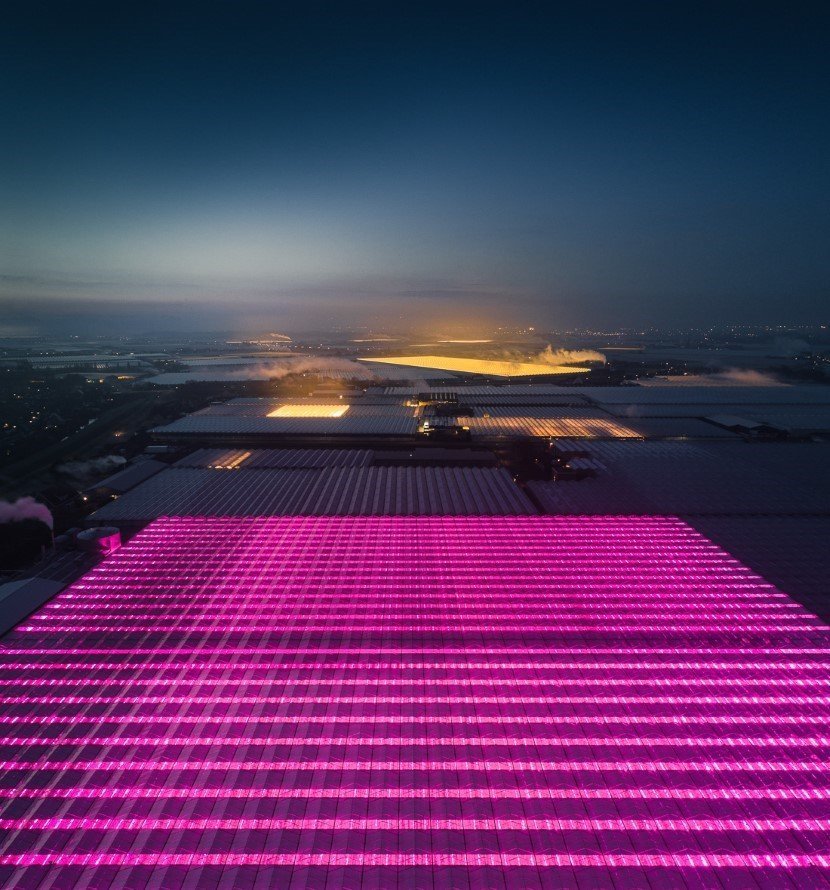 Image Credis: © Tom Hegen
Tom Hegen: Website | Instagram | Behance
h/t: Colossal