Nobody that we know of is fond of beetles because, really why would anyone think of an insect as a welcoming sight? However, there is not a chance in the world that you would not fall in love with the lady beetle that LUO Studio has created.
The design firm has transformed a standard bicycle into a mobile library that flaunts the shape of a beetle! LOU Studio's CEO Luo Yujie thinks of this Shared Lady Beetle as a "beneficial insect walking on the urban leaf." Yujie brought in this idea by being inspired by one of her friends who teaches children and is constantly in need of creative educational supplies to convey her lessons.
Yujie took a normal share-bicycle that you can see everywhere in China and added three additional wheels for its support. Two of the wheel were adjusted at the rear end of the bike while one was placed just so that the bike can bear the load of the books and the elongated design. The designer craft-fully designed wings of the beetle from leftover iron sheets from automobiles. The wings open up to unveil three partitioned sections filled with books and other fun educational supplies for kids. Isn't that just super interesting?
Recommended for you (article continues below)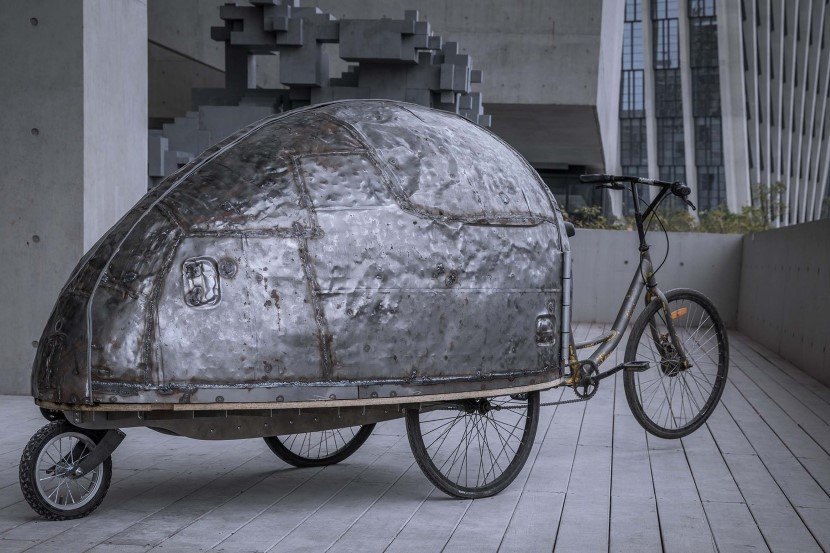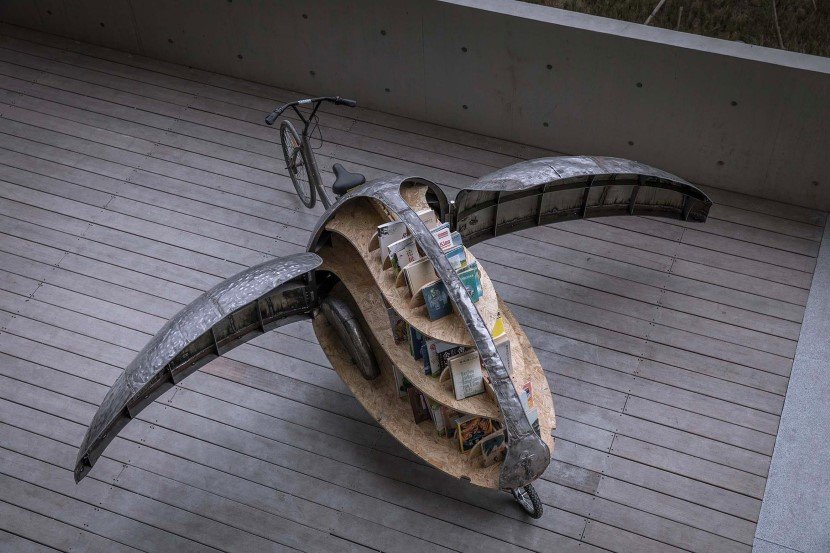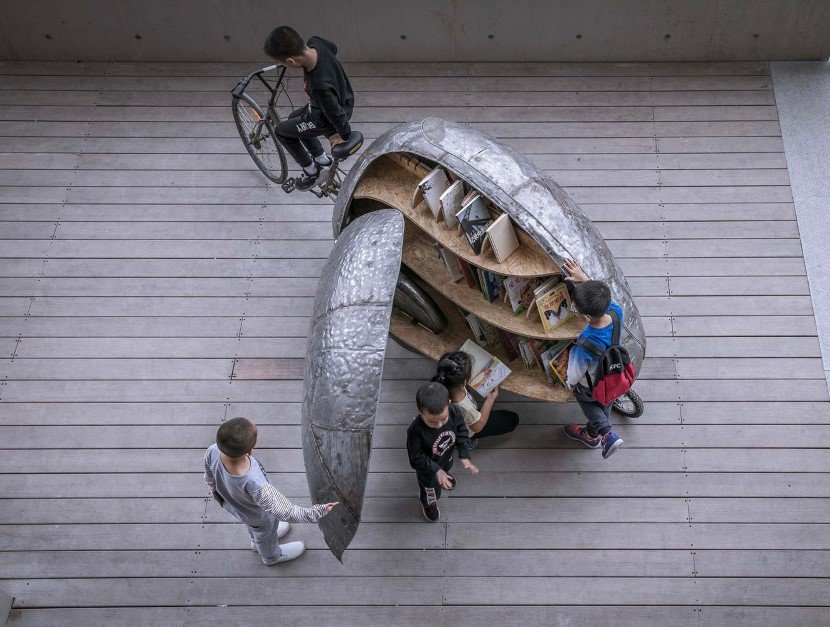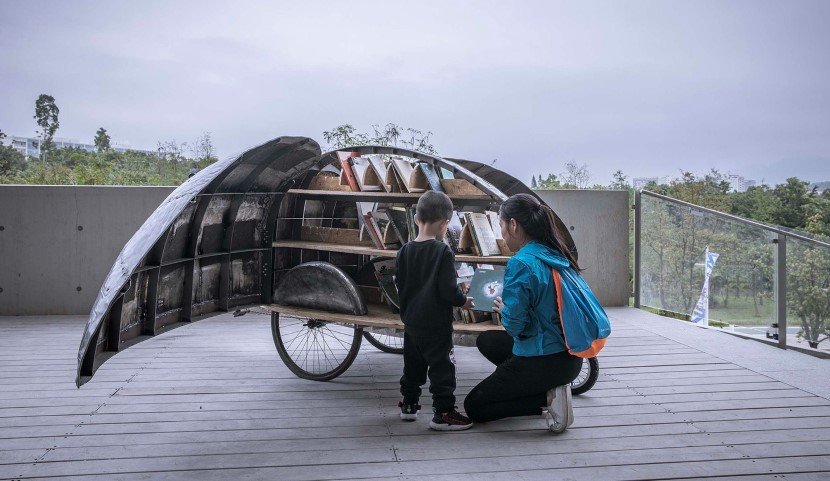 Image Credits: LUO Studio
h/t: Colossal