Sustainable Chilean home provides a peaceful retreat for a family of six
© Aryeh Kornfeld
This luxury retreat, based off in a remote and peaceful location, situated 200 miles from Santiago, Chile, can be the perfect family getaway and your favorite holiday destination! The cabins designed by architect Mauricio LLaumett of Nüform Studio, offer you the best escape from the everyday fast-paced life. Blended with the perfect combination of environmentally friendly features like solar energy and independent water systems, and the surrounding serene landscapes are bound to reenergize you.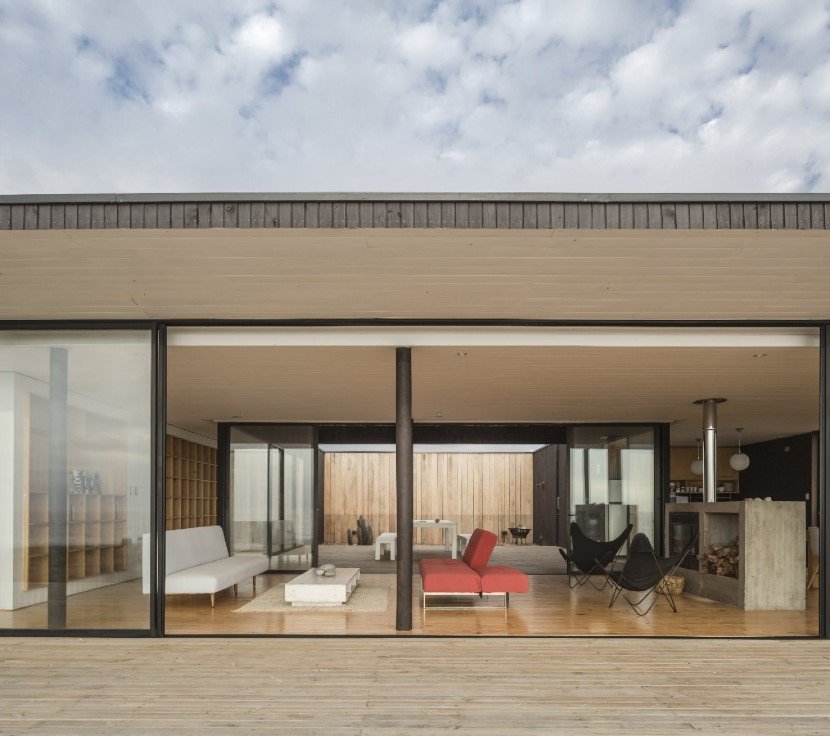 The home is built on an isolated topography in Huentelauquén and is mainly made out of timber and glass. The house is surrounded by naturally occurring cactuses and has been particularly designed to ensure their conservation. It is also completely self-sufficient and sustainable enough to survive for a vast majority of the time by generating its own energy. According to LLaumett, "The most important thing is that the house is totally 'unplugged.' "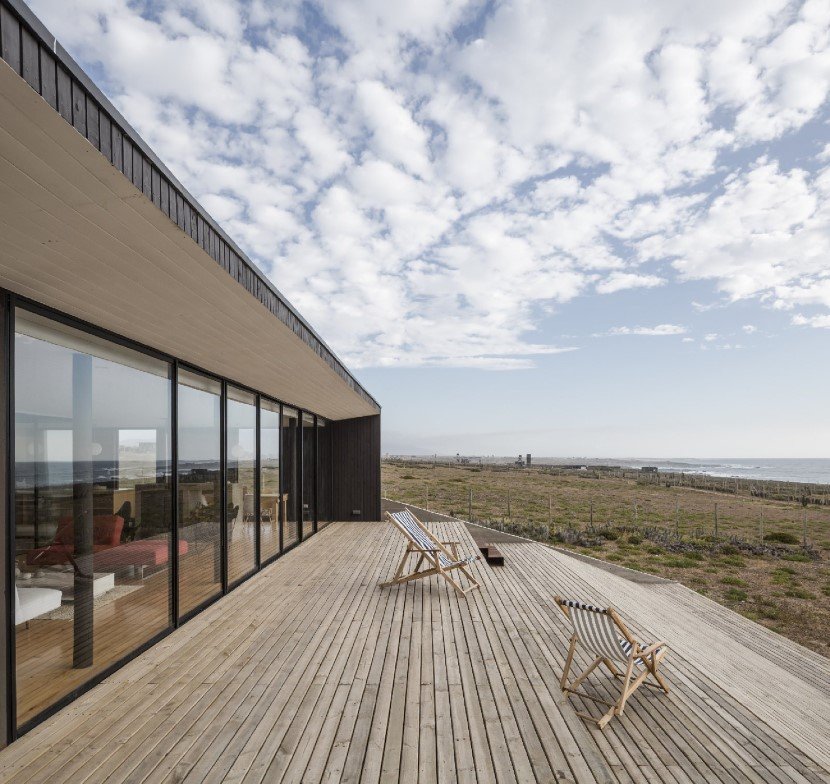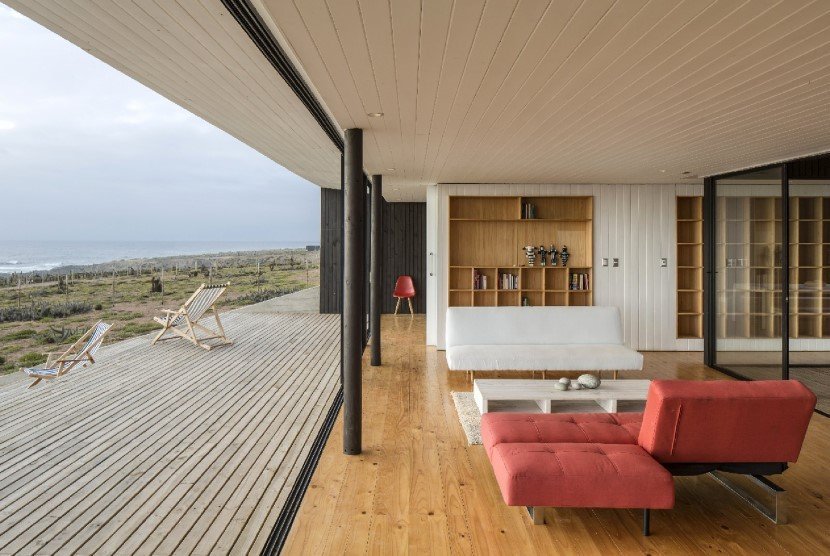 All the electricity generated in the house is powered by a solar panel that has been installed on the rooftop. A system has been set up to collect natural water from a nearby flowing river. Two containers placed on an elevated position are used as reservoirs and work on the principle of gravity to release the required amount of water to the house. To ensure minimum wastage, a wastewater system has been set up to use the excess water that runs off from the kitchen and showers, to irrigate plants present in the interior garden.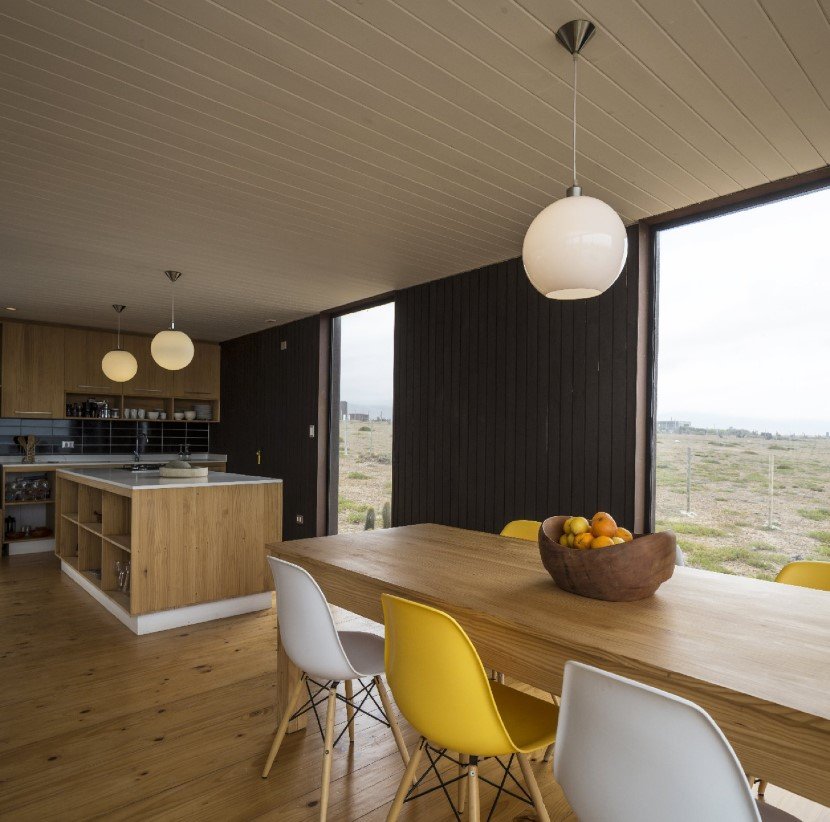 Recommended for you (article continues below)
The house has been built on a slight slope to mirror the natural slope present at the site. The sides of the house are made up of dark pine which create an eye-catching contrast with the natural surroundings. A sliding glass door has also been added, which opens up into a deck where the guests can enjoy and capture the scenic beauty of their surroundings.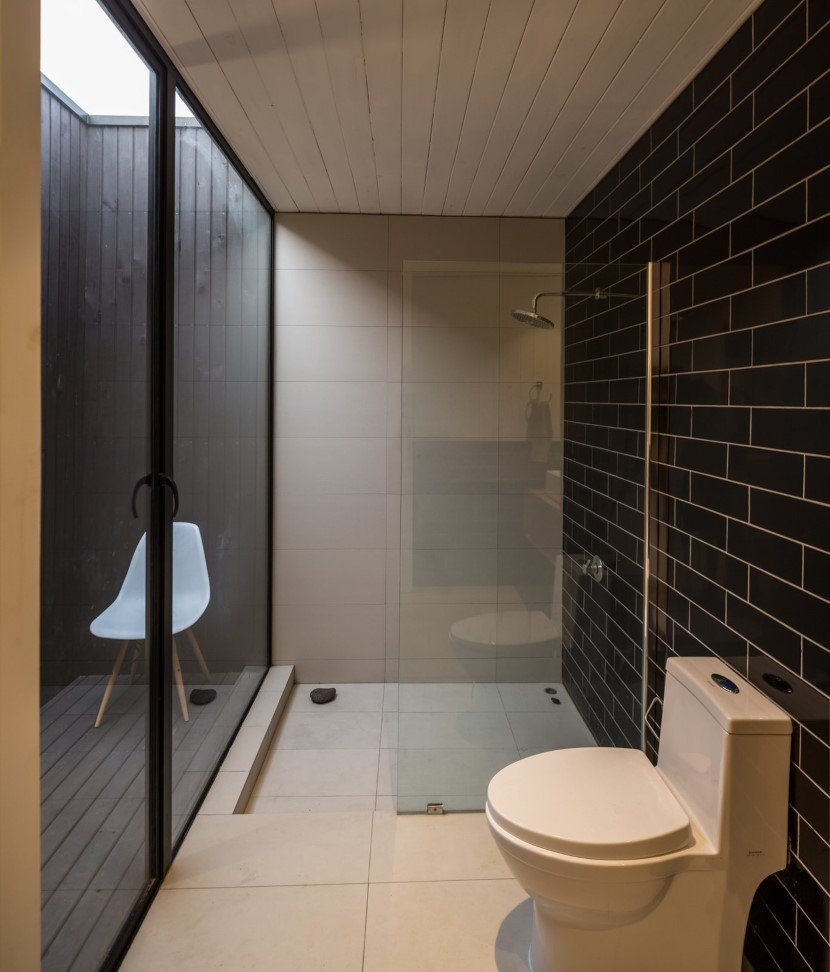 The inside of the house has been thoughtfully designed to blend in and complement the external natural environment around it. A passageway first connects the exterior to the interior where chairs can be decked out to enjoy the relaxing sunset views. On the inside, the house is mainly furnished using locally sourced wood which is then crafted by the local artisans into useful furniture.
"The transparency and continuity of the spaces allow the landscape, the coast, and the sea to be present at all times," LLaumett says.
All Images: © Aryeh Kornfeld via Dwell
Architects: Nüform Studio
h/t: Dwell