Skypixel's Drone Photography Awards reveal some stunning entries
CREDIT: MATHIAS DUMAS / SKYPIXEL
Photographers have now amazing opportunities to harness their talents for something rewarding as Skypixel introduced its aerial photography competition and some truly amazing works of photography were unveiled in 2018 resultantly. The winner of the competition portrayed a serene image of French island monastery with a gasp worthy presence of morning fog. This annual videography and photography competition gives artists great opportunity to use their talents to compete against one another to earn great fortunes. 2018's videography competition was taken over by Ain Raadik, an Australian filmmaker and travel mystic who captured his journeys across Australia, New Zealand and Japan through his lens. Ain Raadik explains how drone technology has enabled him to share his marvelous journeys across the lands with the world which boosts his confidence in his passion of videography. He also believes that opportunities like this can bring out the hidden talents in the world which were bounded by limited resources. He credits Skypixel for allowing him to put on screen his life stories which previously had no value what so ever. Ain Raadik hopes for people to realize their own passions in life and stick to those.
Recommended for you (article continues below)
Yet another example of drone photography providing an opportunity of a lifetime is Derek Baumgartner's grand prize winning click which shows how the limitations have greatly been thinned by the new technology. Baumgartner's own words explain the wonderful experience."I was sitting on a rock fighting with stubborn wind and thick rain for the whole morning," says Baumgartner. "The sun came up when I was just about to stand up and go home. This photo tells a simple story of you and me. Stick to it for a little longer in life when you are just about to fold, the silver lining would often unveil itself."
Take a look through all the extraordinary shots from this year's Skypixel Drone Photo Contest down below.
---
---
People's Choice Winner – 'The Unknown'
---
---
---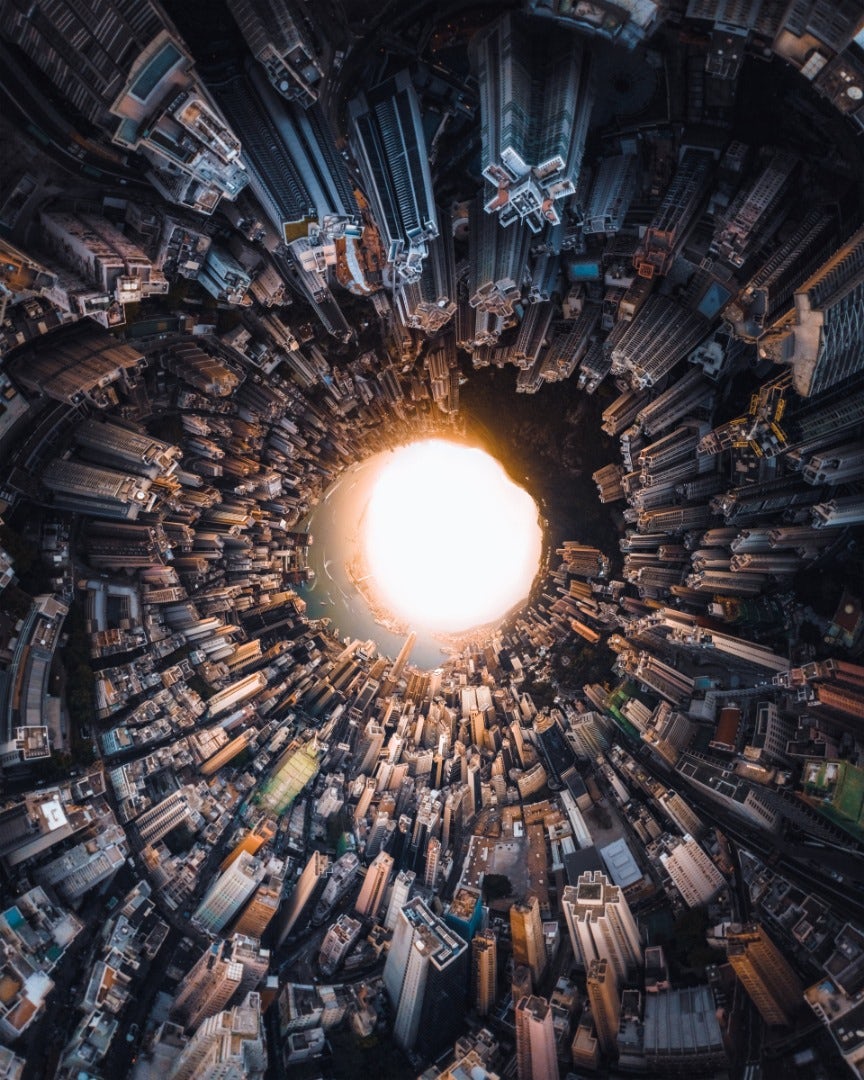 ---
---
---
---
---
Third Place – Fun Category | '花瓣雨'
---
People's Choice Winner – '《双栖》'
---
Runner Up – Architecture | 'Bagan'
---
---
---
---
Third Place – Architecture | '日照新葡京'
---
Nominated Entry – 'Two'
---
---
Second Place – Nature | '足迹'
---
People's Choice Winner – 'Red Train'
---
---
People's Choice Winner – 'Lofoten'
---
---
---
Nominated Entry – 'Wake Up'