Kiev-based architects use 17.3 square meters space to design a stylish studio apartment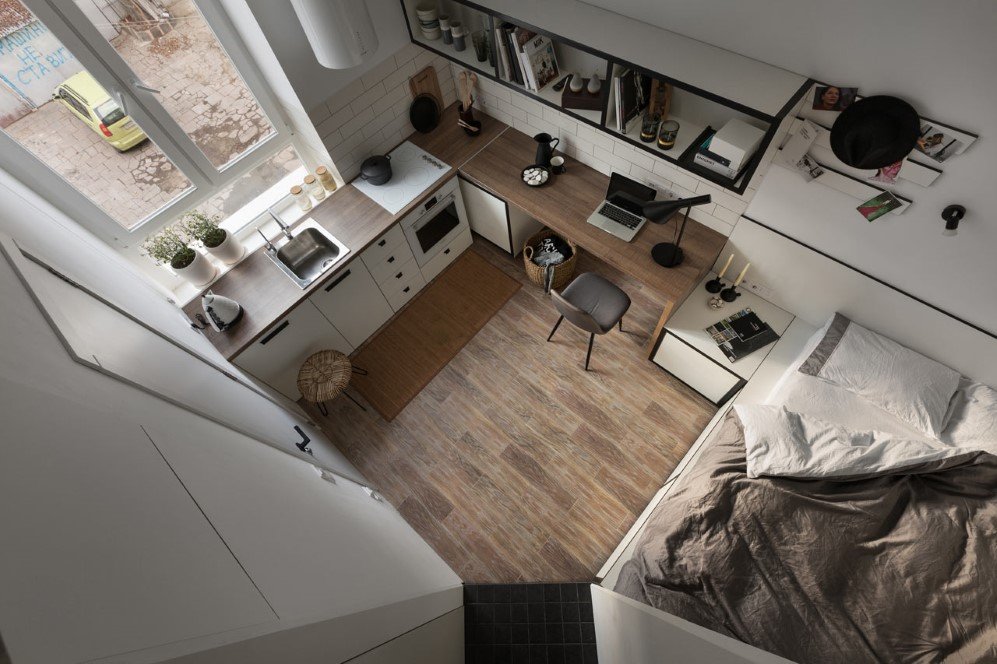 You wouldn't think much of a 186 square feet space but for Kiev-based Fateeva Design, it is just enough to design it into a classy studio apartment that has everything that needs to be there to make any structure a nice home.
The studio apartment features a small kitchen, equipped with a kitchen counter, sink, electric stove and an oven. The kitchen area includes a large window which ensures proper ventilation in the house. Just next to it, a built-in study desk is erected with a storage rolling drawer unit underneath it. The bed with a built-in side table is placed on the opposite corner. The cabinet underneath the bed, doubling as a structural support for it, makes up for a clever storage design. The tiny apartment also features a nicely furnished bathroom with a separate shower area. The white walls and tiles of the apartment, accompanied by minimalist wood-accent furniture gives it an airy contemporary look and once you step in the house, we guarantee you, you would not be bothered by the limited space.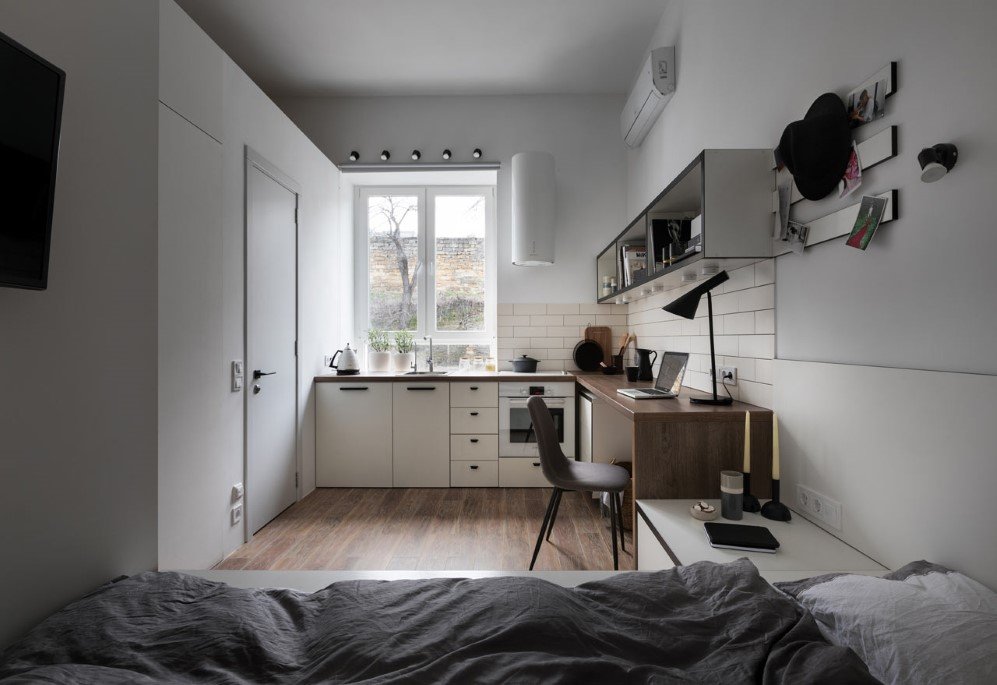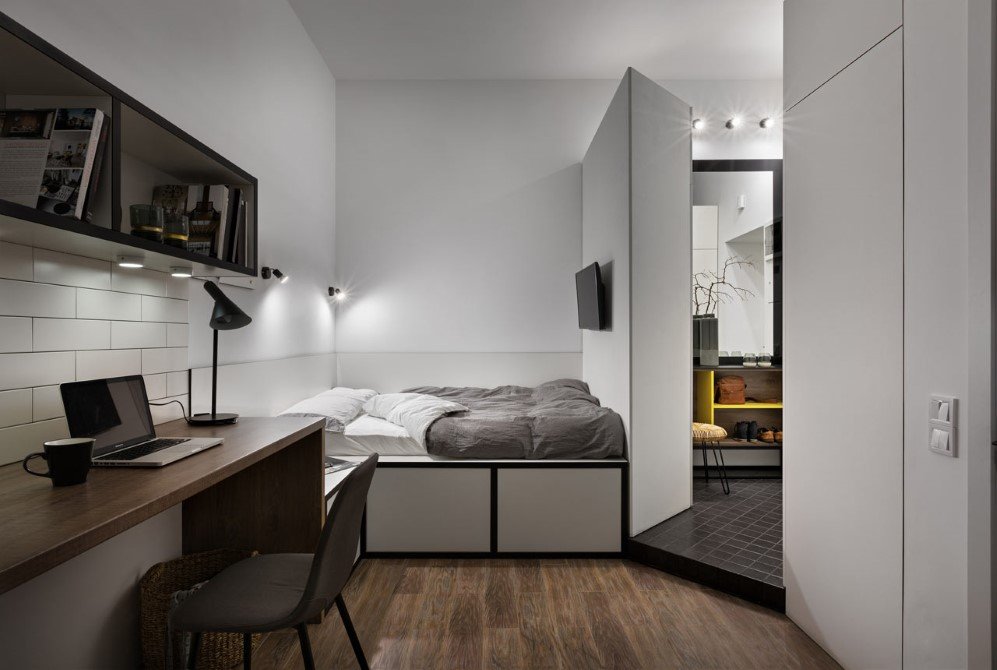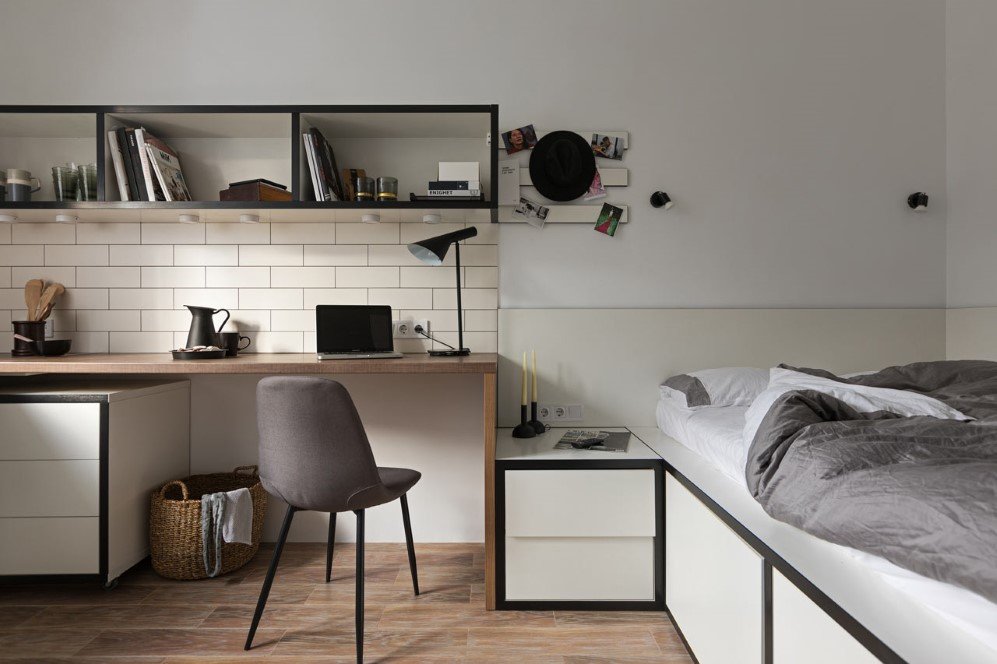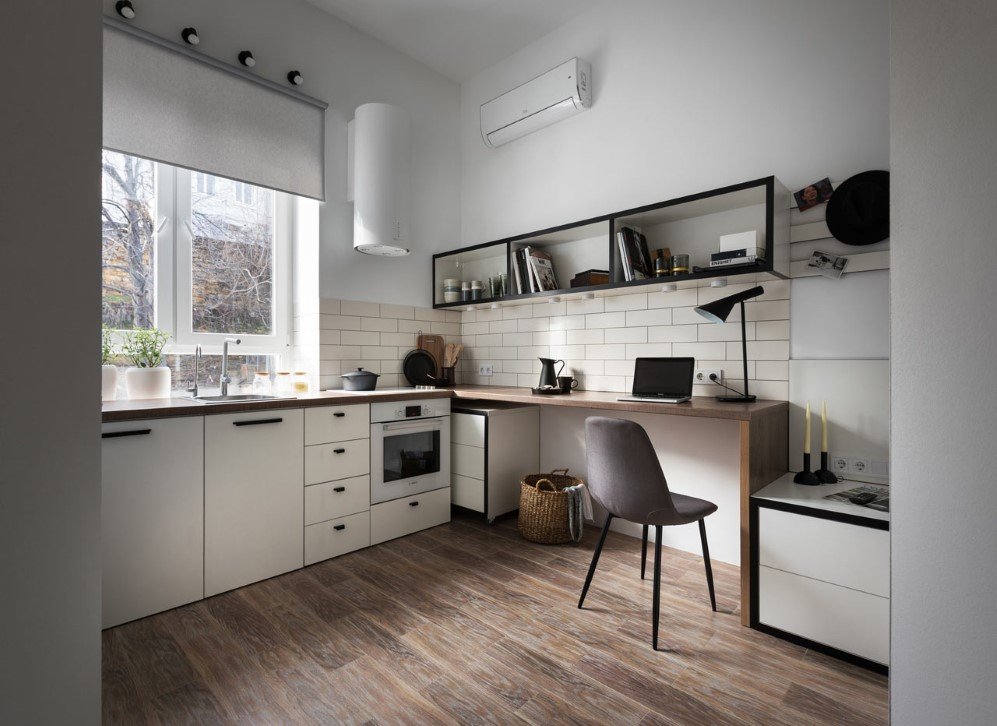 Recommended for you (article continues below)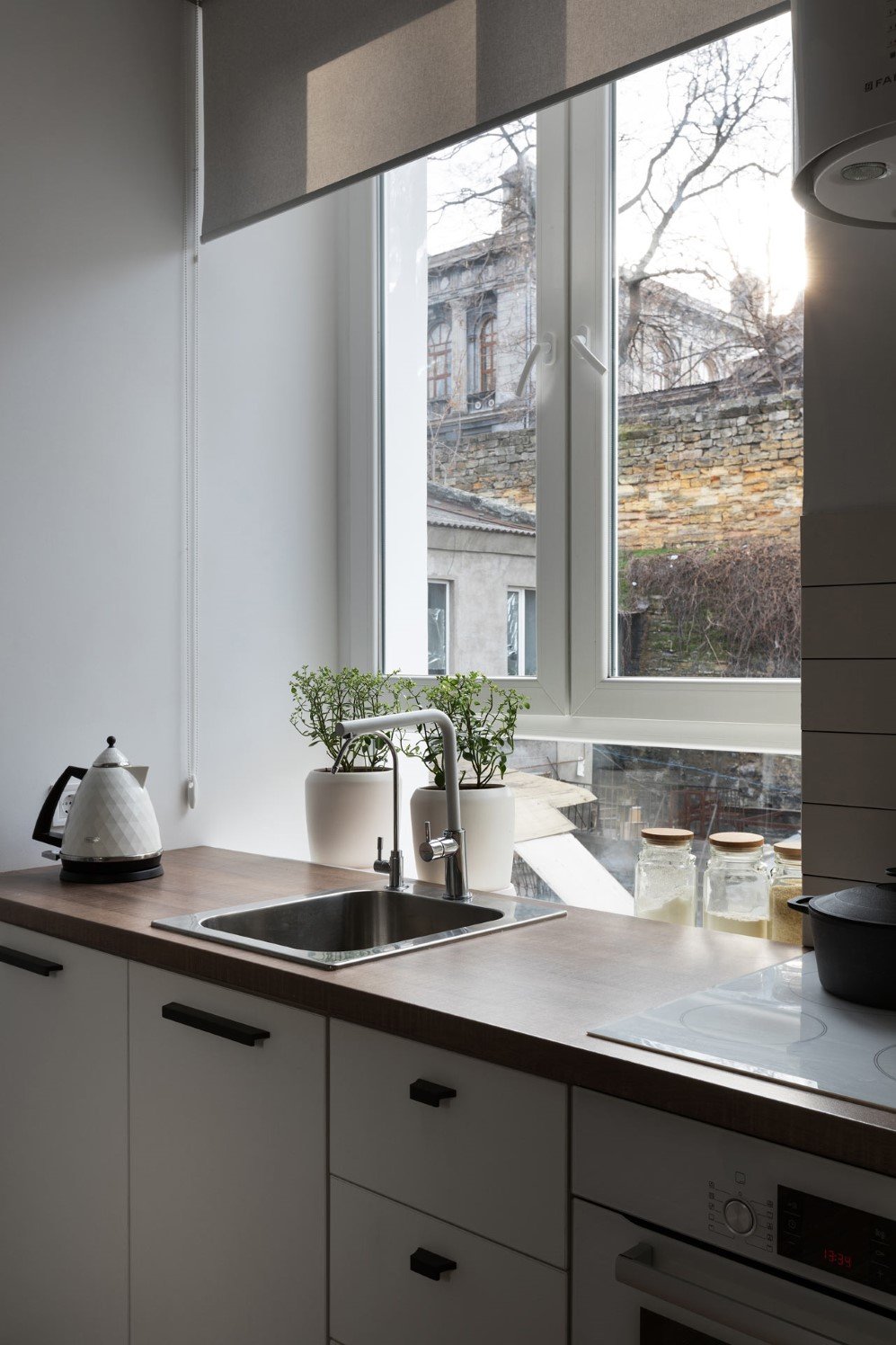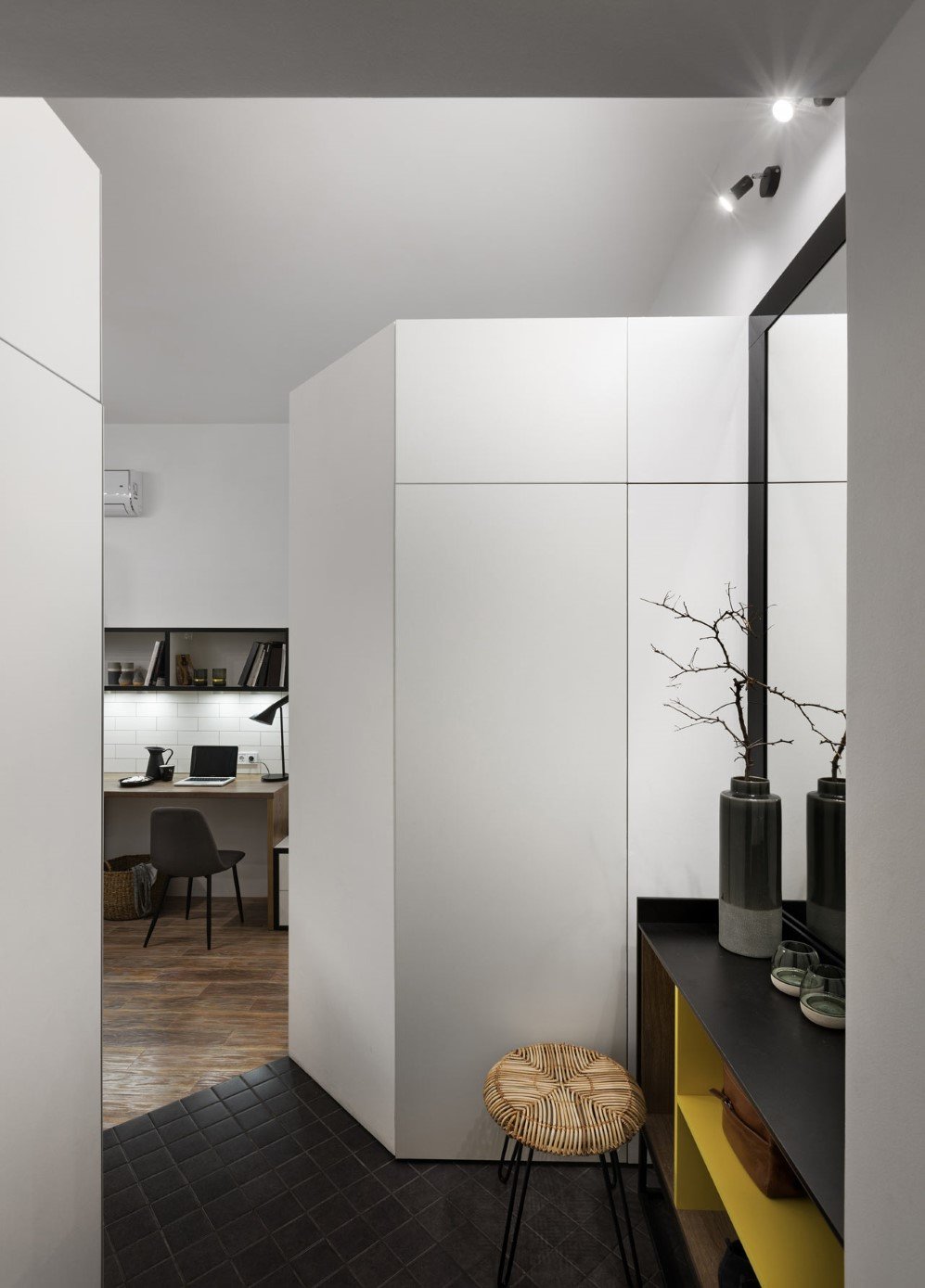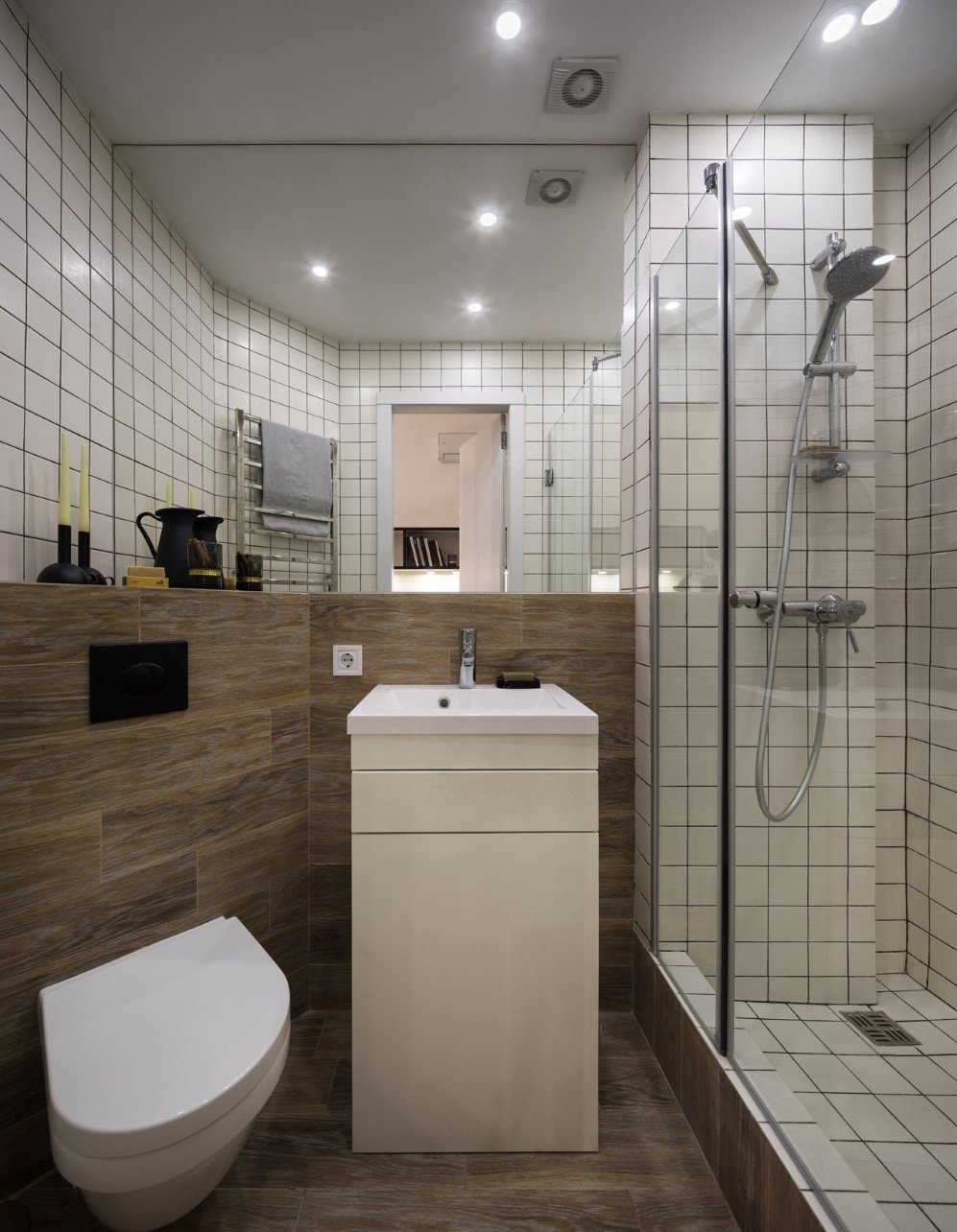 Images: © Fateeva Design
h/t: Curbed