Japanese design studio creates installation that mimics the glorious cherry blossoms
Cherry blossom is hands down the best thing that nature has to offer in Japan but, not everybody gets a chance to experience it because of its ephemeral nature. However, with Japanese art and tech studio teamLab's recent installation, one can enjoy this pretty sight whenever they want to.
"Forest of Resonating Lamps – One Stroke, Cherry Blossoms" at Mori Building Digital Art Museum is yet another immersive art installation by the teamLab which incorporates technology in the most ingenious way. The visitors enter into a mirrored room which is flooded with Murano glass lamps connected by a single line but what's unexpected is that they appear to light up in warm pink tones at each other's cue. So, one lamp's twinkling stimulates another's and just like that the spectators find themselves in-between infinite numbers of pink twinkling lights.
Surprisingly enough, this installation was not really inspired by the cherry blossoms themselves but by the Japanese tradition Kasane no Irome which translates into, "layers of color," and was used to decide layering of colour schemes of silk during the Heian-era Japan. "The complicated colors were the result of a combination of front and back colors (silk at the time was so thin that the liner was transparent, creating more nuanced colors), overlapping color gradations, complex weave colors, and combinations of warp and weft," teamLab writes. "The lamps in this exhibit shine brightly and then fade; and in the light, we can see the spring Kasane no Irome color: Cherry Blossoms."
Recommended for you (article continues below)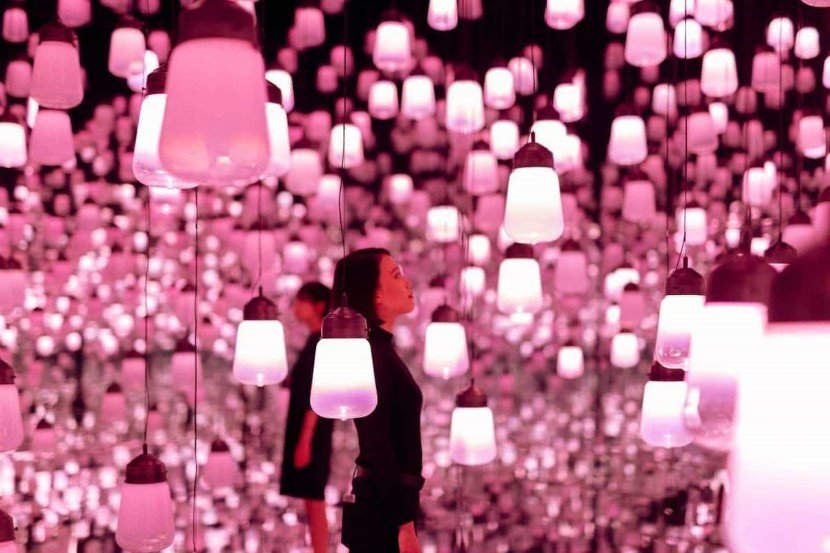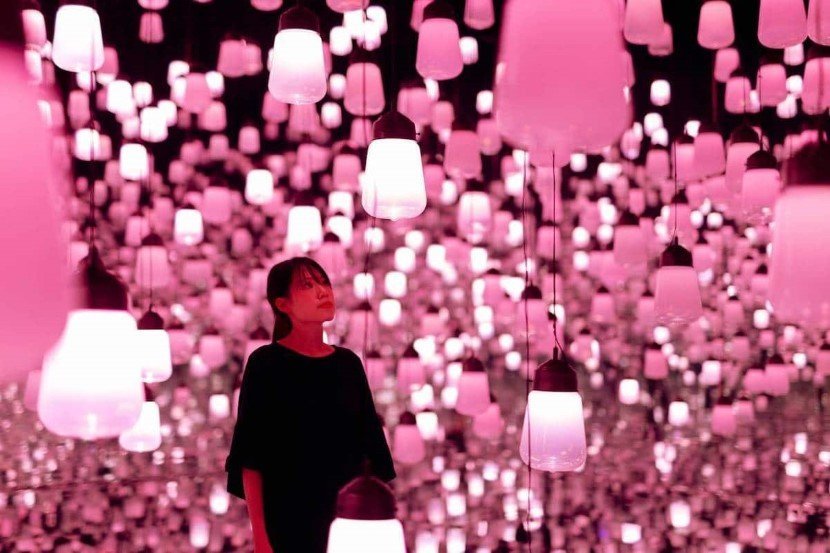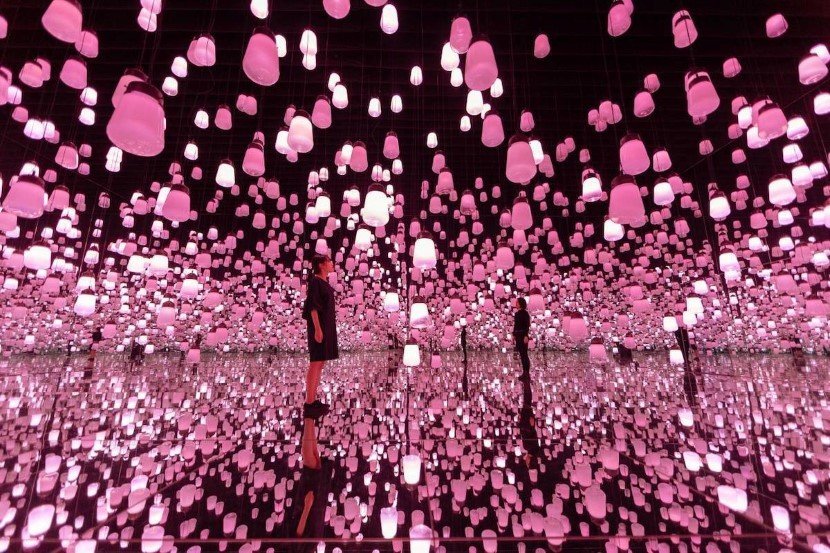 Image Credits: © teamLab
teamLab: Website | Facebook | Instagram | YouTube
h/t: My Modern Met