Extend your laptop's display by three times with Slidenjoy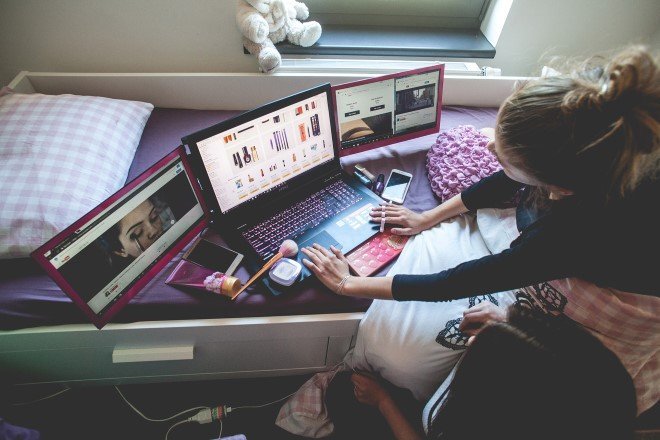 Sometimes you just don't feel like sitting in front of a desktop and completing that never-ending assignment due in five hours. Sometimes you wish you had more than one screen to work on. Well, Slidenjoy is all you need in such times.
The concept behind Slidenjoy is to bring multi-monitor efficiency to a traditional notebook. It was launched on Kickstarter with a target of 300,000 Euros but has earned much more. So, how does one use it? It's pretty easy. The screen attaches to the back of a laptop, hence providing two additional fold-out displays! These screens can be adjusted i.e. either facing the user or the person sitting opposite. The displays are provided in three different sizes i.e. 13, 15 and 17 inches, and are compatible with all laptops because of the four adhesive pads that come with it. For MacBook users, there Is no need for the adhesive pads as they have the option to purchase the magnetic case which is slightly more expensive.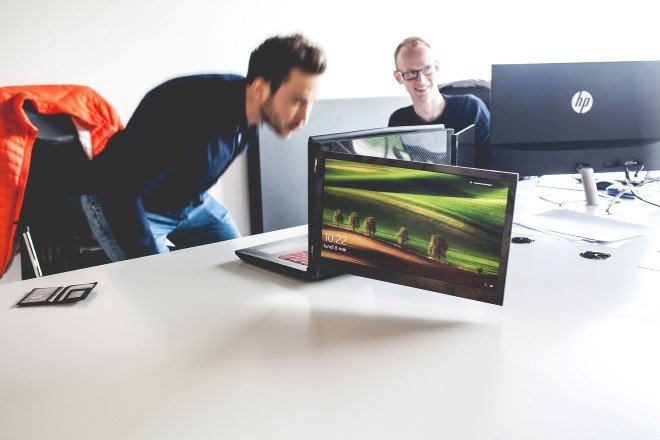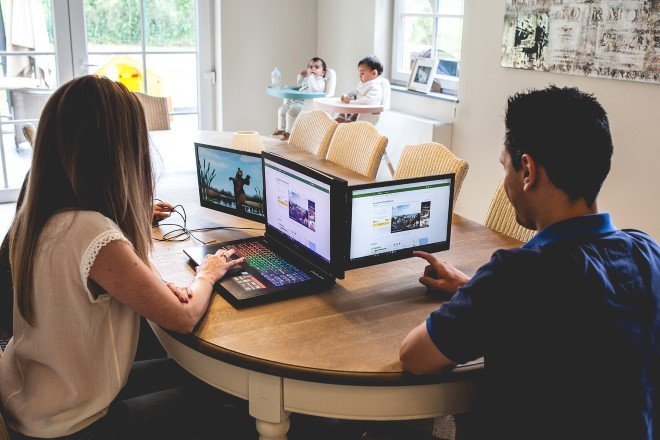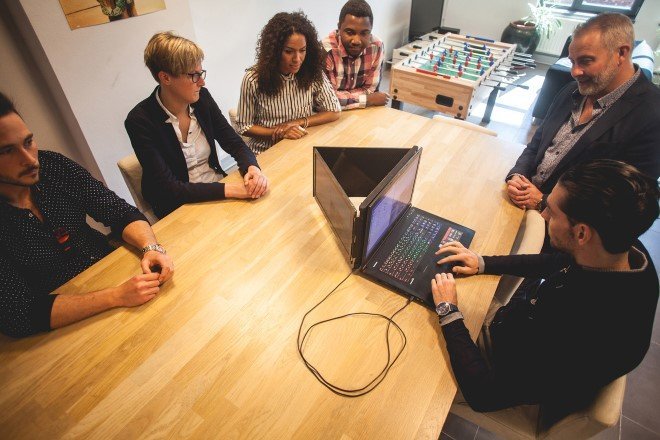 The price of the full triple screen product is 300 Euros i.e. $330. It might seem expensive but it's because of the displays themselves and not the pads that come with it. The displays are of high-quality with a five-millisecond response time and a 1080P resolution. The best part is that they do not need to be powered through a cable, the user can simple use it with a USB 3.0 cable or two USB 2.0 cables.
Recommended for you (article continues below)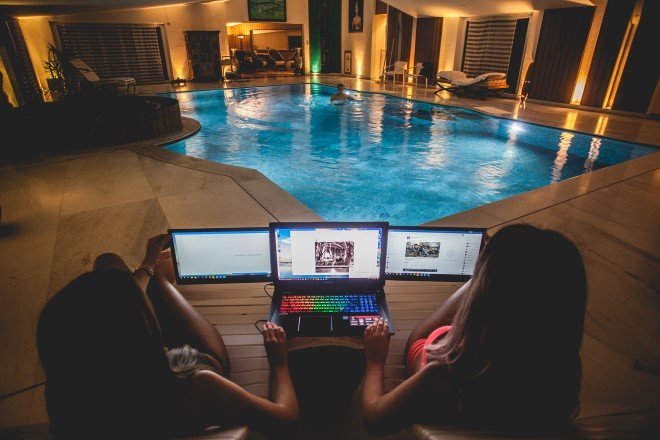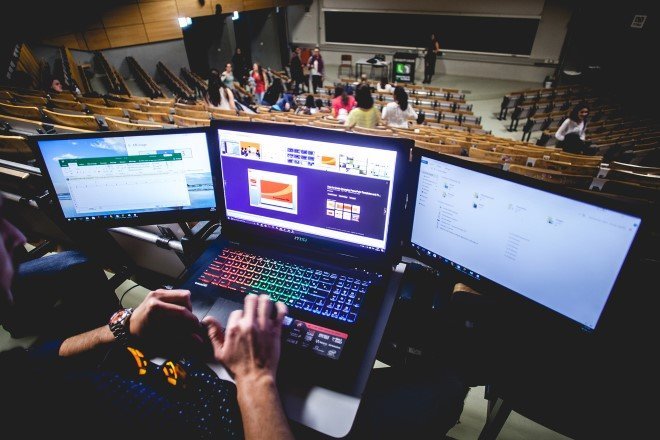 Even though the weight is almost negligible i.e. 50-100 grams, many are still wondering if they would want a screen attached to their notebooks. But Slidenjoy pretty much a dream come true for gamers as the two additional fold-out displays will provide an extended view of their favourite games!
Images: Slidenjoy
References: Kickstarter, Slidenjoy