The Easiest Steps to Activate Dark Mode on Google Docs on your Devices. Here's How!

Image Source: Google
In this era of technology (and Covid-19), work from home and online school has become a norm in almost every household. With that, Google services such as Google Docs, Google Sheets, Google Slides, and Google Drive are becoming more and more in use.
Undoubtedly, the most popular out of these is the Google Docs application and at times users have to spend multiple hours in front of the Google Docs screen non-stop. This can be damaging for the eyes especially in dim or no light and it is advised to use Google Docs dark mode.
Every Google application is at a default light mode theme when you start using it. However, it can be strenuous for your eyes at night. Lucky for us, Google has introduced dark-themed modes in all of the services it offers such as Google Docs, Google Sheets, and Google Slides. For this article, we will be looking at Google Docs dark mode specifically.
Both Android and iOS operating systems have introduced dark mode to their phones overall. Google, however, lets the user set individual themes for each Google application. The option to use the dark (or night) mode on Google applications is only possible if you have the latest version of the applications.
How to Activate Google Docs Dark Mode on PC?
There are a couple of different ways you can enable Google Docs dark mode while using a PC. They are explained below:
1. Activating Dark Mode on Browser Through Extensions
a. On Google Chrome
One of the easiest ways to activate dark mode on Google Docs is by turning the entire browser (in this case Google Chrome) dark. You can do this by downloading the third-party dark mode extension. This applies the dark theme to the browser overall without causing any errors or browser distress. This means that you can also access other Google services with the dark theme using this method.
The dark mode extension and Google's dark mode are two of the most commonly used dark themes for users. Here is how you can activate it:
Open Google Chrome and go to Settings (the three-dot icon on the top-right corner) and click on Extensions from the side menu.

A new window will open with all your saved extensions. From the side menu select Open Chrome Web Store.

This will take you to the extension web store of Google Chrome. Here write dark mode in the search box (present in the top-left corner) to search the store for the dark mode themes and select the one to your liking.

When you select an extension, a new page will appear. From this new page, click Add to Chrome.
Click on Add extension.

A white toggle button will appear on the top right corner of your Google Chrome browser. Enable it to activate the dark theme on your browser.
Once done, you may use the Google Docs service and notice that the Google Docs dark mode has also been activated.
For extra clarity, you can watch a tutorial video on YouTube on how to get this extension.
b. On Mozilla Firefox
Extensions can also be used to activate Google Docs dark mode for other browsers such as Mozilla Firefox. One of the most popular dark theme add-ons on Firefox is the Dark Reader. With this extension, you can customize individual sites by adjusting the exposure level, brightness, font style, and plenty more.
2. Accessing Chrome Flags
Another way to get a dark theme on your desktop device is by accessing Google Chrome Flags. However, it should be mentioned that Google Chrome flags are not accessible on all devices, and they have the tendency to make your browser slow. This is due to the fact that Google Chrome flags force all websites into dark mode themes whether they can change their default theme or not.
Another downside to having the dark mode experience on every website is that it gets uneasy while using some web pages and most then tend to deactivate the dark mode feature.
But here is how you can access it nonetheless:
Type chrome://flags in the address bar of your browser

In the search bar on the top-left corner, type Force dark mode.

Click on the button that reads Default. A drop-down menu will appear, select Enabled.
A pop-up message that reads Relaunch will open. Click it.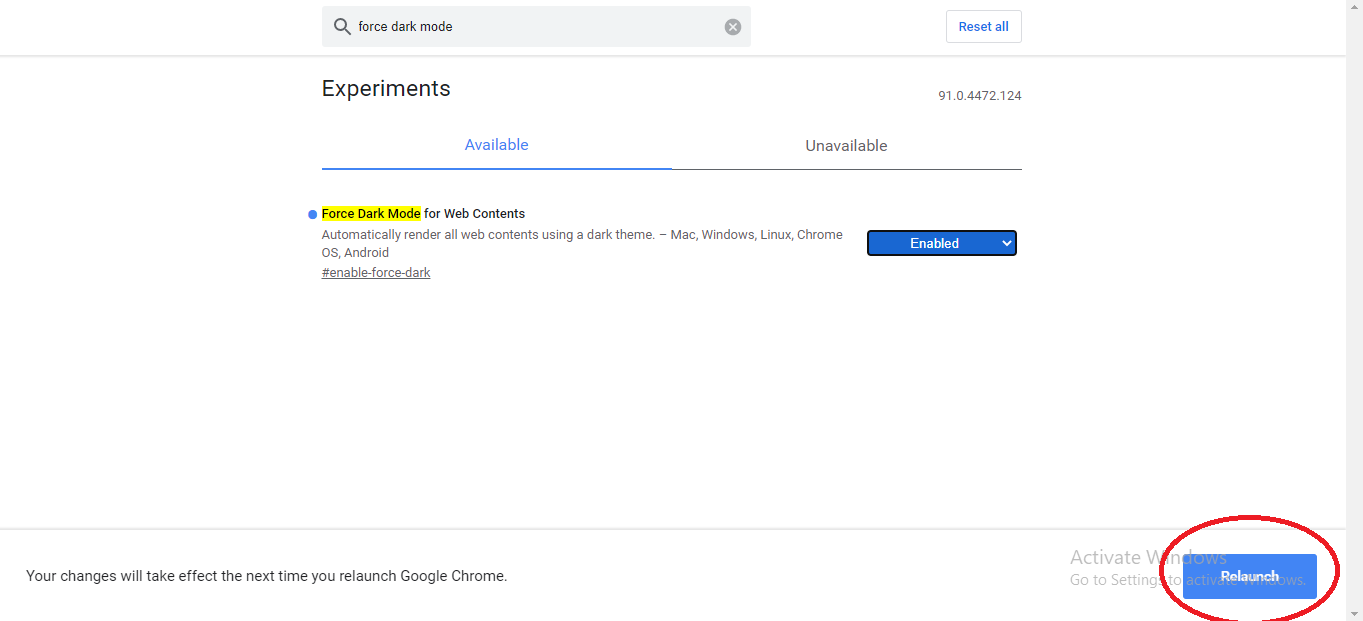 Once done, open the Google Docs application on your browser. You will notice that the Google Docs dark mode has been activated.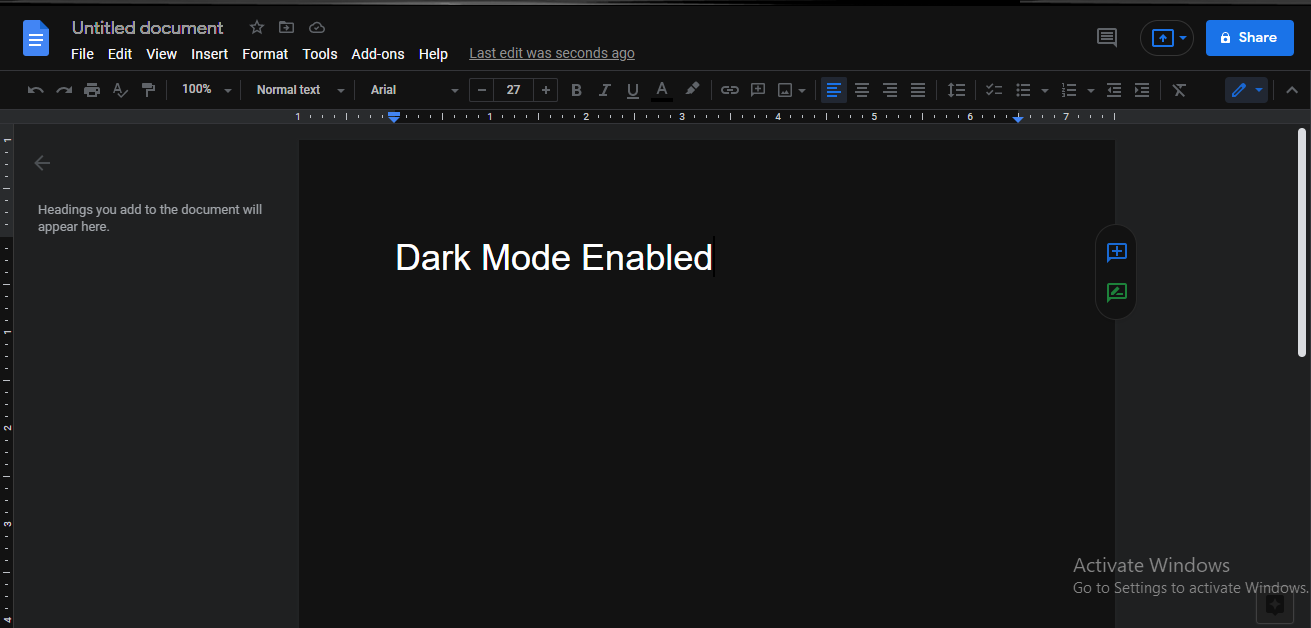 How to Activate Google Docs Dark Mode on Android? 
The good news for Android users is that Google has recently announced a system-wide dark mode for all of its devices. Google Docs is by default set at light theme but once you get access to the dark theme, you can switch back and forth between the two themes according to your needs.
Here is how you can activate the dark theme on your android device:
Open Google Docs and go to the menu (indicated by the three horizontal lines).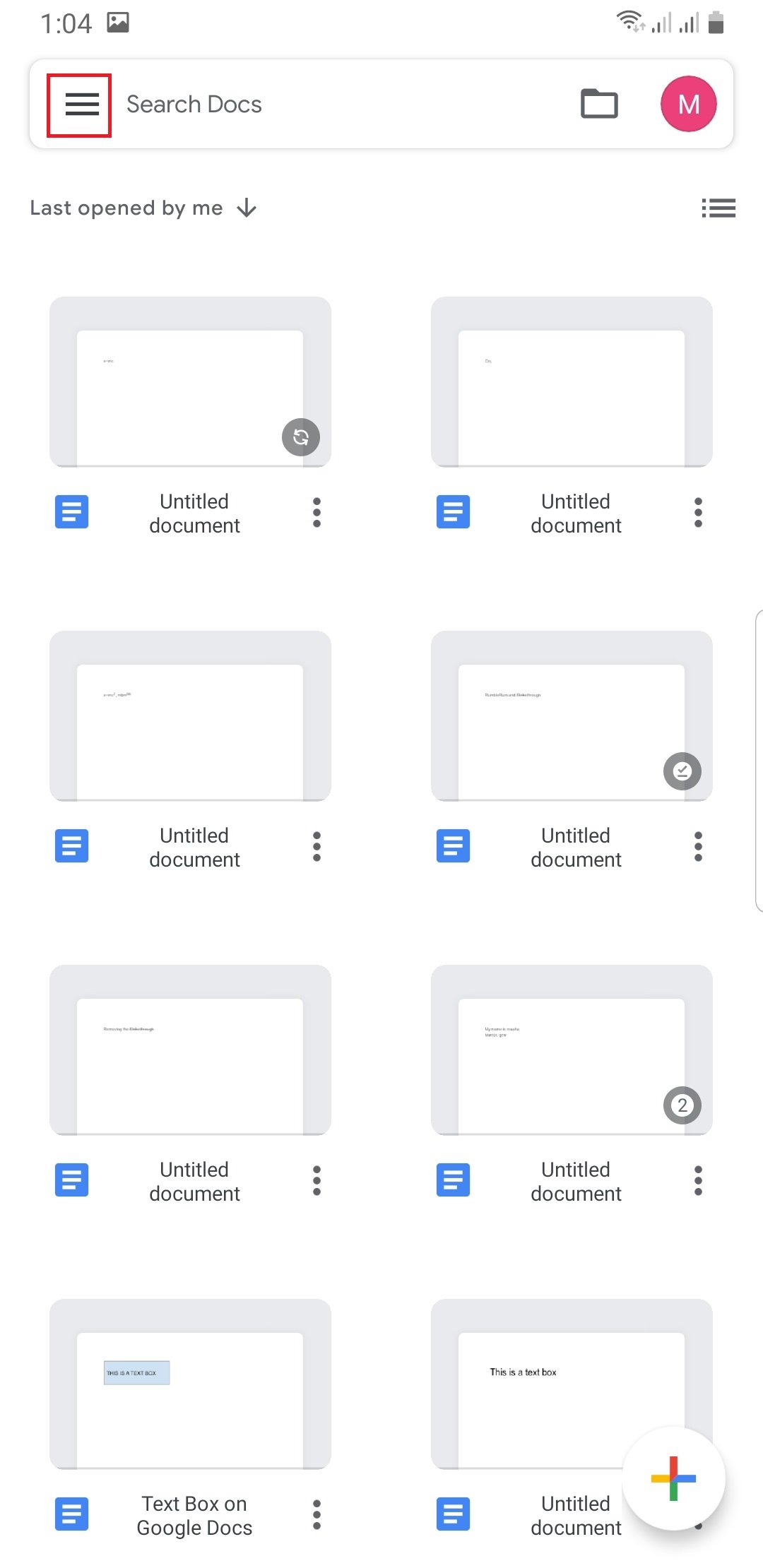 Click on Choose theme under the heading Theme.
From the pop-up window, select Dark.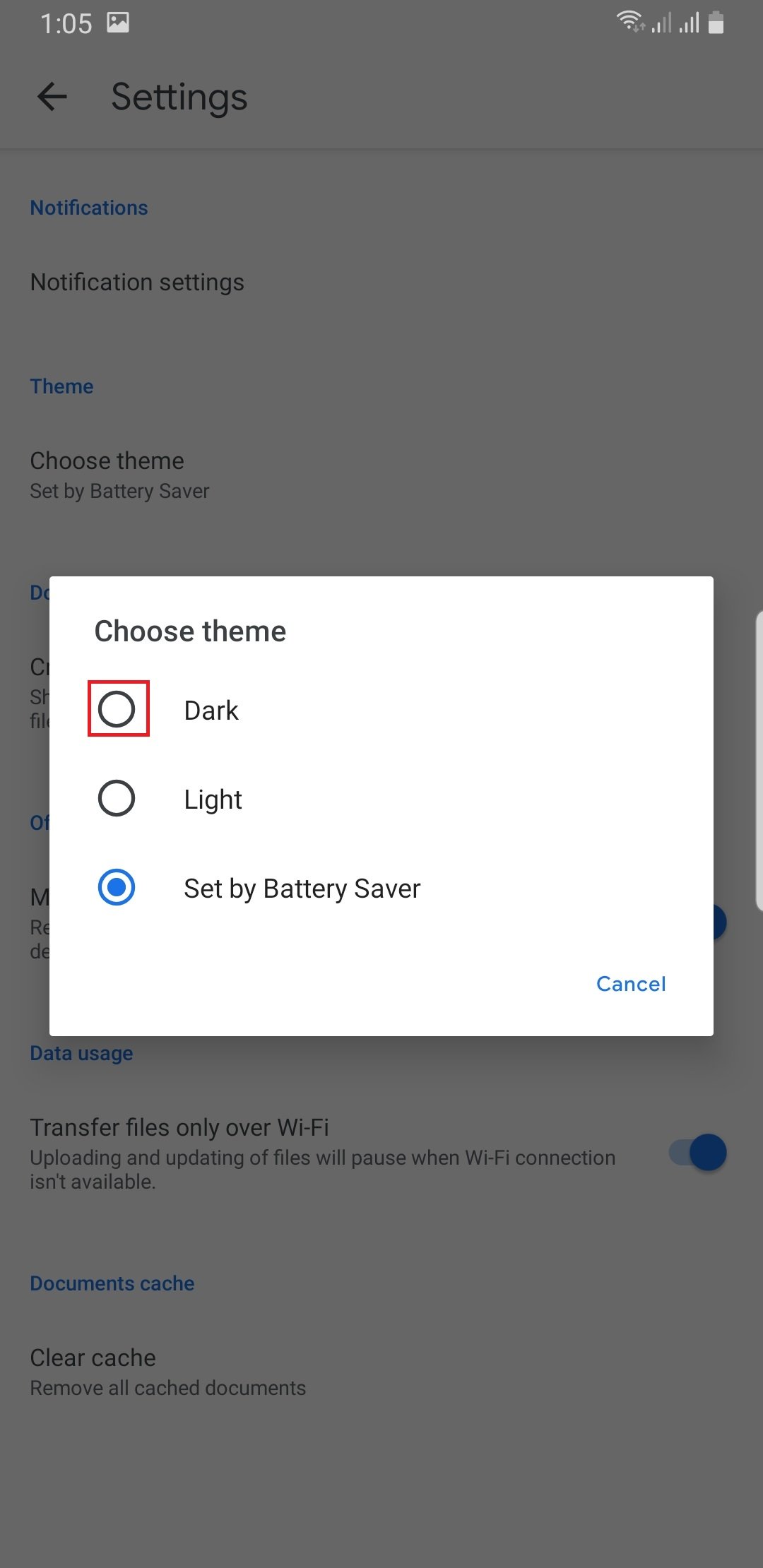 This will change the theme of your google docs to the dark mode.
You can now go back and forth, changing the theme according to your need or time of the day.
How to Preview a Document in Light Theme?
To make the usage of Google Docs more convenient, Google added a toggle button in the app. This dark mode toggle button would let the user preview a document in the default light theme without actually having to change the theme of the Google Docs application back to light mode.
To do this, you can follow these simple steps:
Open the Google document you wish to view in light theme.
Open the menu i.e. the three-dot button on the right corner.
Select View in light theme.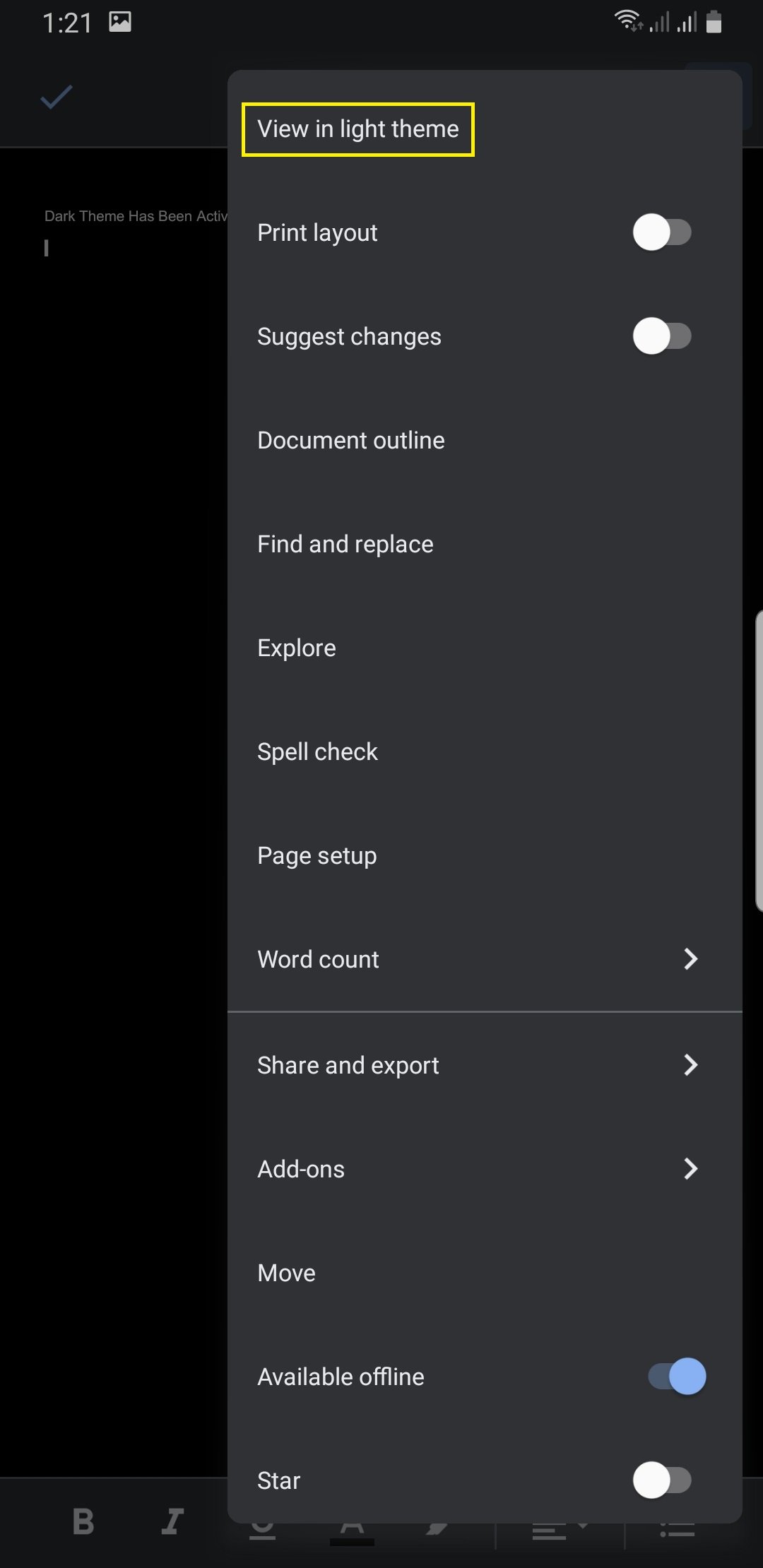 By doing this, you can check what the document would look like when having to present or send it to someone.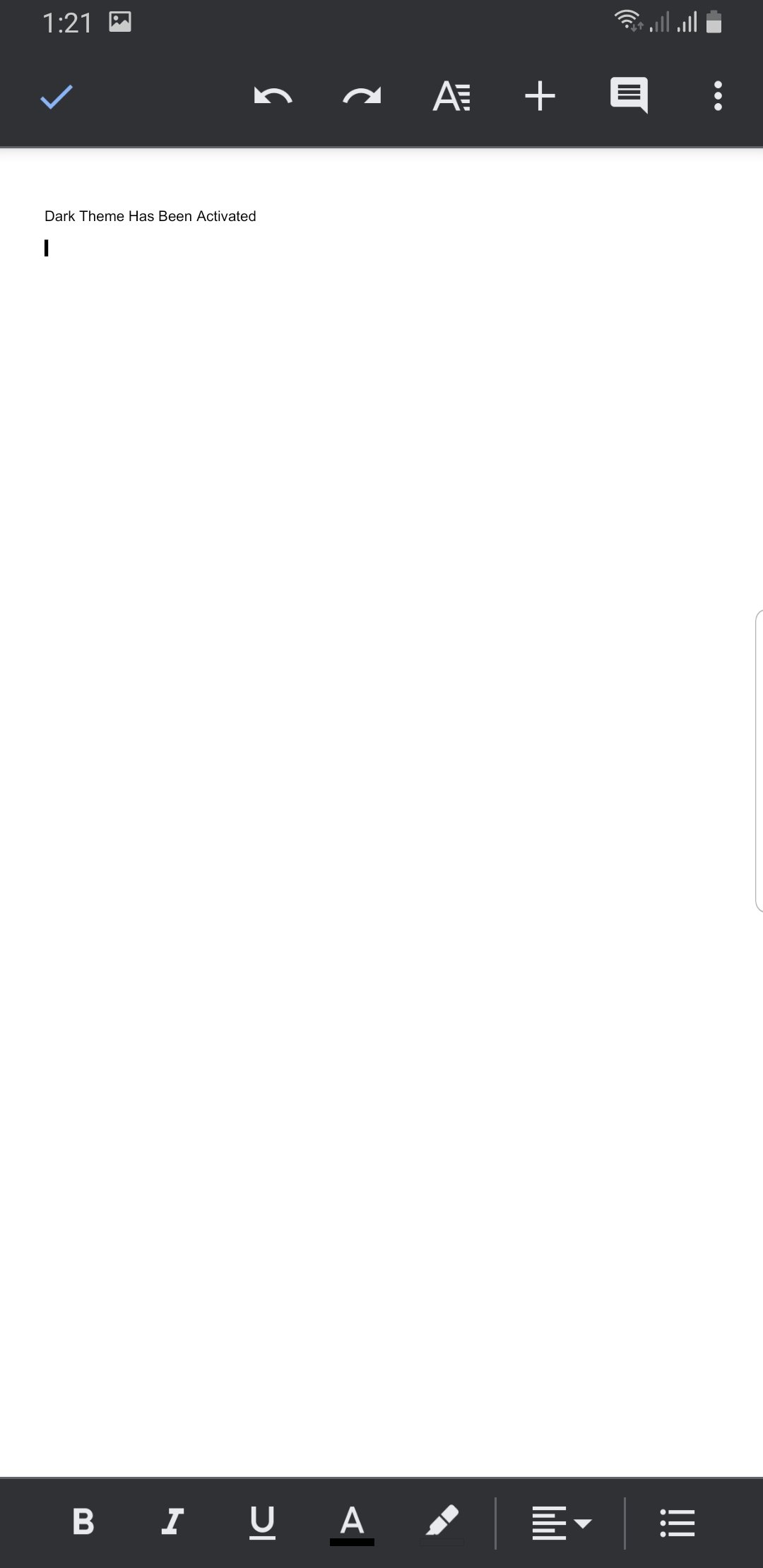 How to Activate Google Docs Dark Mode on iOS?
iPhone users can now get the dark mode for their google docs as well. They can activate it on their mobile devices as well as their iPad. They can do this by accessing the dark mode for the G suite on iOS.
Open Google Docs on your iPhone.
Select the menu from the top left corner.
Go to Settings.
Open Theme.
Select Dark.
This will make the preview of all your documents in the dark theme. You can change this back by using the same steps.
Frequently Asked Questions (FAQs)
Q. How can we activate Google Docs dark mode on opera?
You can access Google Docs in dark mode on Opera by downloading Install Chrome Extensions. After that, you only have to get the dark mode extension and your docs will be opened in the dark theme. Here is how you can download the Install Chrome Extensions: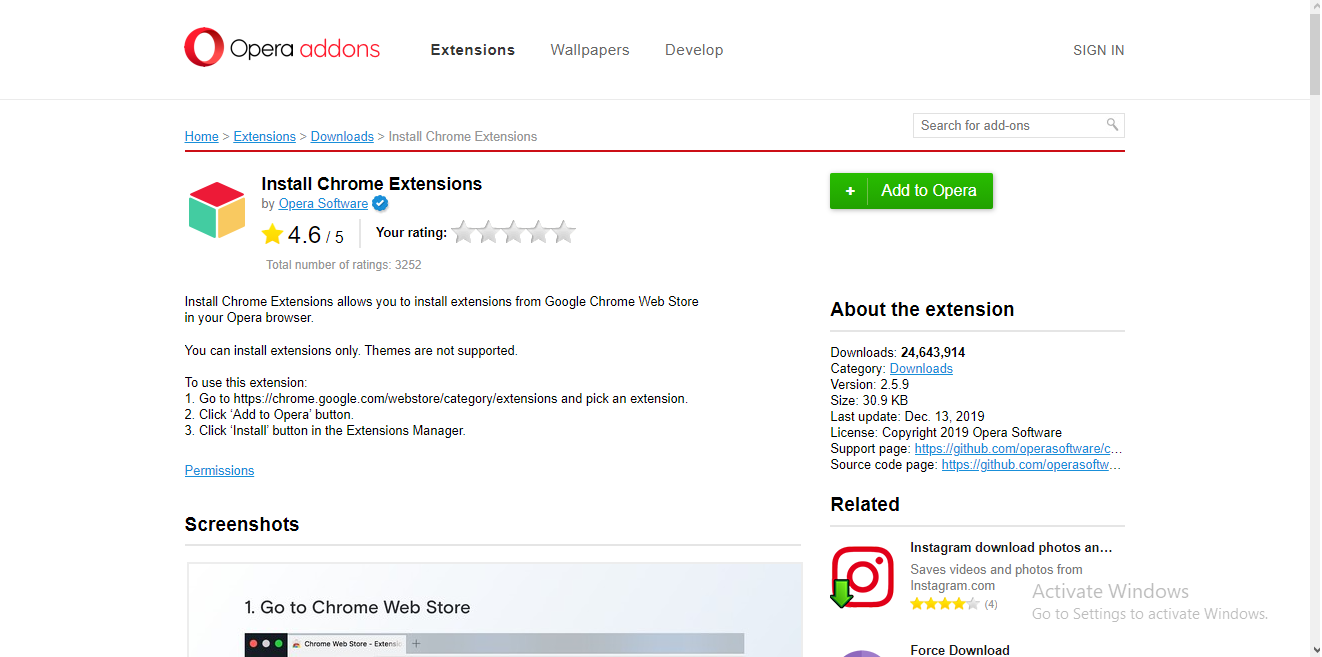 After it has been installed, you will see the icon for it on the address bar.

Click on it to see a drop-down menu. Select Manage extensions on it.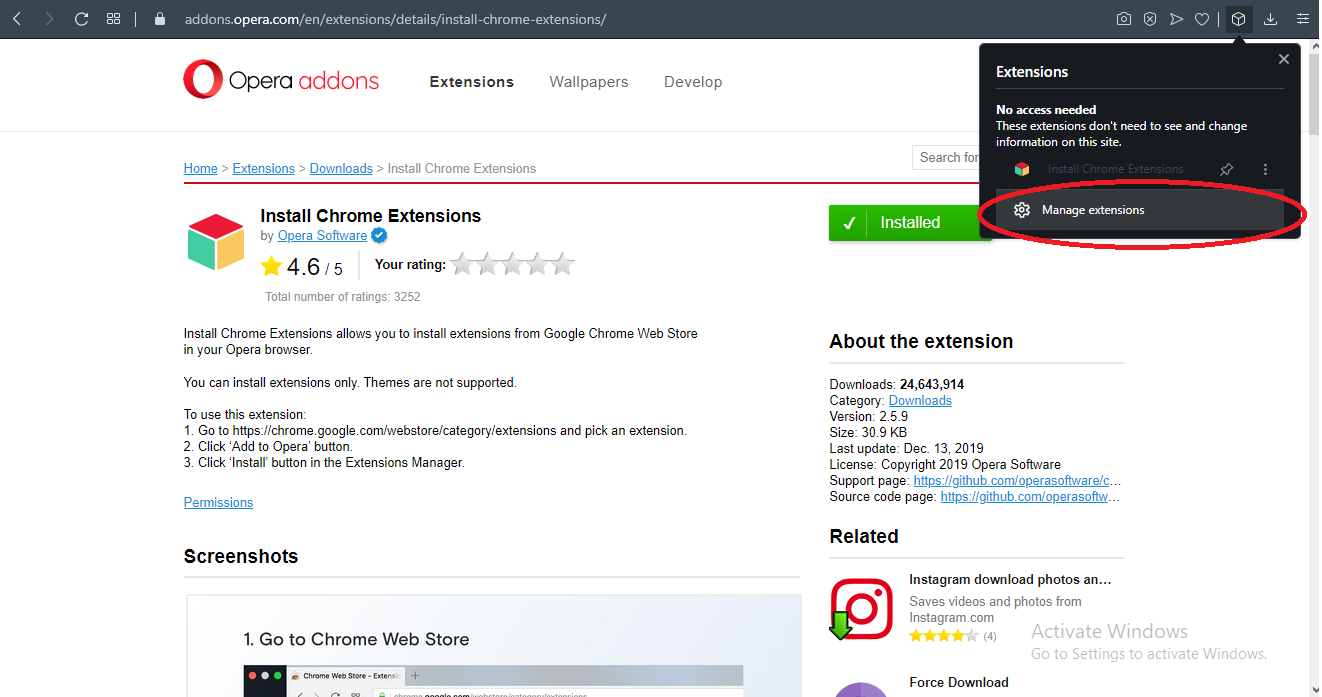 Doing so will take you to a new window. Click on Get more extensions from the panel on the left side.

This will again take you to a new window. Search for Dark mode in the search box.
Click on a theme and click Add to Opera.

A toggle button will appear on the URL bar and you can activate dark mode using it.
Now, when you open the Google Docs application, you can see that the Google Docs dark mode has been enabled.
The toggle button for the dark mode remains on the URL bar under extensions and you can disable it anytime you want. Doing so will disable the browser dark mode as well.