Daz Architects designed a luxury home overlooking the valley of Chnaniir in Lebanon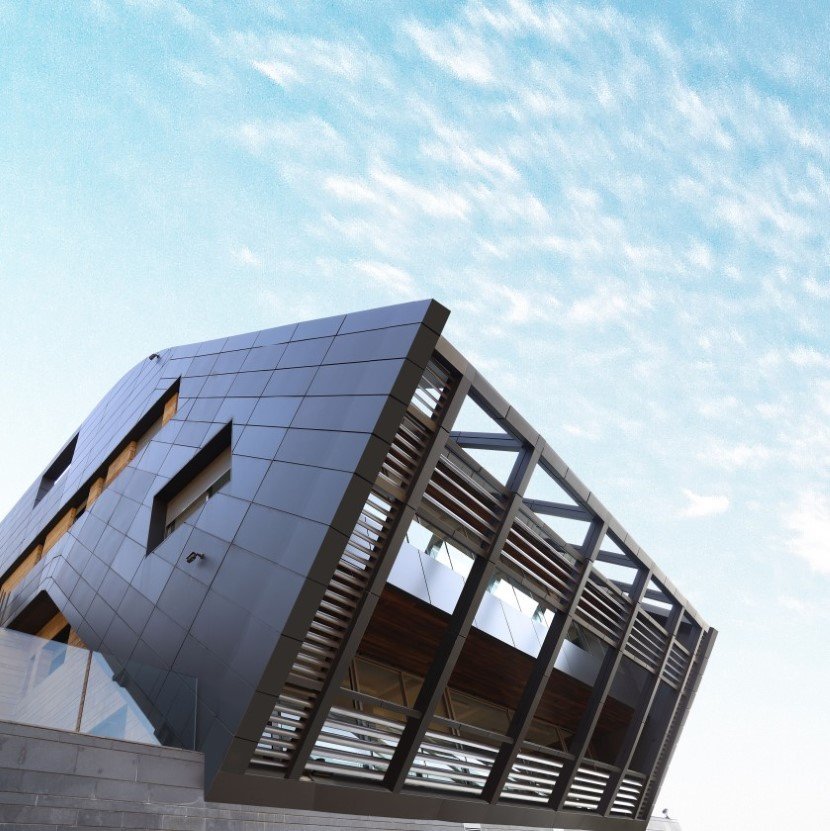 © Daz Architect
Daz Architects took a different route when tasked with designing a family residence located on the edge of a mountain in Lebanon. The home takes advantage of the 500m high site, offering a stunning view of its surroundings and the CH730 Villa bends downwards following the slope of the mountain.
The Villa is built on 8,718 sq ft of land overlooking the Chnaniir valley. The sloping land topography proved to be pivotal in the design of this home. The monolithic concrete structure over top of the glass podium is the basis of this design. In order to have a better blend of topography, the upper portion is tilted, facing downwards and as a result, it seems as if it's descending into the valley. The upper portion is clad in grey metal which creates a perfect contrast to the lower portion with timber paneling.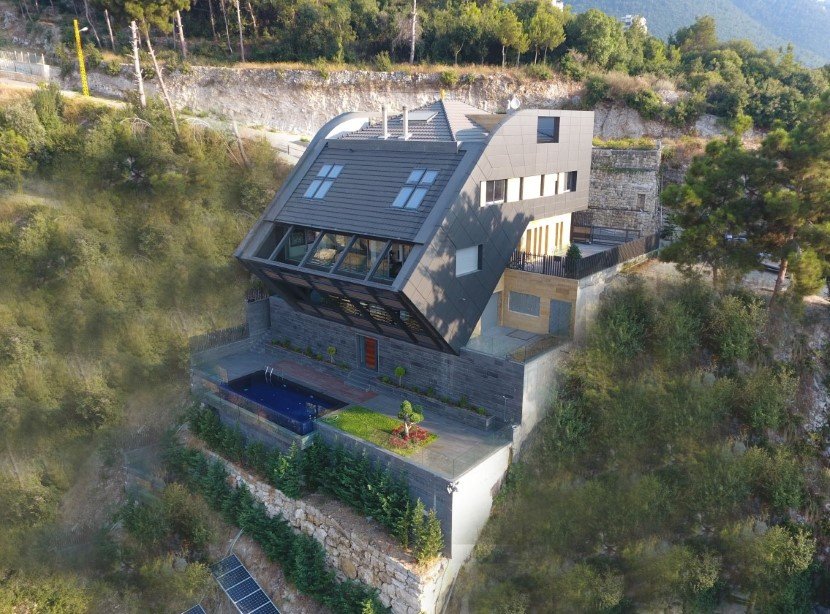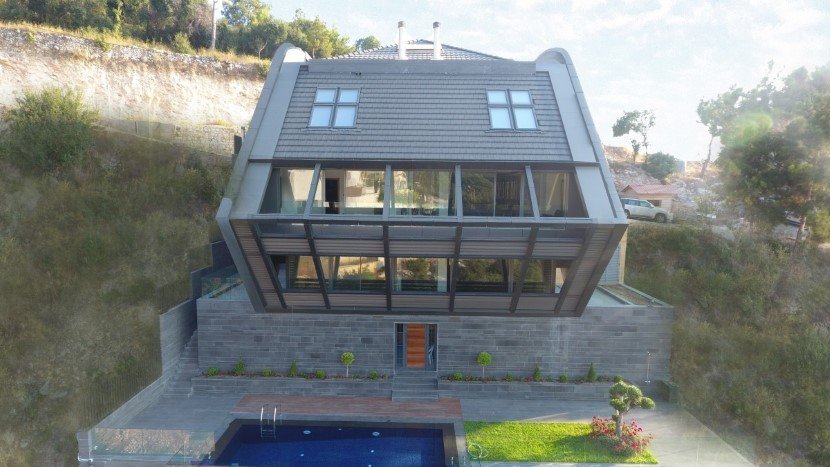 The inside of the villa measures approximately 6,100 sq ft. The main living area in this home is on the first floor and it comprises of the living room, kitchen and the dining area. Moving to the second floor, there is master bedroom along with 3 additional rooms. All of them come with their own adjoining bathrooms and further up is an attic space that houses an extra family room.
Recommended for you (article continues below)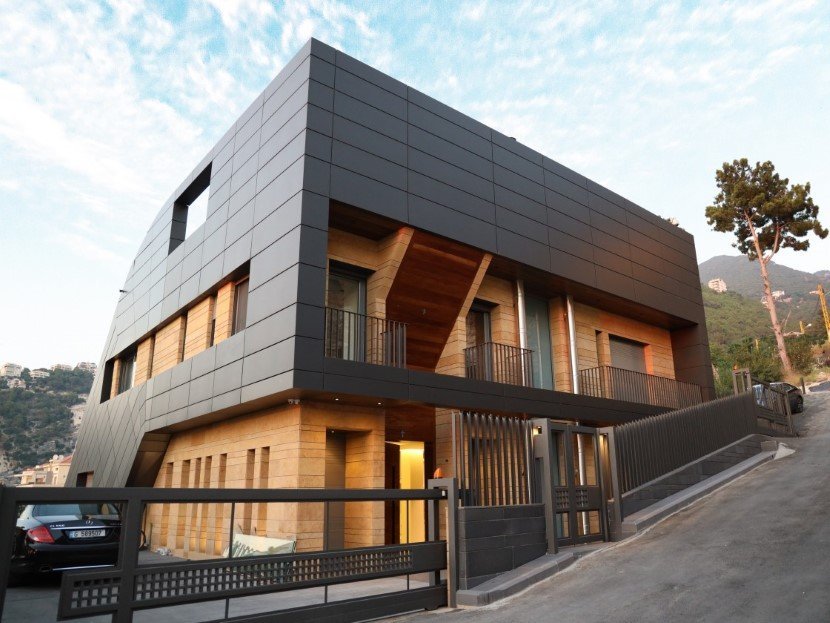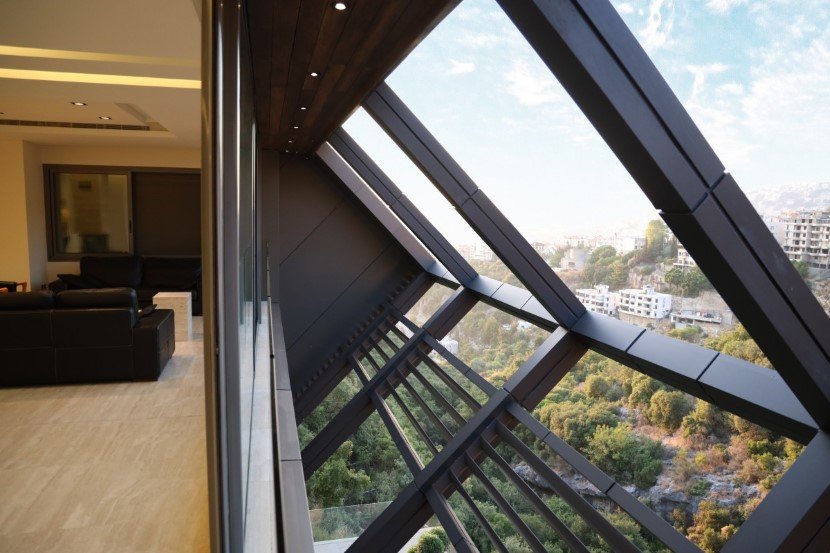 The CH730 Villa has a unique feature of having 2 levels for the basement. The first level has a living room with a TV, an extra guest room and a bathroom, maid's quarters, a pool table and a designated space for a diesel generator and water storage. Whereas the second level features a connection to the infinity pool, showers, an outside terrace and other technical areas.
There is a backup generator that comes with the home and there are solar panels installed but it has yet to be confirmed whether it can run completely off the grid or use the solar panels to reduce the use of electricity  from the grid.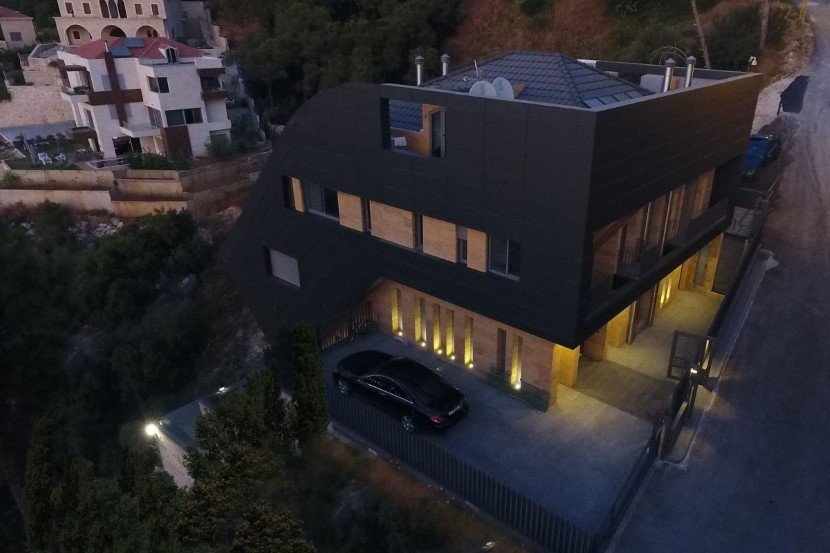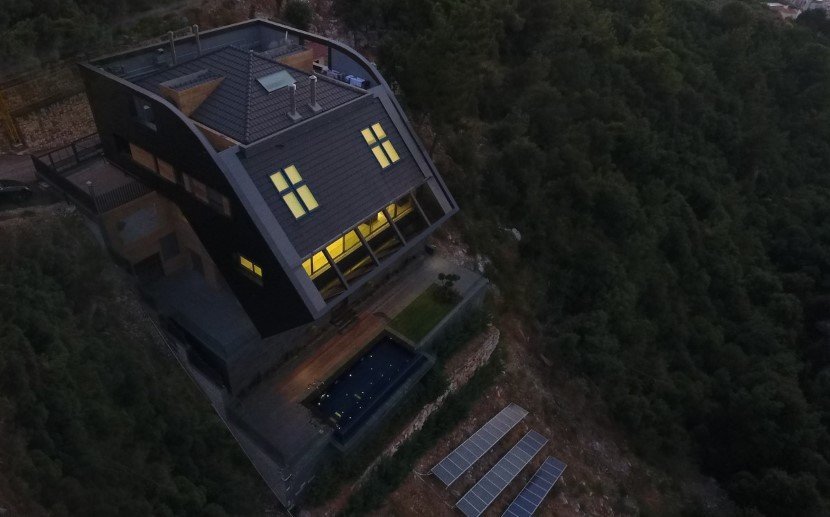 All Images: © Daz Architect
Architects: Daz Architect
h/t: Design Boom