This Custom Cadillac Escalade is an Extravagant Home Theatre on Wheels
Lexani Motorcars is an automotive conversion company best known for transforming vehicles into custom-built ultra-luxurious wheels. Lexani Motorcars have pushed the boundaries of luxury transportation with their latest Concept One 'Curve'.
Everything about the Concept One 'Curve' is largely same as a typical Cadillac Escalade as seen from the outside. However, as soon as you open the doors you won't be able to behold the extravagant beauty of its lavish interior. The entire factory fitted interior of Cadillac Escalade has been ripped out to be replaced by custom-built that defines the Concept One 'Curve'.
The Curve gets its name from a 48-inch 4k Curved smart TV conveniently mounted on the partition between the driver and the passenger. With two custom European leather power chairs and TracVision Satellite, you can enjoy your favourite TV programs while on the go. The electronic curtains over the windows block-off outside view, leaving you with a luxurious home theatre feel. The TV screen can also be lowered at the touch of a button.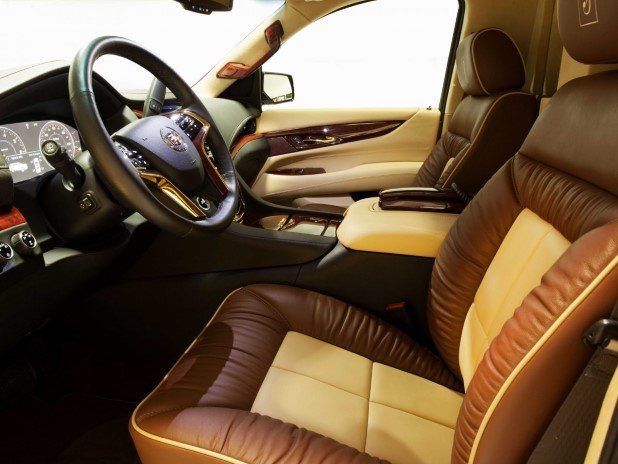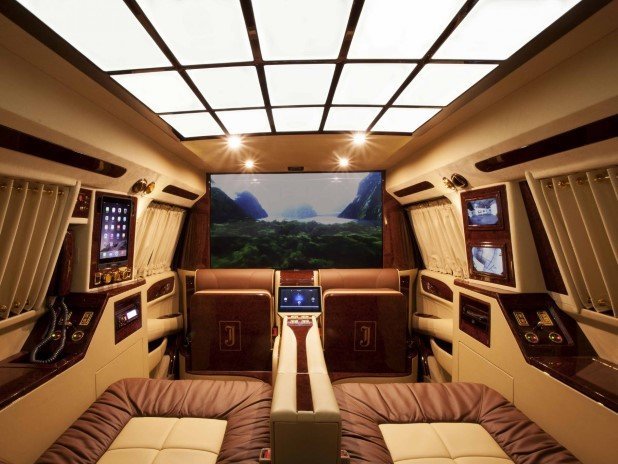 Recommended for you (article continues below)
The interior also features higher ceiling with ambient LED lighting, 24k gold-plated hardware and plush chairs, making it the most luxurious SUV on the planet.
This doesn't end here. The Concept One Curve is equipped with an iPad Air 2, a Mac Mini, video conferencing technology, WiFi internet connectivity, airline style tables that fold out, and can even be equipped with a printer, copier, and fax machine. All this gadgetry enables you to do your office work while on the move. And top of it, all of the car's tech can be controlled through a centred touchscreen console.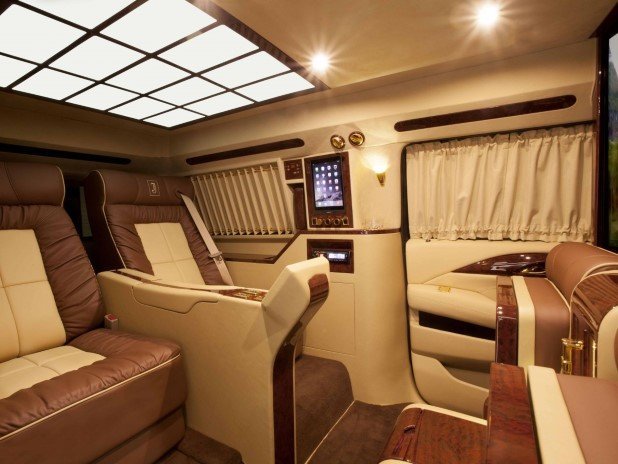 All images from Lexani Motorcars
So what would you choose? A classy theatre or a five-star mobile office? Share your thoughts with us!