Stunning Photographs Reveal a More Serene and Tranquil Side of China
A sea of humans might come up in your imagination whenever you hear about China. A country with a population of 1.3 billion is even further crowded by the tourists who fly from all over the world to experience the nation's unique cultural heritage and scenic beauty. However, as impossible as it may sound, even China has a few serene locations where it is hard to find another soul for a few miles.
The remote and picturesque locations in China range from deserts to gardens and from mountain peaks to beautiful waterfalls.
The protected national park, Jiuzhaigou situated in south western region of China in the province of Siachen is one of such places. The park is home to majestic waterfalls and dense forests and is far away from the busy life of China.
The vast country also encompasses many rustic locations in its north-western region. On the edge of the Gobi Desert, an absolutely breath-taking oasis called, Dunhuang. Dunhuang holds a great historic value as well, as the city was previously a part of the Silk Road.
Recommended for you (article continues below)
China is famous amongst the thrill-seeking tourists for its high peaks of Himalayas and Karakoram but the lesser known coloured mountains at Zhangye Danxia Geopark are equally visually mesmerizing which provide a more tranquil atmosphere for the few people who visit these mountains.
Wooden walkway along the Huangshan mountain range, bamboo rafts on Li River, portable traditional tents near the Karakul lake and the Laohuzui Rice Terraces in Yuanyang are few other tourist attractions in China that have not been completely explored by the tourists and have not become mainstream, yet.
These peaceful locations are definitely for those who wish to be completely taken aback by the calmness of nature and want to explore the landscape as a local rather than a tourist, in isolation.
---
Desert near Dunhuang City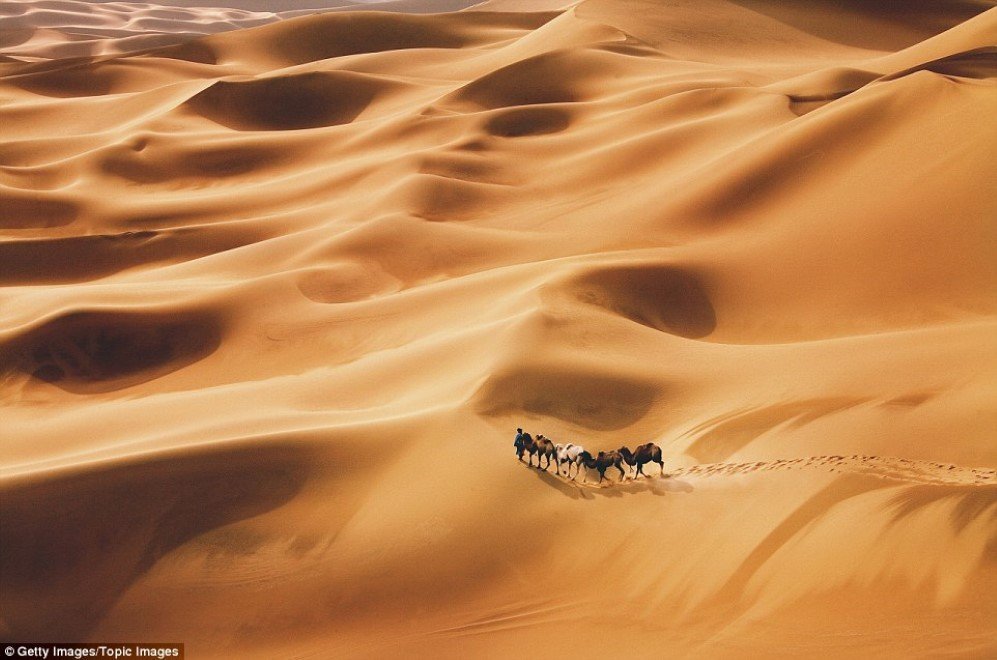 ---
Muztagh Ata Mountains and Lake Karakul.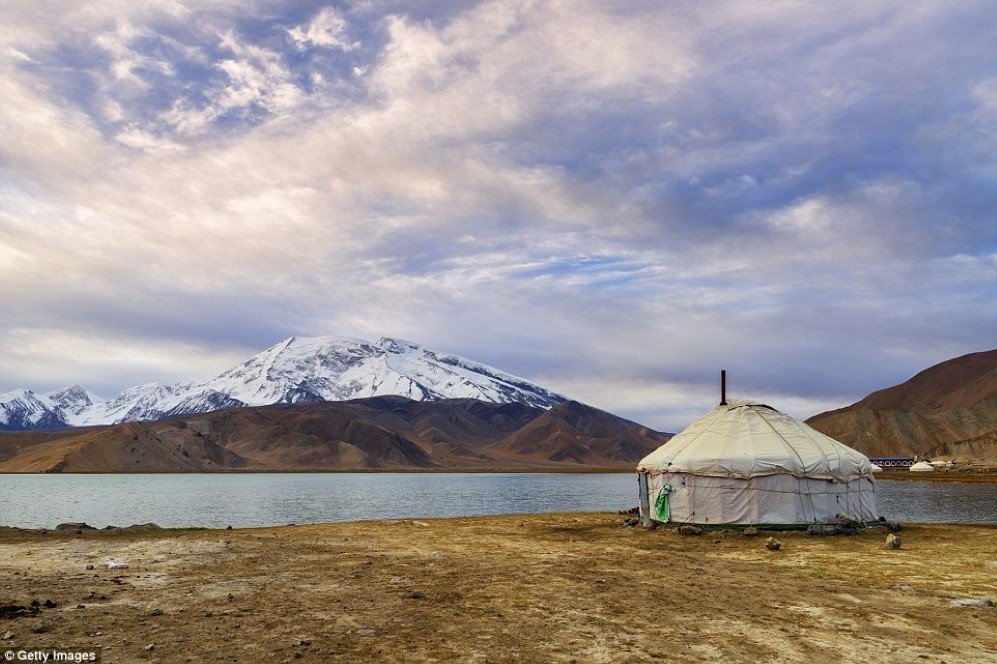 ---
A Wooden Walkway along the cliffs of the Huangshan mountain range.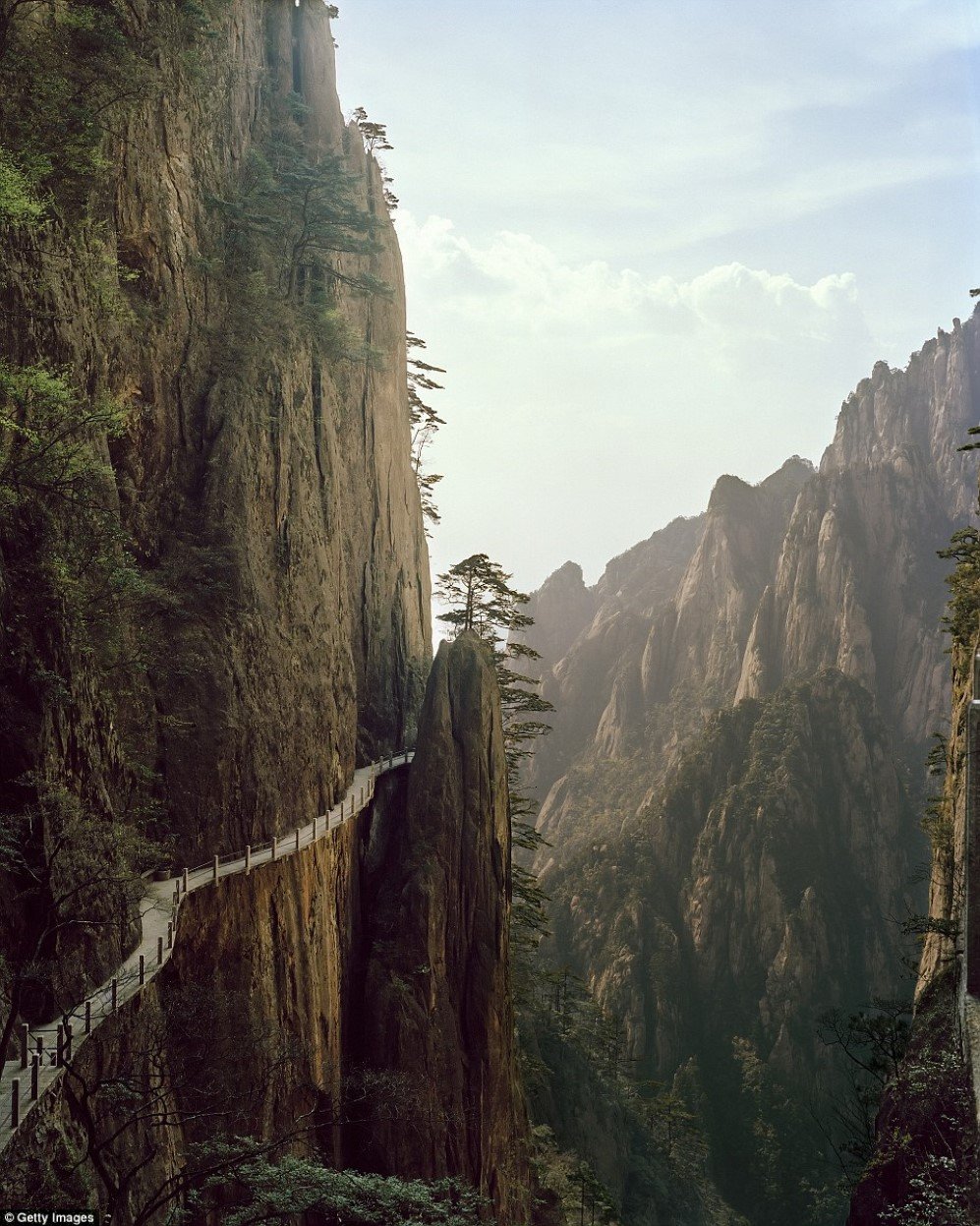 ---
Kuitun Grand Canyon at the northern side of Tianshan Mountain in Kuitun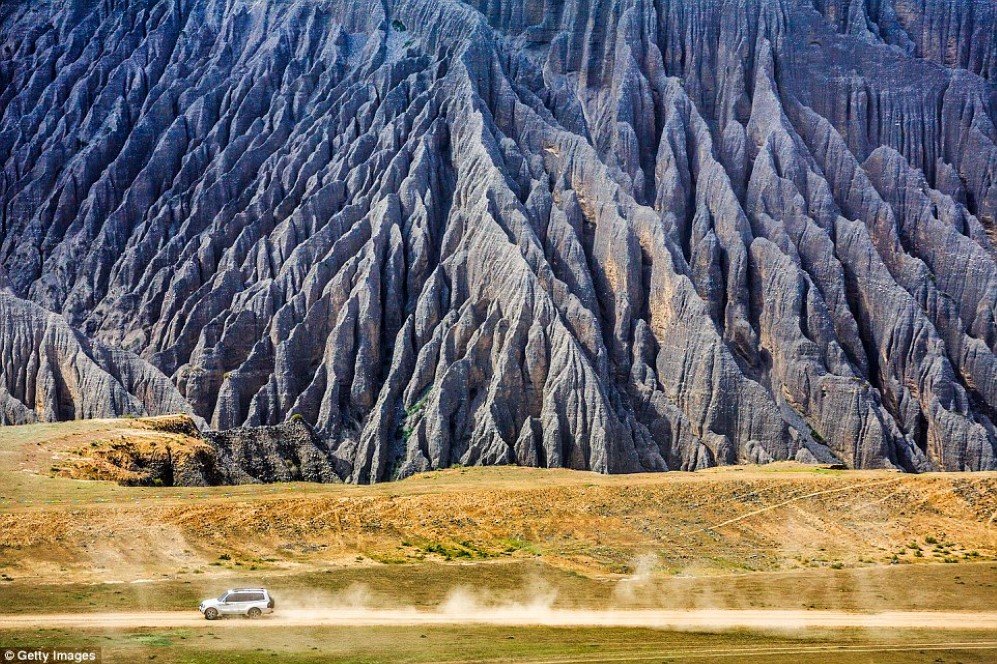 ---
Stone Forest – Limestone Formations in Shilin Yi
---
The mudflats of Xiapu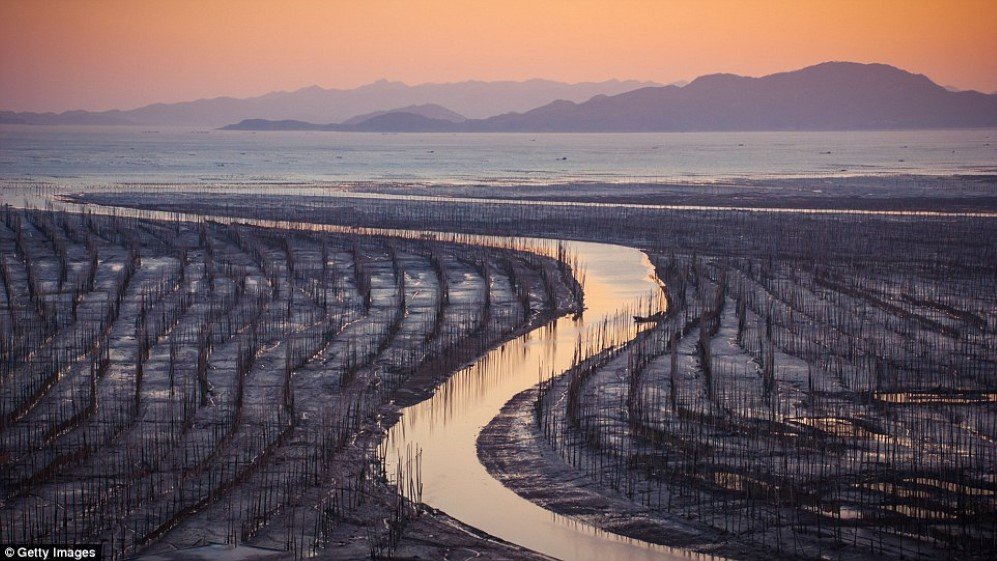 ---
Laohuzui Rice Terraces in Yuanyang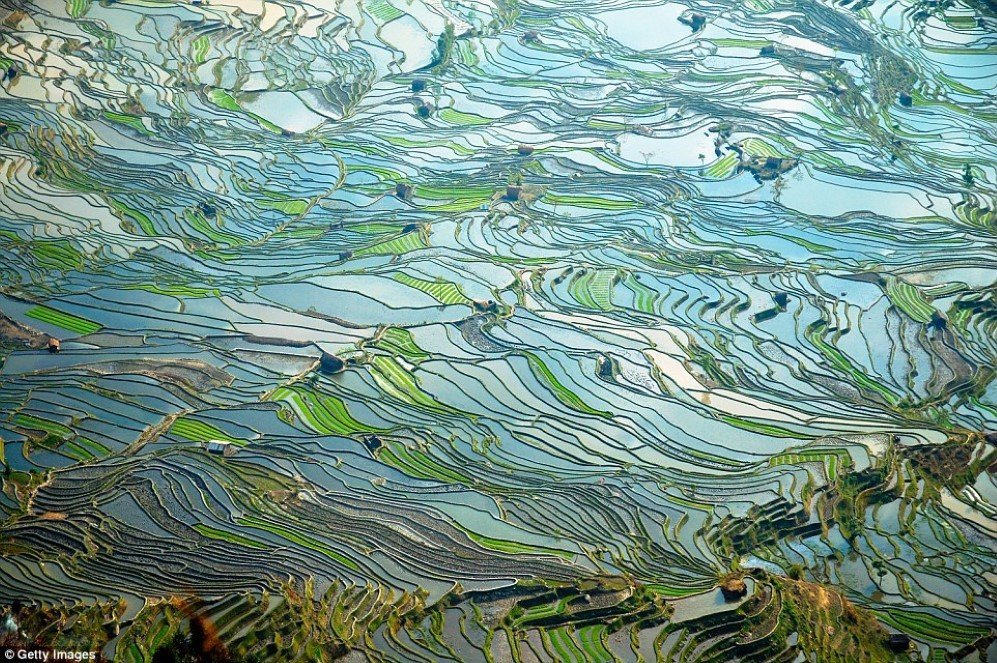 ---
Hemu, a village on Xinjiang's northern border.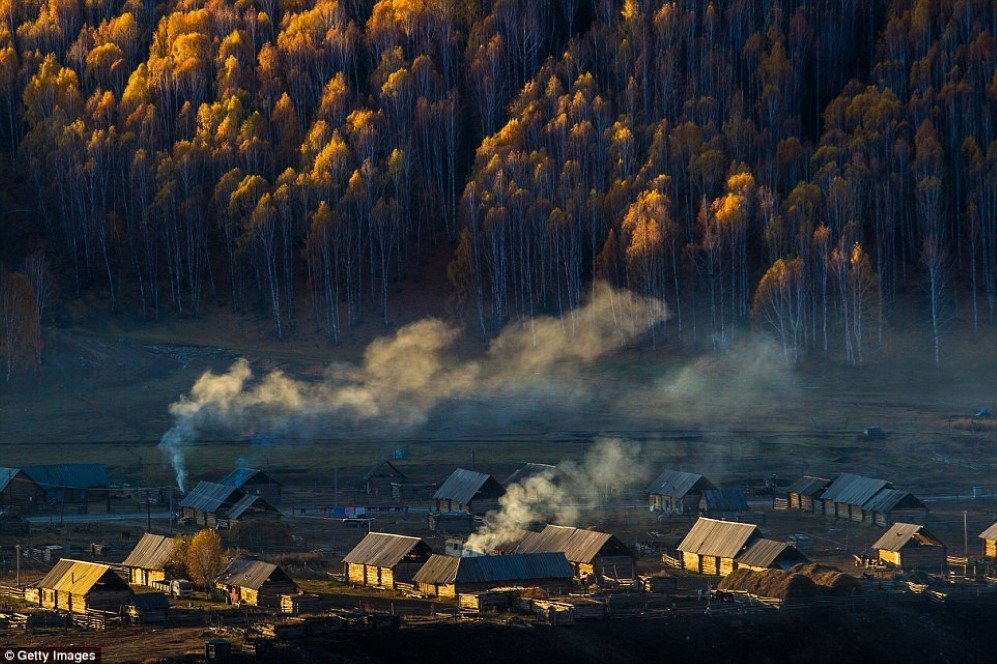 ---
Bamboo raft drifting along Li River in southern China.
---
A flooded Jinsha River at Tiger Leaping Gorge in Diqing Tibetan
---
Altay grassland in Xinjiang Uygur
---
Red peppers being laid out to dry in the desert after harvest near Baicheng county in Xinjiang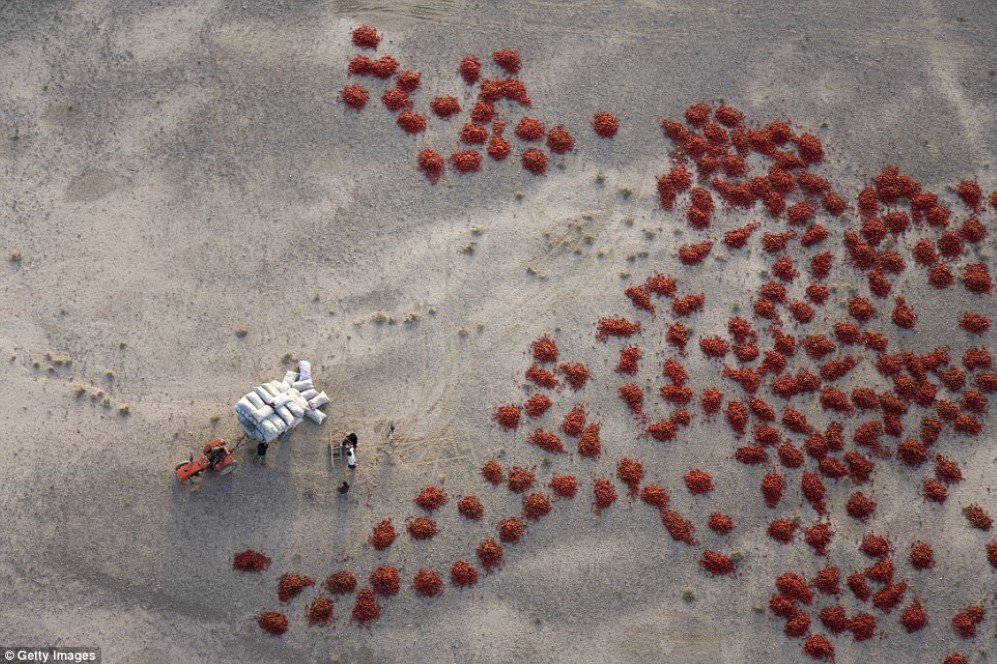 ---
Peakcock Lake  in south west China's Jiuzhaigou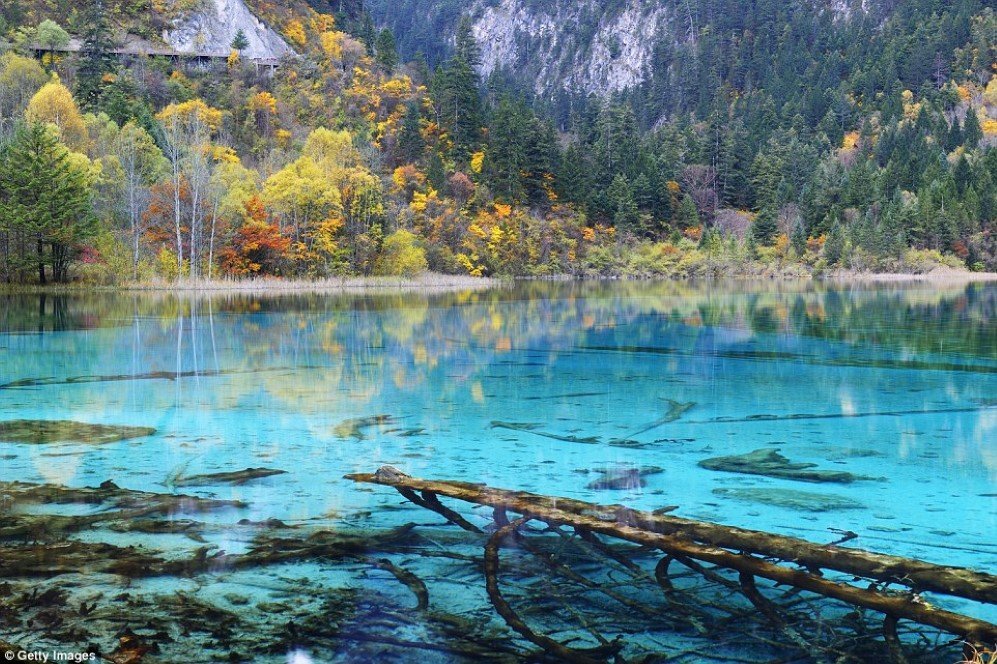 ---
Crescent Lake (Yueyaquan), a crescent moon-shaped lake in an oasis, near Dunhuang
---
Colored mountains at Zhangye Danxia Geopark known as Danxia Landform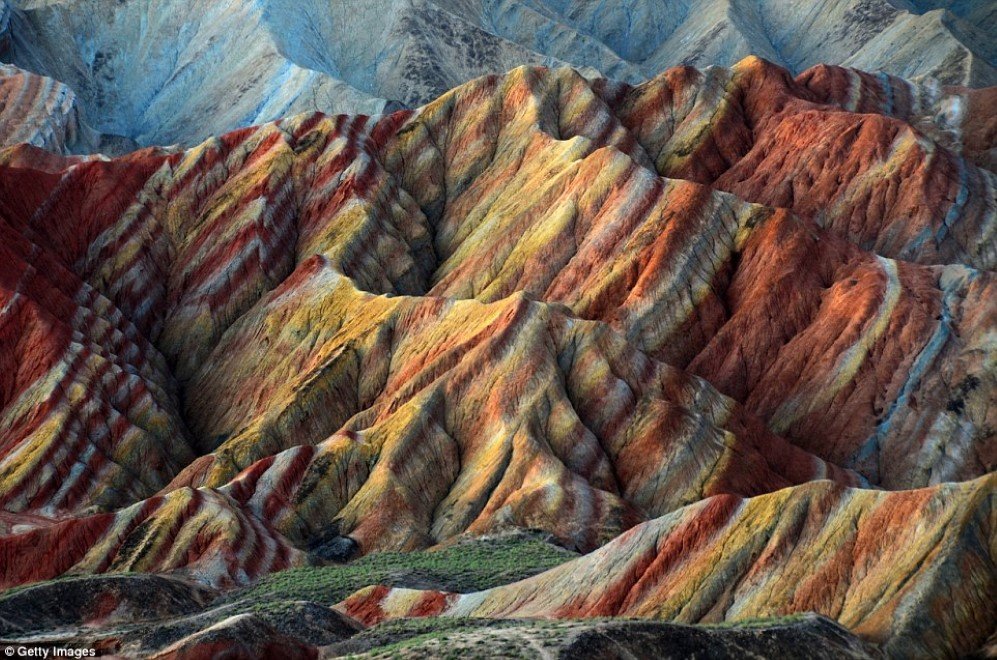 ---
A train steaming through the rural landscape on the Jitong railway.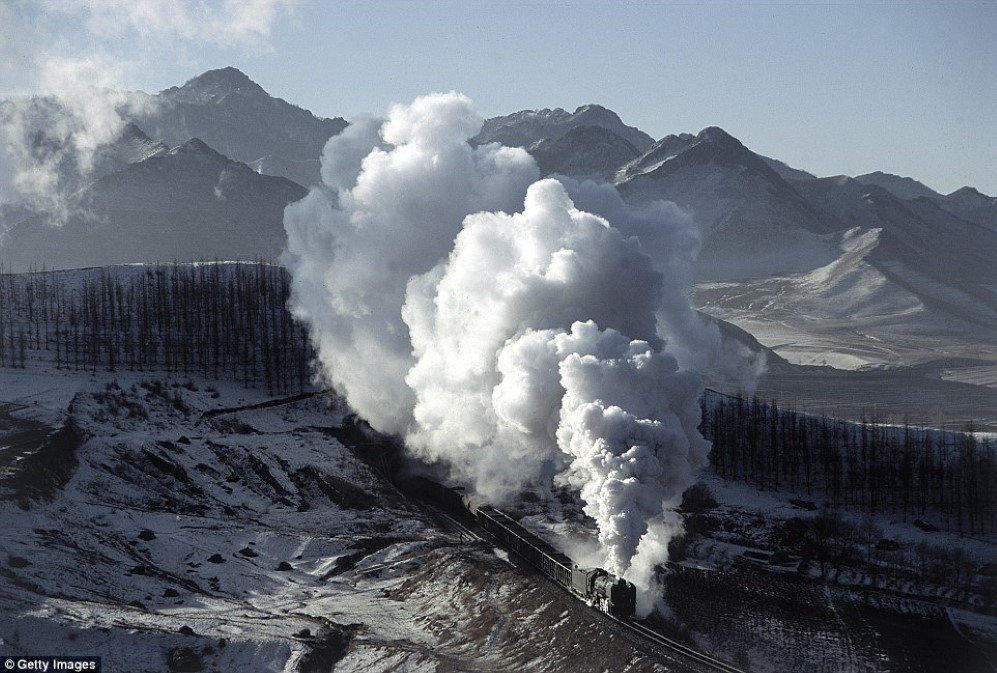 ---
The Pearl Shoal Waterfall in Jiuzhaigou
---
Wintry landscape of the Bashang Grassland in north east of Hebei province
---
Limestone spires in Hubei's Enshi Canyon
---
An old fisherman on his bamboo raft in Li River


---
Woyun Nunnery, one of two temples on the Golden Summit (Jin Ding) of Mount Emei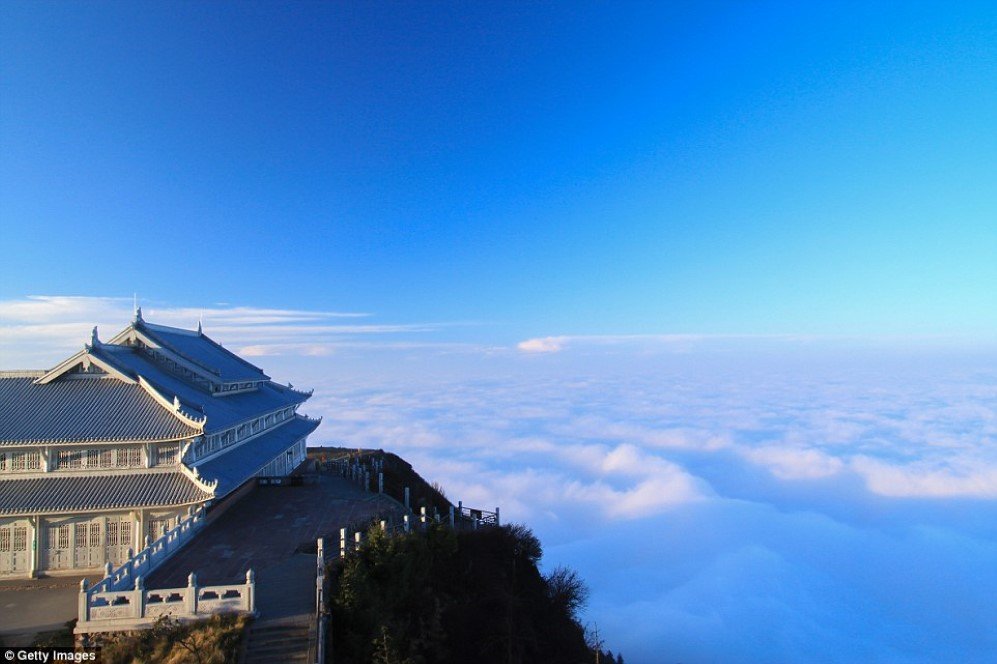 H/T: Daily Mail