Zaha Hadid Architects' Design for Oppo HQ are Four Interlinked Futuristic Towers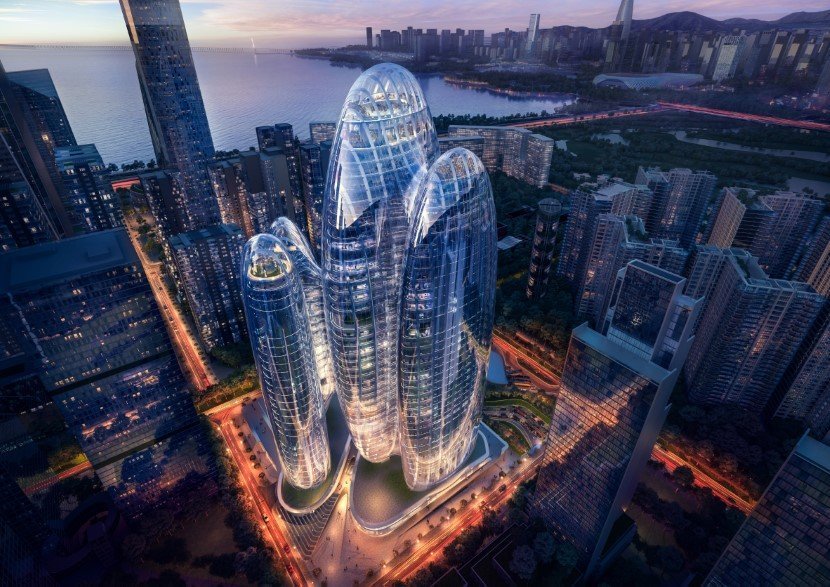 Zaha Hadid Architects
Zaha Hadid Architects were chosen to design the new building for China's leading smartphone company, Oppo. The company was launched in 2008 and over a course of 12 years, they now have 40,000 employees in more than 40 countries. Zaha Hadid Architects won first place in the competition that was between Bjarke Ingels Group (BIG), Skidmore, Owings and Merill (SOM), Rogers Stirk Harbor + Partners and Henning Larsen Architects HK, to design the office building for Oppo. The design supports the company's 'Commitment to connectivity through design' accommodating growth and encouraging creativity.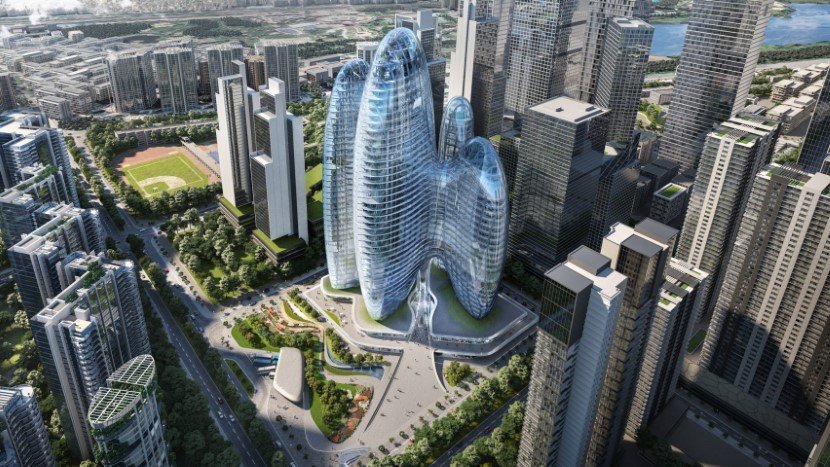 The building design comprises four interconnected towers covering an area of 185,000 square meters and the tallest tower reaching a height of about 200m (656 ft). The design comprises of two towers linked by flexible, open-spaced 20-storey vertical lobby and two external towers that provide vertical circulation. The main purpose of keeping the service core at the exterior is enhancing interactions between employees. In order to foster collaboration between occupants and different departments of the company, there are large atrium spaces that unite them all via visual connectivity.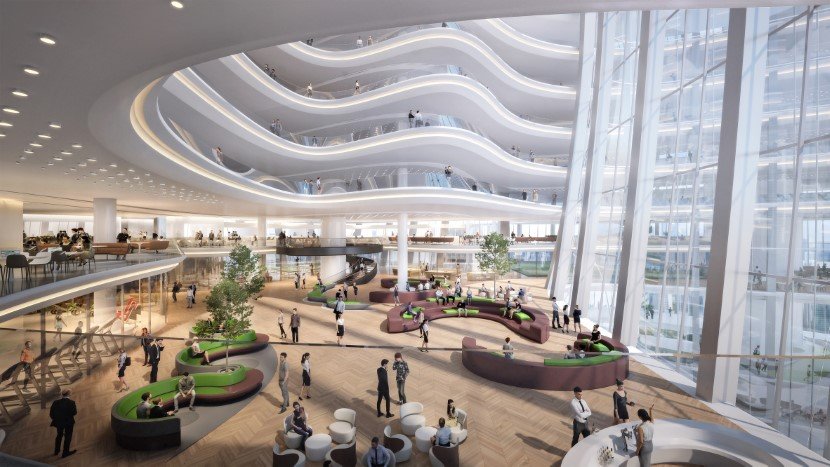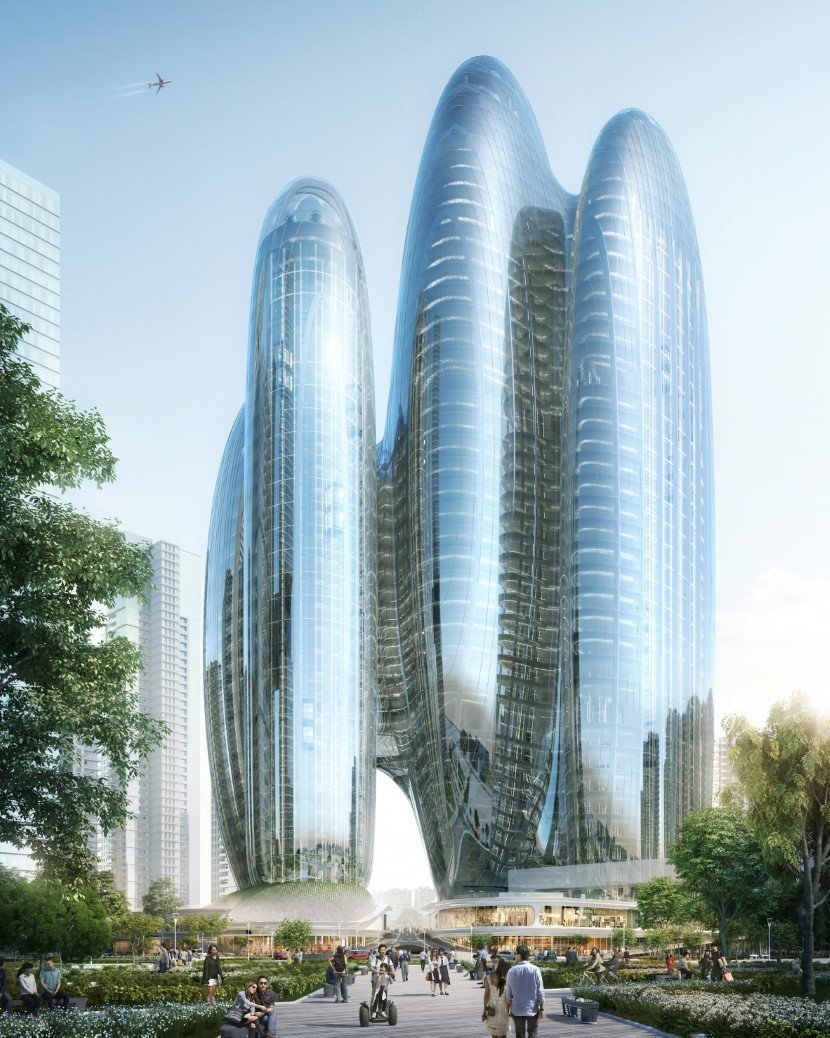 Recommended for you (article continues below)
The building will be comprised of 42 floors and will not just hold offices for the Oppo employees but will host a landscaped plaza, art gallery, stores, and restaurants. On the 10th floor, one would find the leisure and entertainment facilities which will go by the name 'Sky Plaza'. On the rooftop, there will be a 'Sky Lab' which will be made solely for the purpose of a public viewing point. The building will also have a direct link with the Shenzhen's subway network. It is scheduled to be constructed with maximum energy management systems and maximizing the penetrance of natural light into the building giving the people a sense of enlightened mood and a high productivity level.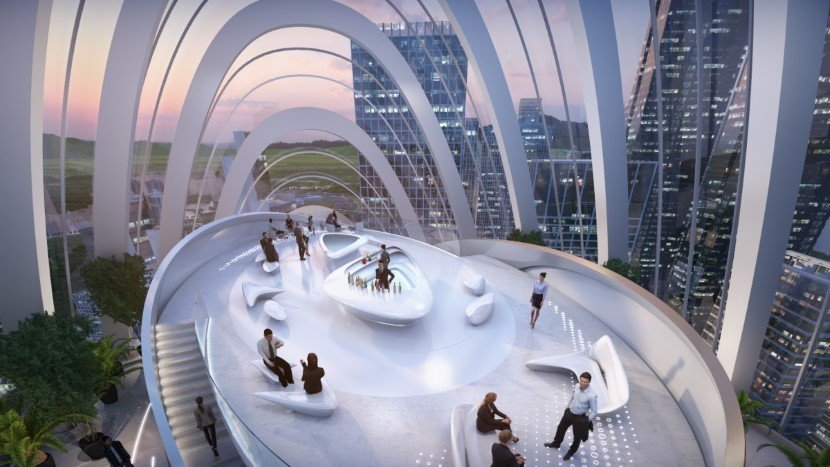 The building is scheduled to break ground by the end of this year and will be completed untill 2025. Zaha Hadid Architects won the LEED gold certifications for the Soho Tower in Beijing and the Generali Tower in Milan and now they aim to win the LEED gold from the US green building council with their 3D building information modeling that led to the enabling of maximum energy saving and management in order to optimize efficiencies.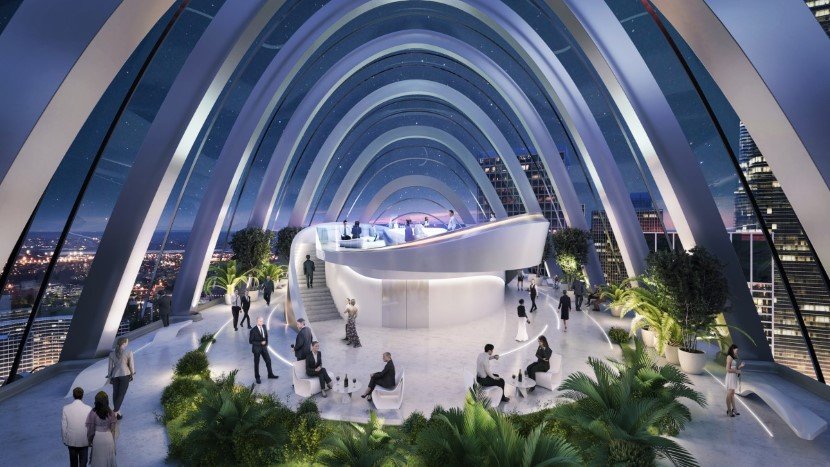 Image Courtesy: Zaha Hadid Architects
Architects: Zaha Hadid Architects
h/t: Design Boom