You don't have to worry about cramped parking slots with Moveo's Suitcase Scooter!

We all know that getting to the destination is not nearly as time consuming as finding a parking space is. While many of us just whine, Moveo Group has gone parking-free by innovating a suitcase scooter which can be folded up in half and carried along with an integrated handle. The 25 kg scooter has in-wheel motors in both of its wheels and can run up to 22 miles at a speed of 28 mph on a single battery charge. The scooter has a lavish leather seat which makes the ride extremely comfortable while the bright golden colour is certain to make it stand out in the traffic jam. The scooter costs £2,000 and is ready to hit the market.
---
Recommended for you (article continues below)
Moveo is an electric scooter that can be folded up into two.
---
The electric scooter can be sped up to 28 mph.
---
It weighs only 25 kg and can be dragged along to anywhere you go.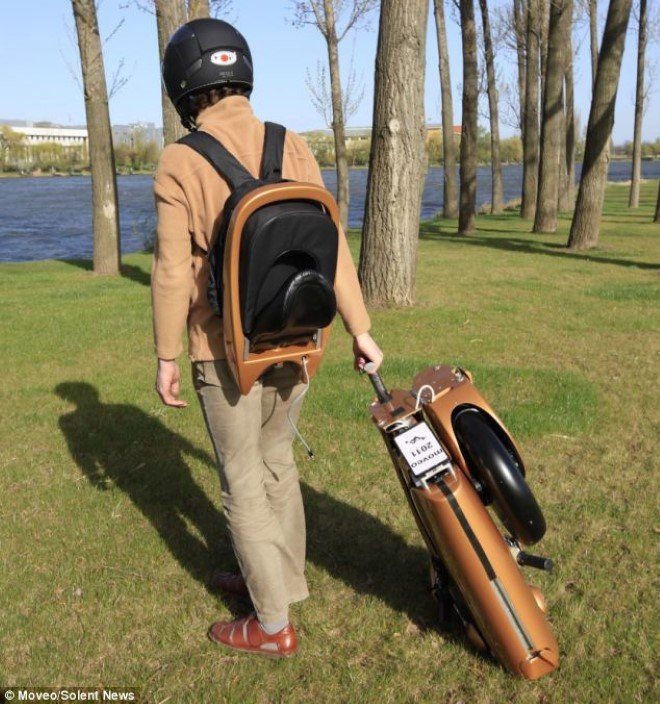 ---
Just one hour of charging can make Moveo cover 22 miles on the road!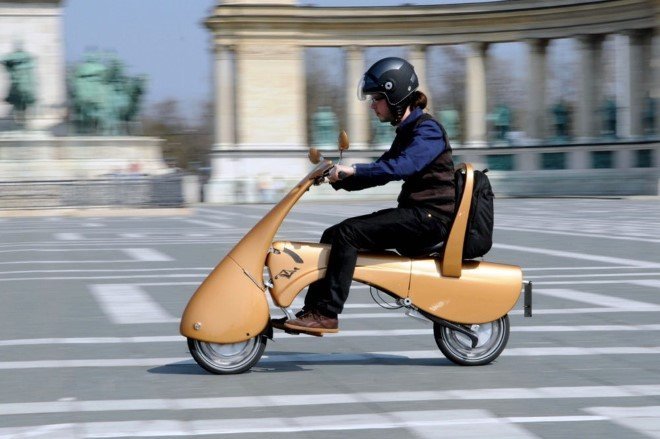 ---
The golden coloured scooter can make you go parking free for only £2,000.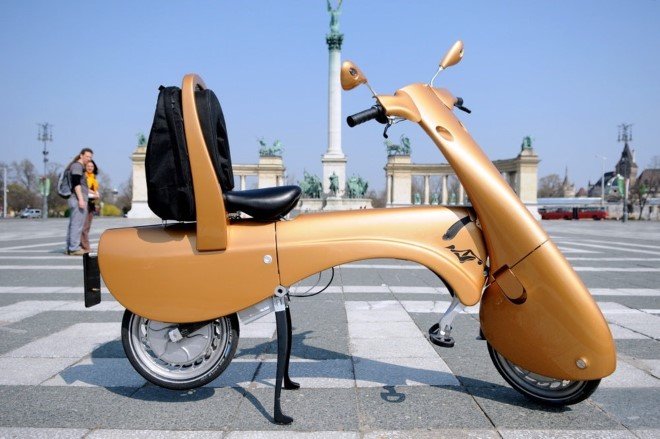 Images by: Moveo
h/t: Daily Mail