You can connect any plastic bottle with Sodapop wireless speaker for amplified bass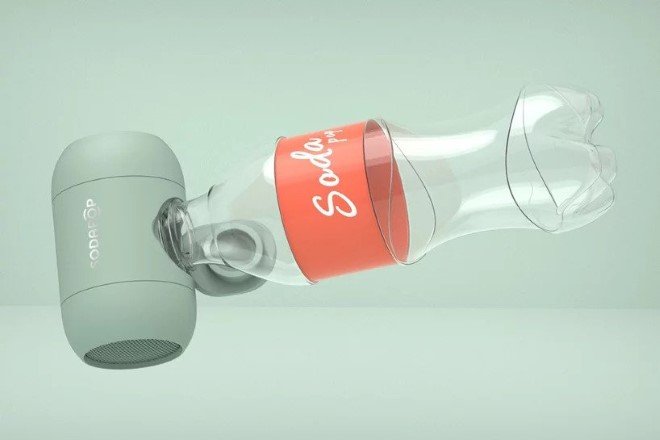 Oslo-based design team at Permafrost invented a portable speaker for dynamic sound and augmented bass. According to the company, many small speakers face struggle with reproducing low frequency bass, which results in a frail sound. To overcome this issue, team permafrost launched a speaker that connects to its personal carrying case or any similar plastic bottle, which helps produce music with greater amplitude, double the bass and superior sound.
RELATED: This wireless speaker is a perfect combination for a tennis and music lover
However, the carrying case does increase the physical volume of the device by three times, which makes us question the portability of the device. Nevertheless, the air inside the bottle helps increase the sound volume by over 10 dB making it sound twice as loud to any regular human, which compensates for the larger size. If you don't want the carrying case provided by Permafrost, you can attach it to just about any other plastic bottle too and the results will be the same!
The device itself features two full range 4-watt speakers that offer clarity of sound without any background noise. For something a little extra, there is also a passive bass membrane located in the middle of the speaker. Furthermore, you can crank up the volume, switch through songs or even answer the phone via the intelligent touch screen. You don't need to worry about its operational time either! The 1600mAh 3.7V rechargeable battery provides up to 30 hours of back-to-back music.
Recommended for you (article continues below)
SEE ALSO: B&O's BeoSound Edge is weird looking speaker that can be rolled to adjust volume
The device is now available for purchase at Kickstarter for £36 with a 30 percent discount off the recommended retail price. If the product launches well, the shipping will take place in October 2018, so go place your order now!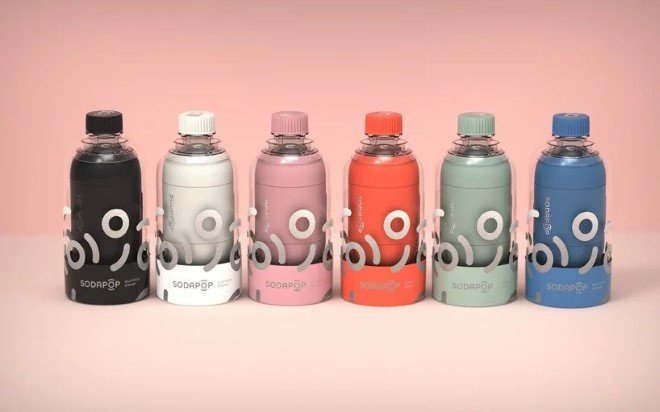 CONTINUE READING: These tiny bluetooth speakers are a nostalgic tribute to the 70's technology
All Images: © Sodapop
h/t: Design Boom