10 Of The World's Magnificent and Mesmerising Caves You'd Ever See
Planet Earth is full of wondrous surprises and natural treasures hidden beneath the ground. The more we explore the more we are left awestruck. Hidden from the eye, caves are formed naturally by the weathering of rock and often extend deep underground. And you won't believe, some caves are large enough to fit an entire 747 with absolute ease.
Normally most of the caves are only open to extreme adventurers equipped with special gears to explore them, who too have to get the permit to visit. However, there are few caves where guided tours are offered to general public and are notable tourist attractions.
Recommended for you (article continues below)
Scroll down to have a look at 10 of the world's magnificent and mesmerising caves you'd ever see.
---
Cave Of Crystals, Mexico
Like many other accidental discoveries, The Cave of Crystals was discovered in the year 2000 by two miners who were excavating a new tunnel for the Industrias Peñoles mining company located in Naica, Mexico. The cave dwells some 300m (1000 ft.) into the ground and some of the largest natural selenite crystals ever found. The cave's largest crystal is thought to be 600,000 years old, measures 12m (39 ft.) in length, 4m (13 ft.) in diameter and weighs about 55 tons. The cave and its crystals are said to be formed because of its proximity to magma, making the temperatures to rise upto 58 °C (136 °F) with 90 to 99 percent humidity. Due to safety and health hazards associated with high temperatures and humidity, the caves are not widely open to public. As, people can only endure approximately ten minutes of exposure at a time.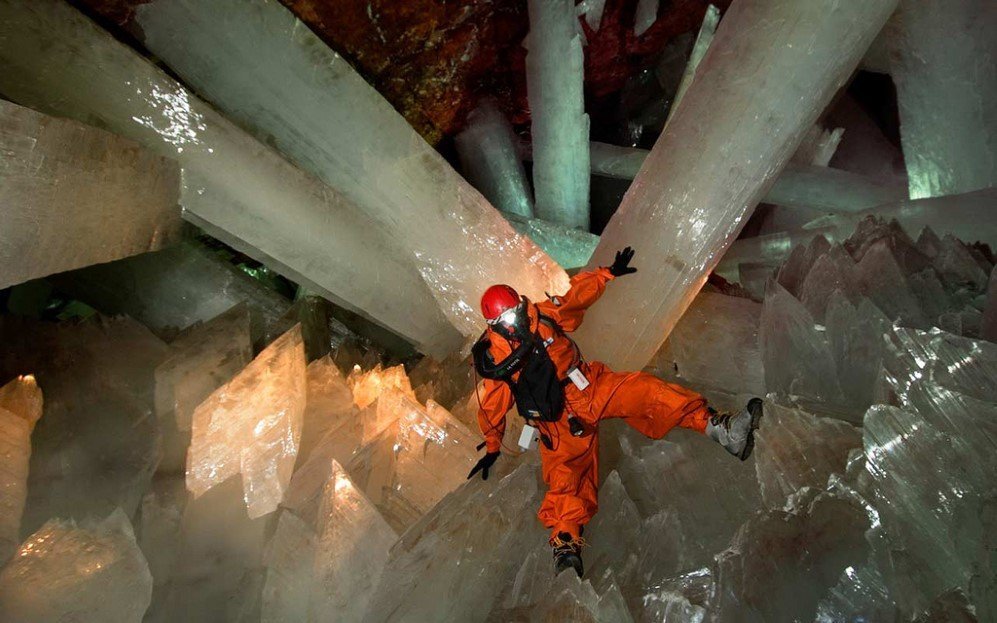 Image: Flickr / Arjuna Zbycho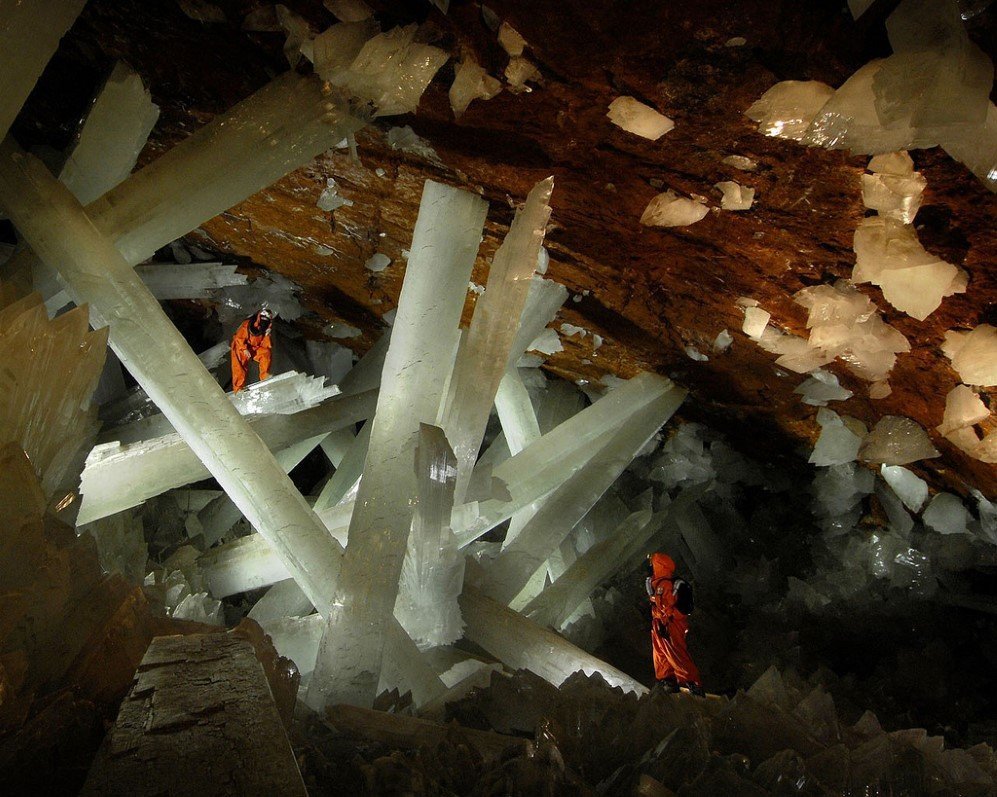 Image: Flickr / Arjuna Zbycho
---
Eisriesenwelt Cave, Austria
Officially discovered in Werfen, Austria in 1879, Eisriesenwelt Cave is estimated to be created nearly 100 million years ago. It is the largest ice cave in the world, spreading more than 42 km and visited by about 200,000 tourists every year. The cave is open from May 1st – October 26th every year and the tours of the cave today cover the equivalent of a 40-story building including 1,400 steps.
Image: Flickr / Imdat Solak
Image: Flickr / Manuel Scheikl
---
Fingal's Cave, Scotland
Known for its natural acoustics, Fingal's Cave is a sea cave located on the uninhabited island of Staffa, Scotland. The cave is lined up with hexagonal basalt columns which looks impressively neat and smooth as if they are handcrafted. The echoes of waves crashing upon the columns produce an eerie effect. The mysterious beauty of the cave with its naturally arched roofs attracted the likes of Queen Victoria, William Wordsworth, Mendelssohn and John Keats to visit.
Image: Flickr / Günther Dylan
Image: Flickr / Alex Hunsley
---
Kungur Ice Cave, Russia
Located in the Perm region of Russia, the Kungur Ice Cave remains frozen even when the outside temperature is 35 °C. The cave is 5,700m long featuring 50 caverns, about 70 lakes and a stunning array of frozen pillars having strange geometrical ice formations. Three tour routes with a total length of 5km offer some one hundred thousand tourists each year a chance to experience the beauty of Kungur Ice Cave that looks like a jewellery box with its walls and ceilings covered with thick layers of ice crystals.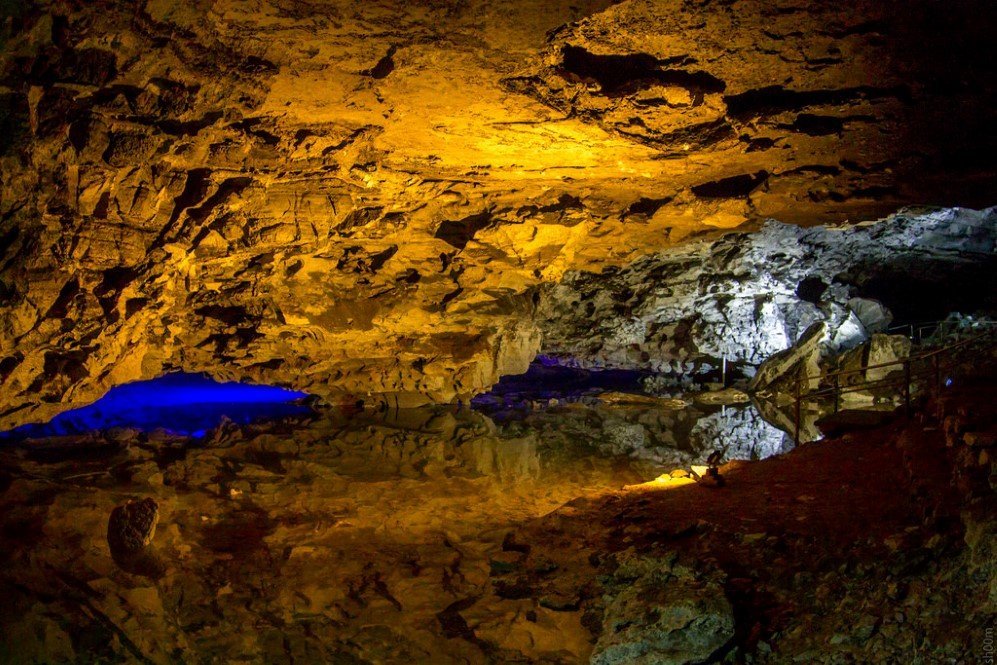 Image: Flickr / Nikola Jirkov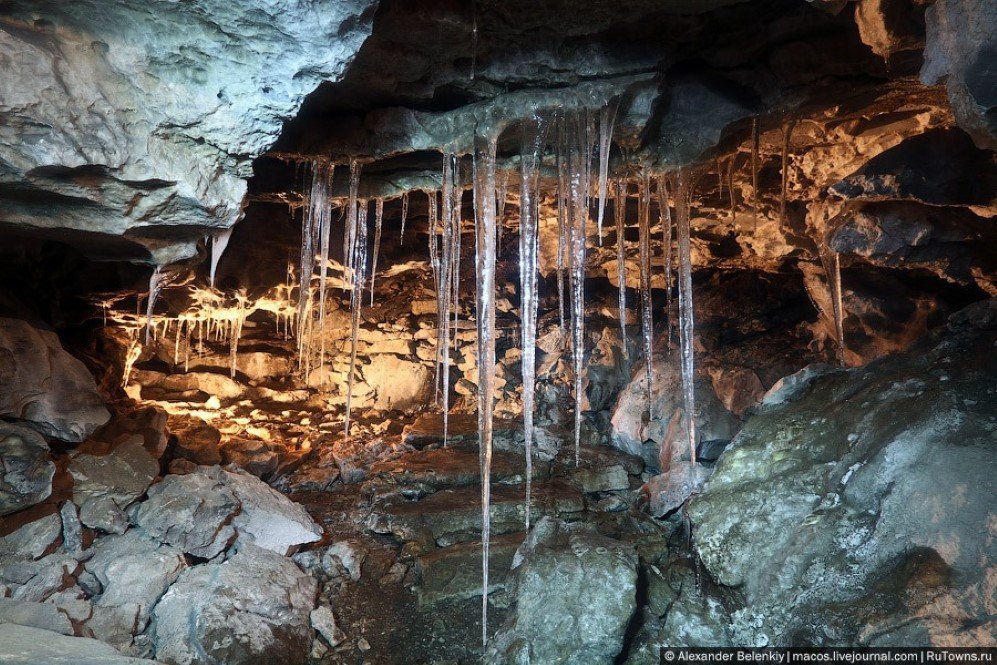 Image: Alexander Belenky
---
Kverkfjöll Glacier Cave, Iceland
The glacier caves here are possibly the most famous and most beautiful in the world formed by a volcanic hot water spring beneath glacier. Guided walks are available during the summers for the tourists who wish to explore.
Image: Flickr / Örvar Atli Þorgeirsson
Image: Flickr / Örvar Atli Þorgeirsson
Image: © H.Q. Roosevelt
---
Mammoth Cave, Kentucky, America
Mammoth Cave is known as the world's longest cave system with 400 miles of pathways explored and surveyed. It is located in central Kentucky and is a part of U.S. National Park. It became a UNESCO World Heritage Site October 27, 1981. Variety of tours have been designed for the visitors of all ages seeking thrill and adventure.
Image: Wikimedia Commons
Image: Flickr /  Corey Seeman
---
Marble Caves, Chile
Marble Caves consists of numerous water-filled caverns located in the middle of Chile's General Carrera Lake he second largest freshwater lake in South America. It is considered the most beautiful systems with majestic arches and turquoise walls. These artistic caverns have been formed by water waves' continual pounding on the marble over thousands of years, causing the marble to wash away, leaving behind the current shape of marble caves. This site is only accessible through boats and a 30 minute tour is designed for the tourists eager to behold the beauty of these outstanding caverns.
Image: Flickr / Kelly White
Image: Linde Waidehofer
---
Reed Flute Cave, China
The natural limestone cave illuminated by multi-coloured lighting is China's landmark tourist attraction which is situated in Guilin city. Named for its green reeds that can actually be made into melodious flutes, it's been Guilin's most interesting attractions for over 1200 years.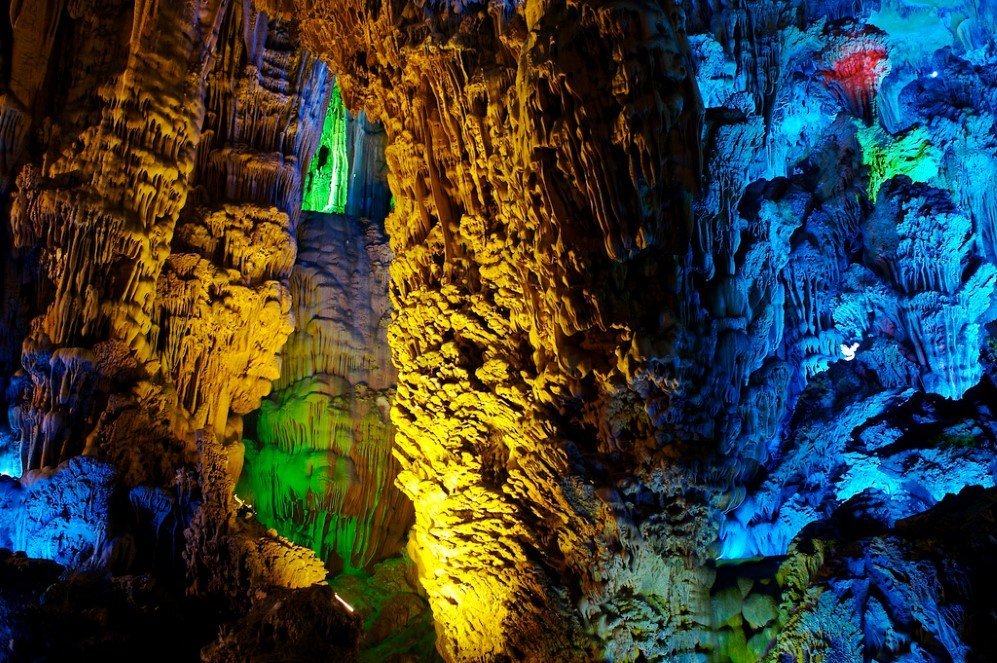 Image: Flickr / Proggie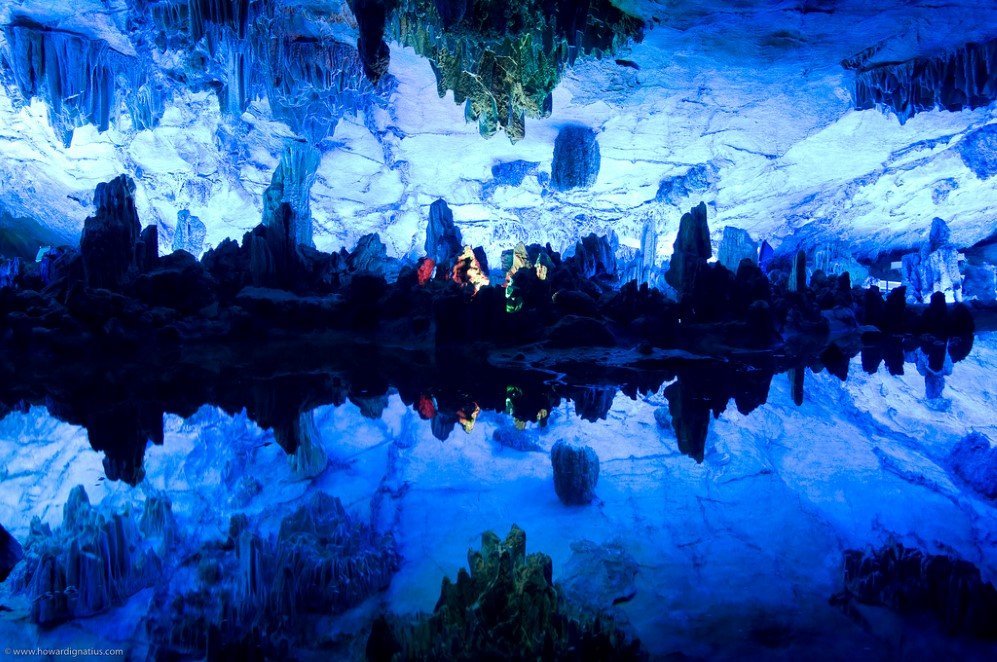 Image: Flickr / Howard Ignatius
---
Son Doong Cave, Vietnam
At more than 200m high, 150m wide and 5km long, the Son Doong Cave is the world's largest cave located near the Laos-Vietnam border. Son Doong Cave, which means "Mountain River Cave", has a large subterranean river running through it.
Image: John Spies/Barcroft Media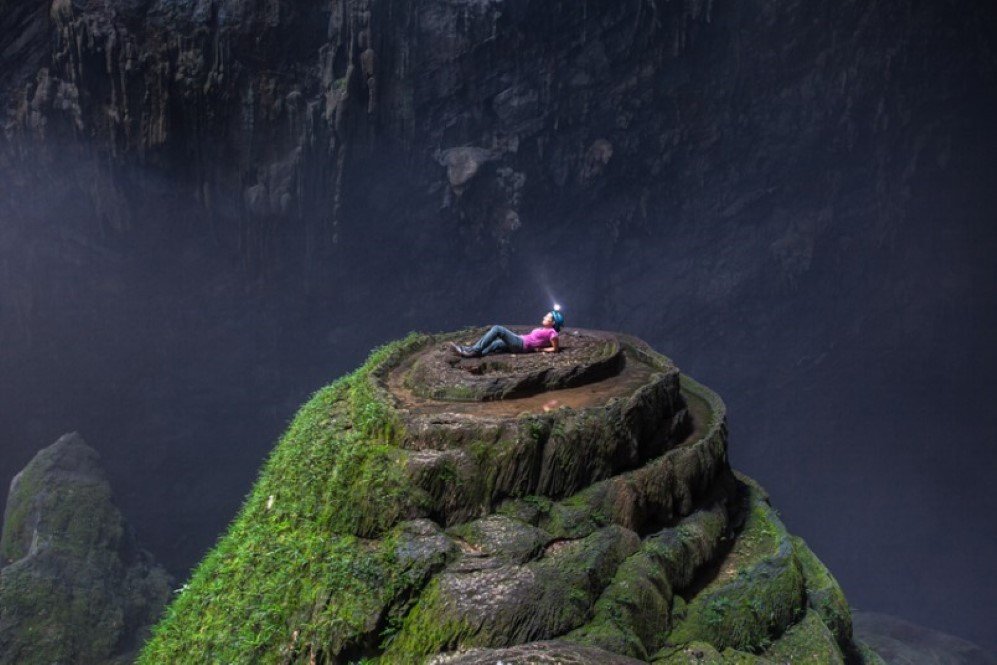 Image: John Spies/Barcroft Media
---
Waitomo Glowworm Caves, New Zealand
Located in Waitomo, New Zealand, the Glowworm caves are known for the tiny creatures which radiate their luminescent light to create a glowing effect. These glow-worms are of the size of a mosquito. Enjoy a boat ride through Waitomo River and this magical glowing underground wonderland will leave you spellbound.
Image: Flickr / Opticoverload
Image: Flickr / Artjom