World's Largest Truck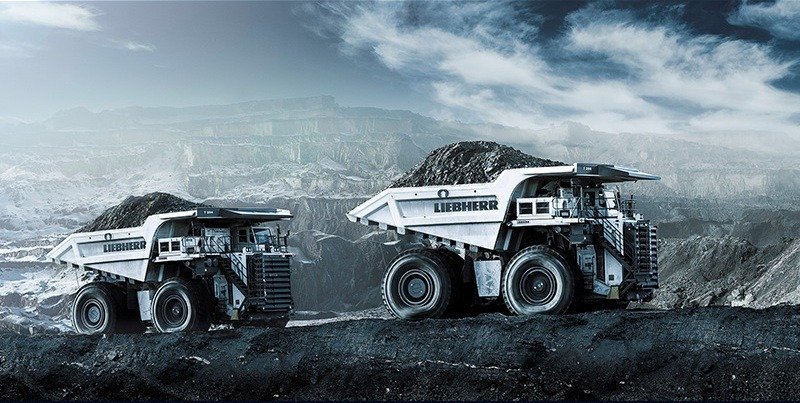 Do you know that, the WESTECH Flow Control Body, designed and manufactured in Wyoming, USA is the largest mining truck body by volume. Specially made for the Liebherr T-282 C truck, thus making it the largest haul truck with the highest payload capacity. These monster trucks are specially engineered for use in high production mining and heavy-duty construction environments. The T-282 C was measured on 14th June, 2011 at North Antelope Rochelle Mine in Wyoming carrying 470.4 m³ (16,612 ft³) of coal. That's about the same capacity as 5875 bathtubs or 600 pickup truckloads. Now that's huge rather humongous could define it better. To move such a great load the T-282 C has a 20 cylinder engine and a 5,350 liter (1,171-gal) fuel tank. It costs around 5 million USD (£ 3.2 million).
Now the interesting thing is that, the driver needs to climb 21 steps to get to his cabin and sits 6m (19ft 8in) off the ground. The total height of the truck is 9.3m (30ft 6in) and out of which the wheels alone are 3.6m (11ft 10in) high. The engine weighs 10,480 kg (23,104 lb) and generates a top speed of 64km/h (39.7 mi/h).
Recommended for you (article continues below)
SEE ALSO: Mauna Kea – The Home to Largest Concentration of Observatories
YOU MAY ALSO LIKE: World's Largest Heavy Lift Helicopter Ever