World's Fastest Trains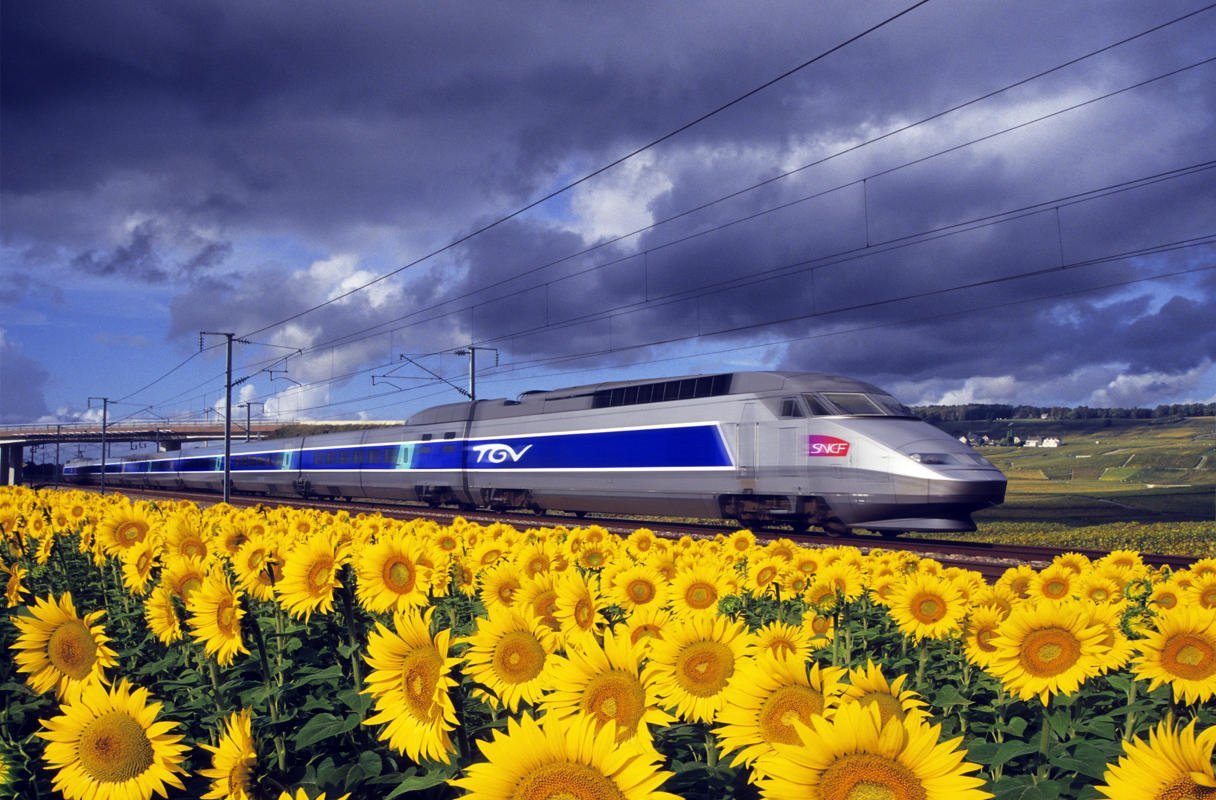 High-speed rails have improved the travel experience in a growing number of countries. With the passage of time science and technology revolutionized the entire railway systems from steam locomotives to high-tech bullet trains. Today, railway is considered to be an important mean for mass transportation.
Recommended for you (article continues below)
Let's take a look at some of the World's high speed trains.
---
10. THSR 700T, Taiwan
Operating Speed: 186 mph
Record Speed: 196 mph
Launch Date: 2007
The aerodynamic trains of Taiwan High Speed Rail operates between the capital, Taipei, and the industrial city of Kaohsiung, covering a distance of 345km in around 90-100 minutes.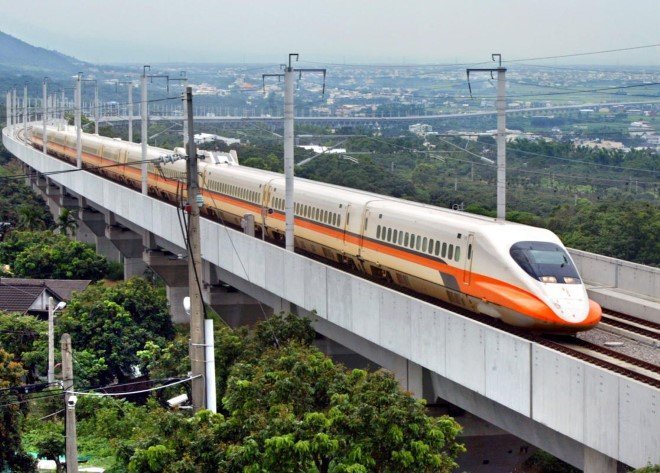 Photo: maginechina/Corbis
---
9. Eurostar Class 373, Britain, France and Belgium
Operating Speed: 186 mph
Record Speed: 208 mph
Launch Date: 1993
Operating between three beautiful train stations; London's St. Pancras Station, the Gare du Nord in Paris, and South Station in Brussels, Eurostar Class 373 completes the entire journey in2 hours and 16 minutes.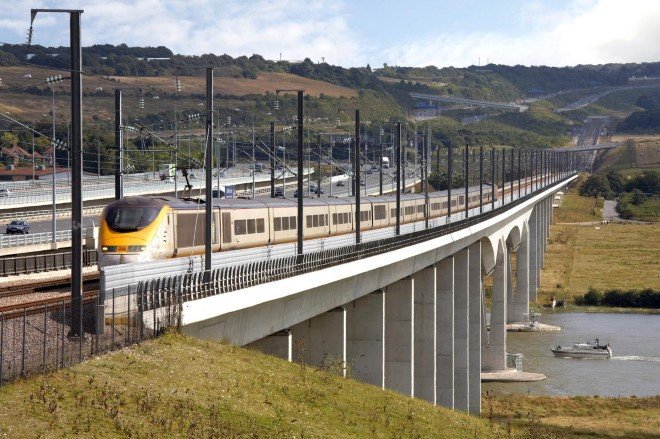 Photo: Granville Davies/LOOP IMAGES/Loop Images/Corbis
---
8. ETR 500 Frecciarossa (Red Arrow) and ETR 575 AGV, Italy
Operating Speed: 186 mph
Record Speed: 211 mph (Red Arrow), 224 mph (AGV)
Launch Date: 2008 (Red Arrow), 2012 (AGV)
Italy offers two high speed rail services; The Red Arrow (public) and Automotrice à Grande Vitesse AVG (private) operating on the same tracks.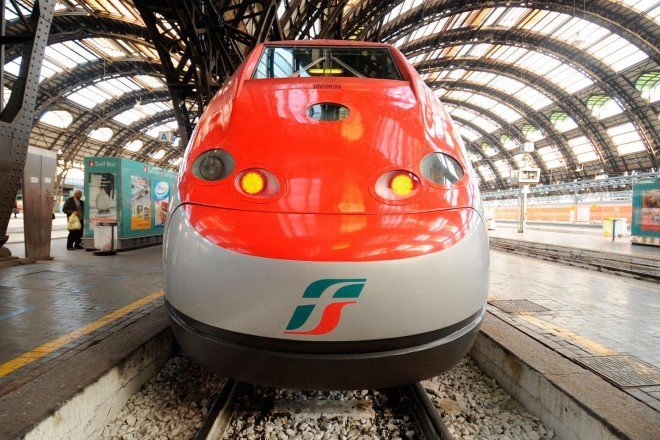 Photo: MARKA / Alamy
---
7. Sancheon (KTX2), South Korea
Operating Speed: 190 mph
Record Speed: 217 mph
Launch Date: 2010
Manufactured by Hyundai, the trains take nearly seven minutes to accelerate from zero to 190 miles per hour but need just 1.2 minutes to come to a complete stop. Operating between Seoul and the southern port cities of Busan and Mokpo, KTX2 makes a trip in less than three hours.
Photo: Prisma Bildagentur AG / Alamy
---
6. AVE Series 103, Spain
Operating Speed: 193 mph
Record Speed: 250 mph
Launch Date: 2006
Over the past two decades, Spain has transformed its rail service from one of Western Europe's slowest and least efficient into the continent's largest high-speed network, spanning 1,900 miles and nearly every major Spanish city.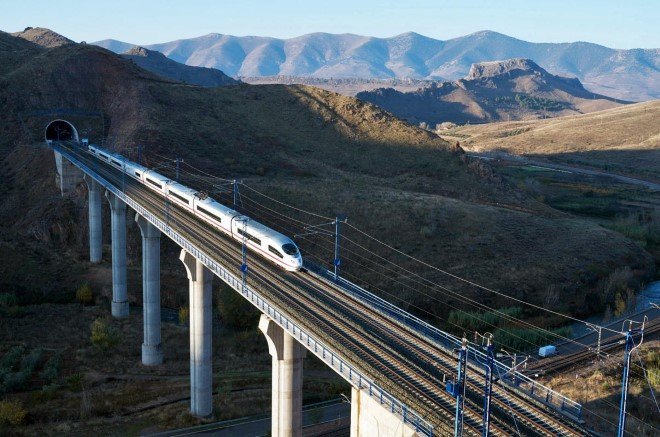 Photo: Pedro Antonio Salaverría Calahorra / Alamy
---
5. TGV POS, France
Operating Speed: 199 mph
Record Speed: 357 mph
Launch Date: 2008
France introduced its revolutionary Train à Grande Vitesse (TGV) in 1981.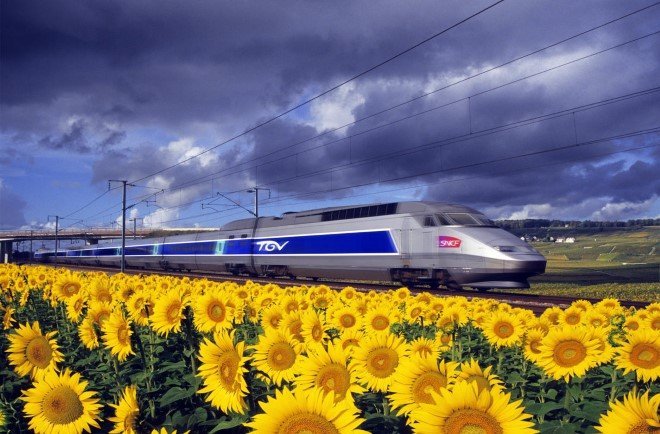 Photo: G. Bowater/Corbis
---
4. Shinkansen E5, Japan
Operating Speed: 199 mph
Record Speed: 223 mph
Launch Date: 2011
Nicknamed as  Duck-Billed Platypus  Shinkansen E5 is Japan's fastest train. This train operates between a 419 miles route between Tokyo and Aomori.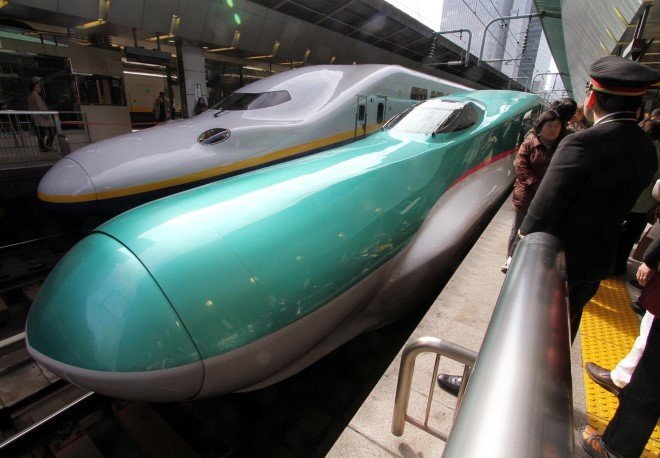 Photo: Haruyoshi Yamaguchi/Corbis
---
3. ICE 3, Germany
Operating Speed: 199 mph
Record Speed: 229 mph
Launch Date: 2000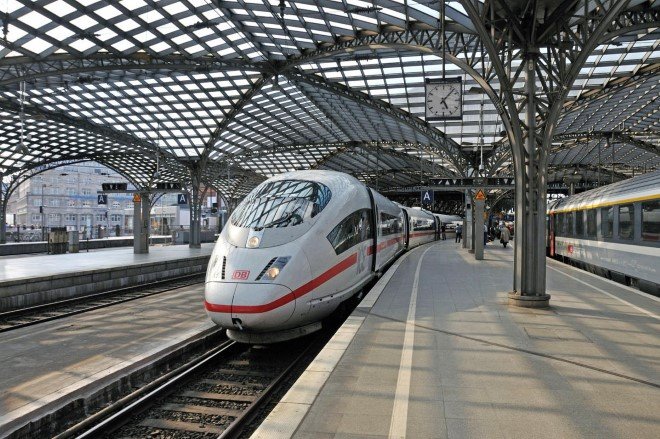 Photo: imagebroker / Alamy
---
2. CRH380, China
Operating Speed: 217 mph
Record Speed: 303 mph
Launch Date: 2010
From a starting point of zero, China has accelerated to develop the world's largest and busiest high-speed rail network in less than a decade. Its 5,800 miles of rapid trains now carry nearly half a billion passengers per year.
Photo: Xinhua Press/Corbis
---
1. Shanghai Maglev Train, China
Operating Speed: 268 mph
Record Speed: 311 mph
Launch Date: 2003
The SMT's top operating speed of 268 mph makes it faster than any NASCAR, Indy, or Formula One race car.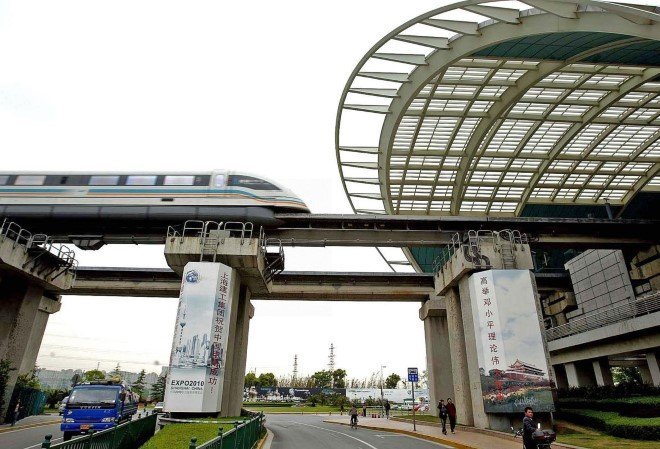 Photo: Chen Fei/Xinhua Press/Corbis
SEE ALSO: World's Largest Truck
YOU MAY ALSO LIKE: World's Largest Heavy Lift Helicopter