Who needs a snowmobile when you can drive Nissan Altima-te AWD Sedan
Nissan has earned a respectable name in the auto manufacturing industry. In the Montreal Auto Show, Nissan has hit the show with its wild, snow-eater sedan. This project created a buzz with its slogan "the ultimate expression of all-wheel-drive." The vehicle is named as Altima-te the AWD that is a quite fascinating and exciting combination of wild and mild. The enormous wide arcs give it sturdy and robust looks.

Before this invention, there are a lot of tracked vehicles for snow driving like Pathfinder 4WD or Rogue by Nissan earlier. But this time Nissan has done something fascinating with sedan Altima. The muscular sedan comes with standard AWD in the Canadian market. The visuals of the vehicle presented by the company are quite exciting and interesting. Nissan has used track system of American Track Truck in its Sedan Altima-te AWD. They are 380mm or 15-inches in width with a height of 750mm or 30-inches on each corner.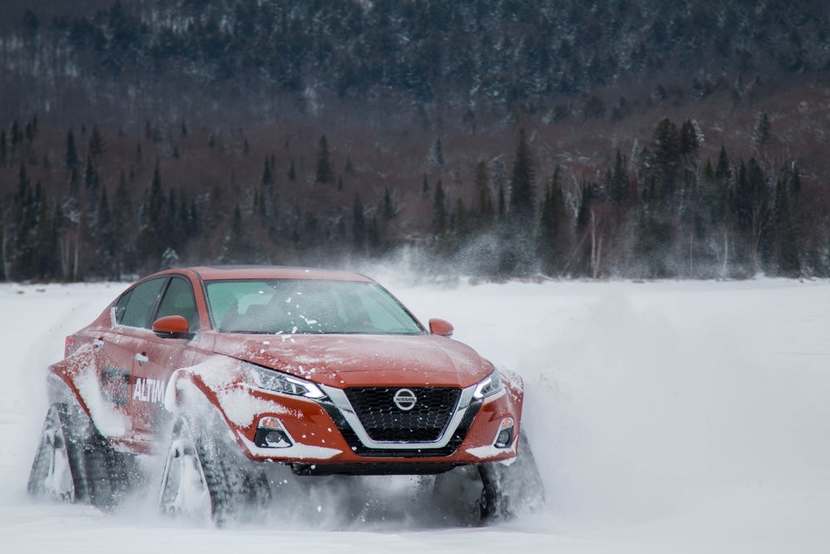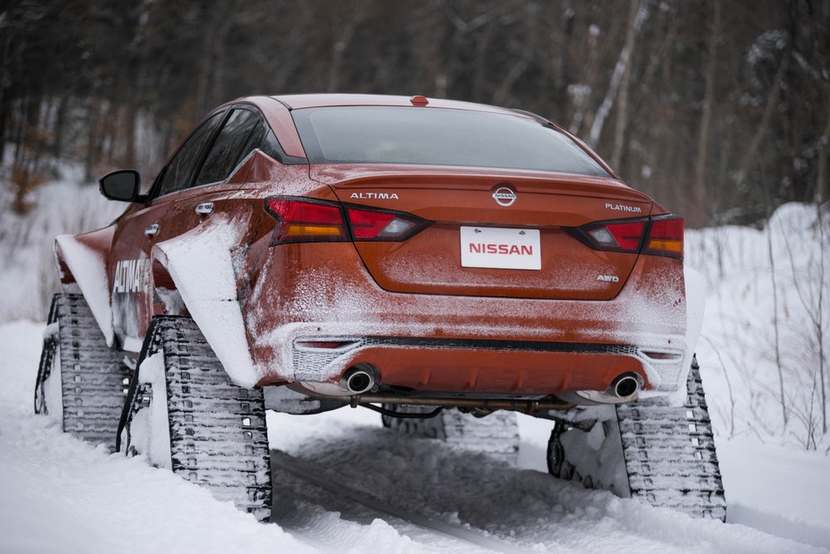 Fixing the huge tracks inside a sedan is not a usual work done by companies, but Nissan has made it, and it results in 180 mm or 7-inch flares on the wheel arches. This gives a deadly cool look from the right angle of the sedan. The additional width at the bottom level provides this cool sedan a wide and bellicose stance. The sides of the sedan Altima-te AWD are a little bit chubby but the broad and aggressive stance of the vehicle balance all the things.
Recommended for you (article continues below)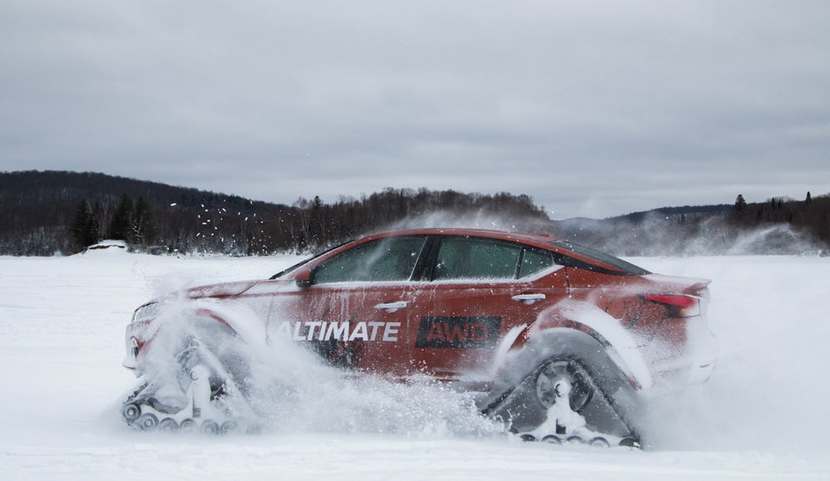 The snow eater is 80mm or 3inches taller than the typical car. The load-bearing chassis are dropped by 30mm or 1.2-inches. The suspension components of the AWD are raised by 50mm or 2-inches. The price of this AWD sedan is yet to be set, but there are chances that Nissan would exhibit this vehicle in other auto shows around the world.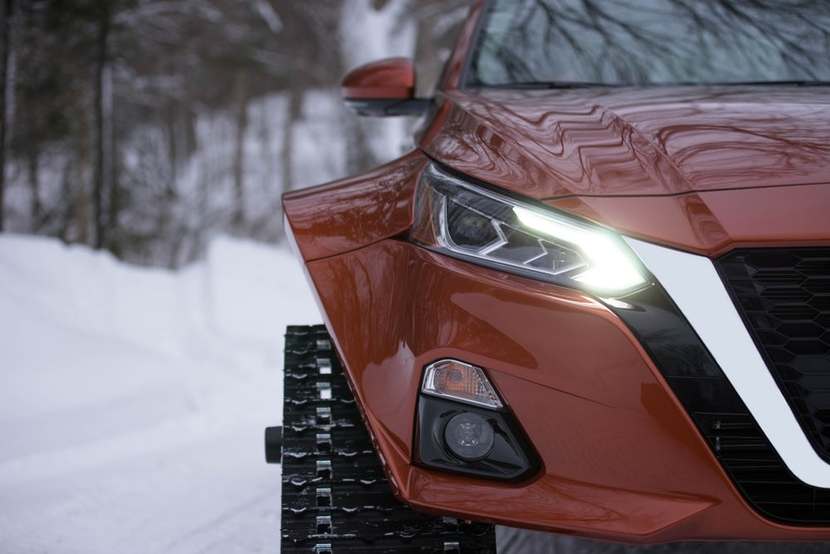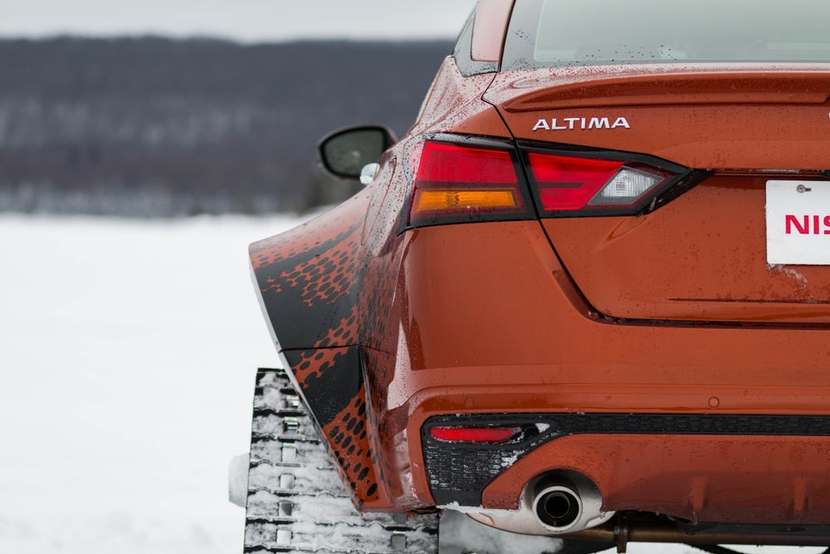 All Images: Courtesy of Nissan