This wedged wooden home assembled in two days can endure extreme weather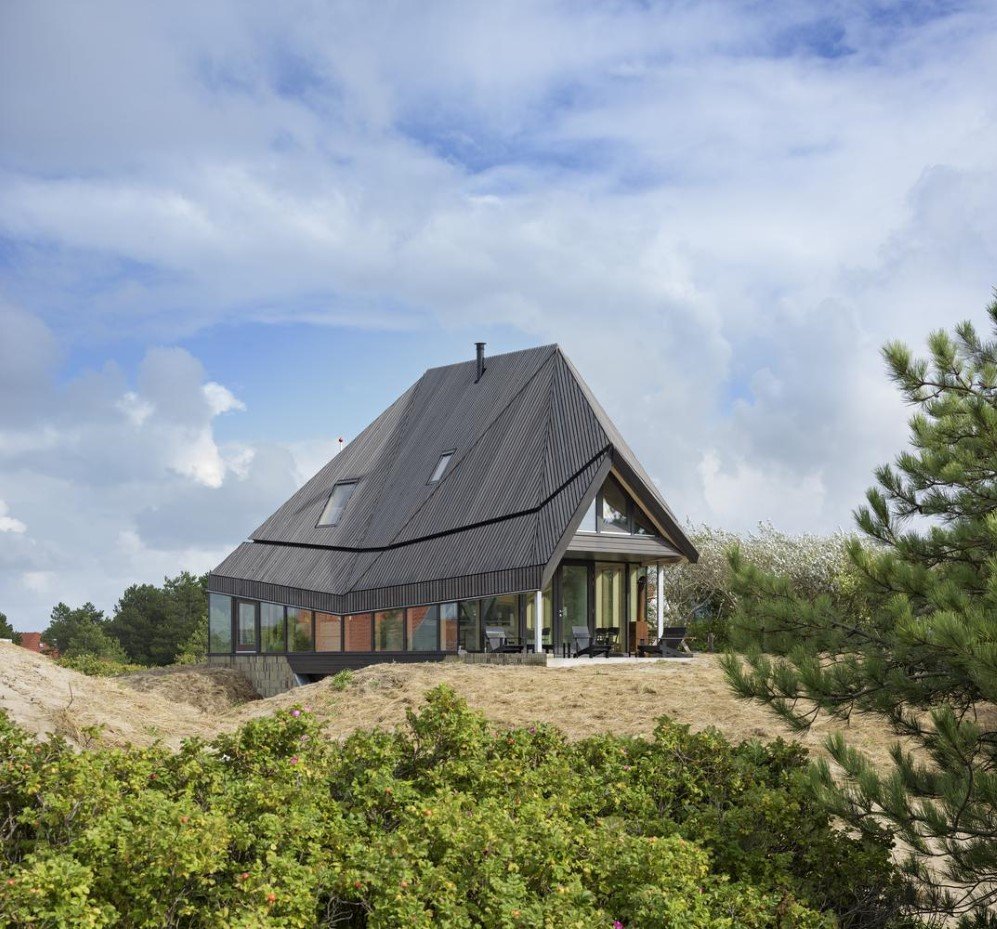 Hidden away in the far-off Dutch island of Vieland, this asymmetrical prefabricated wooden house is a perfect example of elegance in the dull dune landscape.
Designed by Borren Staalenhoef Architecten BV bna, the abode rises to three stories, finished off with a pitched black roof. Thanks to prefabrication, the company was able to set up the house in merely two days. The smart construction techniques applied allow it to withstand extreme temperature and weather changes.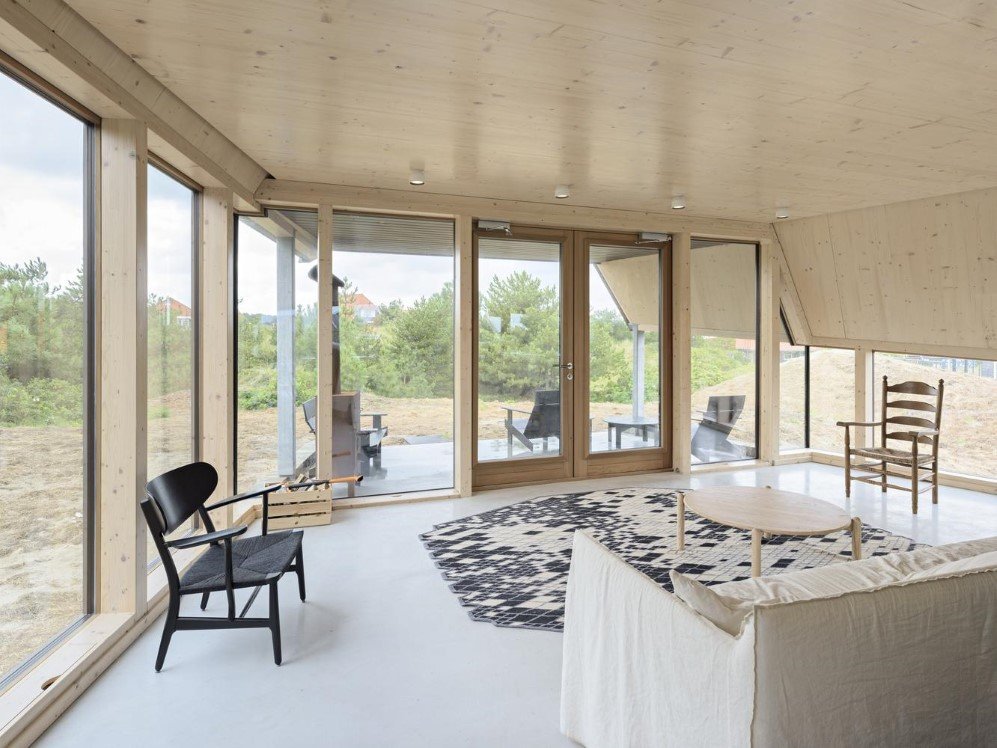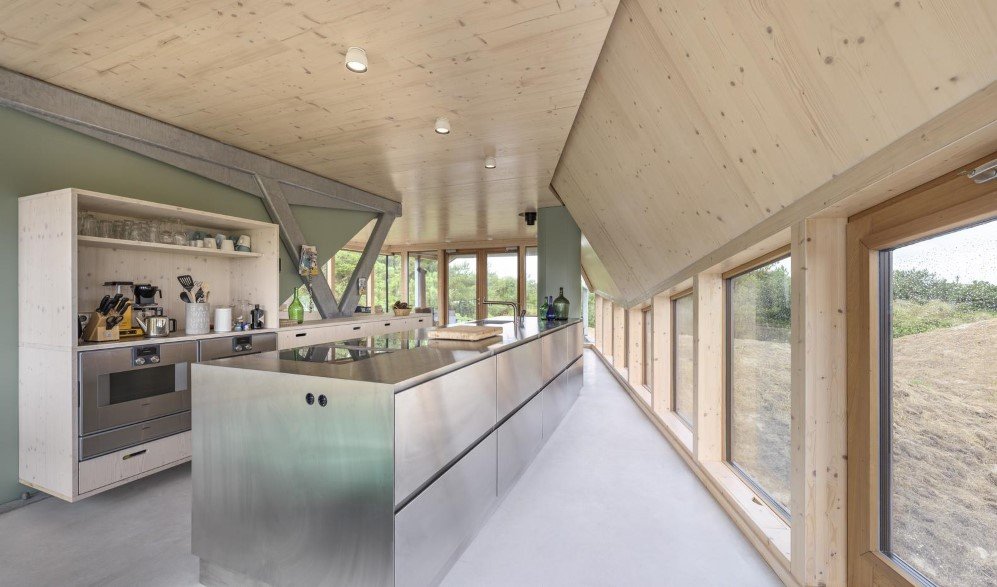 However, given the rough landscape, it was a challenge for the architects to build this house so smoothly. Not only that, there were some legal trials to cover since it was illegal to construct in the area even though 200 holiday houses were built between 1930 and 1970. However, in order to protect the environment of the area, a ban was put into place for any further construction. To respect the law, the architects tore down one structure in order to put up a new one within the same parameters of the old one.
RELATED: This modern wedged house rests on a high inland dune in Australia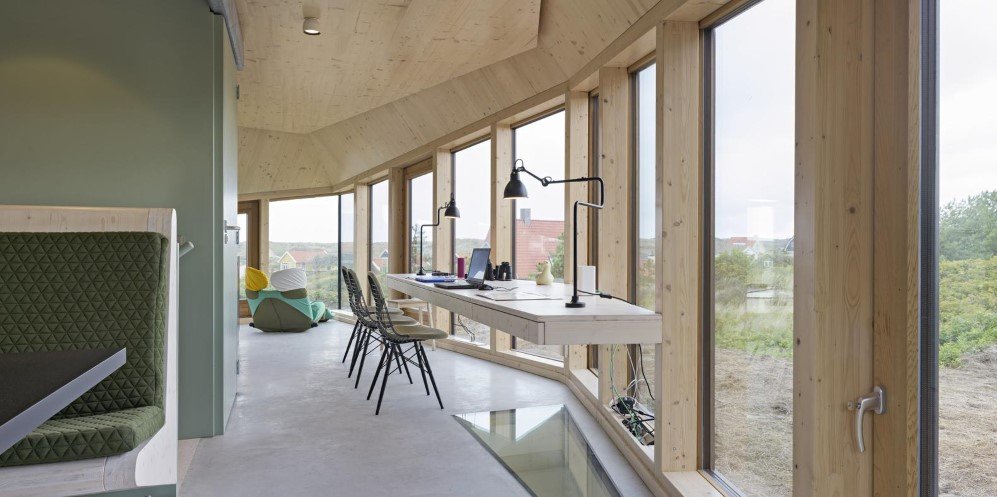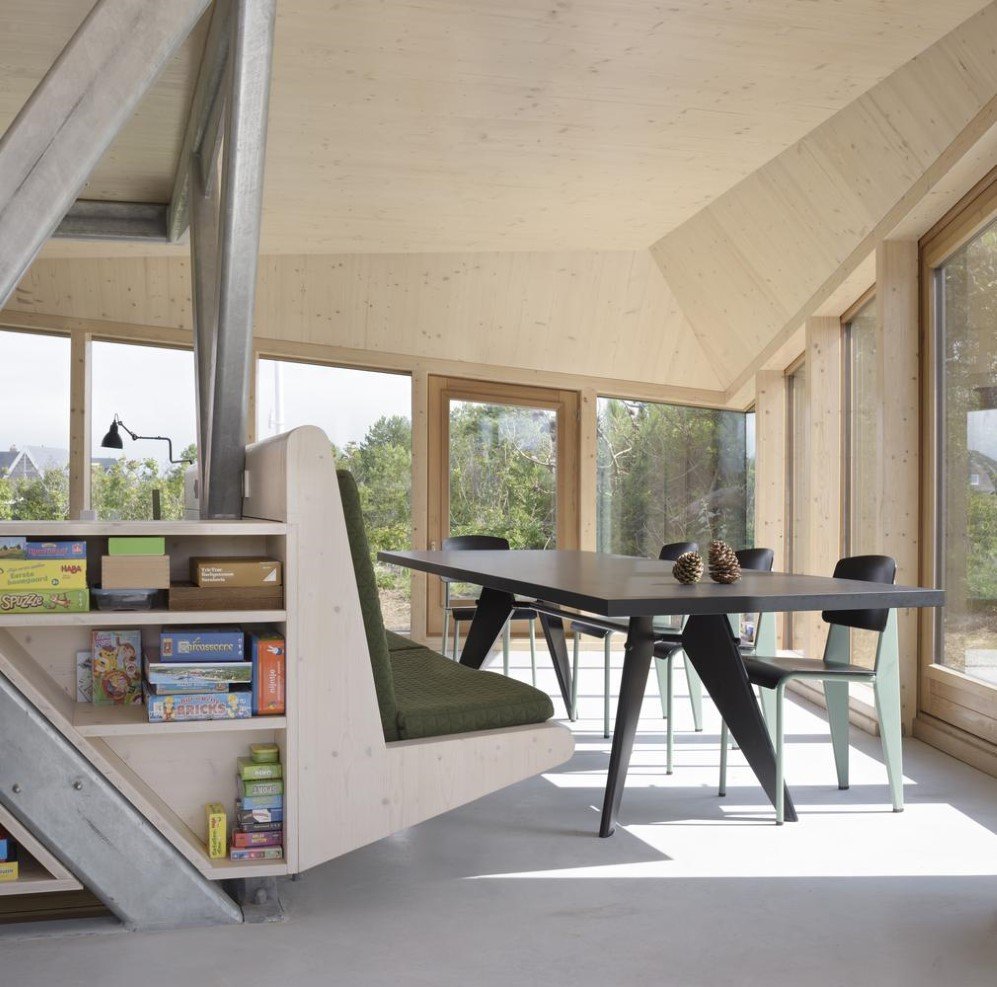 Furthermore, to reduce any further damage to the environment of the pristine place, major components of the house were built at a different location and once all the pieces reached the dune landscape, they were put together like pieces of a puzzle.
Recommended for you (article continues below)
The three-story abode consists of a living area on the first floor surrounded by glazed floor-to-ceiling walls allowing views of nature while sitting at the comfort of home, bedrooms on the top floor leading up to an attic and a lower level hidden beneath the dunes and invisible to the people outside.
SEE ALSO: The plush wooden UFO house spins 360 degrees with just a push of a button
Located adjacent to a dune pan and with the forest on the south side, the house provides an ideal view for its owners as a summer home. However, the biggest sight is the home itself with its most prominent component being a roof, which according to the architects resembles to 'The Ward Tent'.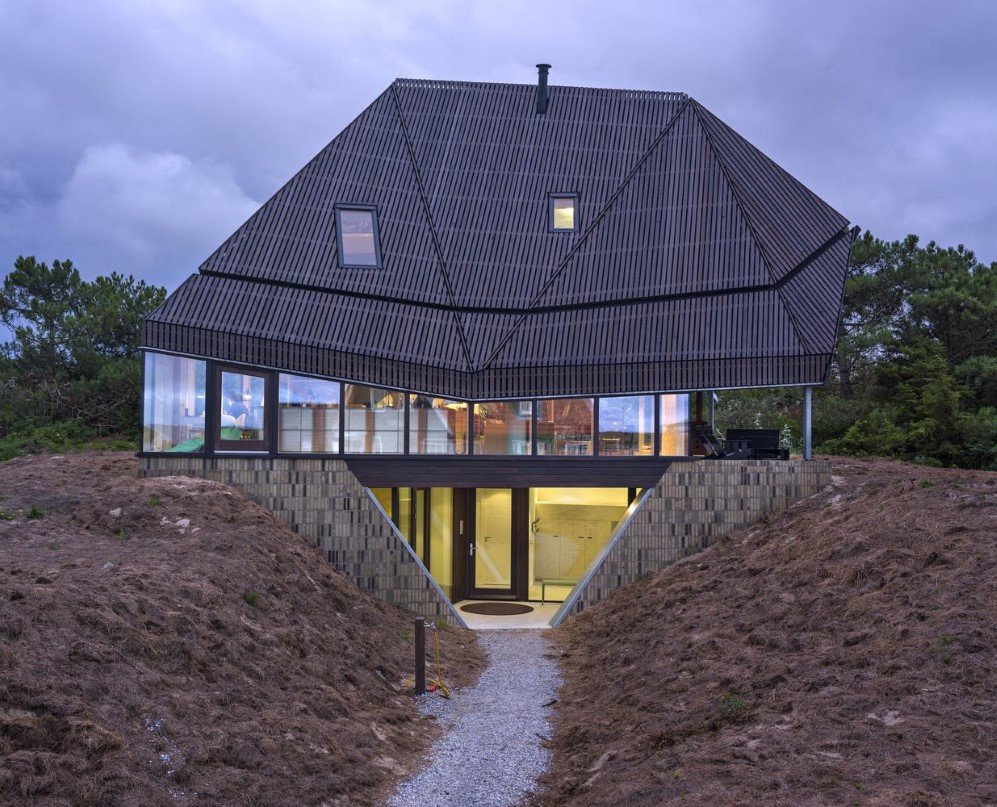 CONTINUE READING: This 172 square-foot house in Netherlands might be tiny but it is as whole as it can get
All Images: © Pieter Kers / Borren Staalenhoef Architecten BV bna via Arch Daily 
h/t: Inhabitat