Want to stargaze from your bed? Try bubble hotels!
© Buubble
Bubble hotels or Bubble rooms are a relatively new attraction that countries have started developing to increase international tourism. Bubble rooms are essentially transparent domes that people can live in. These offer a beautiful view of the sky to anyone who tilt their heads up, whilst staying inside the room. These are especially beautiful at night when one can stargaze while resting in the comfort of their bed.
Bubble rooms can be made fully or semi-opaque, for privacy. Hotels offer these bubbles, furnished, for people to stay in. Some offer only bedrooms, while some offer bedrooms with attached washrooms, with bathtubs, and dining areas. The bubbles are kept erect and fresh at all times by a silent air ventilation system.
If you're planning a trip abroad and want to stay at a bubble room, then keep reading on as we bring to you information about some of the world famous Bubble Hotels.
The Attrap'Rêves is a bubble hotel, located in France at three locations;  Allauch and Puget Ville and La Bouilladisse.  The bubbles are set up in cleaned forested areas, and the only way to reach the bubbles is by walking down a separated pathway. The bubbles are all located at areas with specific scenic views.  Each bubble is 4m wide and stands 3m tall. The rooms are all in different styles and are furnished with king-sized beds, nightstands, reading lamps and sets of table and chairs. There are attached showers and sinks. The rooms may cost one from $137 to $625 for a night, depending on factors such as the location, season, type of bubble they choose.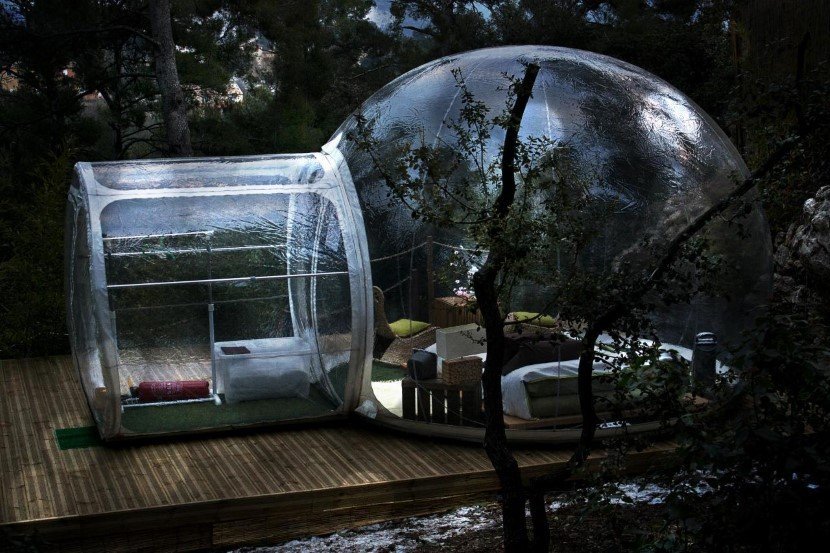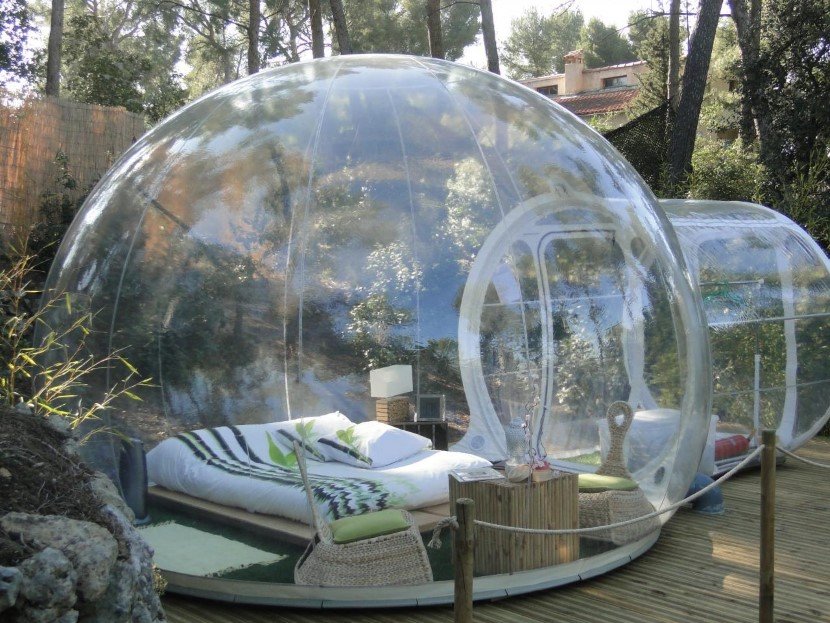 Bubbletent is a collection of multiple bubble rooms on a 1000+ acres farm, in Australia. It is located at a distance of around 200 kilometers from Sydney. Established in 2017, these are all 3.5 meters wide and each room is furnished and comes with multiple facilities such as a telescope for stargazing, charger, hot chocolate, insect repellent, an iPad with the stargazing app Luminos and curated Spotify playlists etc. A night stay at bubbletent costs an average $280.
Recommended for you (article continues below)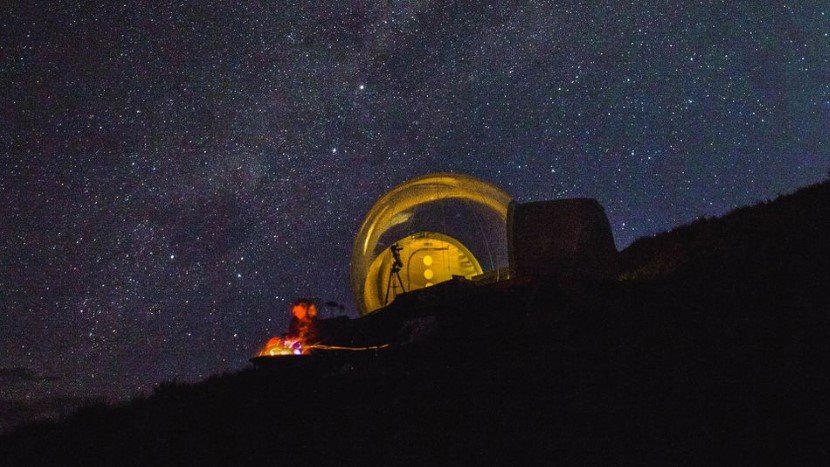 Iceland has its 5 Million Star Hotel located at a distance of two hours from the capital city. These bubbles provide a very alluring view of the Aurora Borealis, in winters, and a very stunning view of the midnight sun, in summers. There is a common house for people staying in the bubbles; this common house offers a kitchen, fridge, dining table, and two bathrooms with shower.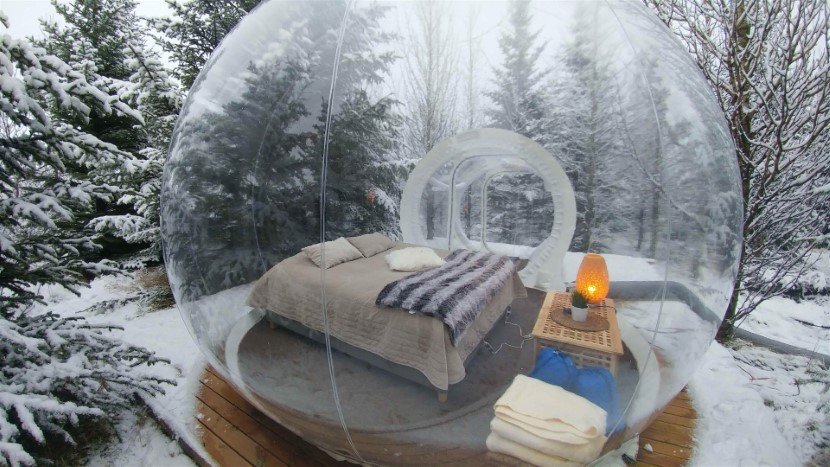 One of the cheapest options is the Campera Hotel Burbuja in Mexico. These bubble rooms are 15m2 and offer full-sized beds, with efficient heating and cooling systems, and with washrooms outside the bubbles. The view is ethereal and of vineyards, and shows vines climbing up into the sky, as the hotel is present in a valley. These rooms cost only $145 for a night.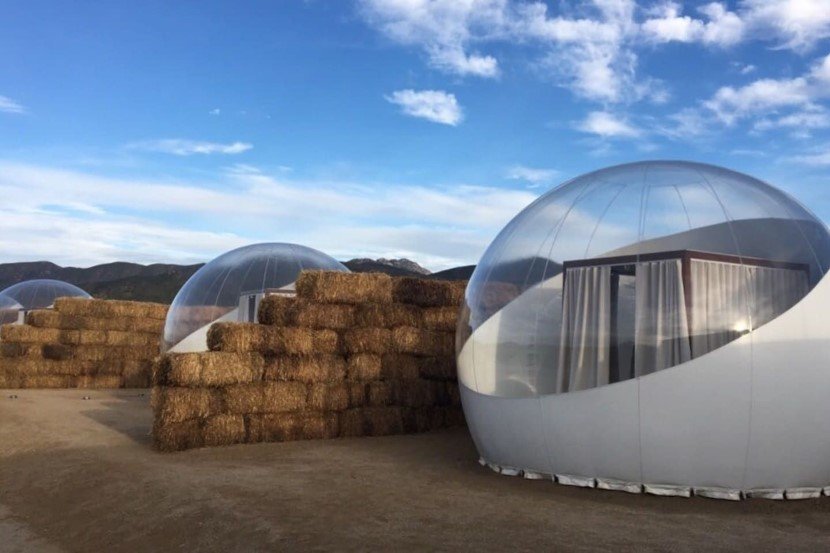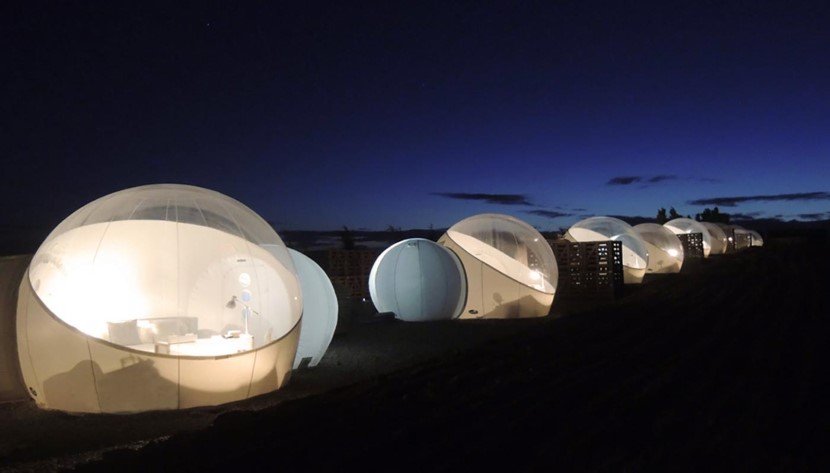 Images: ©  Attrap'Rêves , Bubbletent, Buubble, Campera
h/t: New Atlas