Wanna Kicks, an AR app let's you virtually try shoes before you buy them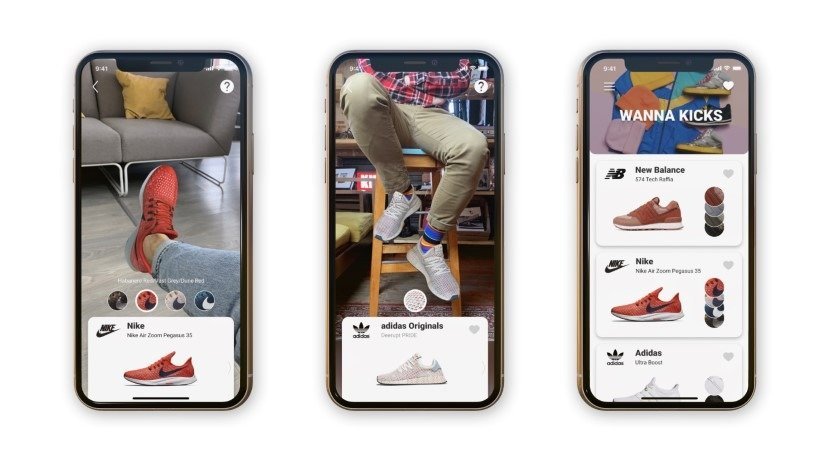 Credit: Wannaby
Ever feel like you could try one every cloth, shoe, accessory, cosmetic you saw online to see how it looks on you before you take the risk of buying it? I know I have (and a gazillion other people). It seems like you might get one thing from that list after all. Belarus startup WannaBy has created a solution, constructing an 'AR commerce' adventure that allows you to 'try on' sneakers/shoes before you purchase them. WannaBy offers the Wanna Kicks augmented reality app, which makes use of augmented reality to allow users to pick a pair of kicks from a compilation of 3D models.
Featuring all those big names and products from NIKE, Adidas, Puma, Yeezy, Vans and much more, the app lets you "try on" everything. Once you choose the design you like, you use your phone camera and point to your feet and POOF, and there they are, your brand-new sneakers (not literally). You get a virtual image hologram-ed on your feet to show you exactly how the sneakers would look if you put them on. With options to rotate your feet and change the angle of the camera, the AR follows your footsteps and tracks your feet as you strut around in your shoes.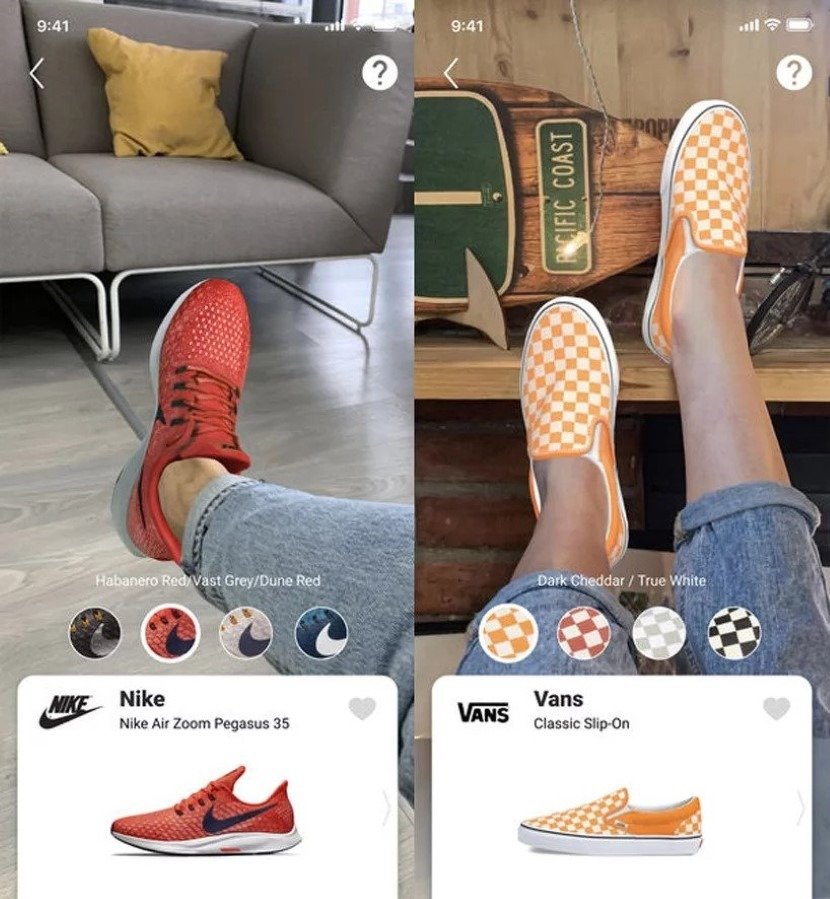 Image: Wannaby
Wannaby believes that using this technology, customers, and sellers won't have to go through the hassle of returns and exchanges. The principle is simple: The improved picture you have of how a pair of sneakers/shoes would look on you when you're wearing them in reality, the more probable you are to make the right acquisition and the less likely you are to return it.
Wannaby CEO and ex-Googler, Sergey Arkhangelskiy said that the aim of the company is to disrupt online shopping blockades. He said that the company believes that AR try-on can aid customers in shopping online and would pretty much make online and offline shopping not so different. He added that they see two chief difficulties in the shoe market. Online translations are quite little, and returns are relatively high, in contrast to old-style 'brick-and-mortar' spending. The capacity to try sneakers/shoes with your phone before purchasing them online could modify changes, assignation and return of goods.
Recommended for you (article continues below)
Image: Wannaby
Arkhangelskiy claims that AR is also a fantastic tool for marketing products. Predictably, Wanna Kicks allows you to save a photograph of your feet covered in your new "virtual" sneakers, which can then be shared on social media. He says that video sharing is in the works, too.
"We've constructed Wanna Kicks for Gen Z and millennials who are concerned with buying sneakers and are enthusiastic to know if they will be suitable to their style or not," also says Arkhangelskiy. He said that the AR and AI communal will be amazed too and would fall in love with their launch as well since they have completed a complicated difficult mission in computer vision and rendering.
Behind the scene, Wannaby articulates that it makes use of complicated, modern "3D geometry algorithms" along with neural networks to recognize the placement of the shoe. These algorithms are the company's secret weapons and their main innovation. To involve sneakers into the application, Wannaby utilizes its studio to make tailored 3D models.
Wannaby is sponsored by Bulba Ventures and Haxus presently. The startup has gathered around $2 million in seed backing till now.
h/t: TechCrunch