Volocopter is collaborating with Grab to work on launching a flying taxi service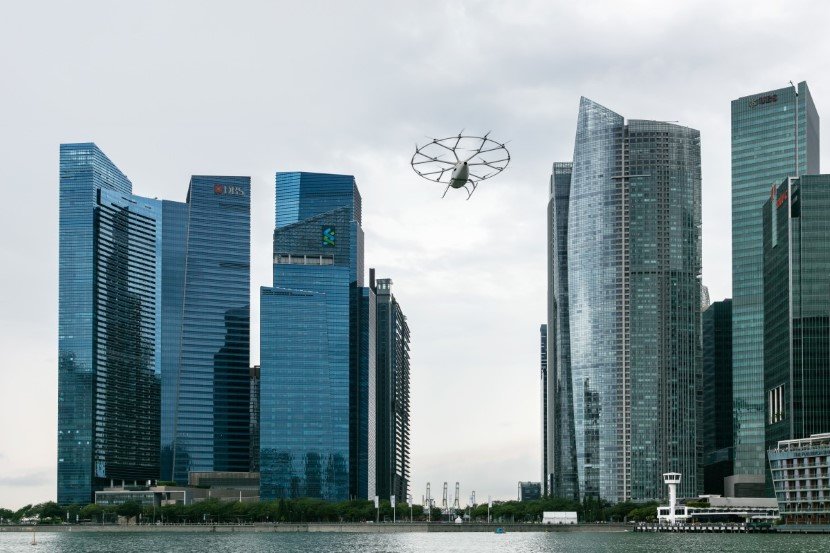 © Volocopter
A new feasibility study is being carried out by Volocopter on routes connecting big cities in Southeast Asia as they plan on releasing a flying taxi service that flies over a certain region and then eventually extending their services all over the world.
In collaboration with Grab, Volocopter is moving forward with this feasibility study as to benefit from their insight so they can expand their services in the Southeast region of Asia. Grab is most popularly known as the ridesharing app that provides a range of services including transport, food delivery, and package delivery to about 339 cities in different countries in this region.
With their offices located in Singapore, Volocopter has carried out test flights over Marina Bay, an island city. As a result of teaming up with Grab, they will also study how this flying taxi service will have an impact on the bustling urban centers of the region and therefore be able to provide solutions in terms of improving the quality of life with a few technological advancements.
Recommended for you (article continues below)
This study will also explore what areas and routes would be the best for a flying taxi service, the likeliness of combined test flights occurring, and in the future, a possibility of a combined facility for air mobility.
It is still not clear if an electric flying taxi system could make a considerable difference in future of transportation systems or is it just another quick-fix for the wealthy offering to be an escape route from extreme traffic congestions on land.
All Images:© Volocopter
h/t: The Verge