Visual Artist Turns Eyelids Into Canvases With Her Amazing Makeup Art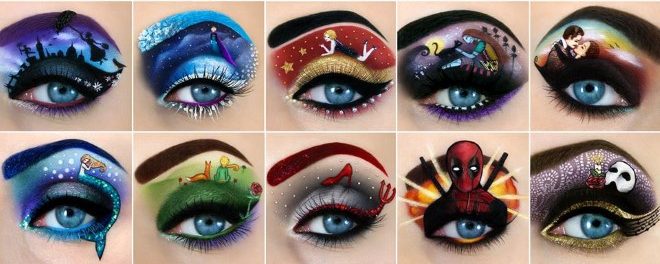 Makeup is not used to enhance facial features anymore instead, it has become a new trend to use makeup as paints to make art on the skin rather than on the canvas. Tal Peleg is one of such exceptional makeup artist who does absolutely adorable as well as inspiring eye makeup.
The 30-year-old makeup artist uses makeup as a medium of self-expression and takes inspiration from several aspects of her childhood such as, bullying, fairytales and her grandmother's dementia. Tal uses her blue eyes and thick eyebrows to create magical world which takes up at least 2 hours of her time and a lot of efforts and imagination. Her use of fine brush strokes and unique makeup textures created by mixing cosmetics with gel or water work completely in her favour in transforming abstract ideas into art.
Recommended for you (article continues below)
Tal actually proves that our eyes can express way more than we think they do!
---
Anti-Bullying (The Power Of Words)
---
Baymax And Mochi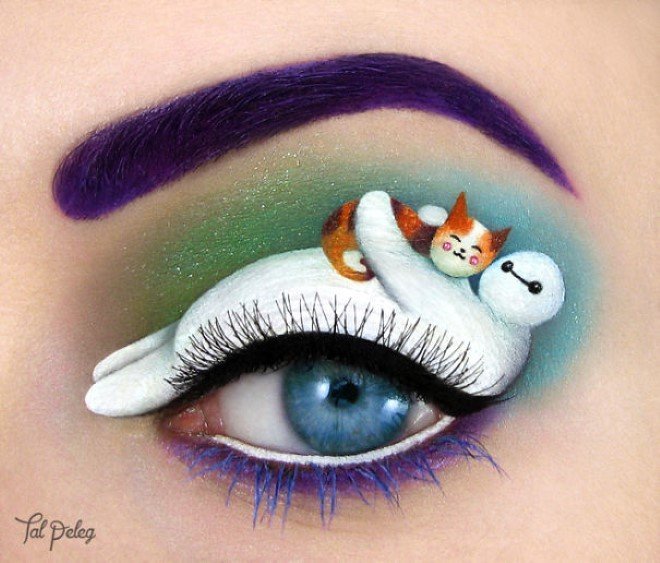 ---
Cat and dog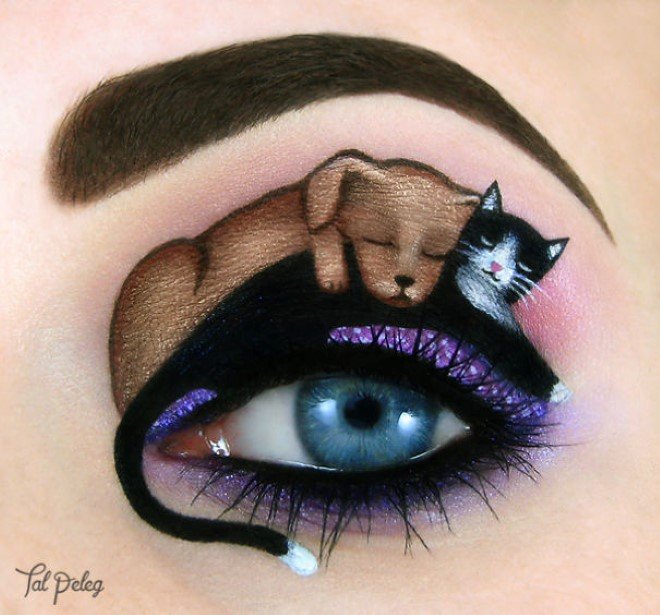 ---
Cat Playing With Yarn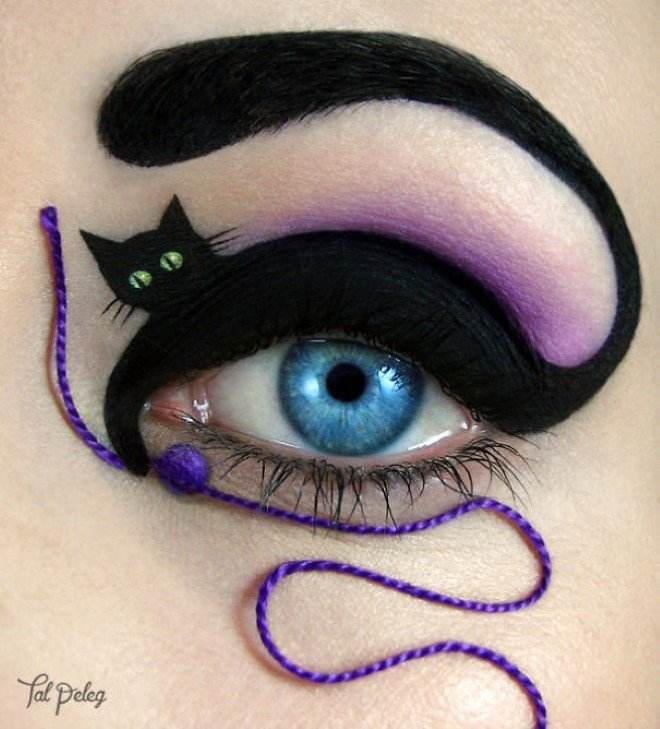 ---
Childhood Fears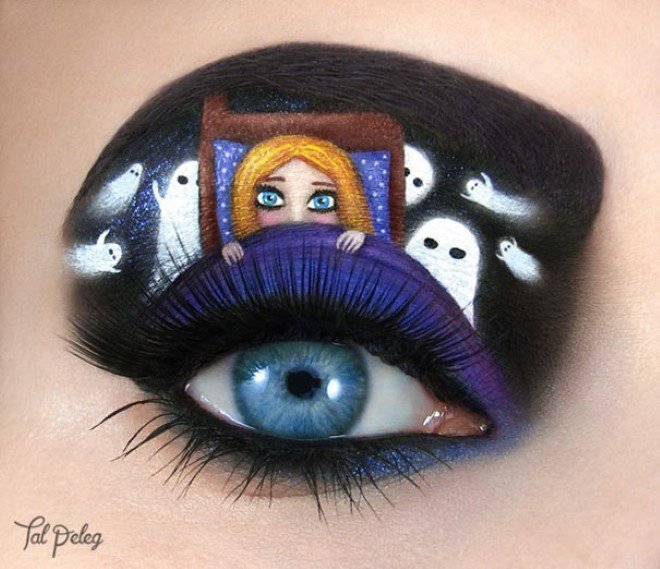 ---
Depression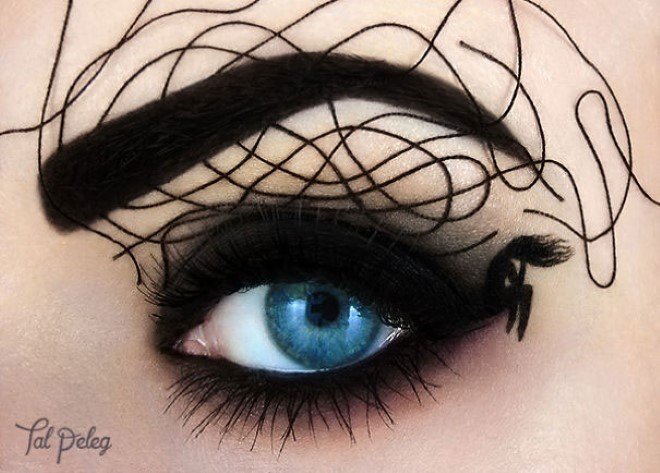 ---
Dragon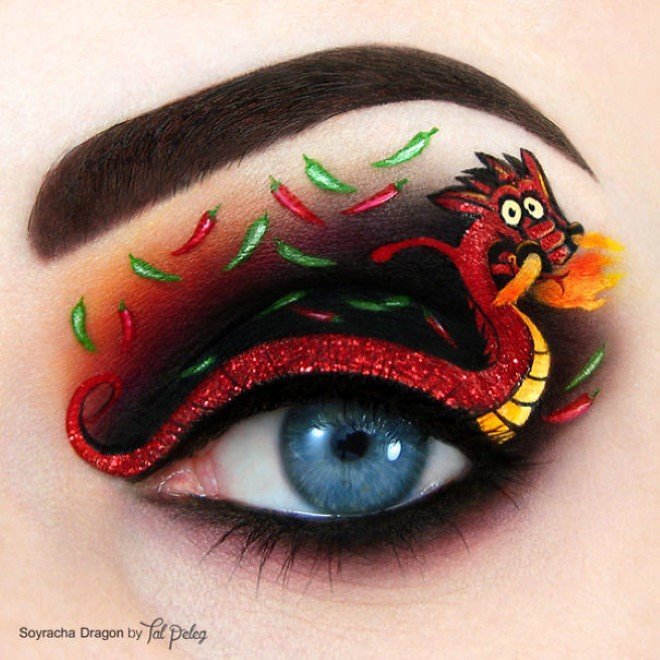 ---
Emoji Eye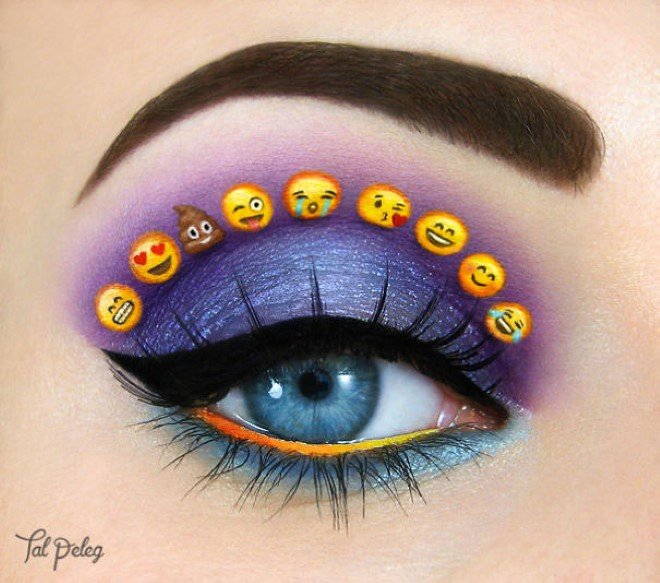 ---
Foxy Eye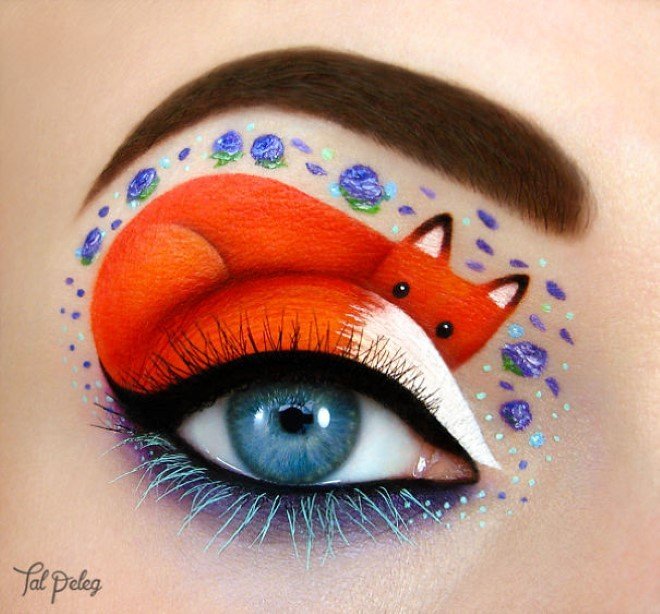 ---
Frozen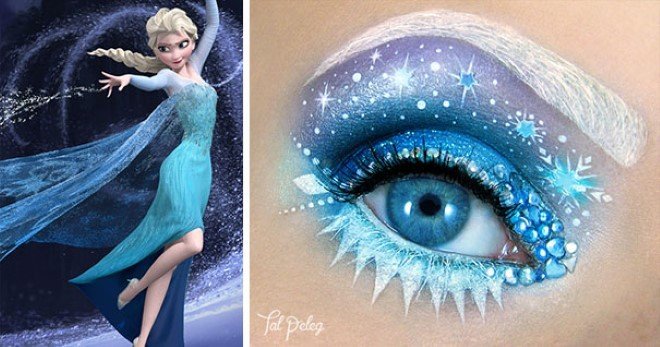 ---
Fruity Eye
---
Ginger Cat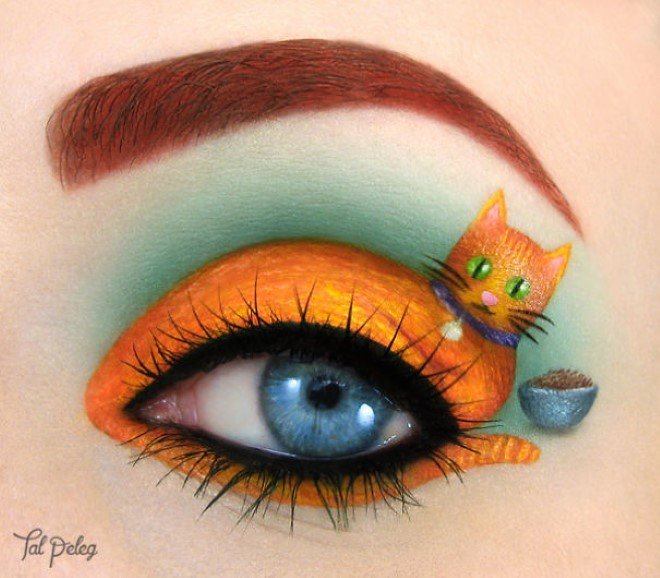 ---
Girl With The Moon
---
Hello Kitty!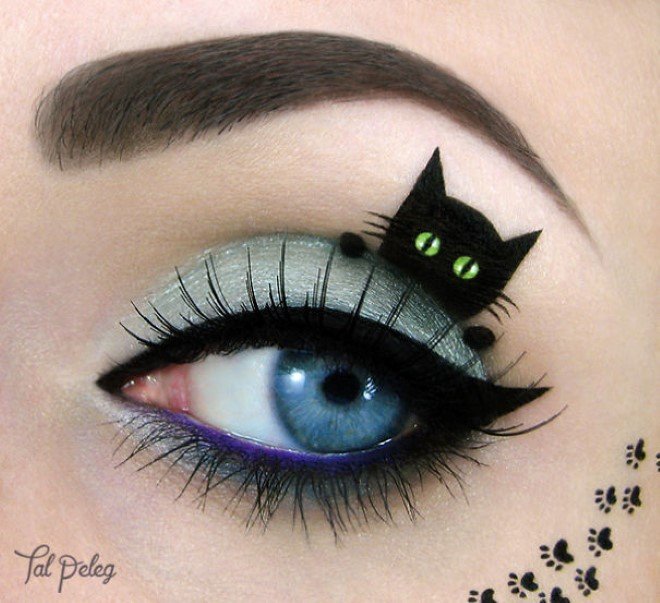 ---
Insomnia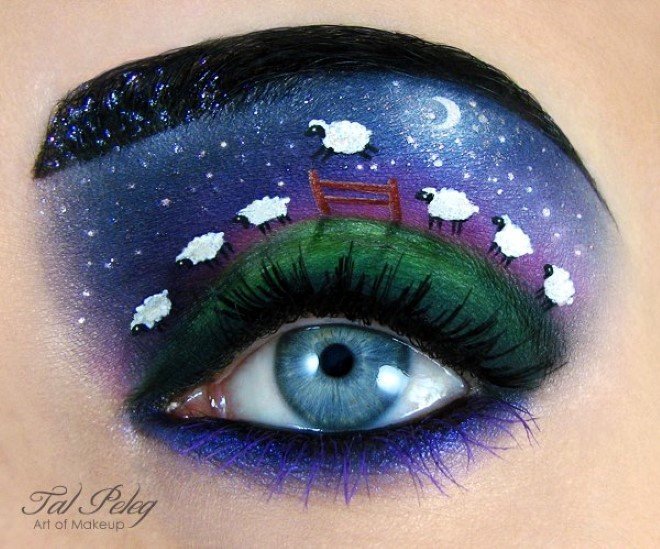 ---
Manic-Depression
---
Mary Poppins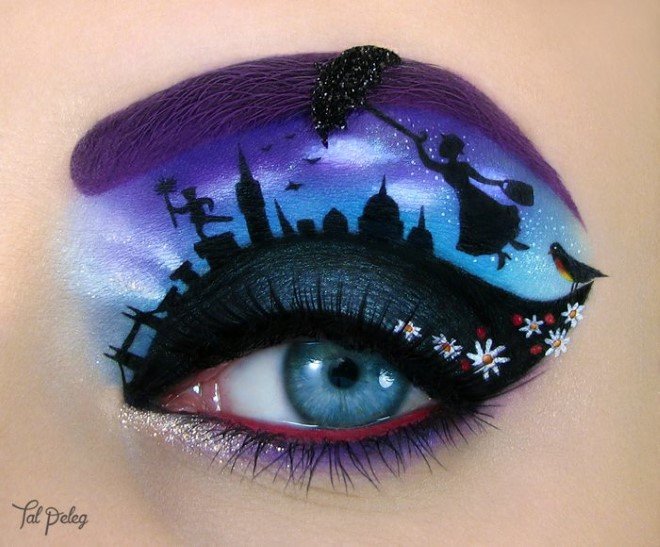 ---
Peacock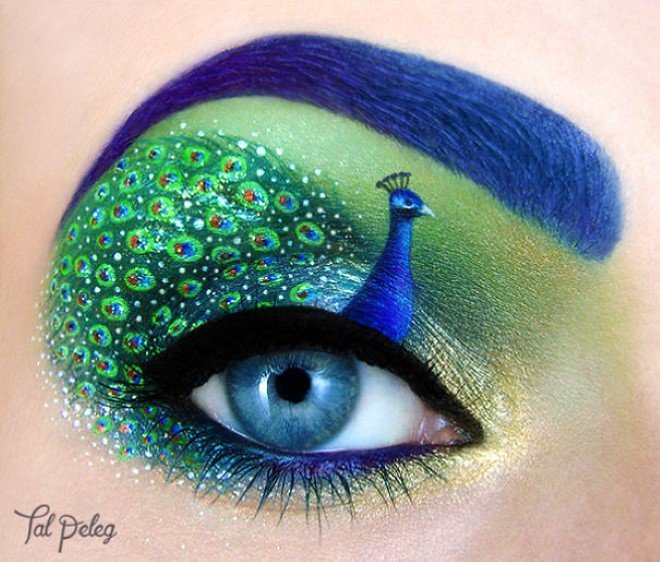 ---
Penguins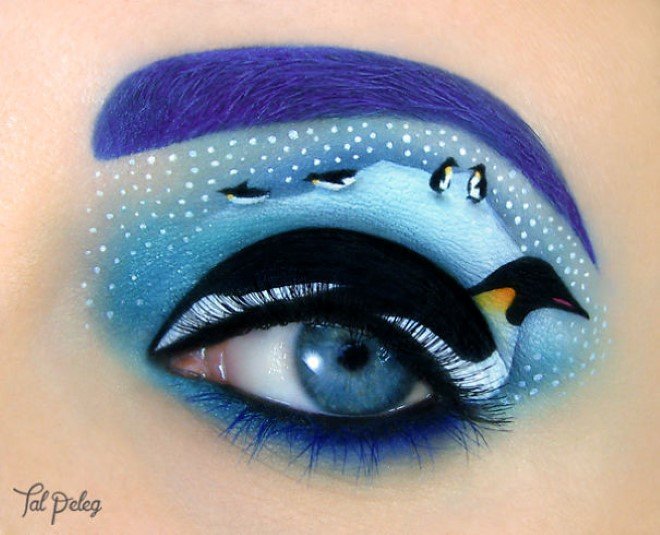 ---
Rapunzel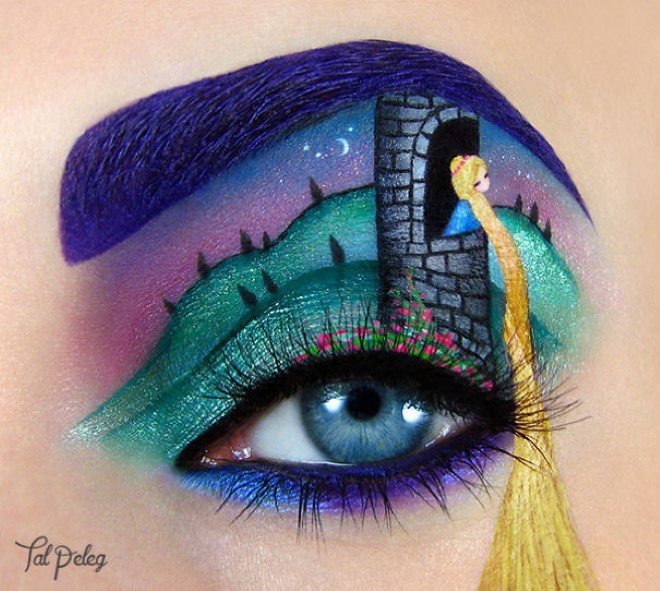 ---
Rudolph The Red Nosed Reindeer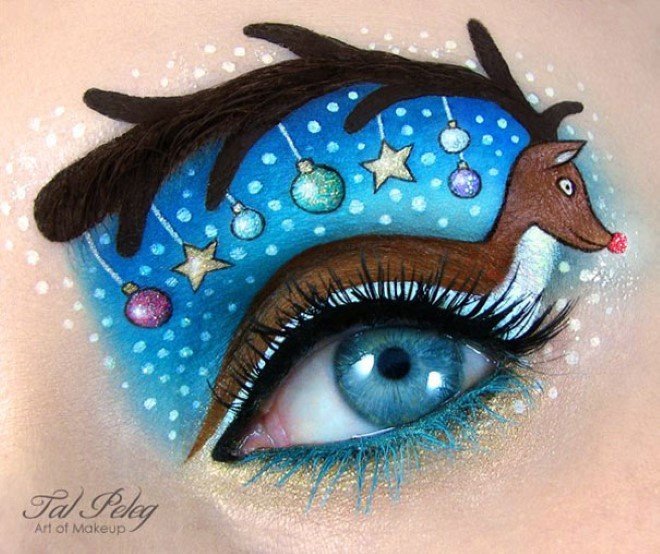 ---
Salvador Dali
---
Stranger Things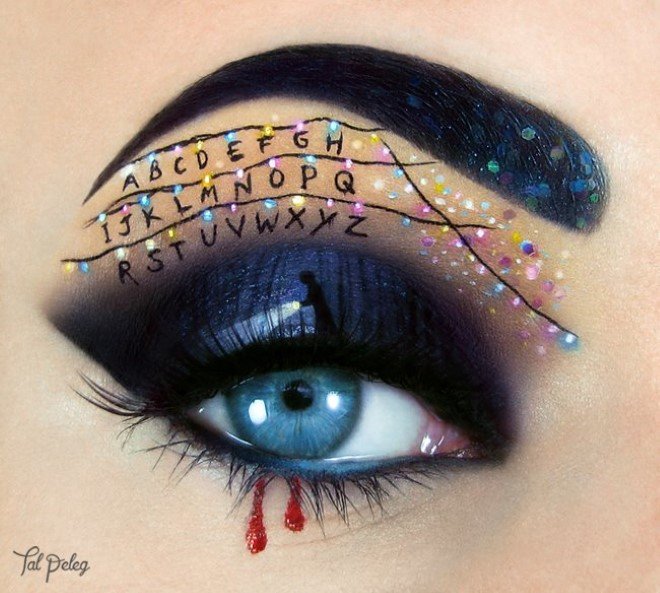 ---
Sugar Rush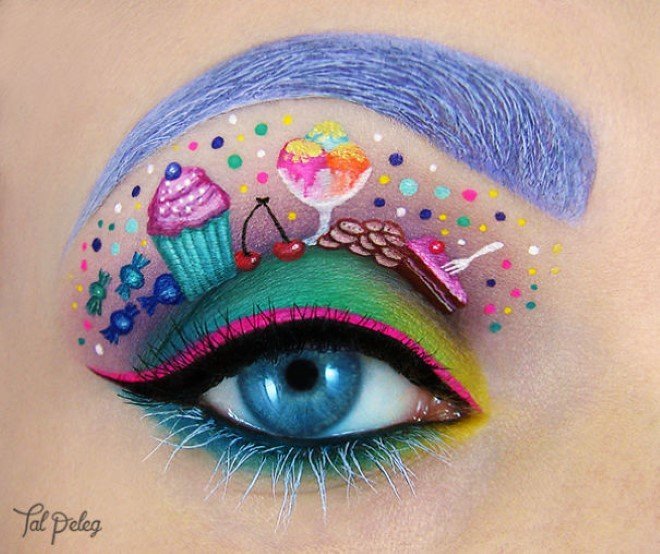 ---
The Little Mermaid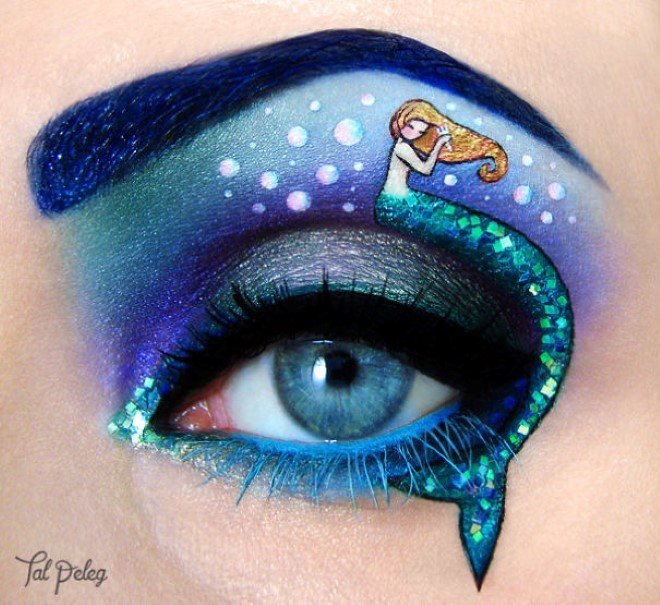 ---
The Little Prince
---
The Sound Of Music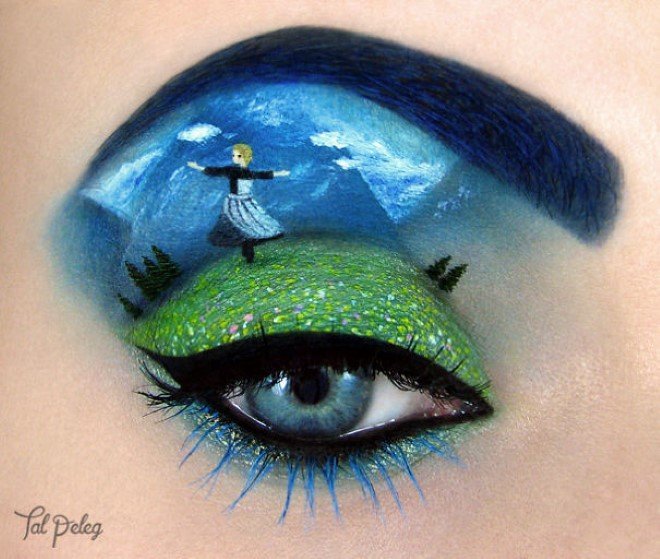 ---
Yin And Yang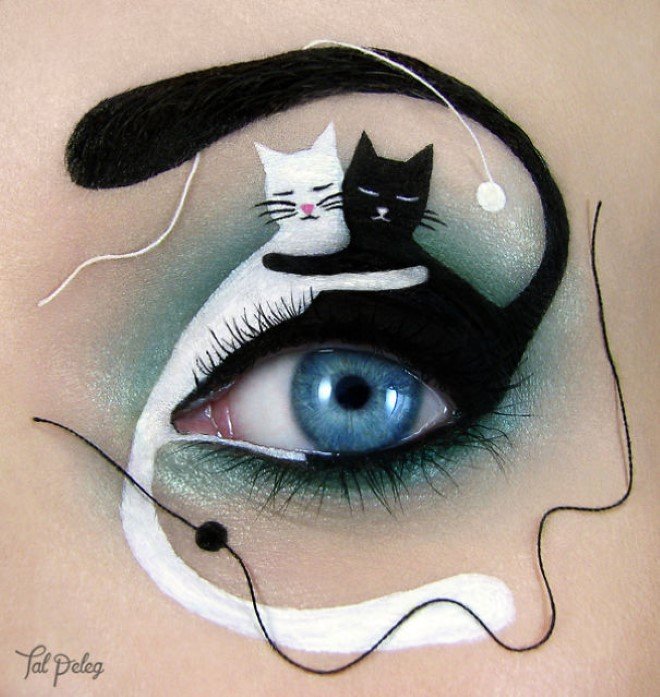 Images: © Tal Peleg