VIA Waterproof Knit Shoes will keep your feet dry in a rainy season
Credit: VIA
We have come across a vast variety of waterproof shoes made with rigid leather and plastic but never have we ever witnessed someone wearing a pair of knit upper sneakers and walking through a puddle of water with their feet dry. Well it's about time we get a sight of that because VIA Knit Sneakers are not only waterproof but have fancy street footwear look. These new shoes are termed as eco-friendly knit shoes which are fully waterproof and provide a great level of comfort as well as makes them a complete package.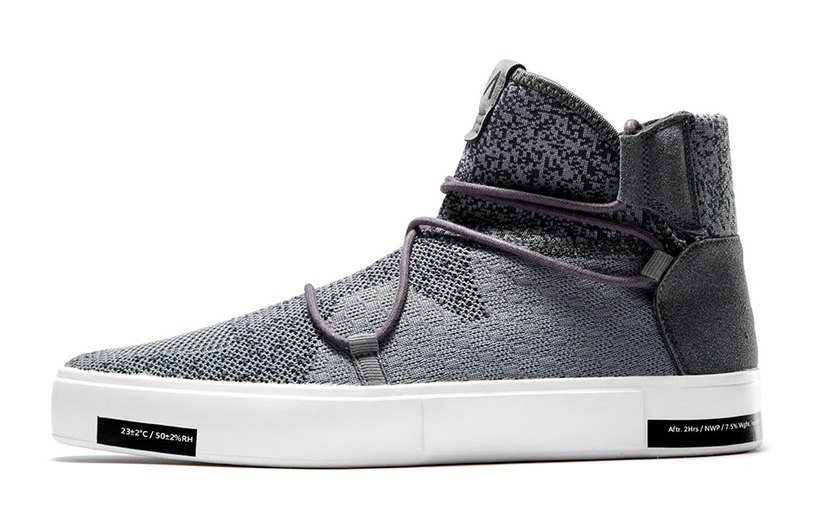 When it is said that the shoes are eco-friendly, it is not just a figure of speech because the shoes literally are eco-friendly as they are made from recycled plastic originally collected from the oceans. Those plastic fibers are knitted to make the upper layer of the shoes which provide the first waterproofing to it. The aim was to still maintain a reasonable amount of voids in the layer to keep it breathable so that your feet can be prevented from sweating and ultimately causing a foul smell. Under the plastic knit layer is the nano membrane which serves for ultimate waterproofing if some water does anyway seep through. These concept shoes do come with some limits of range though.
Recommended for you (article continues below)
According to the company, the shoes can stay submerged in water for two continuous hours with zero water passage but after that some traces of water will find a way through.The shoes are designed in such a way as to make sure that absolutely no water makes it way to your feet and to ensure that, the top parts of shoes are made into flaps which shut the endings of the feet over your ankles. This provides ultimate partition from rain or splashed water which could otherwise find its way from the top. The shoes are completely durable and tested thousands of times for bends and movements to provide a reliable footwear with a completely slip resistant outer sole to prevent any slip while you are moving in a watery terrain.
©The inside of the shoe is also lined with soft, antimicrobial and shock absorbing lining to provide comfortable experience while commuting. The shoes' durability can be judged from the company's claim which states that the waterproofing will last the entire shoe lifetime that means the materials of construction will not get any damage over those years. Charcoal, sand and ash are the three colors in which VIA is available on launch. You can now book yourself a pair for just US$99.
Source: Kickstarter