UNStudio's winning design set to become Australia's tallest skyscrapper
Melbourne, Australia is set out to house what would be the tallest building in the country and in the entire Southern Hemisphere. The skyline will have a major addition consisting of a tall twisting skyscraper with a vertical green belt. Fittingly called, "Green Spine" will stand at over 356.20 meters (1,168 feet) high and play the role of a residential complex.
Through the collaborative design of UNStudio and a local firm, Cox Architecture, the skyscraper would consist of two glazed buildings with vertical gardens, both located at Melbourne's Southbank Boulevard. The two towers will connect via public platform located at the ground level. This podium will consist of a marketplace, shopping areas, a daycare center, a library and a BMW experience center. Furthermore, the designers plan to put greater emphasis on the landscaping and enhancing the greenery around the area.
Image Credit: Norm Li
The two companies beat major companies (MAD, BIG, OMA, and MVRDV) to get their design chosen at the high-profile Southbank by Beulah architecture competition, "We are truly delighted that our design has been selected as the winning proposal for this very exciting project!" says UNStudio's Ben van Berkel. "For our proposal to be selected by Beulah – such a forward-focused developer – and from entries by such an exceptional group of our peers is a true honor. From the outset we worked with a fantastic team of cultural placemakers, sustainability consultants, landscape designers, artists and engineers to achieve a fully integrated design."
Image Credit: Norm Li
Recommended for you (article continues below)
So what do the two towers have in store for us? Well, the taller, 356.2 meters (1,168 feet) long tower will consist of purely a residential area along with a rooftop garden that would emulate the nearby Southbank boardwalk. Whereas, the smaller tower standing at 252 meters (827 feet) will contain a hotel, restaurant, bar and offices. There is significant distance between the two towers, which will allow the construction of each tower to be carried out independently of each other.
Image Credit: Norm Li
"At the macro scale, the two-tower silhouettes with twisting forms provide a new, site responsive and elegant visual beacon in the precinct," said Beulah International executive director Adelene Teh in a press statement.
The project hasn't gone underway yet. With an unforeseeable construction and completion date, we can figure out little. Nevertheless, further details of the AUD 2 billion (US$ 1.47 billion) project will surface as it moves along.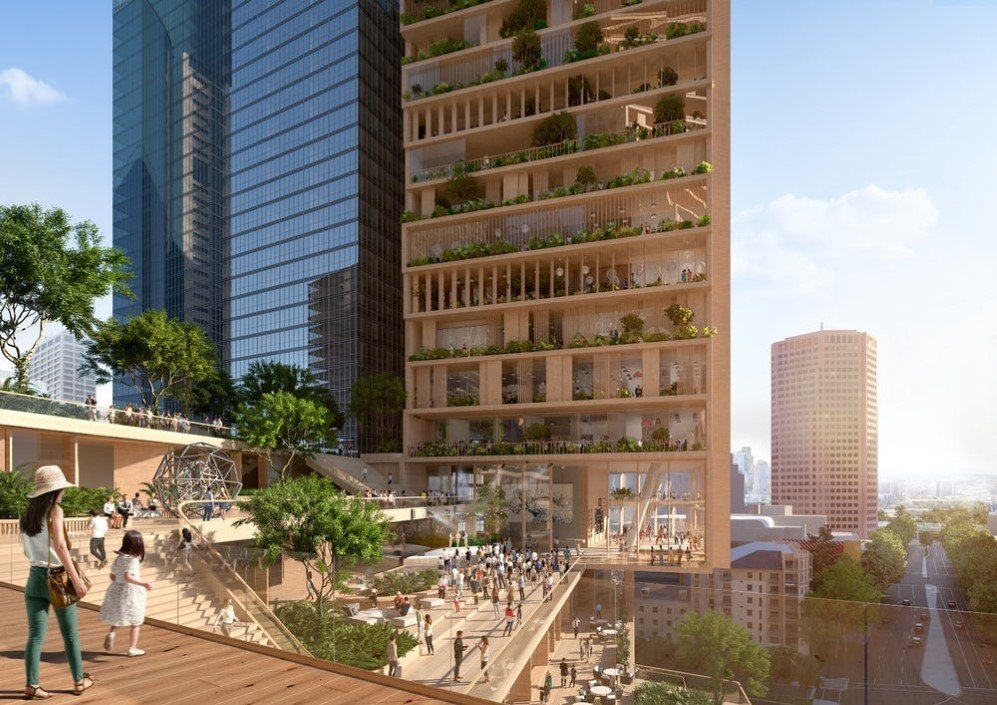 Image Credit: Norm Li
h/t: New Atlas