Sleep Beside Mesmerizing Coral Reef at Manta Resort's Private Island
Underwater homes are no more a biggie these days with every hotel and resort taking up this idea to attract the tourists but Tanzania's Manta Resort takes this concept to a whole new level with its Underwater Room.
The tree-storied accommodation is 820 feet away from the coast of Pemba Island in Zanzibar and the location could not have been more perfect for the tourists who have an interest in scuba diving and snorkeling since the hotel rests beside a very rich coral reef. The structure is designed by the experienced Swedish company, Genberg Underwater Hotels. The two floors of Underwater Room lie above the sea and are furnished with local hardwood. The middle floor make up for a dining area and a lounge while the top floor serves as a deck for the guests who wish to sunbath while taking in the mesmerizing view of the sea or get starry-eyed while gazing at the sky full of stars at night.
Recommended for you (article continues below)
The show stopper of the extraordinary accommodation is obviously the actual underwater room, which sits beneath 13 feet of water. The room does not only have a double bed but also two windows which will give the guests a priceless view of the world beneath the water surface. The guests will be able to experience viewing the marine life in such proximity that nothing else on earth would ever be able to top this event off and all of this can be achieved at a price of $1500 for two persons.
---
Manta Resort's Underwater Room is truly a tiny piece of heaven on earth in its truest essence.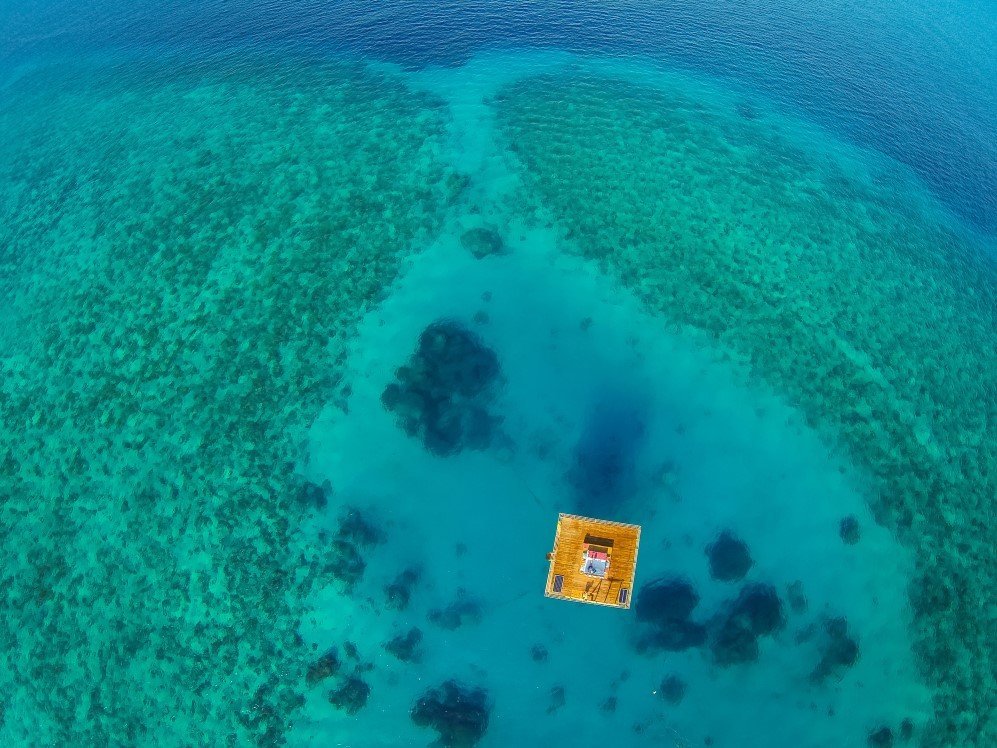 ---
 The submerged hotel room is located 820 ft away from Pemba Island in Zanzibar.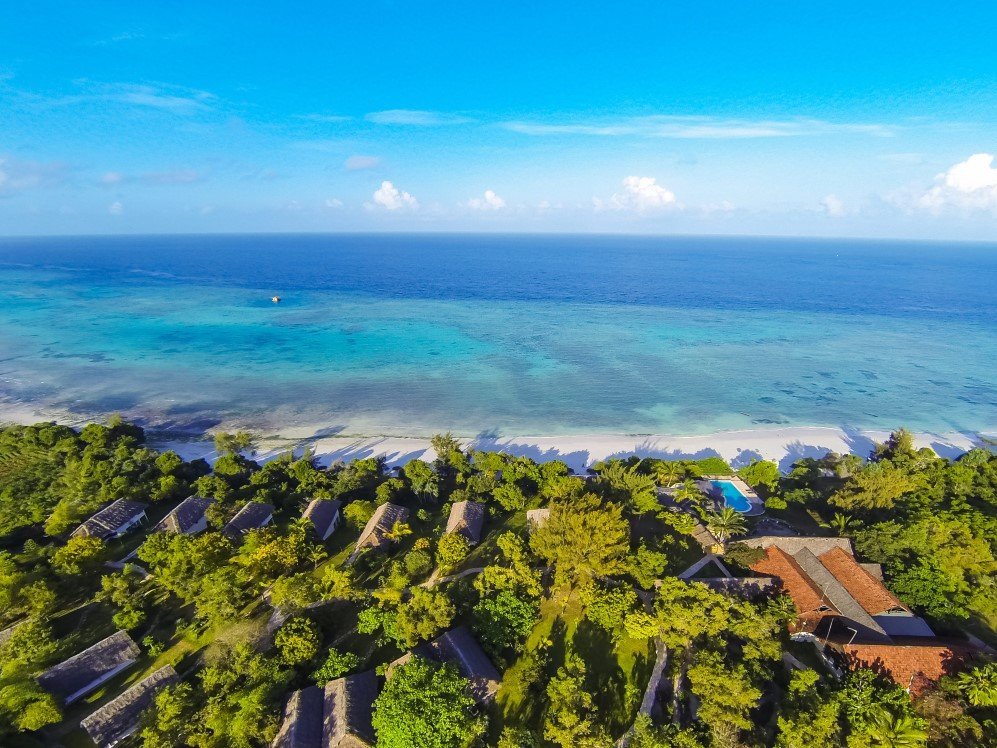 ---
The Underwater Room is surrounded by beautiful coral reefs.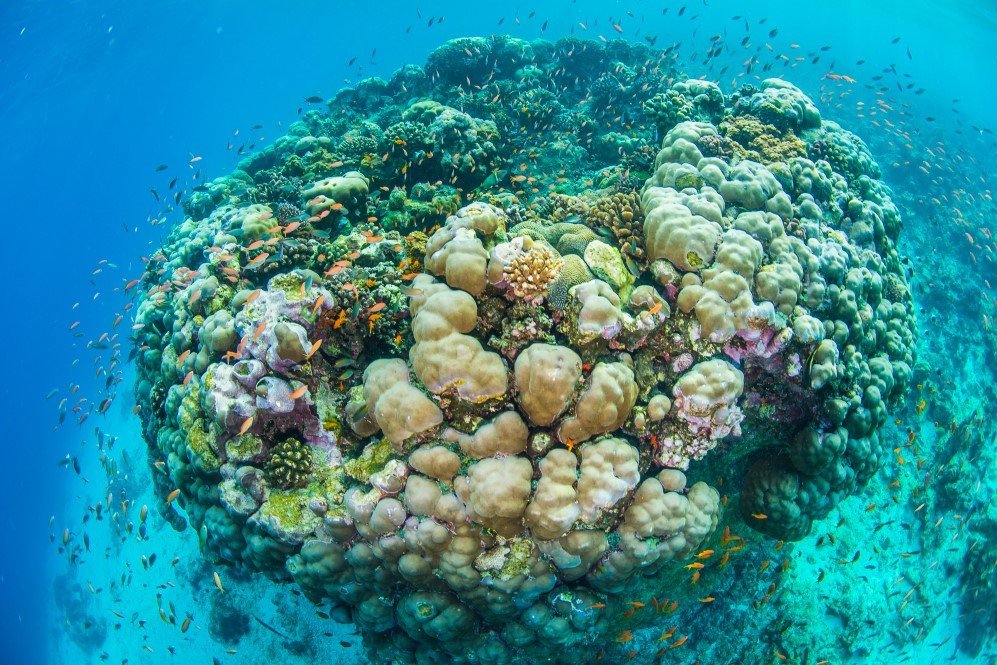 ---
The suite is a three-story structure with a deck, dining and lounging area and an underwater room.
---
The mesmerizing marine life can be viewed directly from the windows of the underwater bedroom.
---
The Manta Resort has also installed underwater spotlights on every window to attract a variety of sea creatures, making up for a perfect dream setting for the guests at night.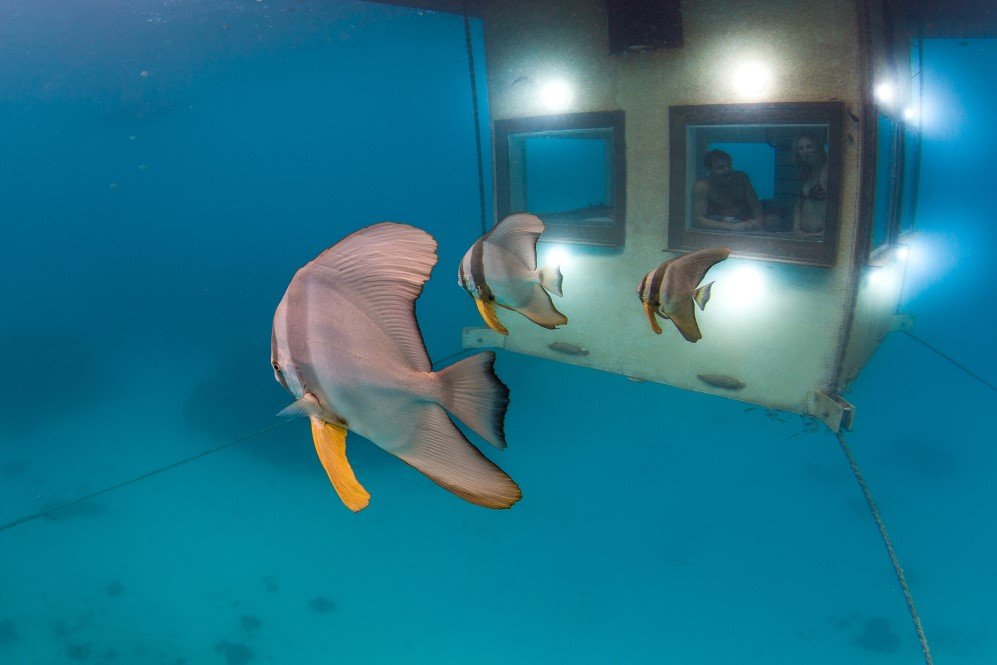 ---
Unerwater Room, anchored 13 ft beneath the water surface, is a dream come true for divers and snorkelers who wish to experience marine life in every way possible.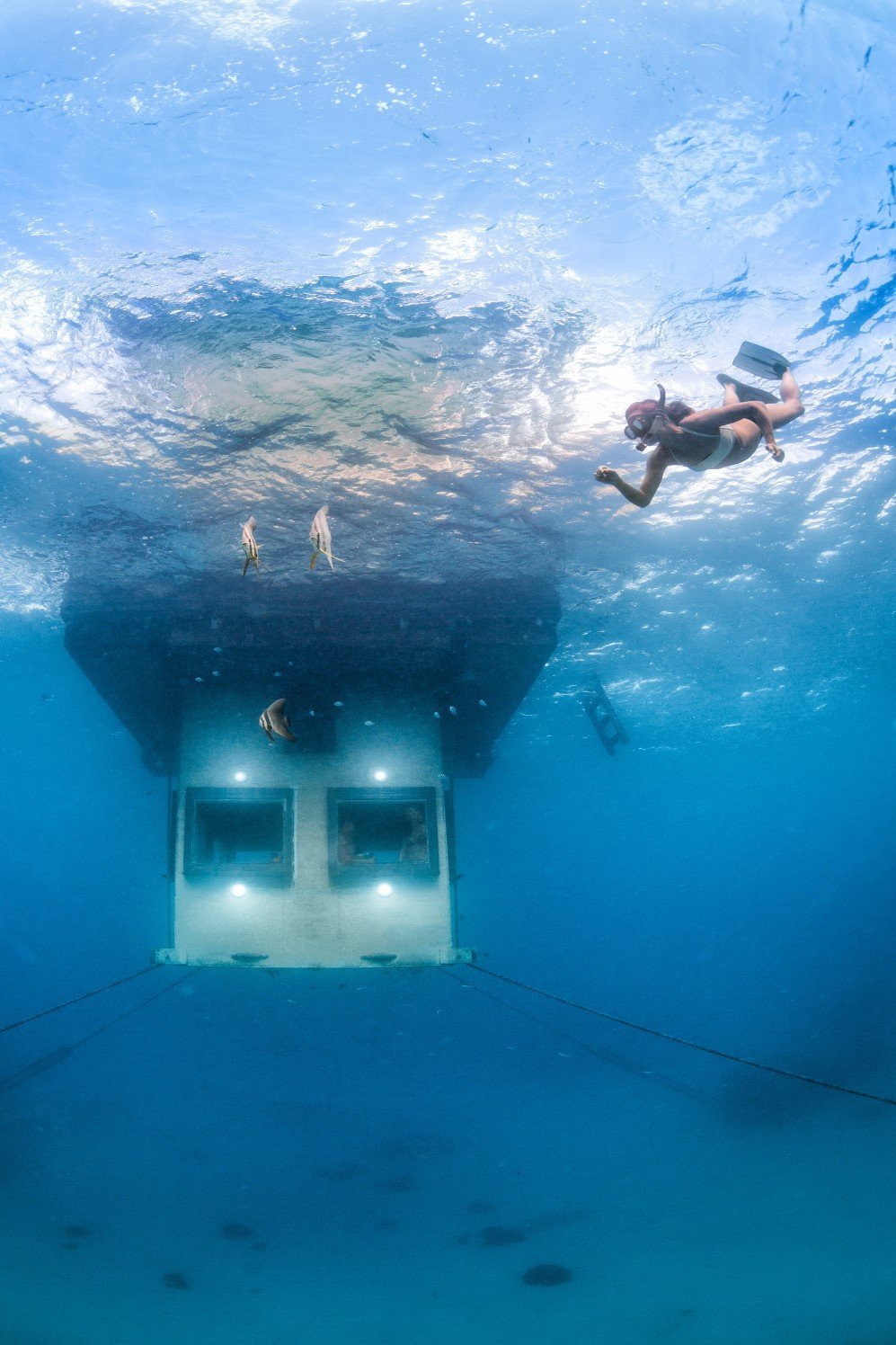 ---
Guests can sunbath at the deck, furnished with local hardwood.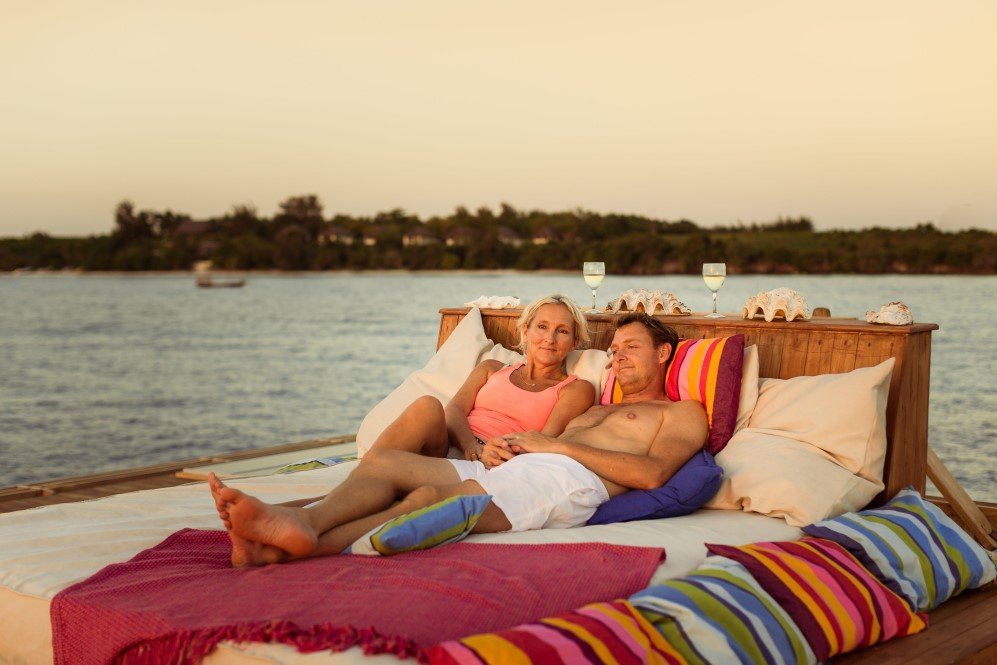 ---
The floating hotel room looks stunning at any time of the day.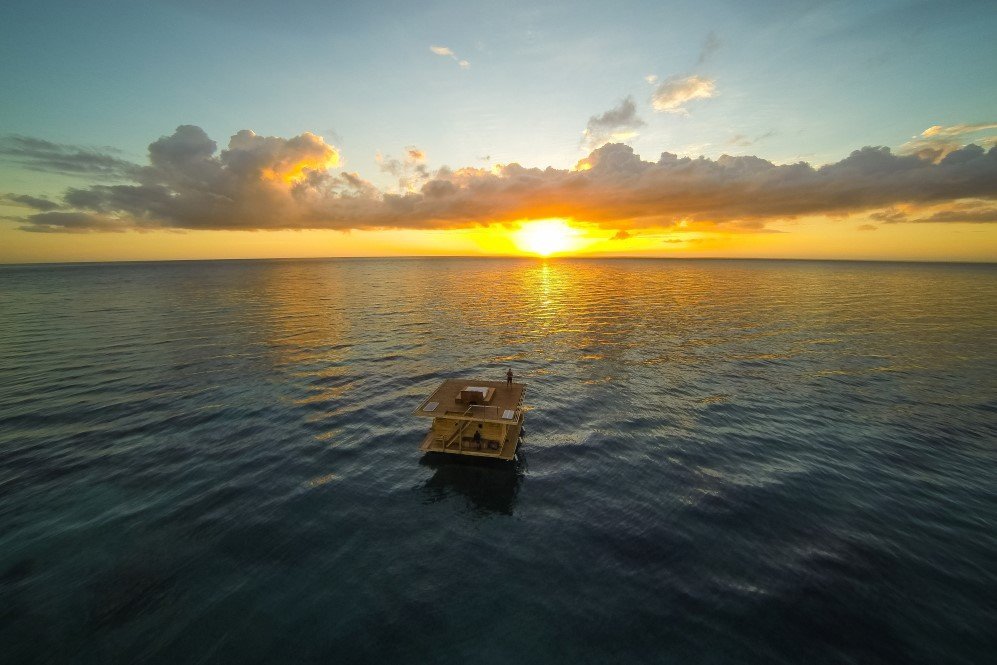 ---
Guests can stay encapsulated in the breathtaking hotel room for $1500 a night for two persons.
---
Check out the video below to experience the hotel room with the best view in the whole wide world, virtually!
Images: The Manta Resort
References: New Atlas, Design Boom, The Manta Resort