Turn your car into a camper with this pop-up rooftop tent, 'The Nest'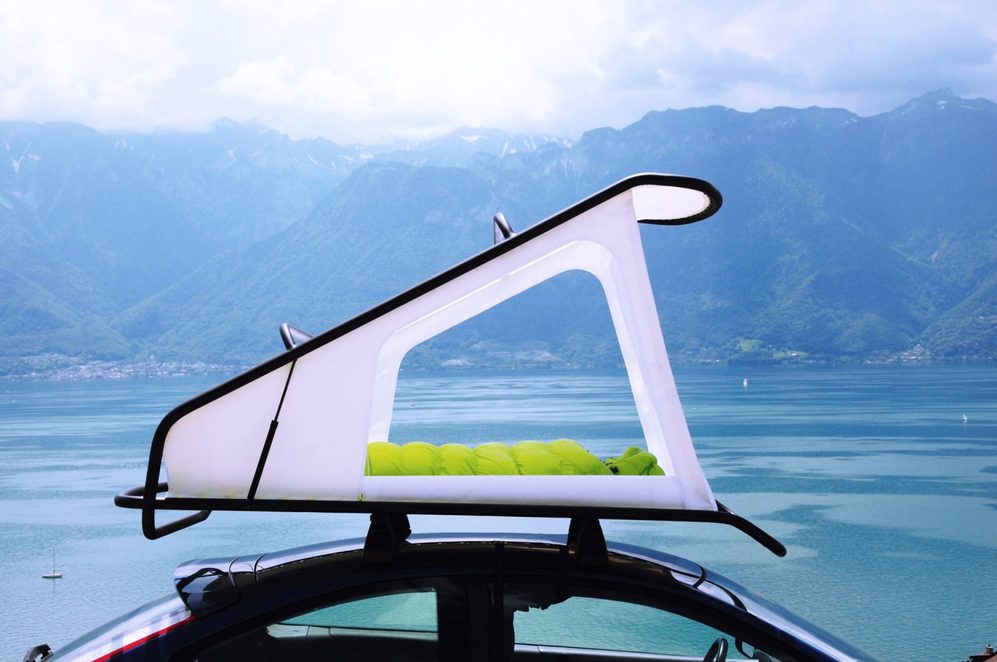 Setting up a tent on a camping trip can be quite a challenge especially if you're alone. However, in case you're riding solo or with a partner, we have the perfect solution for you that'll turn your car into the perfect sleep abode.
Sebastian Maluska is a student of the well-known art and design university ECAL, and he has put his learning to good use to produce his most innovative creation that channels the adventurous side in all of us. The Nest is a minimalistic pop-up tent that uses as few as two materials, aluminum and fabric. This rooftop tent provides the perfect resting place for on-the-go adventurers on top of a car. "I spend a lot of time outside doing sports like skiing and surfing," said Maluska. "It is always nice to be the first on the mountain or the first in the water. Therefore I have to sleep right at the spot."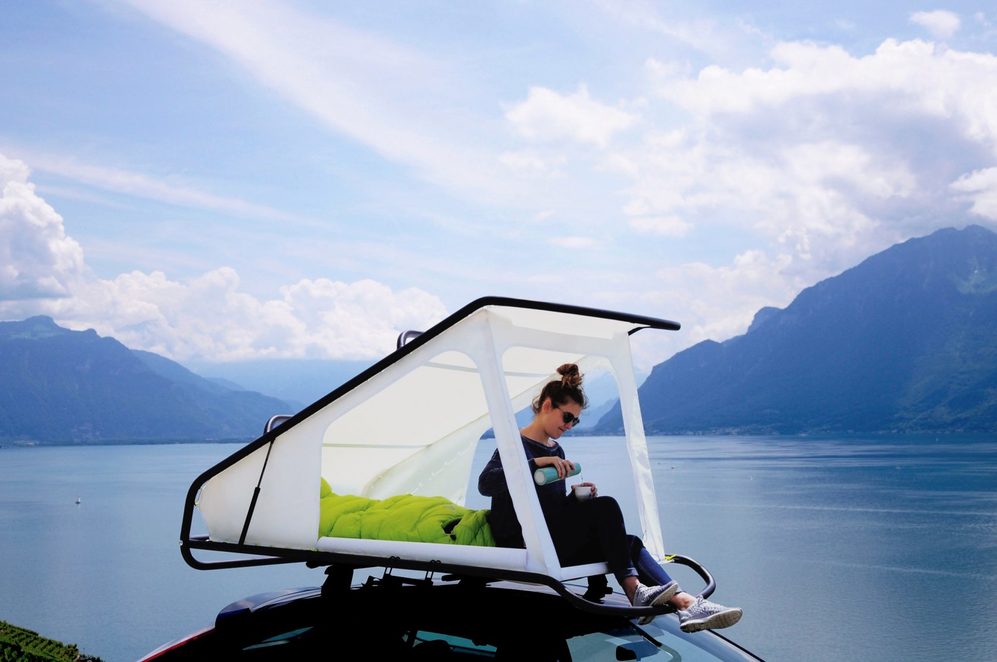 He used the two most lightweight and durable materials to provide the best experience. On top of being resistant, the fabric is also waterproof. The sailing fabric was a key component to provide protection as well as prove to be a good structural material. A rope connects the fabric to the aluminum frame and the car to create the tent that also has two side windows.
RECOMMENDED: Modular POD Tent Lets You Build Up Multi-Rooms For A Perfect Family Camping Getaway!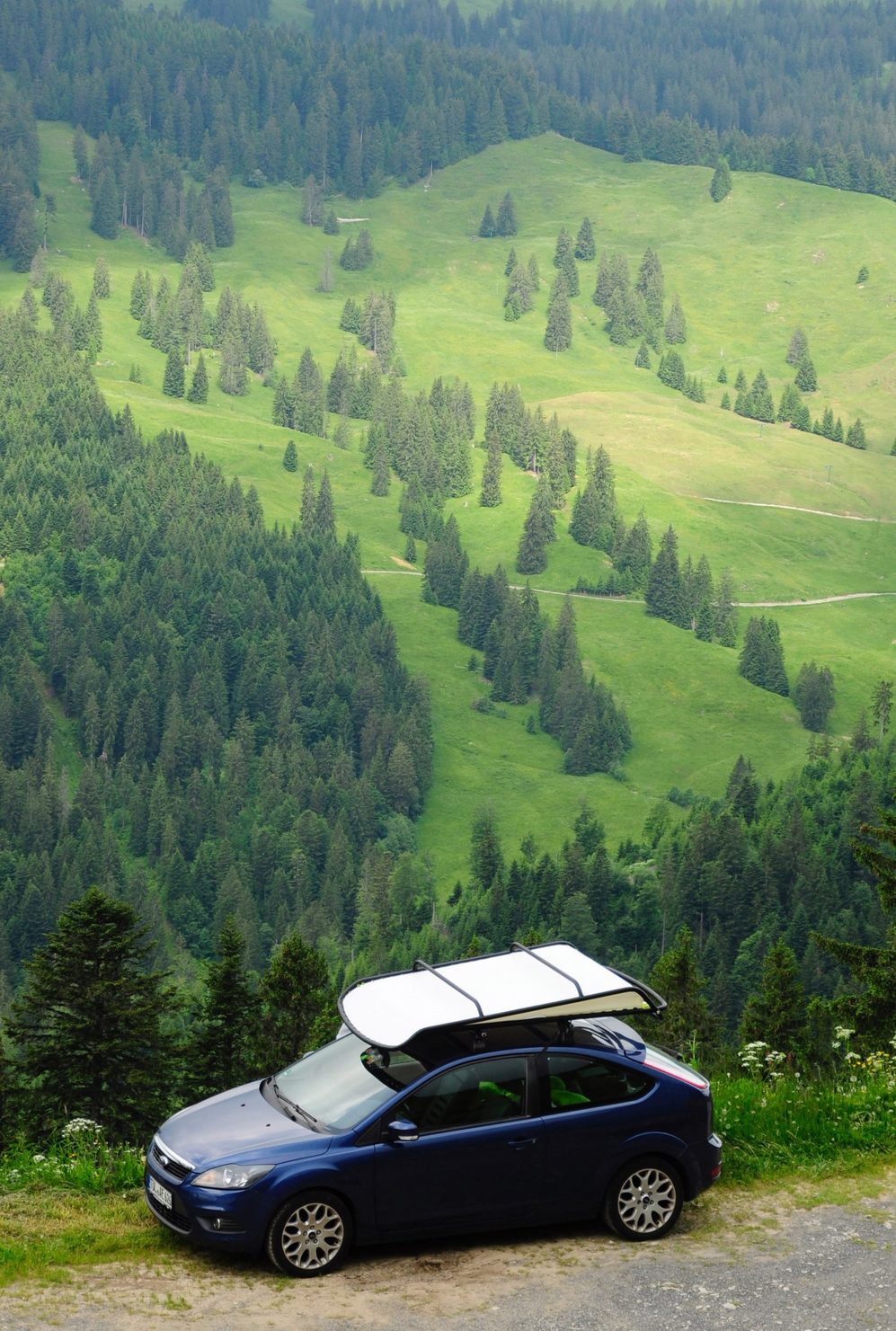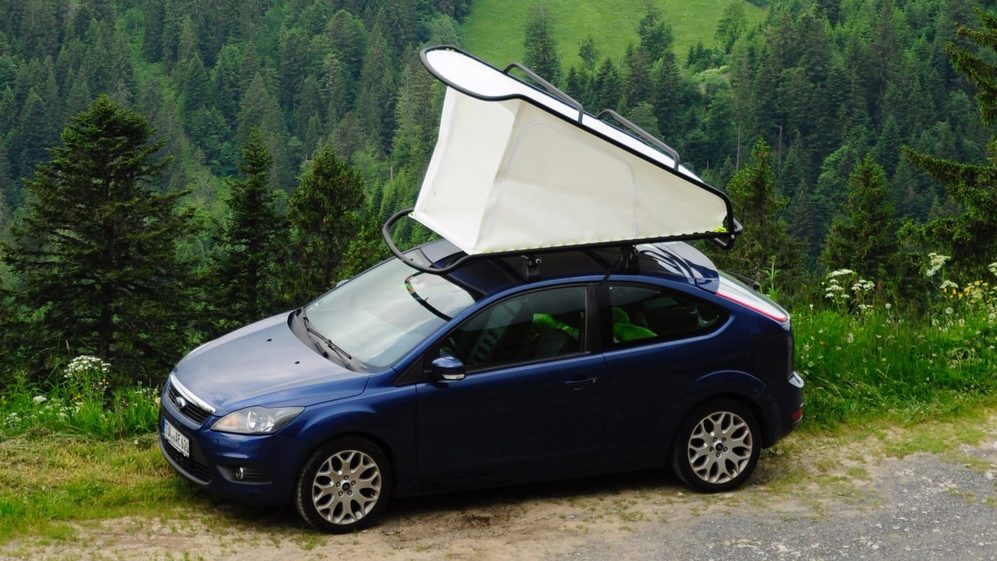 Recommended for you (article continues below)
When not in use, the tent remains folded on top of the car with the upper frame overlapping the lower frame, creating an aerodynamic angle that doesn't interfere with the workings of the car. After all the exploration, once you're ready to wind down for the day, all you have to do is pull on a pin located in front of the tent that automatically opens it up. This is due to a simple in-built gas string. In case you're wondering how you'll get to the top of the car, you'll be glad to know that there is a ladder stored in the fabric pocket beneath the sleeping surface that you can easily pull out and connect from both sides within minutes.
SEE ALSO: These photographs will make you want to go on an adventurous journey on your own
There is enough space for two people to sleep comfortably in the small tent. Furthermore, there is even enough space to sit up and just look outside the side windows. Additionally, once well rested, you can leave the sleeping bags inside the tent when it's closed.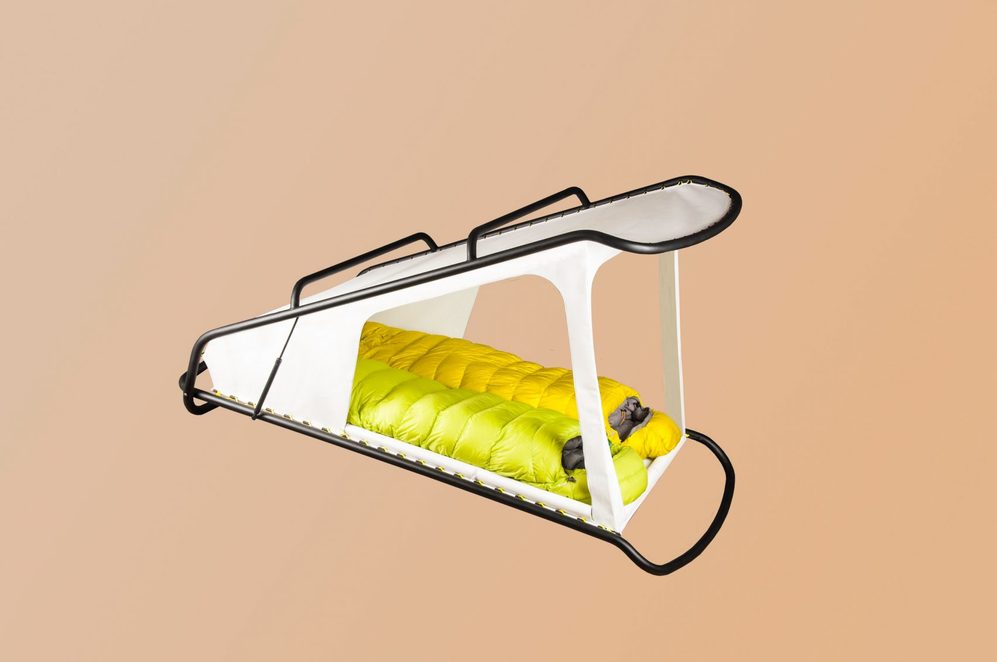 Images via Sebastian Maluska
h/t: Dezeen