Triton 2 changes the game for swimmers and their trainers
Triton swim wearable is a tool for competitive swimmers who are hoping to improve their performance. This new piece of tech from Triton wear is all that they need. The device itself is unnoticeable, and you must connect it with the strap of your goggles. This fantastic innovation examines every aspect of your swimming and progressively records every movement; even your coach will have all the data. As it uses motion sensors, it can record your turn time, underwater time as well as stroke count.
According to Tristan Lehari, Co-founder and CEO of Triton wear "The coach has the access to go out as well as see the athlete they want to look at or they can see a high-level overview of the team as they train". Two necessary units, speed and stroke, are efficiency measured by the Triton unit. This device lets the coach get data progressively from their athletes; as alone he can't focus on the whole team. This device is placed under the swimmer's cap, and is connected to the coach's smartphone. When the swimmer is ready to swim and takes his first move, the tool starts measuring the track metrics. The track metrics are stroke type, stroke rate, distance per stroke, time underwater, average speed per length and number of breaths per range.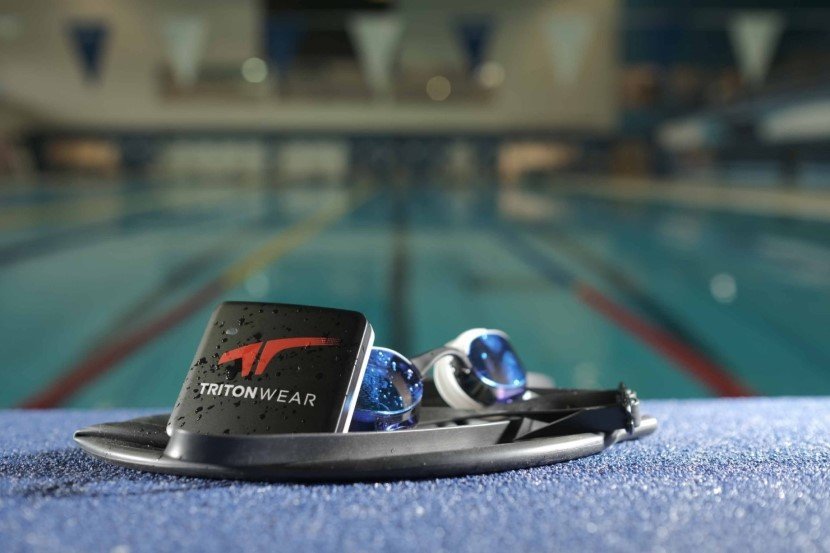 Swim-tracking wearable are already available in the market but what makes Triton wear different is that it take things much further. At once, 13 swimming metrics can be tracked with its latest Triton 2 while transferring data progressively for performance analysis. All this process is done wirelessly. The data is transferred to an iOS/Android app on the coach's smartphone. There, it is processed by AI-based algorithms which were developed with input. So, the app does not only record and display data but also provides feedback on the swimmer's performance. Furthermore, it gives suggestions on how they could improve their performance and what to avoid.
Recommended for you (article continues below)
An advantage of using this device is that it can be used offline. Though, it can sync the recorded data only when the internet is available. Good news for swimmers is that they can record their performance, and later, they will be able to see the recorded performance analytics and conclude whether they were doing good or not.
This fantastic tool is already in use around the world. It is available at a subscription rate of US$149 per year. Also, for video motion analysis feature, an extra $39 per year is required.
All Images: © TritonWear
h/t: EP&T