9 Magical Tree Tunnels You Would Surely Want to Walk Through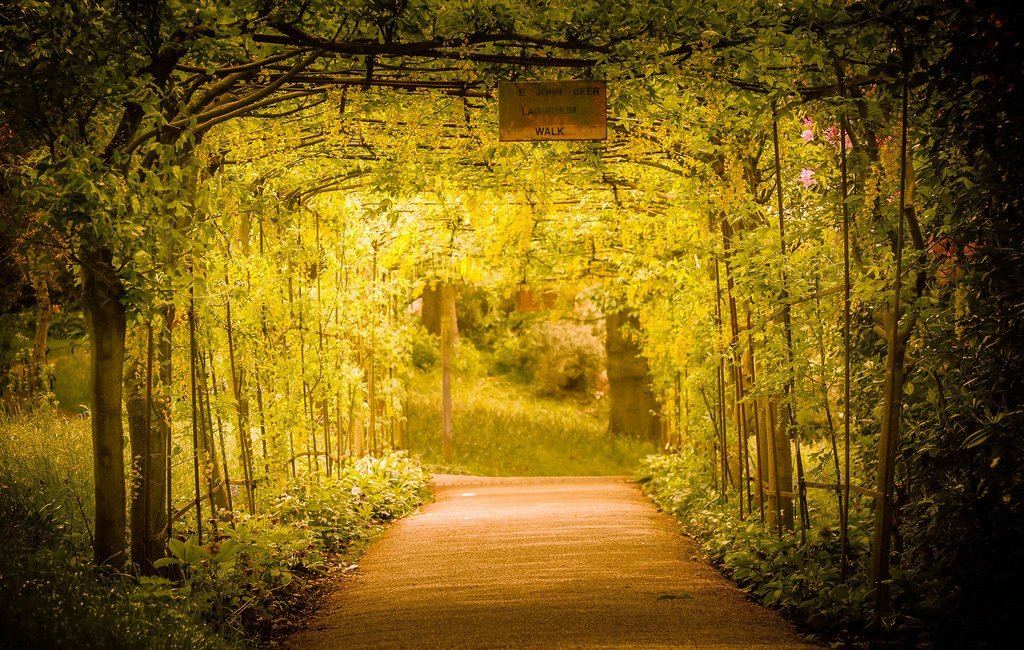 Green is a color that has been offered to us by nature possessing prodigious serenity and tranquillity. Being in a company of grass and trees can take away all the worries of a stressful day. Trees are by far nature's biggest gift to our planet. There is always something fascinating and magical strolling along underneath a lush green cover of trees.
Here we have compiled for you, a list of some of the most astounding and incredible tree tunnels from around the world.
Recommended for you (article continues below)
SEE ALSO: 20 Strikingly Gorgeous Less Travelled Roads Surely To Be Taken Once In Your Life Time
---
Bamboo Path, Japan
Sagano, the famous bamboo forest lies in the outskirts of Kyoto, Japan which is a famous tourist destination. A walk-way has been cut through this famed forest which makes an extra-ordinary tree tunnel with bamboos towering high on both sides. With the sun shining and tranquil breeze, the site becomes quite pleasant.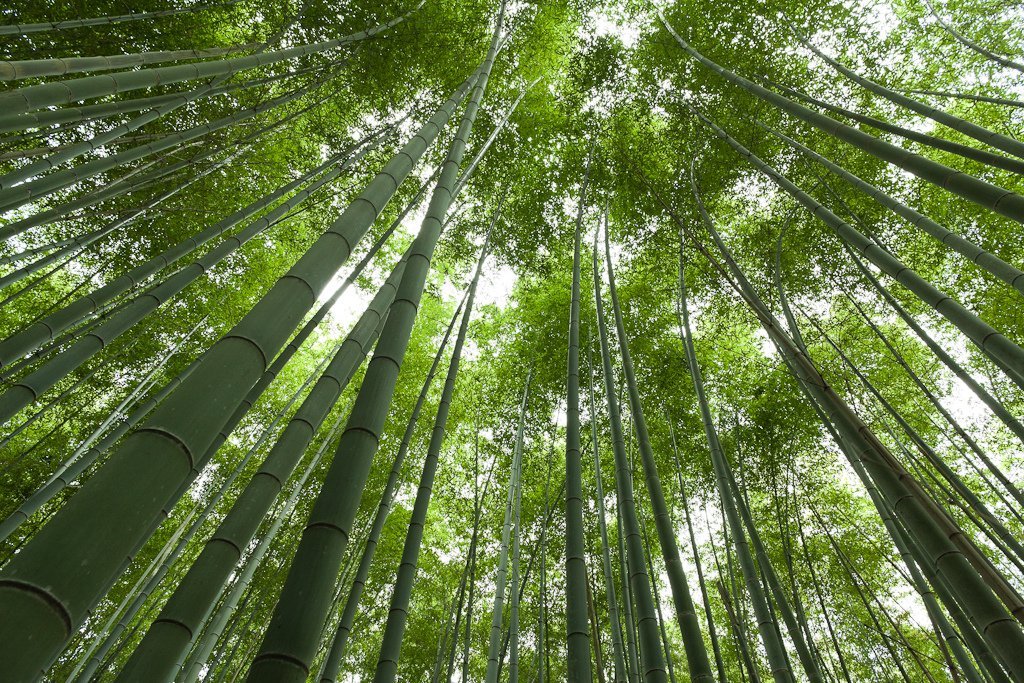 Image: Flickr/IPPEI & JANINE NAOI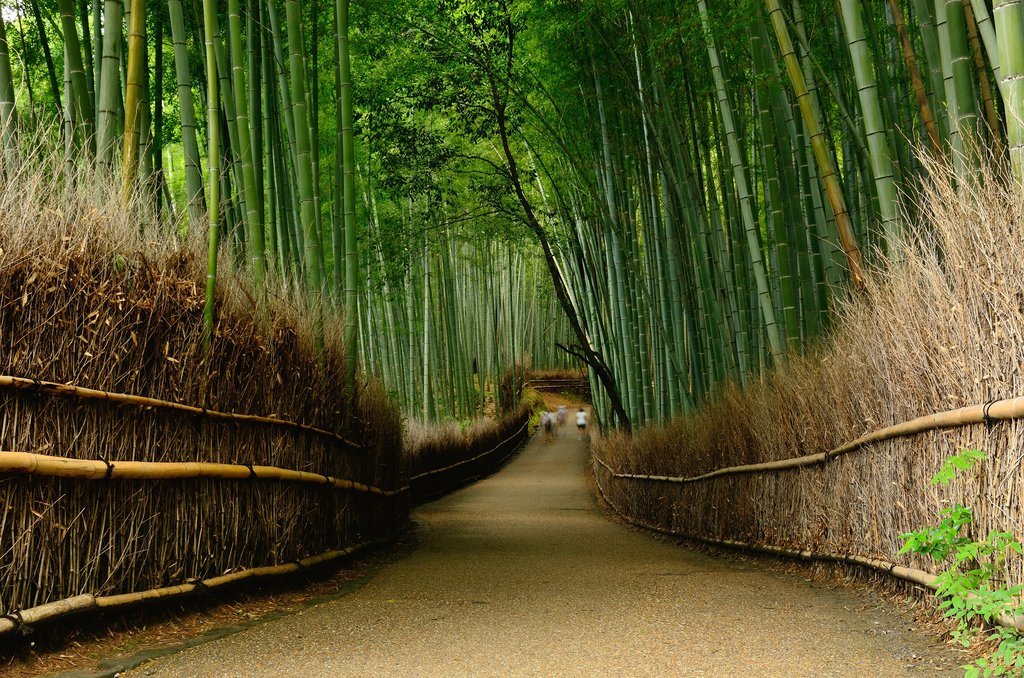 Image: Flickr/Kaoru Honda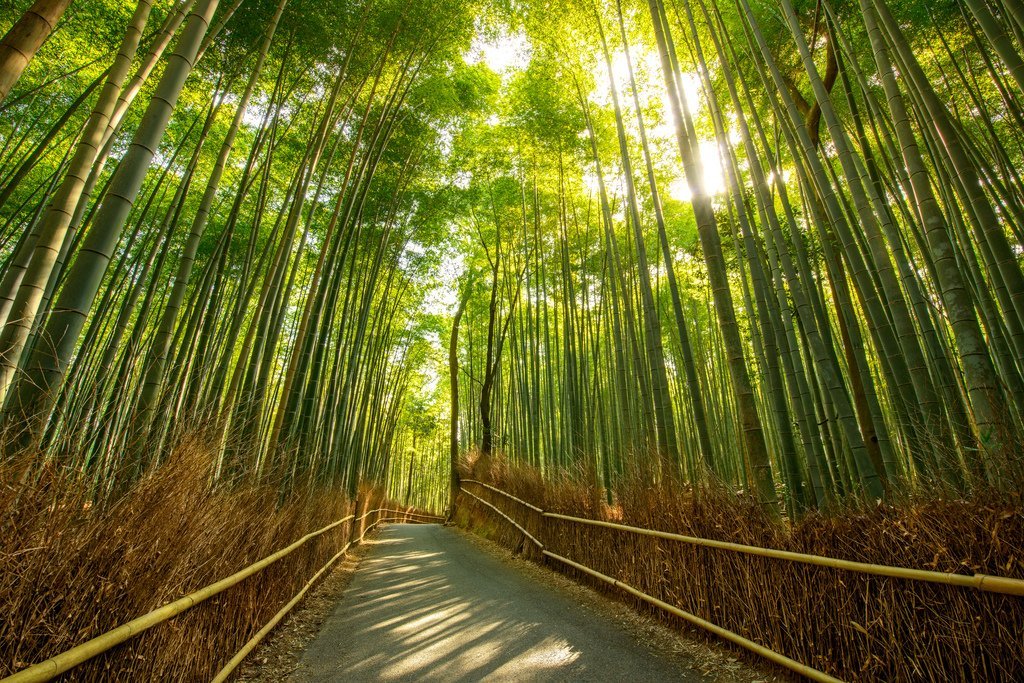 ---
Dark Hedges, Northern Ireland
Dark Hedges, a corridor formed by some 150 beech trees which were planted some 300 years ago, is thought to be haunted by the spirit of a maid now known as 'Grey Lady', who lived in a neighbouring mansion and died in mysterious circumstances.
Apart from history and myths, this place is a popular spot for tourists, photographers, and painters.
Image: Flickr/pilot-tim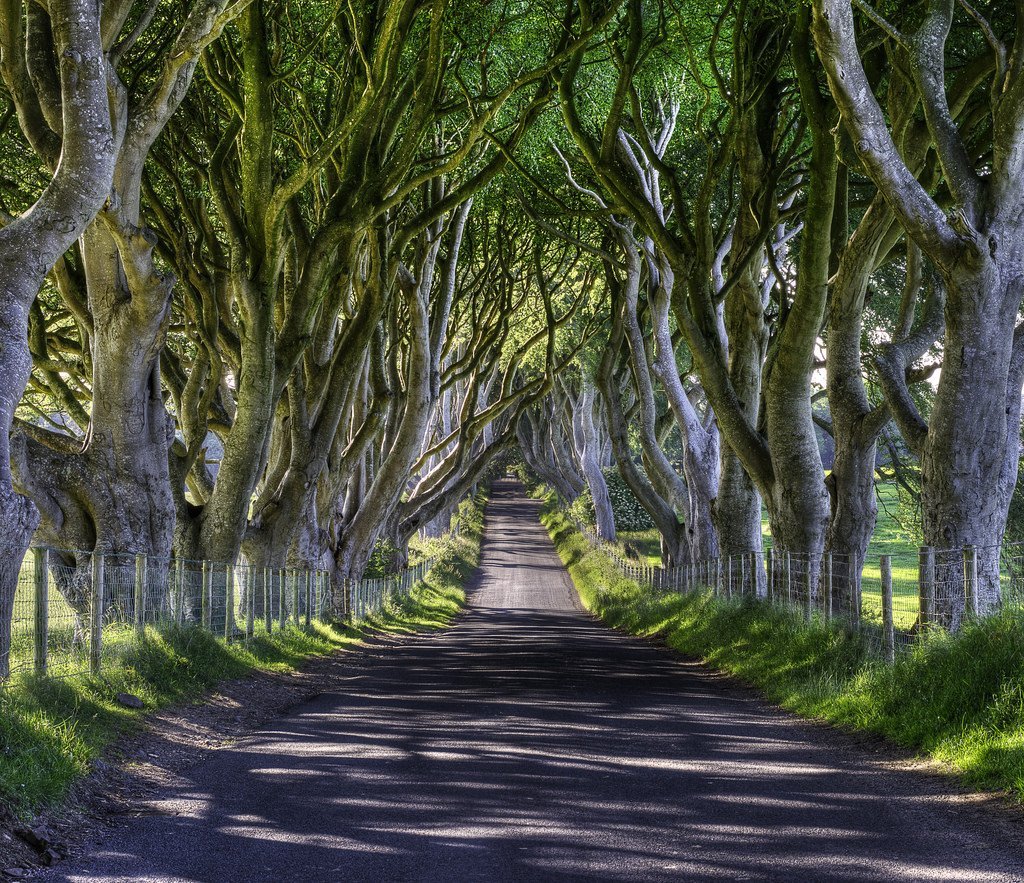 Image: Flickr/SJ Wray Photography
---
Heerstraße, Germany
Heerstraße Street in Bonn Germany turns into a surreal enchanted tunnel of cherry blossoms, each year in spring season. The sight is an incredibly magical experience when the flowers are in full bloom. The average cherry blossom lasts for 7-10 days, depending on weather conditions.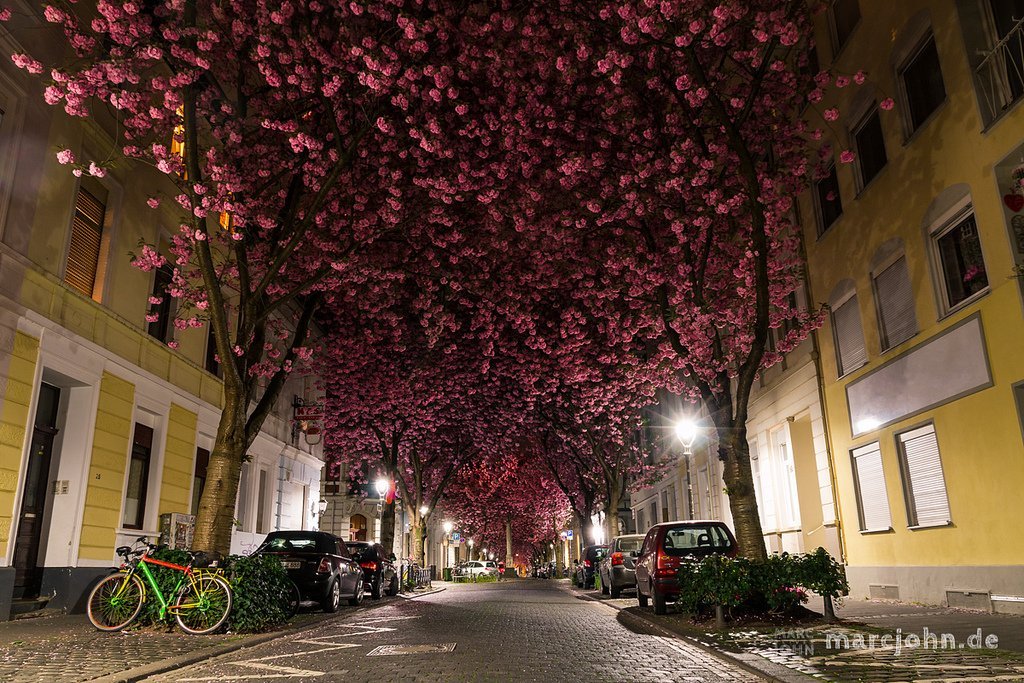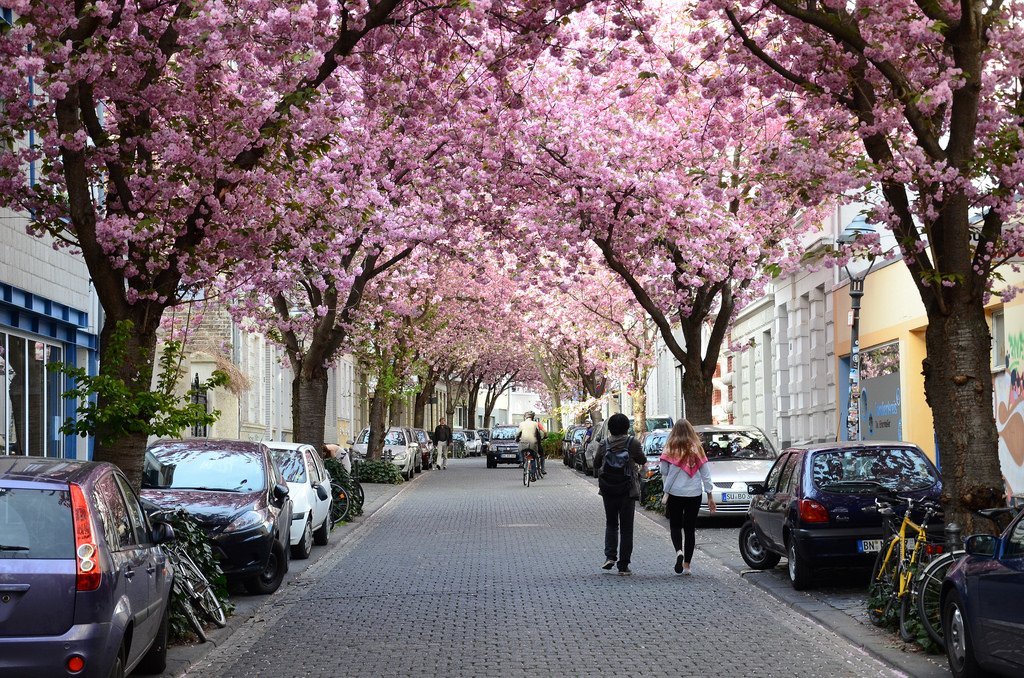 Image: Flickr/wilmsie_2002
Prashant_Agrawal, shutterstock.com
---
Jacarandas Walk, South Africa
In Johannesburg, when the Jacaranda trees explode into full blossom every October, the surroundings turn into one heck of sight to watch. Jacarandas Walk is a century old tourist destination, which is a part of South Africa's and world's largest man made forest comprising of nearly 70,000 trees.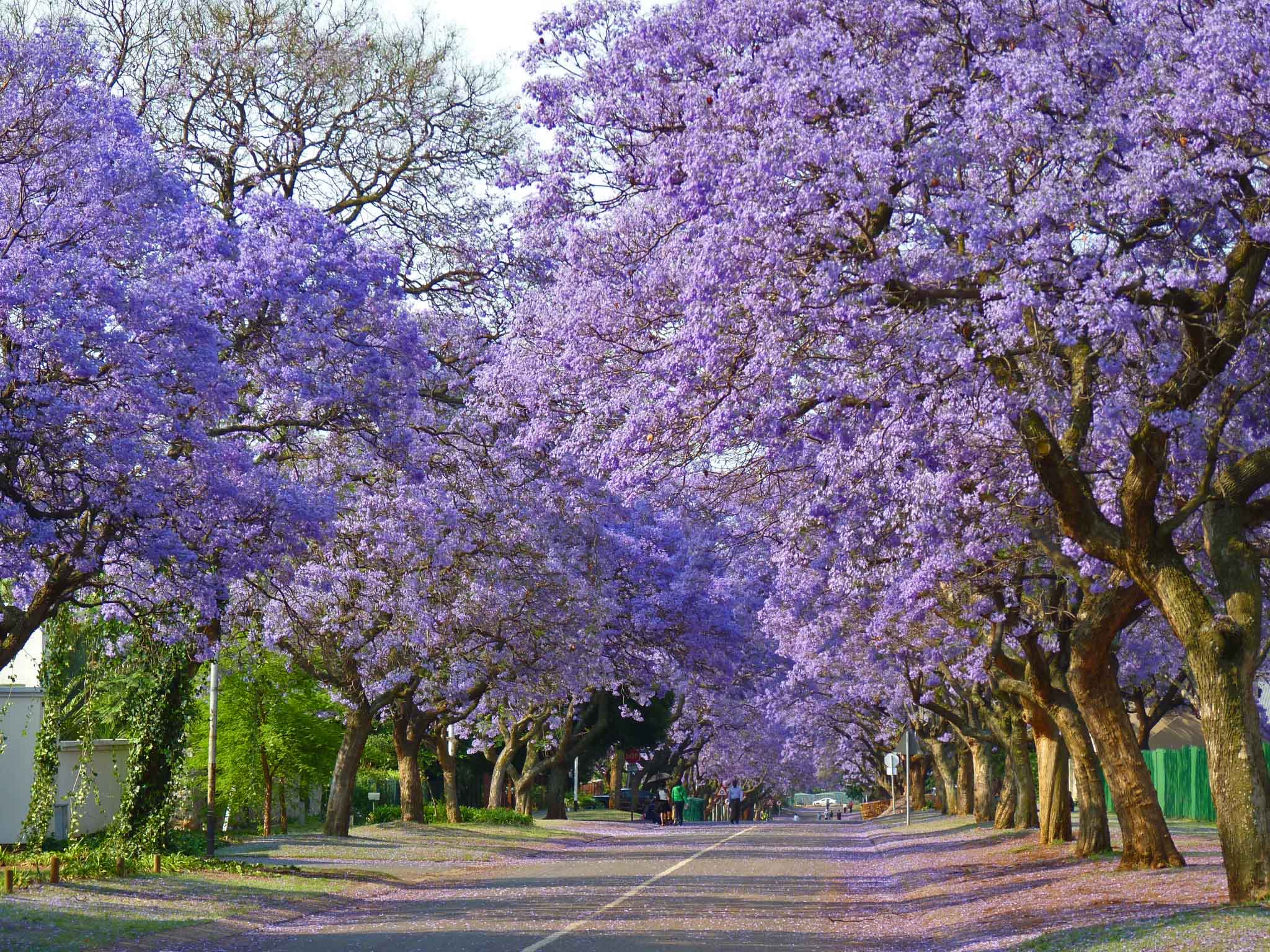 ---
John Beer Laburnum Walk, United Kingdom
The John Beer Laburnum Walk in Pembroke Lodge Gardens is at its blooming peak in early May. This calm, tranquil and beautiful pathway is worth paying a visit.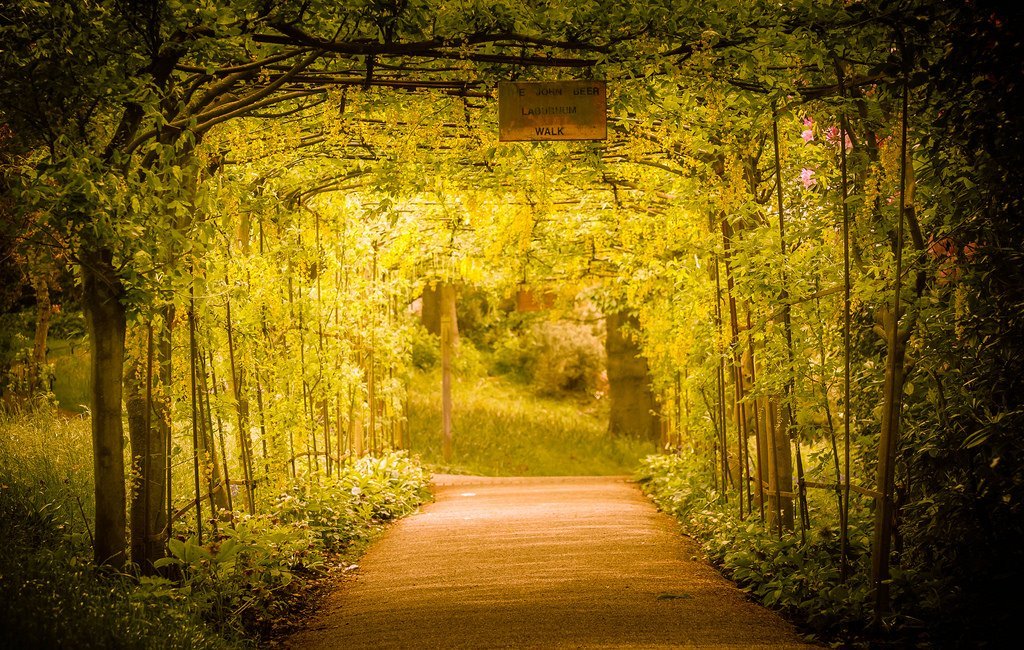 Image: Flickr/faranorclarke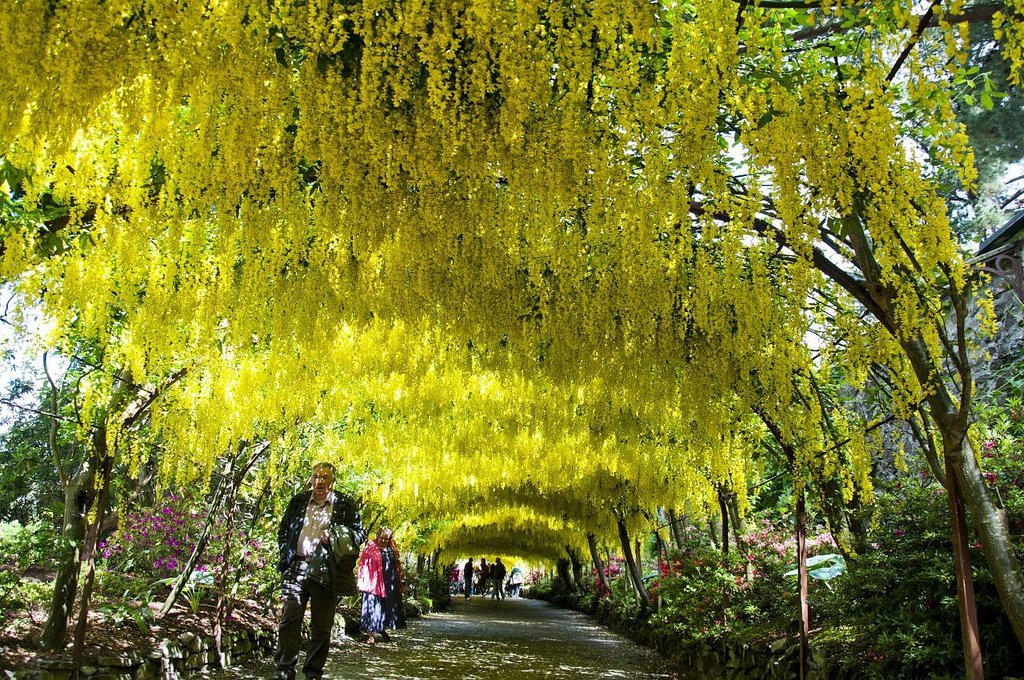 Image: Flickr/Tony Shertila
Image: Flickr, Tony Shertila
---
Oak Alley, Louisiana, USA
Located on the banks of the Mississippi River, Oak Alley is a historic plantation in New Orleans, Louisiana. The double rows of live oaks were planted in the early 18th century, making a spectacular path to walk through.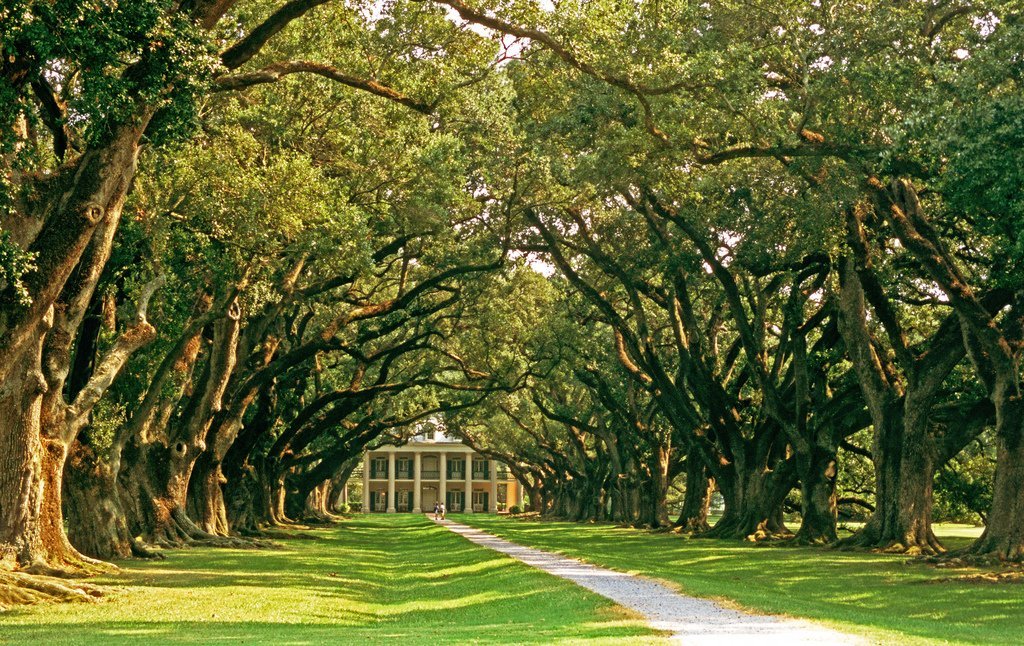 Image: Flickr/Laura A. McElroy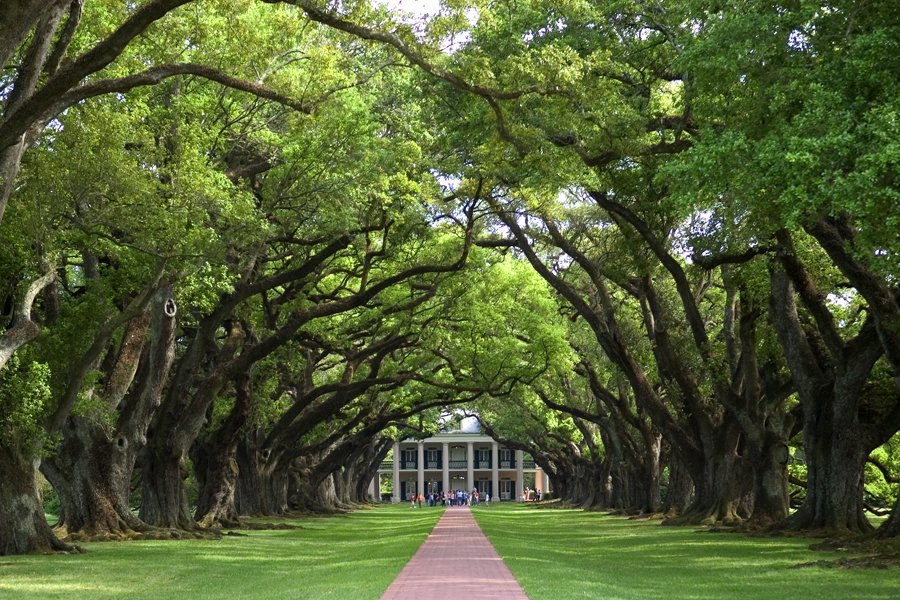 Image: Flickr/grbenson3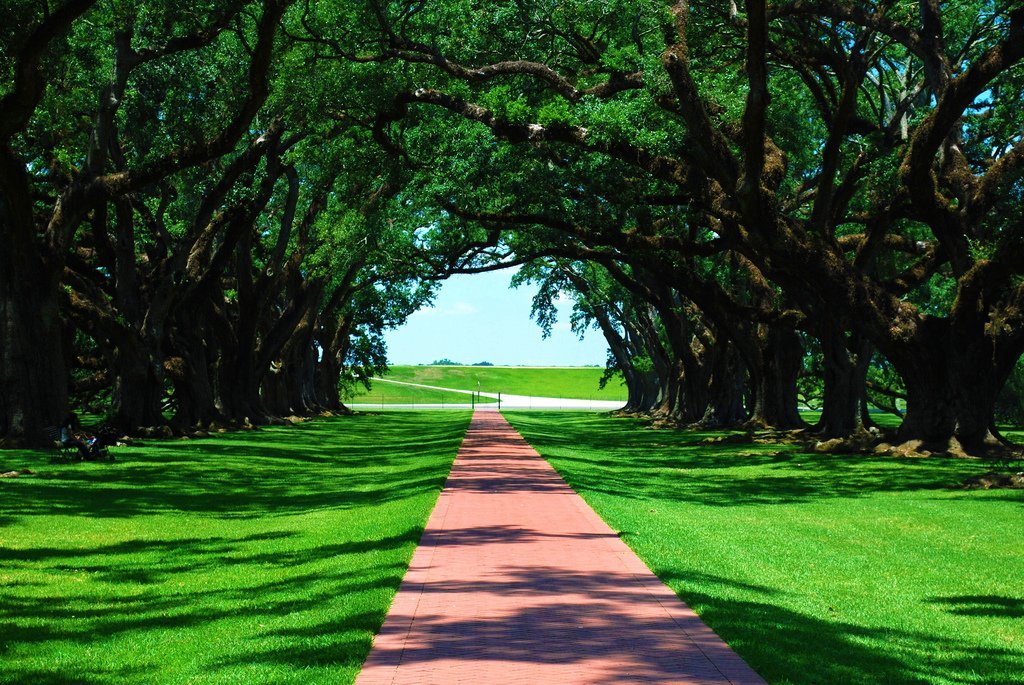 ---
Rua Goncalo de Carvalho, Brazil
More than 100 Rosewood trees make up 'Rua Goncalo de Carvalho', considered as the most beautiful street in the world. It is located in Porto Alegre of Brazil and has been declared as the environmental heritage of the country.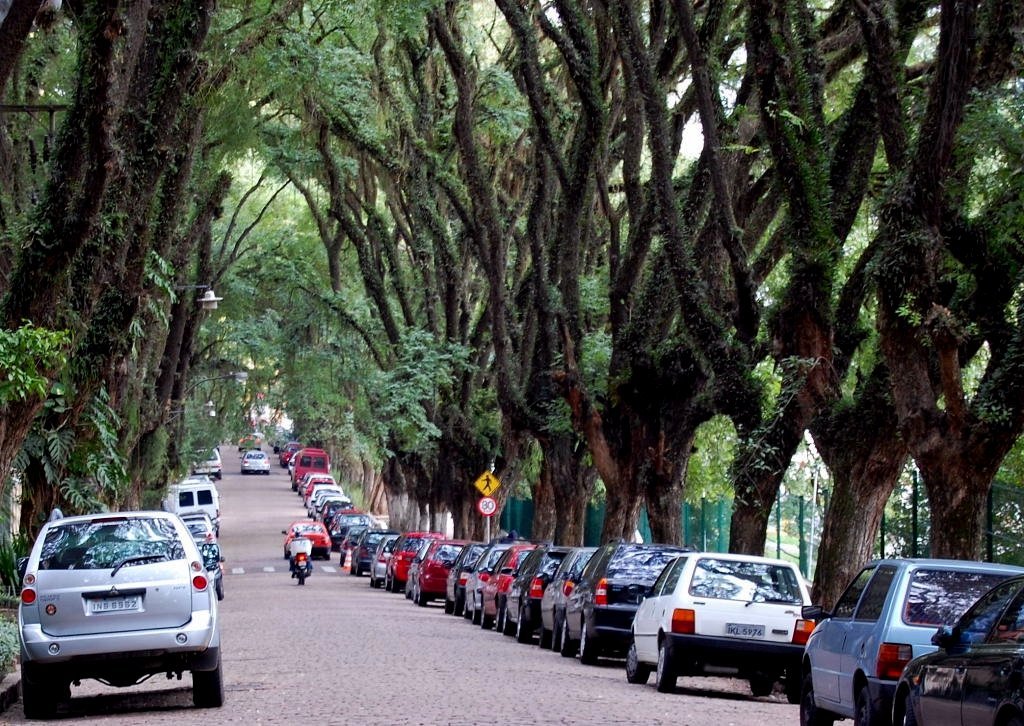 Image: Flickr/Generoso Mrack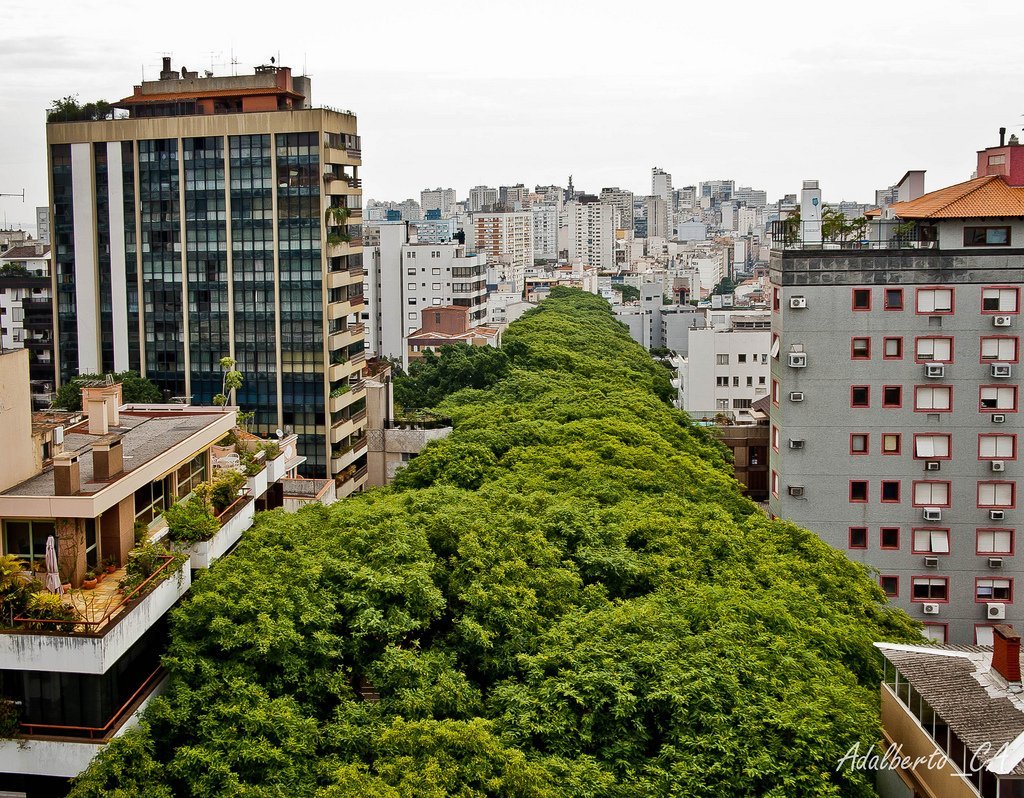 Image: Flickr/Adalberto CA
---
Tunnel of Love, Ukraine
The Tunnel of Love is located in Klevan Ukraine surrounding a 1.8 mile long railway track leading to the woodworking factory. It is said by the locals that couples pass through this romantic tunnel to make their wishes come true.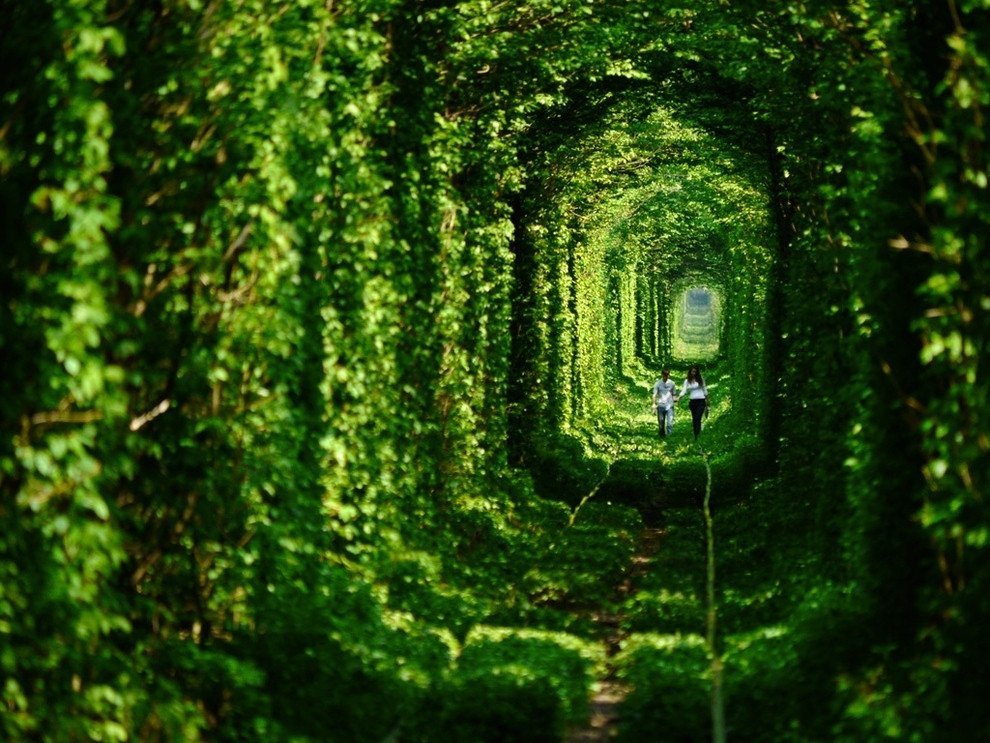 Image: Flickr/argirisxafis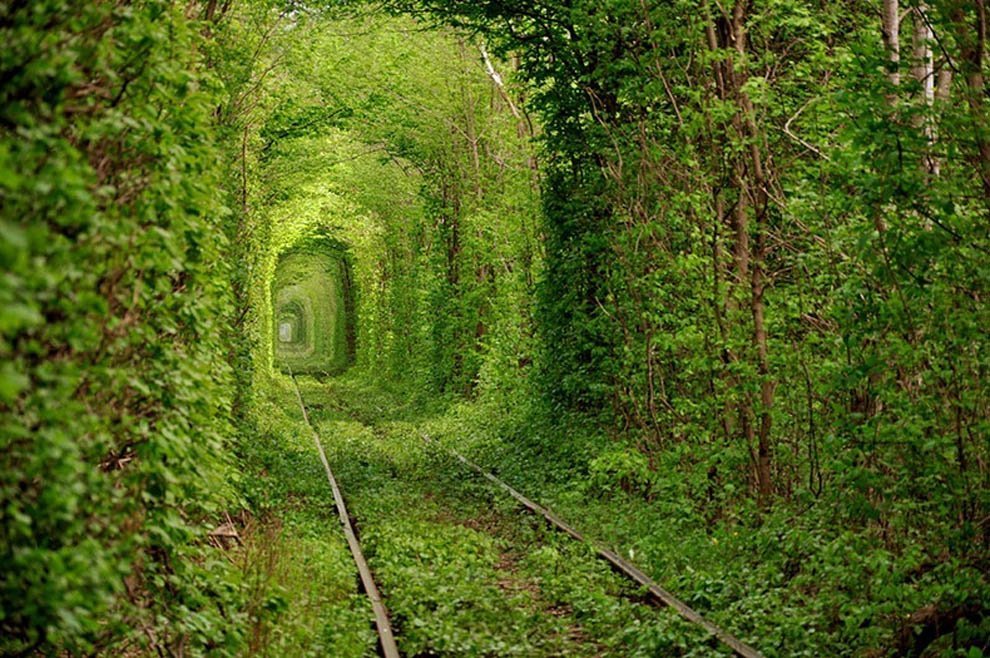 Image: Flickr/Julian Pencilliah
Image: Flickr/milos-pjatko
---
Wisteria Flower Tunnel, Japan
Some 150 Wisteria flowering plants covering 20 different species make-up an enchanting this tunnel blooming with colors. This tunnel is located Kawachi Fuji Garden, Kitakyushu, Japan. The best time to visit is from late April to mid-May.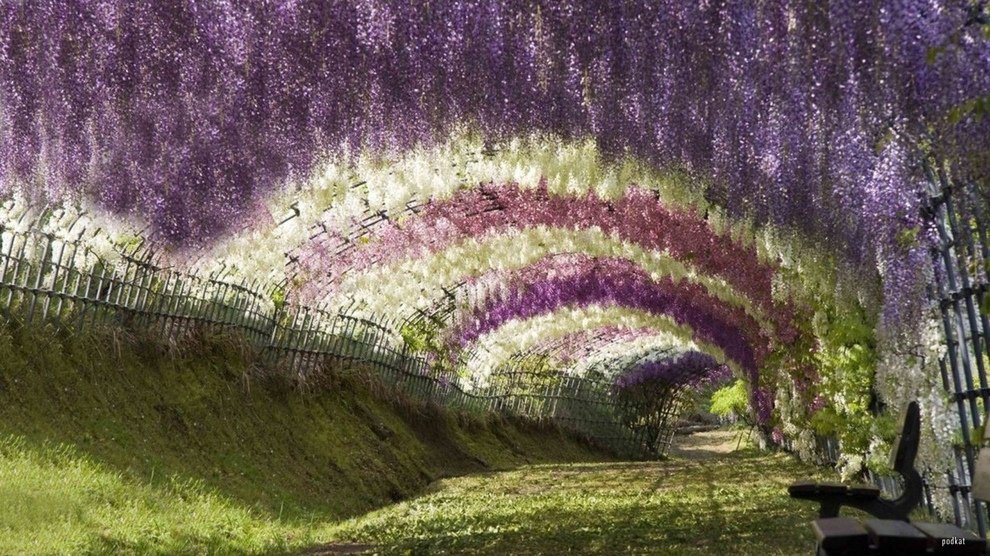 Image: Flickr/ancha1c
Image: Flickr/Soh_flickr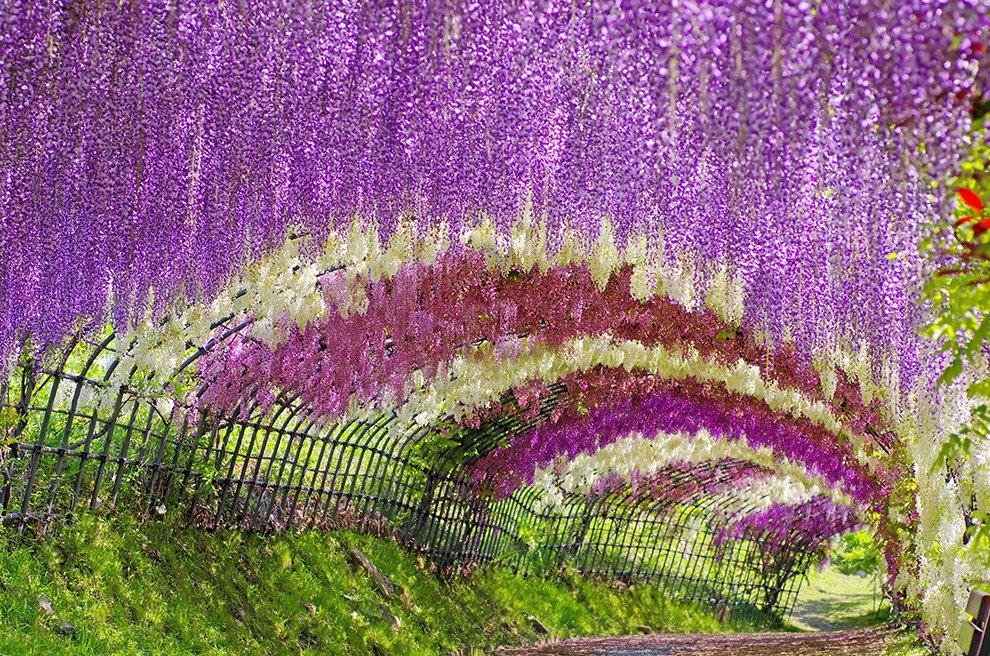 Image: Flickr/Binarycse
YOU MAY ALSO LIKE: 23 Haunting Places from Around the World Making You Feel Really Numb