'Tree in the House' will Unite You with the Nature Like Never Before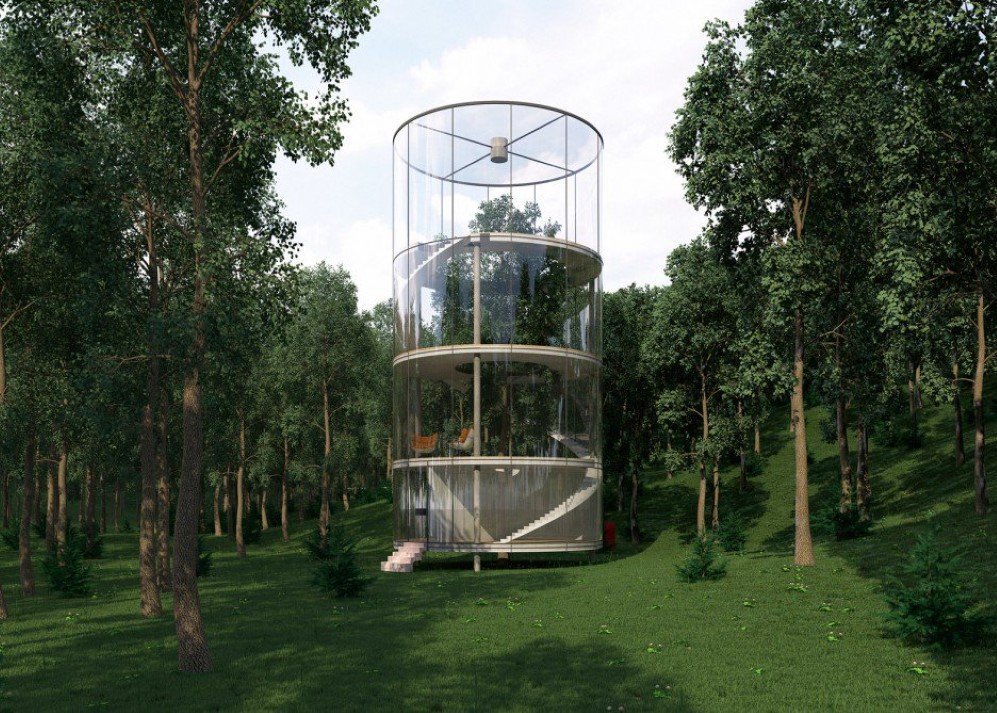 Even if we are surrounded by beautiful scenery and thick green forests, the concrete walls block us from the nature or to say the very least, the concrete blocks never let us feel unified with the very nature that we are a part of. Kazak architect, Almasov Aibek from A. Mosow Design Studio came up with a fairly simple architectural design to develop a constant bridge between nature and the house with "Tree in the house" in Almaty, Kazakhstan.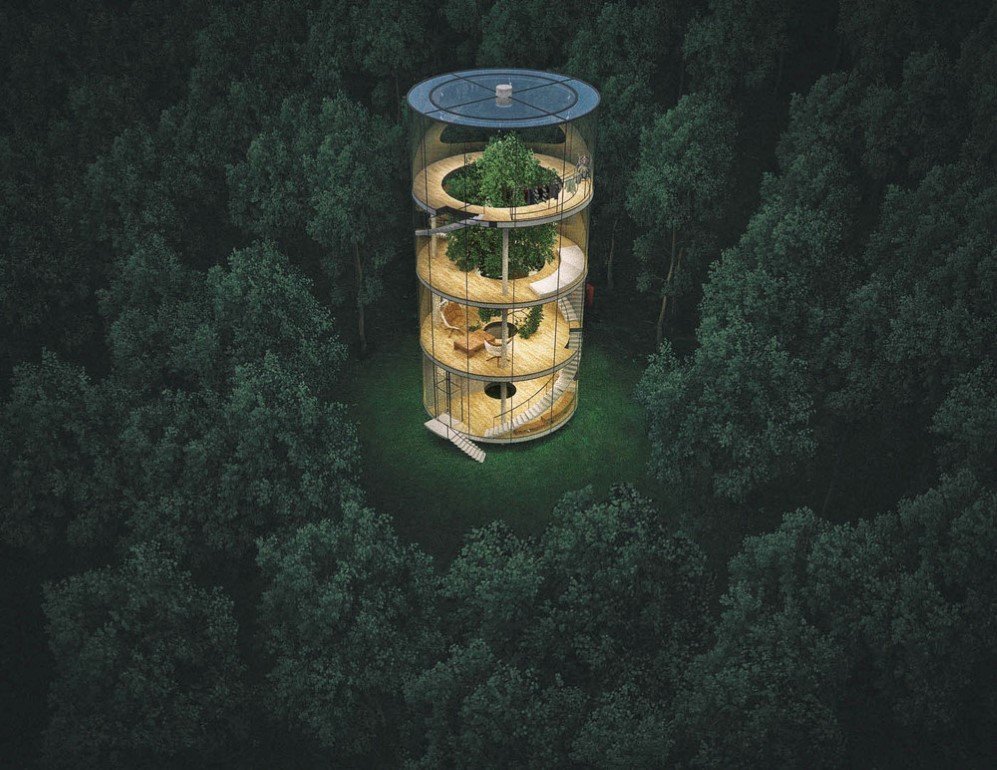 Tree in the house is essentially a transparent glass cylinder which encloses a colossal fir tree and a simplistic spiral staircase surrounding it. The structure gives a 360-degree view of the forest that is around it in the most minimalist way possible and the four-story ring floors will share the same essence of the environment-friendly home design.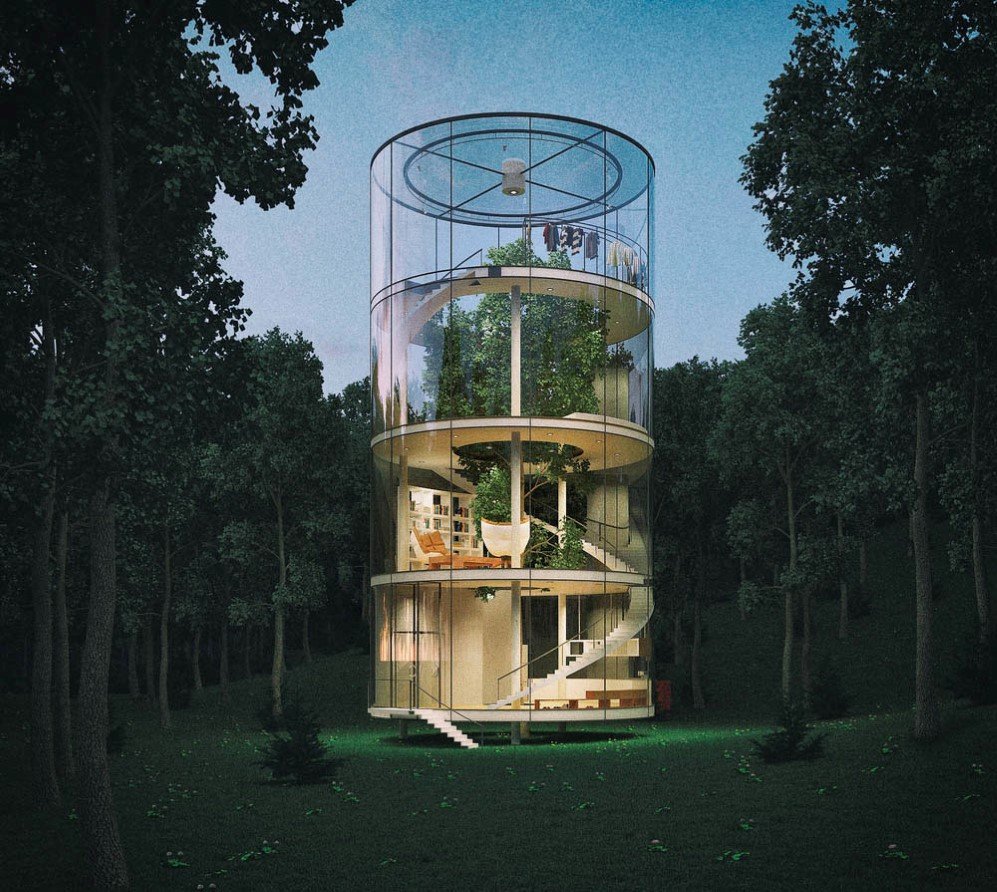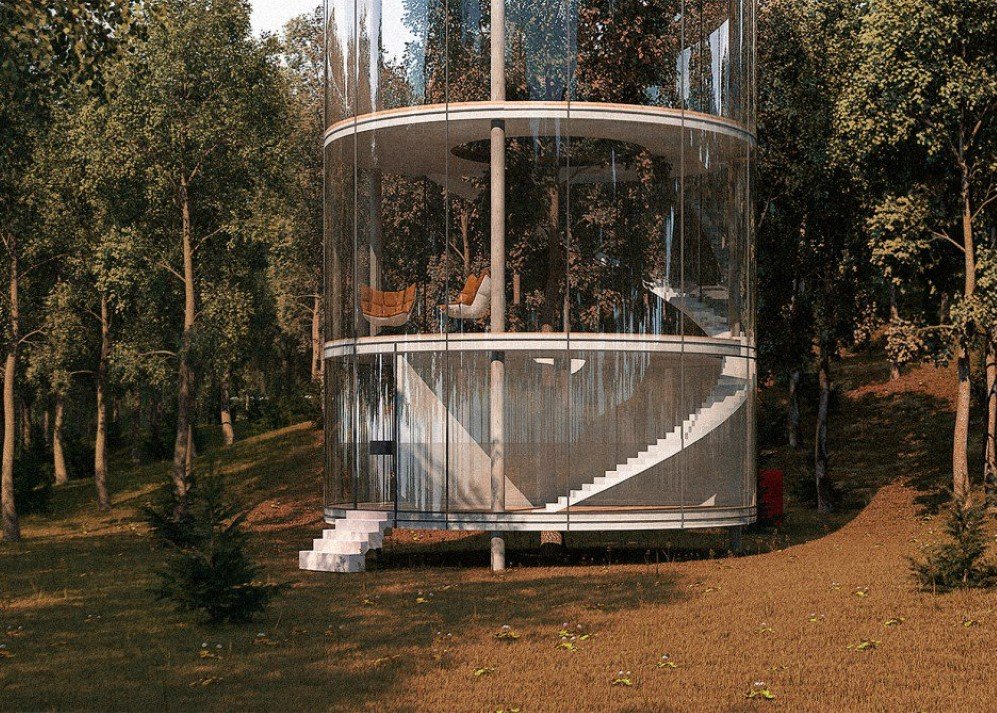 The solar-paneled glass structure will have free living space with wooden furnishing so that the residents can enjoy a unique blend of comfortable yet natural living environment. The architect himself describes the motivation behind this design as, "The main purpose of this project is to offer an alternative to the bustle of city life," said the architect. "We wanted to combine the capabilities of modern industrial design and the natural wealth and beauty."
Recommended for you (article continues below)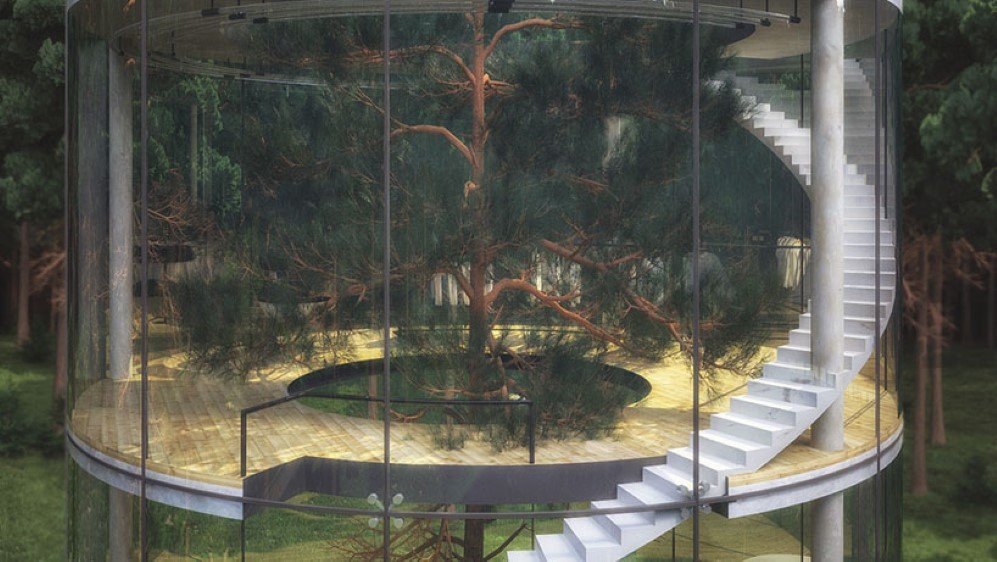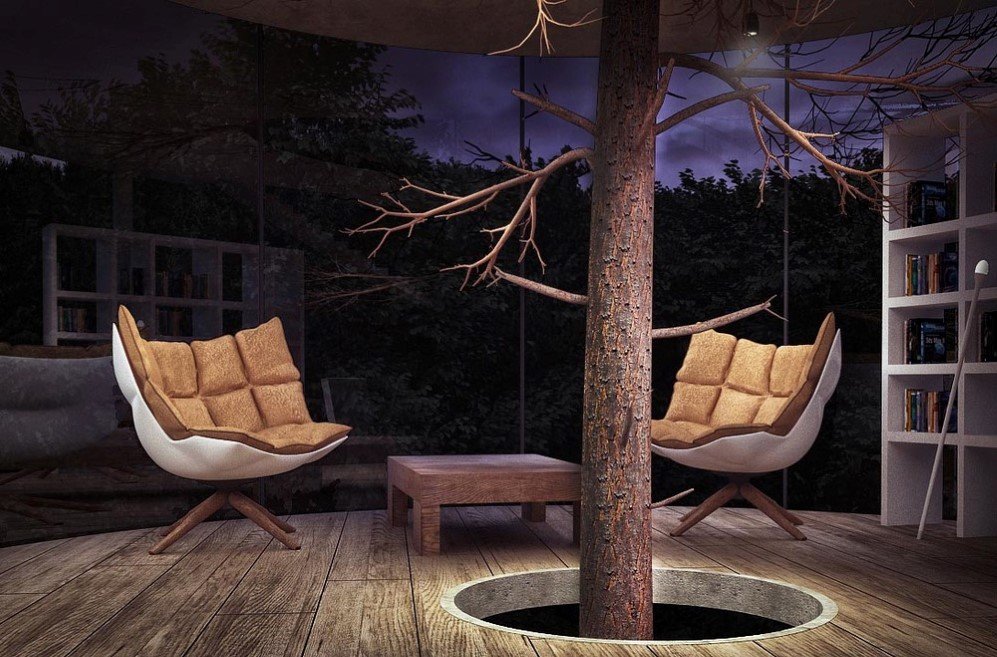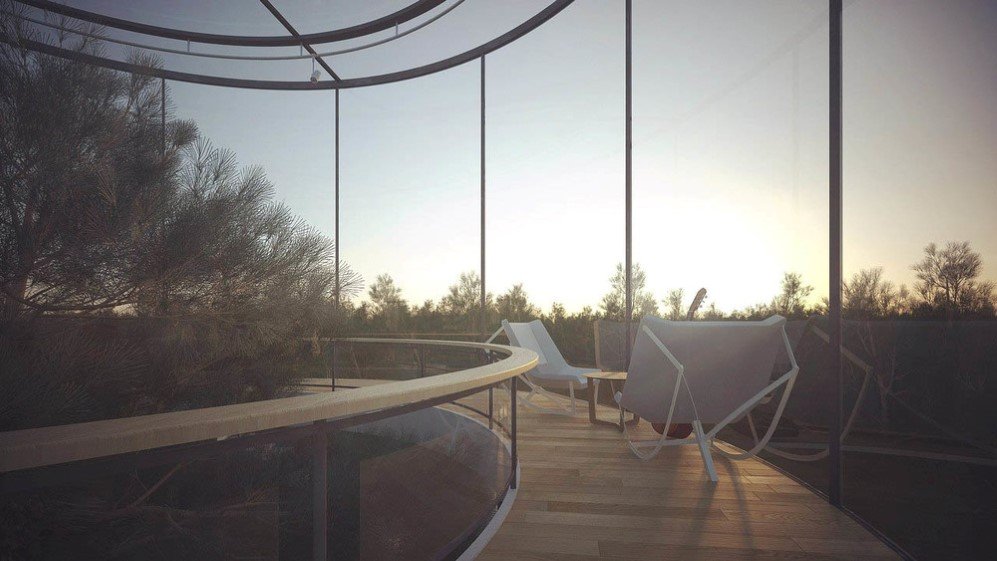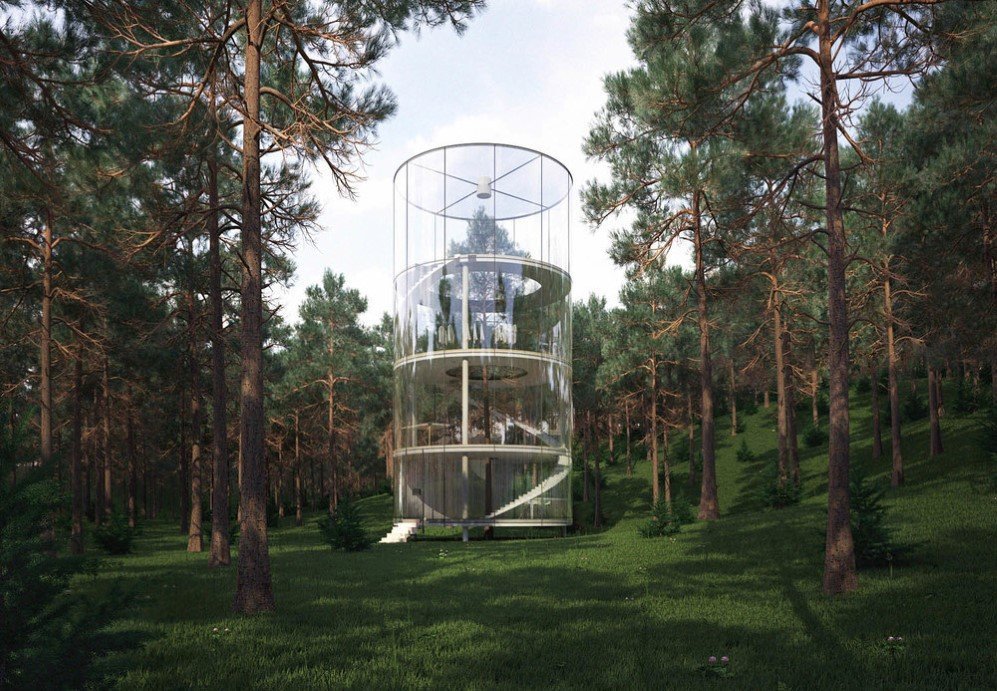 Images: © A. Masow Design Studio
References: Design Boom, Dezeen, Daily Mail