Traditional cuckoo clocks get revamped by Japanese design studio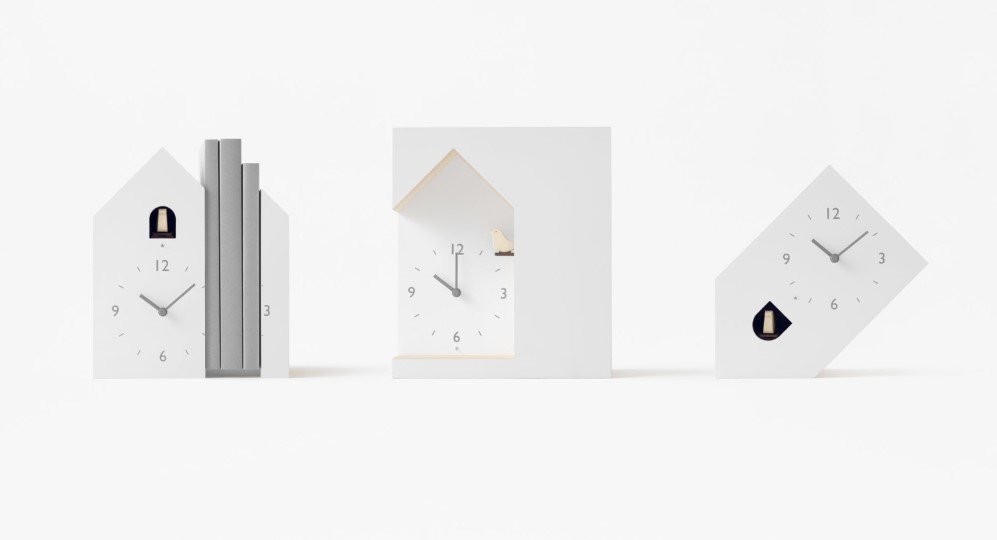 Nendo, a Japanese design studio has brought three very interesting design renovations to the traditional German cuckoo clocks for clock company Lemnos and the final products have truly elevated the purposefulness of these clocks. The first two versions of the updated cuckoo clocks are only slightly renovated in design but these minimalistic changes breathe a ton of fresh air in the conventional look of these clocks. The titled version inverts the clock with the roof working as the base and the cuckoo coming out from it.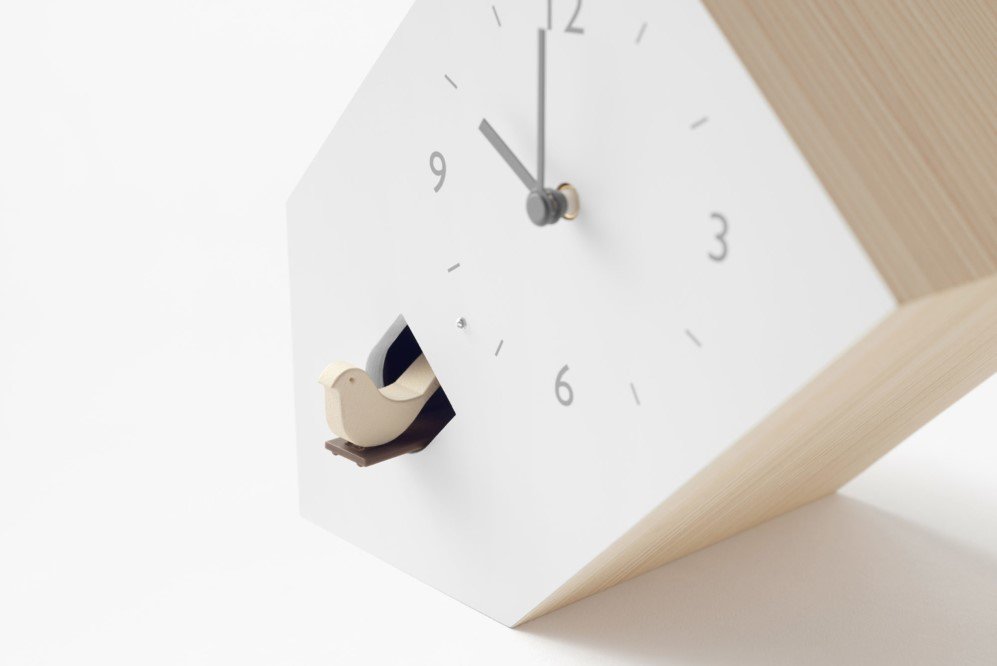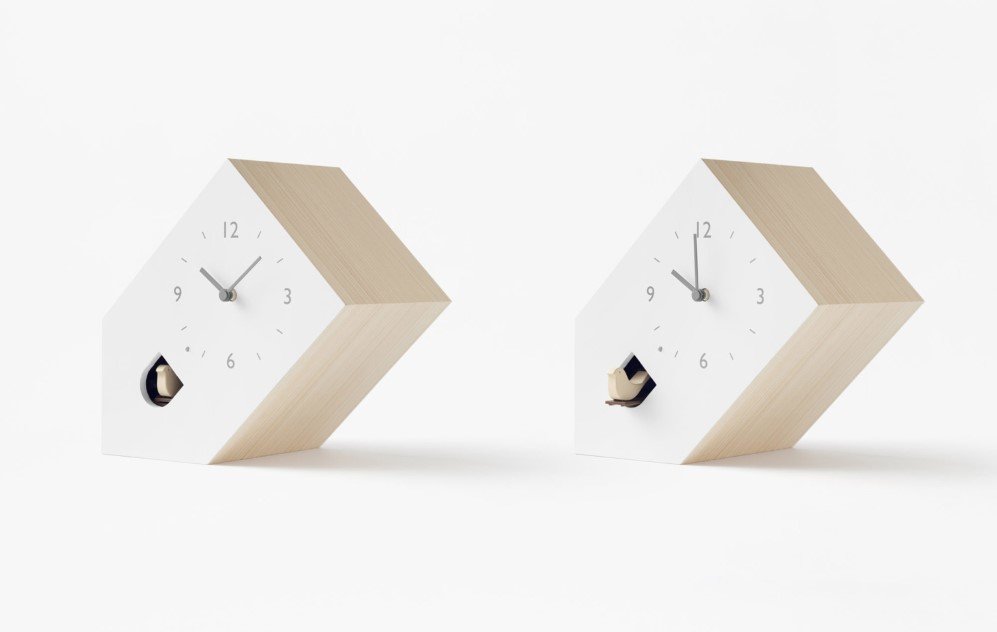 On the other hand, the dented version design involves the motorized bird coming out from the carved wooden birdhouse that rests on the left of the clock face.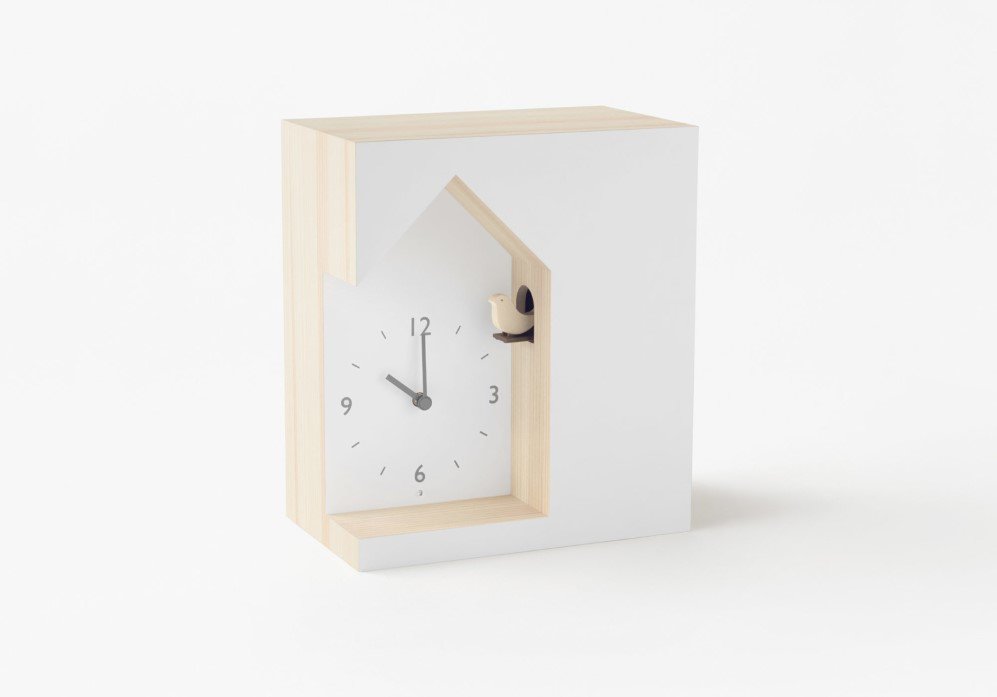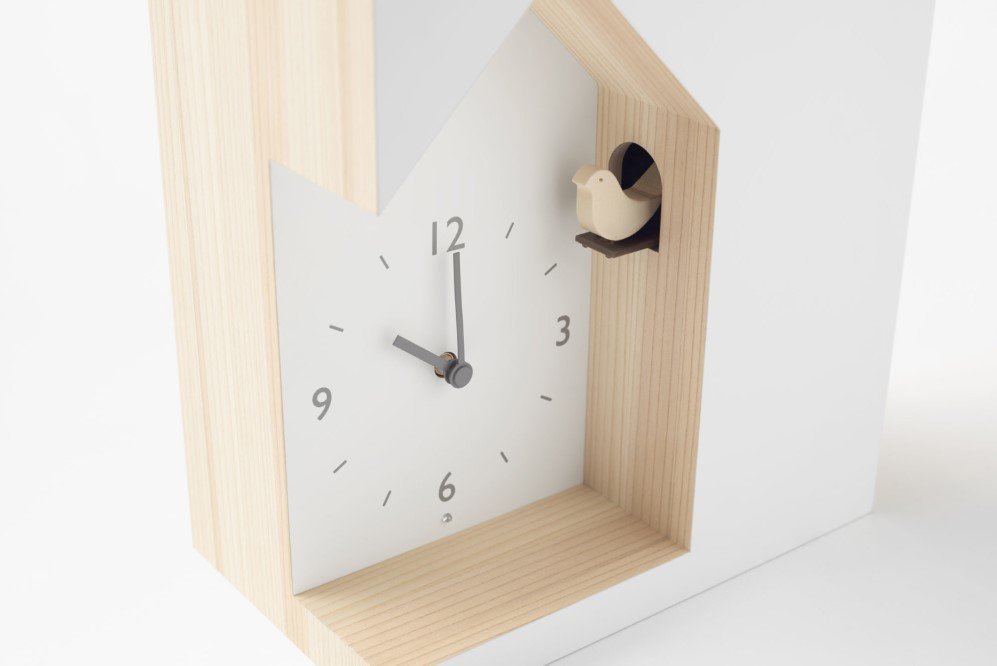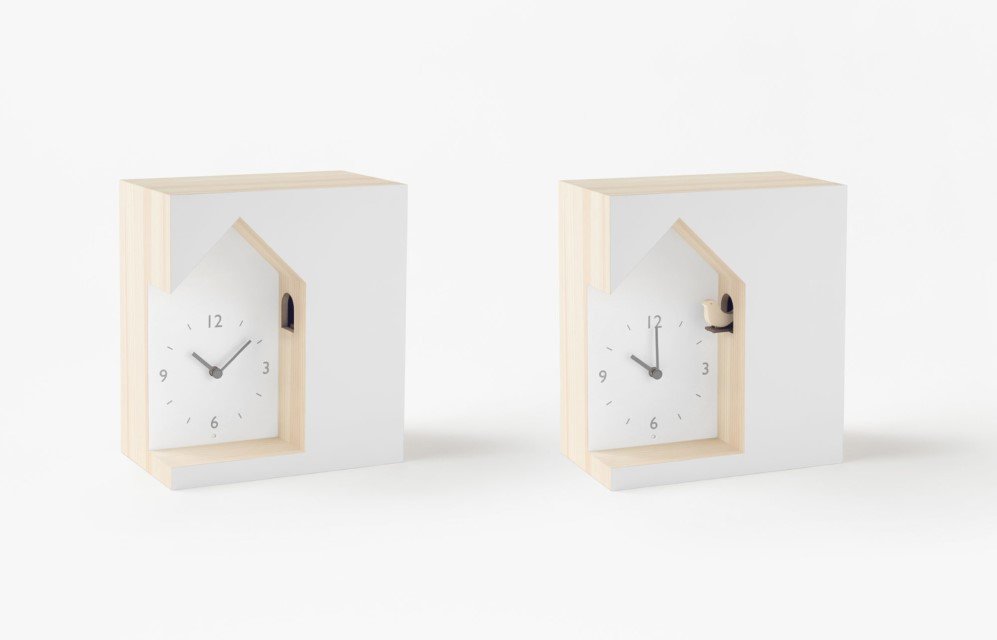 Recommended for you (article continues below)
However, the bookend version of the cuckoo clock is the one that has really hit well with the buyers since it splits the clock face to allow some space for the books to nestle and hence making the traditional alarm clock seem pretty cool with its dual purpose. You can check out other innovations by Nendo on their website here!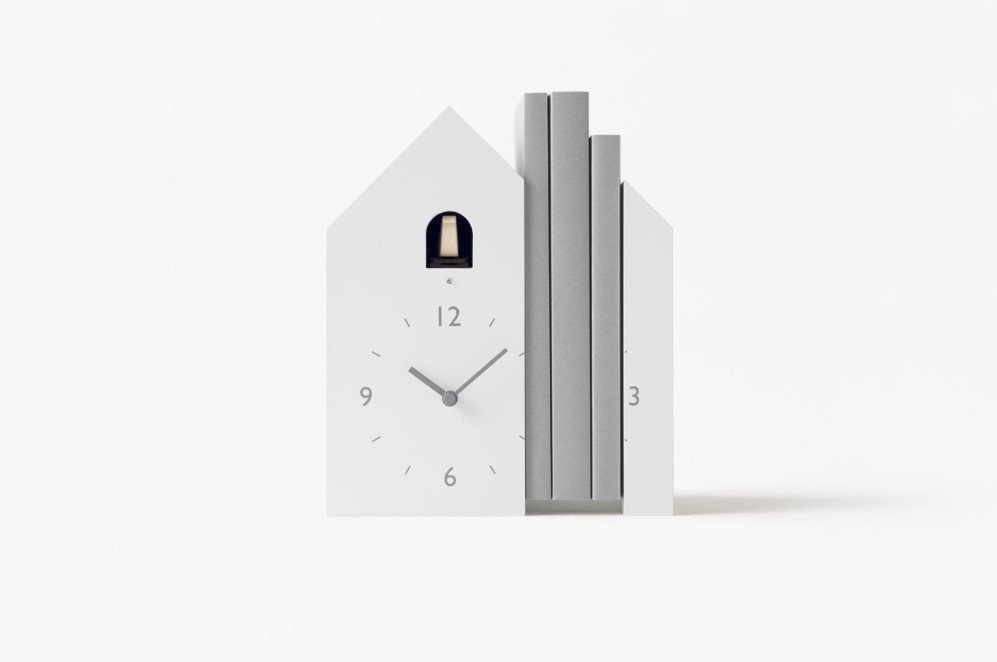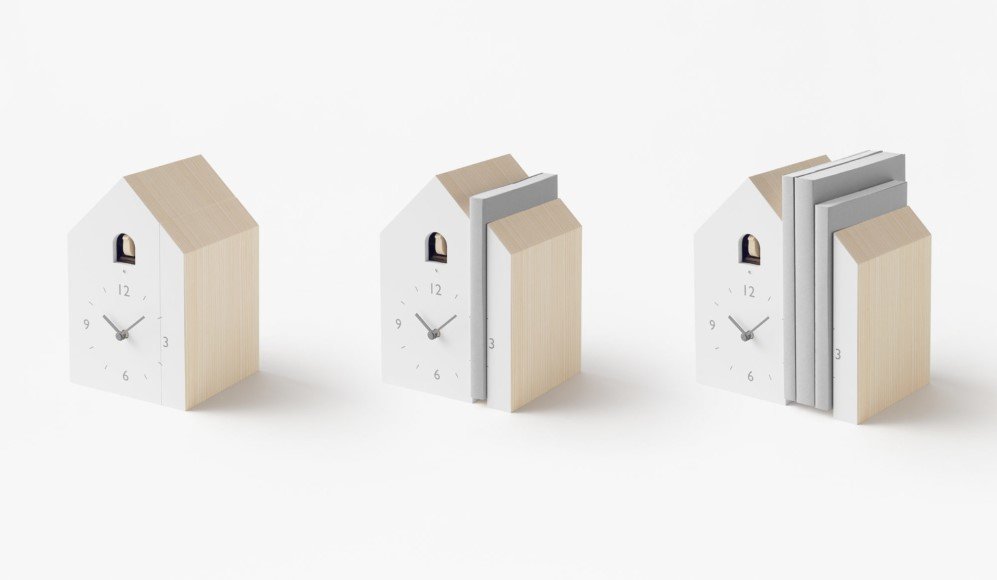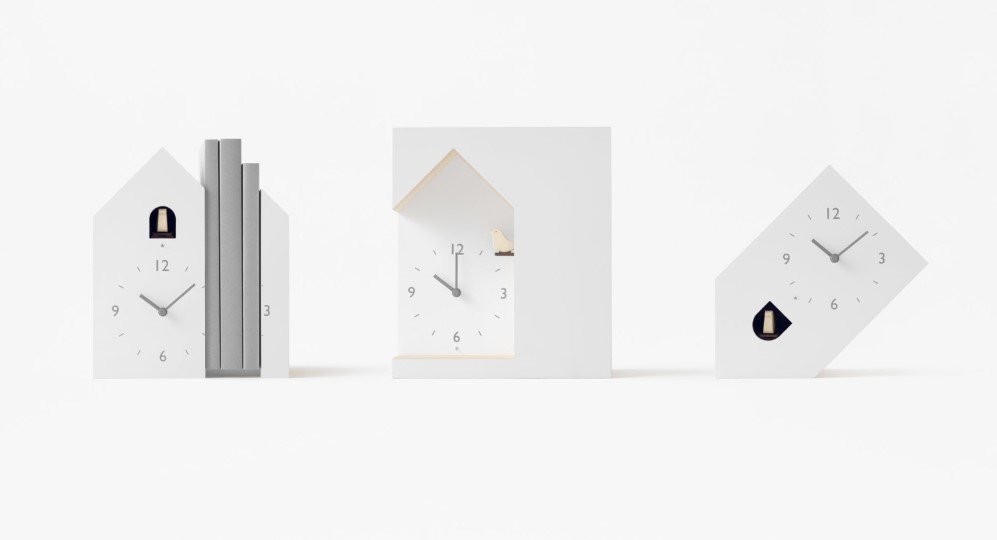 Images: © Nendos
h/t: Colossal