Top Ten Tallest Buildings in the World
The mankind saw its first tallest structure in the form of "Red Pyramid" built for Pharaoh Sneferu in 2560 BC which was 104m (341 ft) high. It was soon surpassed by the "Red Pyramid" built for Pharaoh Khufu with a height of 146m (481 ft) in 2600 BC. However it took another 3,771 years for the record to be broken when Lincoln Cathedral reached 160m (525 ft). Since then the world caught by the fray of building high rise structures. The 20th century saw skyscrapers dominate the city skylines. We take a look at the world's tallest structures built to-date.
Recommended for you (article continues below)
SEE ALSO: How Tall Can We Build?
---
10. Two International Finance Centre, Hong Kong
International Finance Centre is a prominent landmark on Hong Kong Island consisting of two skyscrapers, the IFC Mall and a 55 storey Four Seasons Hotel. Tower 2 is the second tallest building in Hong Kong. The construction started in 1997 and was completed in the year 2003. The building rises to a height of 412.0 m (1,351.7 ft). Tower 1 is also known as 1IFC and branded as "One IFC". Likewise, Tower 2 is also known as 2IFC and branded as "Two IFC". One International Finance Centre was constructed in 1998 and opened in 1999. It is 210m (688 ft) tall, has 39 stories and four trading floors. Two International Finance Centre was completed in 2003. This 415 tall building is currently Hong Kong's second tallest having 88 storeys and 22 high ceiling trading floors.
---
9. Jin Mao Tower, China
The Jin Mao Tower is an 88-story landmark skyscraper, located in the Lujiazui area of the Pudong district of Shanghai, China It is a mixed use building containing offices and the Shanghai Grand Hyatt hotel. The building rises to a height of 420.5m (1,380 feet) making it the tallest building in the world at the time of its opening in January 1999.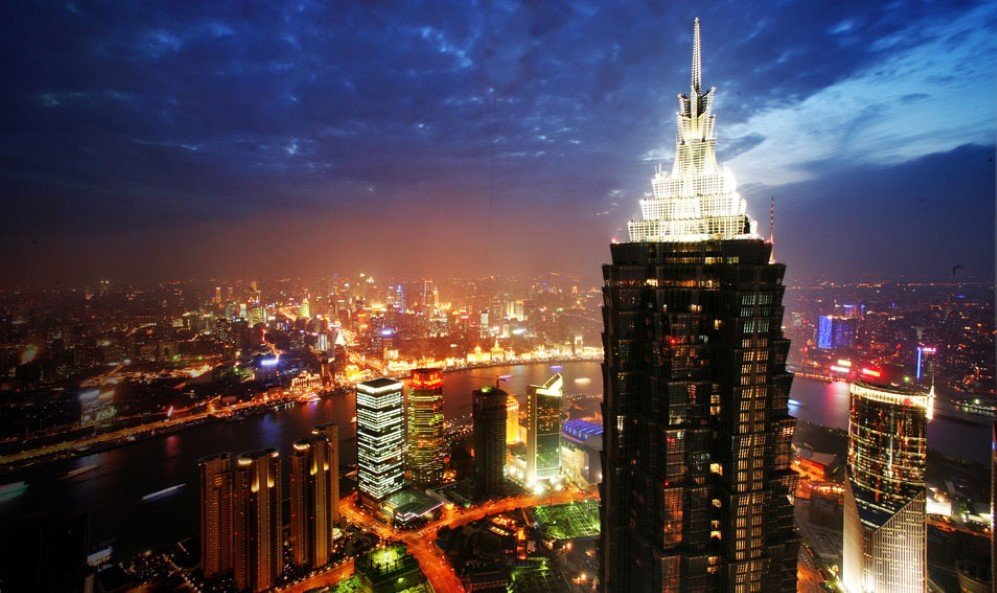 ---
8. Willis Tower, USA
Willis Tower (commonly referred as Sears Tower) is a 108 story, 442 m (1,451 ft) skyscraper in Chicago. The Willis Tower is the second-tallest building in the United States and the eighth-tallest freestanding structure in the world. This skyscraper is one of the most popular tourist destinations in Chicago with over one million people visiting its observation deck each year. The observation deck, called the Sky-deck was opened on June 22, 1974 and is located on the 103rd floor of the tower; at a height of 412 m (1,353 feet) and is one of the most famous tourist attractions in Chicago.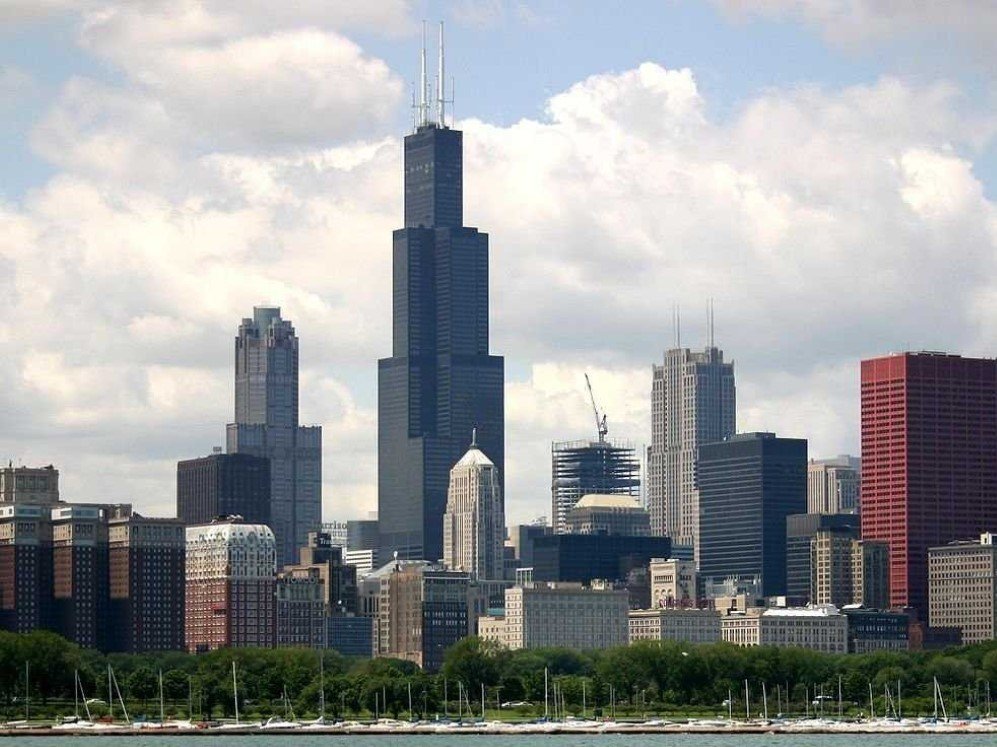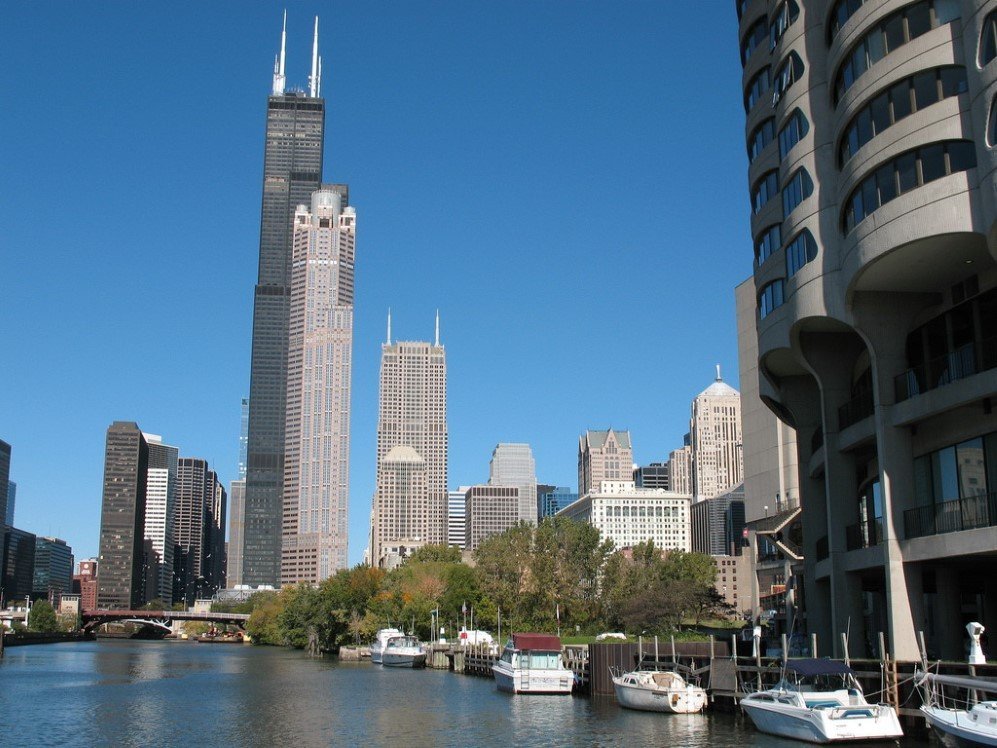 ---
7. Zifeng Tower, China
Zifeng Tower also known as Nanjing Greenland Financial Center is a 450-metre (1,480 ft) skyscraper completed in 2010 in Nanjing, China. The 89 story building comprises of retail and office space in the lower section, and restaurants, a hotel, and a public observatory near the top at a height of 271.8 m (892 ft). The building was officially inaugurated on 18th December, 2010.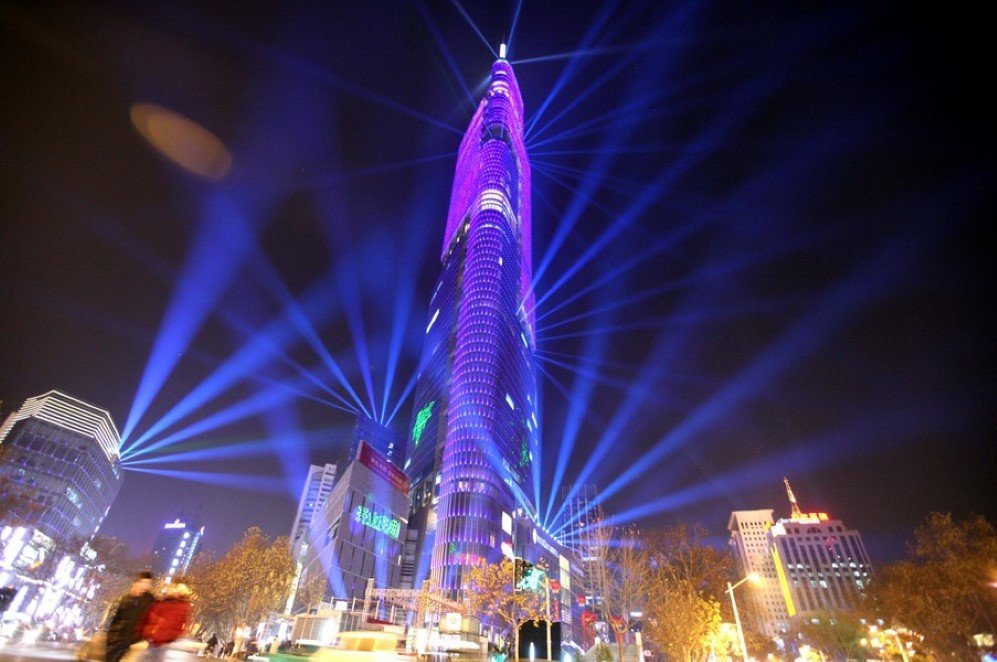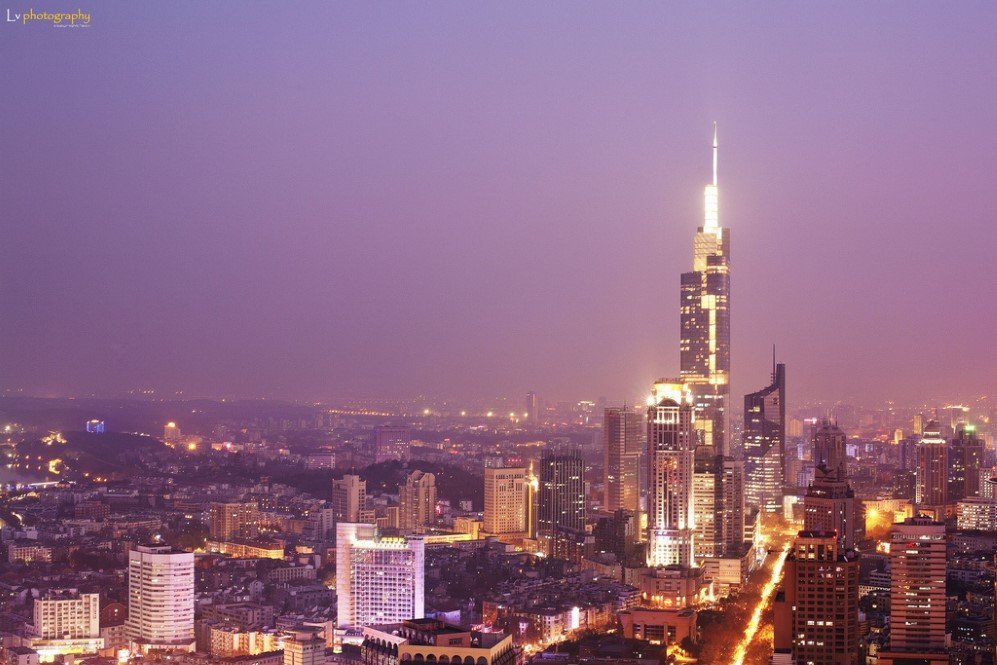 ---
6. PETRONAS Twin Towers, Malaysia
PETRONAS Twin Towers are a pair of skyscrapers in Kuala Lumpur, Malaysia, that are among the world's tallest buildings. The Towers were built to accommodate the headquarters of PETRONAS, the national petroleum company of Malaysia. The construction started on 1st March, 1993 and was completed on 1st April, 1994. However, the towers were inaugurated on 1st August, 1999. Both the towers ascend to a height of 451.9 m (1,483 feet). The floor count of the building is 88 along with 5 basement floors. Each building is supported by 16 large columns around its perimeter, which along with the rest of the frame, are made of high-strength, steel-reinforced concrete rather than of structural steel. The exterior sheathing consists of stainless steel and glass. A sky-bridge two stories tall links the two towers between the 41st and 42nd stories. It took a hefty amount of US$1.6 billion to construct these towers.
---
5. International Commerce Centre, Hong Kong
The International Commerce Centre ICC Tower is a 118-storey, 484 m (1,588 ft) commercial skyscraper completed in 2010 in West Kowloon, Hong Kong. As of 2013, it is the world's seventh tallest building by height, world's third tallest building by number of floors, as well as the tallest building in Hong Kong.
---
4. Shanghai World Financial Center, China
Shanghai World Financial Center is a mixed-use skyscraper located in Shanghai, China. It is one of the tallest buildings in the world which was designed by the American architectural firm Kohn Pedersen Fox Associates, New York City. It has 101 stories and reaches a height of 492 m (1,614 feet). The building opened in 2008 after a construction period of 11 years. It is a mixed-use skyscraper, consisting of offices, hotels, conference rooms, observation decks, and ground-floor shopping malls. USD $ 1.20 billion is the construction cost of this building.
---
3. Taipei 101, Taiwan
The Taipei 101 formerly known as "Taipei World Financial Center" is a landmark skyscraper located in Xinyi District, Taipei, Taiwan. The building ranked officially as the world's tallest from 2004 until the opening of the Burj Khalifa in Dubai in 2010. The construction started in 1999 and after consuming an astounding amount of US$1.8 billion was completed in 2004. Taipei 101 consists of 101 floors above the ground with 5 floors underground and reaches to a height of 509 m (1,669.9 ft). The tower is designed to withstand cyclones and earthquakes.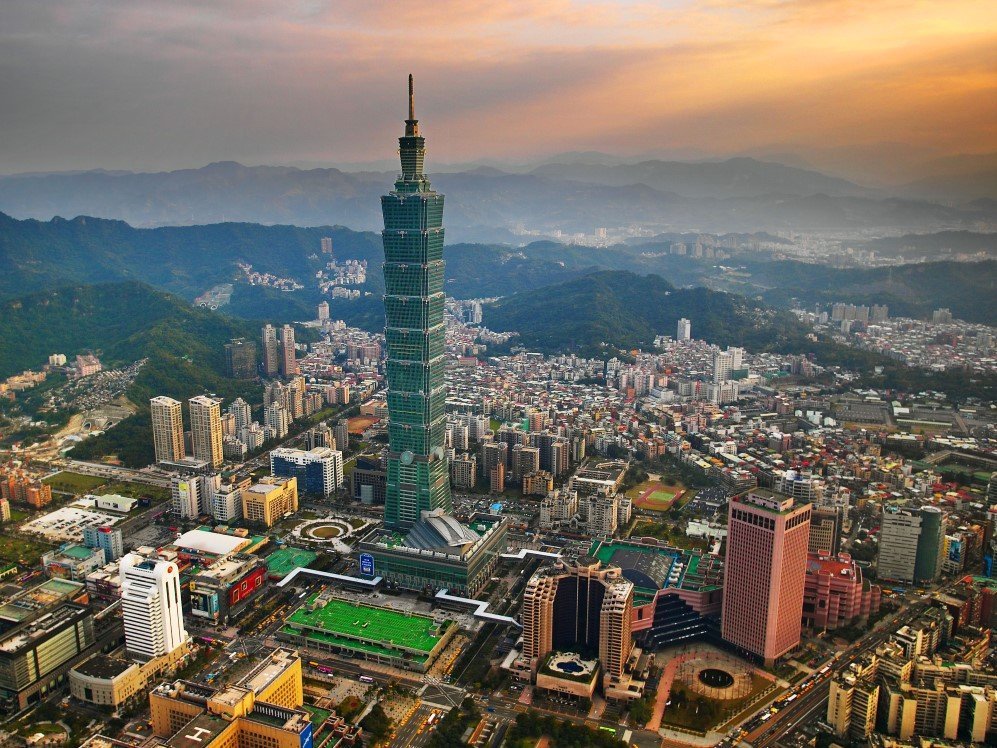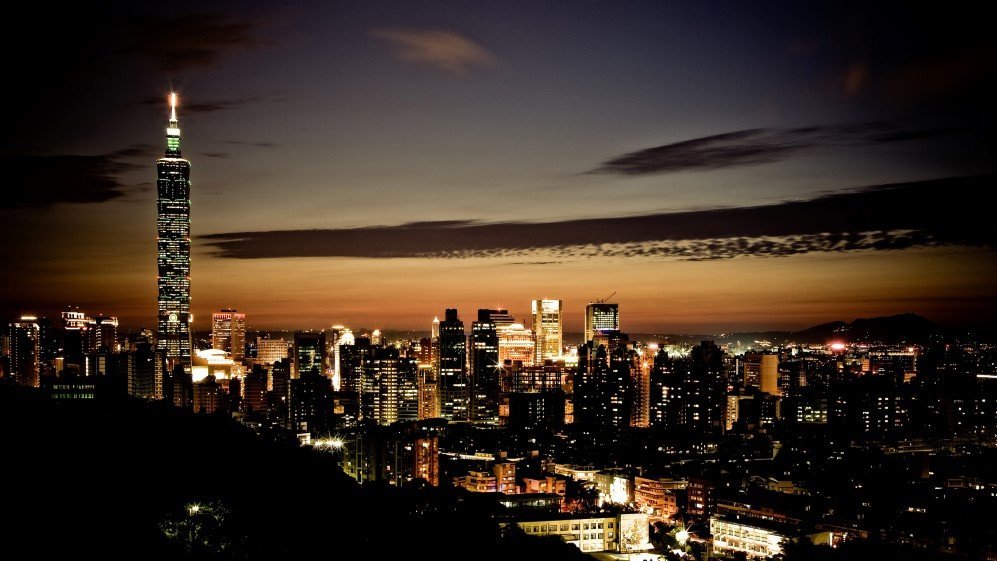 ---
2. Abraj Al Bait Tower, Saudi Arabia
The Abraj Al-Bait Towers, also known as the Mecca Royal Hotel Clock Tower, is a building complex in Mecca, Saudi Arabia. These towers are a part of the King Abdulaziz Endowment Project to modernize the city in catering to its pilgrims. The building complex is meters away from the world's largest mosque and Islam's most sacred site, the Masjid al-Haram. The complex comprises of seven towers; a 95 storey central tower surrounded by six towers rising between 42 and 48 stories high. The central clock tower (including its spire) rises to a height of 601m (1,972 feet). The complex holds several world records; the tallest clock tower in the world and the world's largest clock face having a diameter of 43m (141 feet). The Abrāj al-Bayt complex has a floor space of approximately 16 million square feet (1.5 million square metres), nearly equaling the area of Dubai International Airport's Terminal 3 hence making it the largest building in the world by floor area. The complex consists of hotels, shopping centers, residential apartments, and a prayer area capable of accommodating thousands of worshippers. Designed and constructed by the Saudi Binladin Group, along with a number of other Saudi and international firms, the entire project was reported to cost $3 billion.
---
1. Burj Khalifa, UAE
Burj Khalifa, is a mixed-use skyscraper in Dubai, United Arab Emirates, that is the world's tallest building to date. Initially known as Burj Dubai during its construction, the name was changed to Burj Khalifa (Khalifa Tower) to honor the president of the neighboring state of Abu Dhabi, Sheikh Khalifah ibn Zayid Al Nahyan. The building was built to house a variety of commercial, residential and hospitality ventures. Upon completion it reached to a height of 828 m (2,717 ft), having a floor count of 162, making it the tallest building of the world. It was designed by the Chicago-based architectural firm of Skidmore, Owings & Merrill. It took a staggering amount of USD $ 1.5 billion to build it. Close to 26000 glass panels, all hand cut were used in the exterior cladding of the building.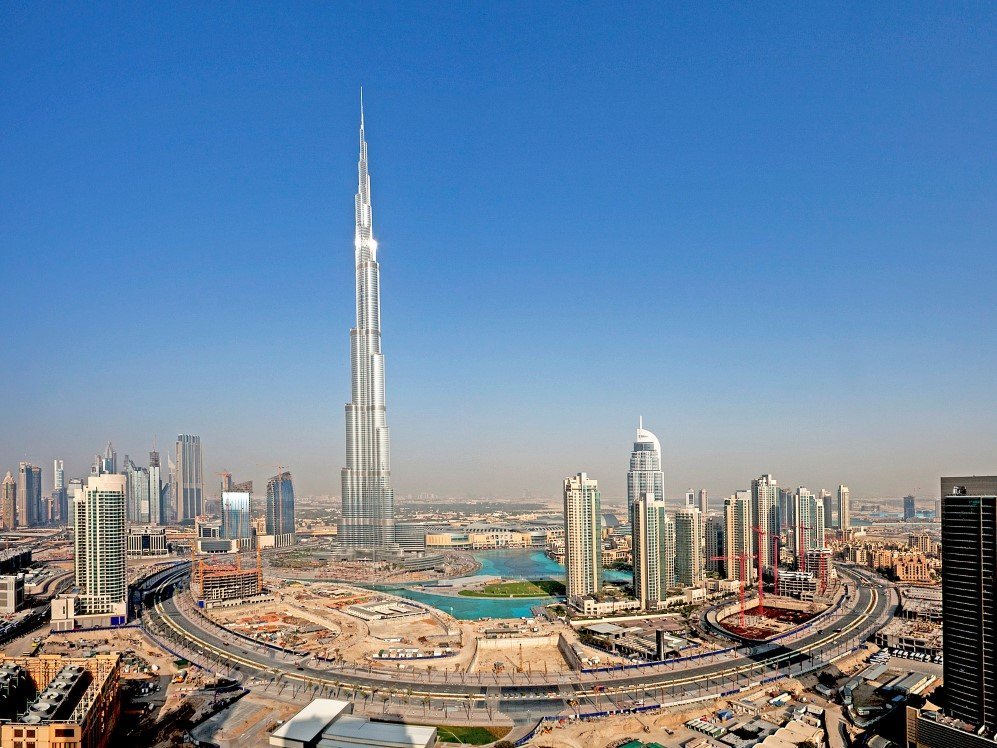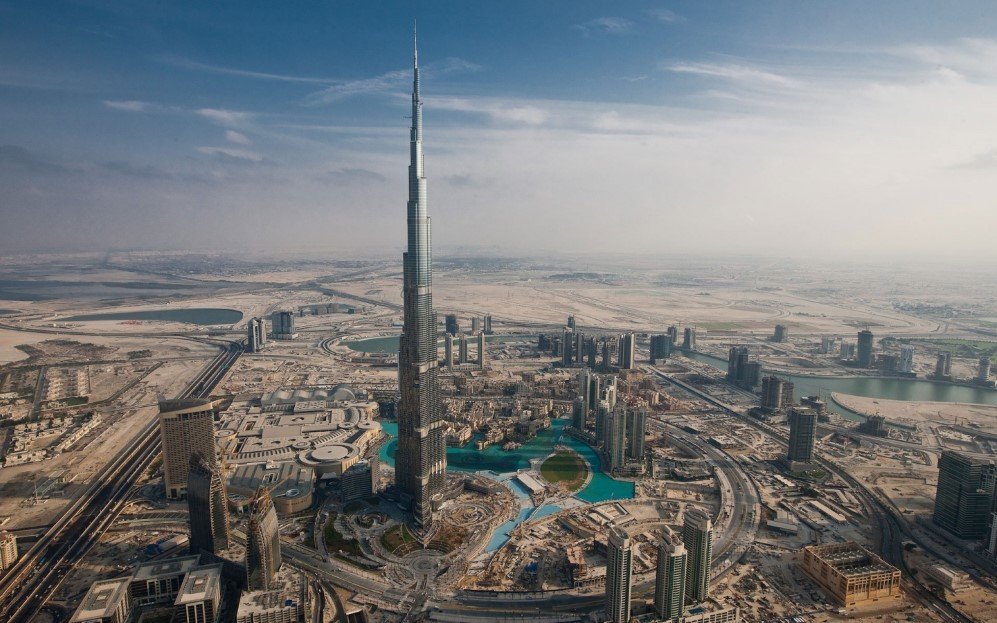 YOU MAY ALSO LIKE: Ten Tallest Structures of Their Own Kind