These tiny concrete pipe houses are the ultimate solution to the housing problem in Hong Kong
Housing problems in Hong Kong are not hidden to anyone since it is as difficult to find a house, let alone a dream house that is spacious, in Hong Kong as it is to find water in a desert. However, James Law Cybertecture, a Hong Kong-based studio has used this situation to come up with its very own innovative solution.
Designer James Law has used concrete pipes to create micro-apartments, named as Opod Tube Houses, that can fit into any narrow space of Hong Kong. The apartment has been created for temporary residency for 1 to 2 years for the young people who find it difficult to afford a conventional apartment in the crowded city.
The Opod Tube Houses are just a bit over than 8-feet-wide and have a space of 100-square-foot so it can easily house one or two people. The Opads are very well furnished for the little space it is with room for a fridge and microwave and a folding bench that doubles as a bed. Moreover, the rear end of the apartment has a bathroom as well, making the house complete and functional. The tiny concrete pipe apartment surprisingly does not look cramped and suffocating due to the white-washed walls that give a very spacious look to the whole living space.
The end of the pipe works as the door as well as window since it can be opened or closed by using a smartphone app and the transparent nature of the door allows the natural light to get in. The 22-ton installation can easily be moved to different spaces and the moving cost is quite low since it does not require disassembling and assembling of bolts or brackets.
The Opod Tube Houses are available for purchase for as low price as $15000 or if you prefer to be a renter in the bustling city of Hong Kong, you can get it rented for just $400 per month!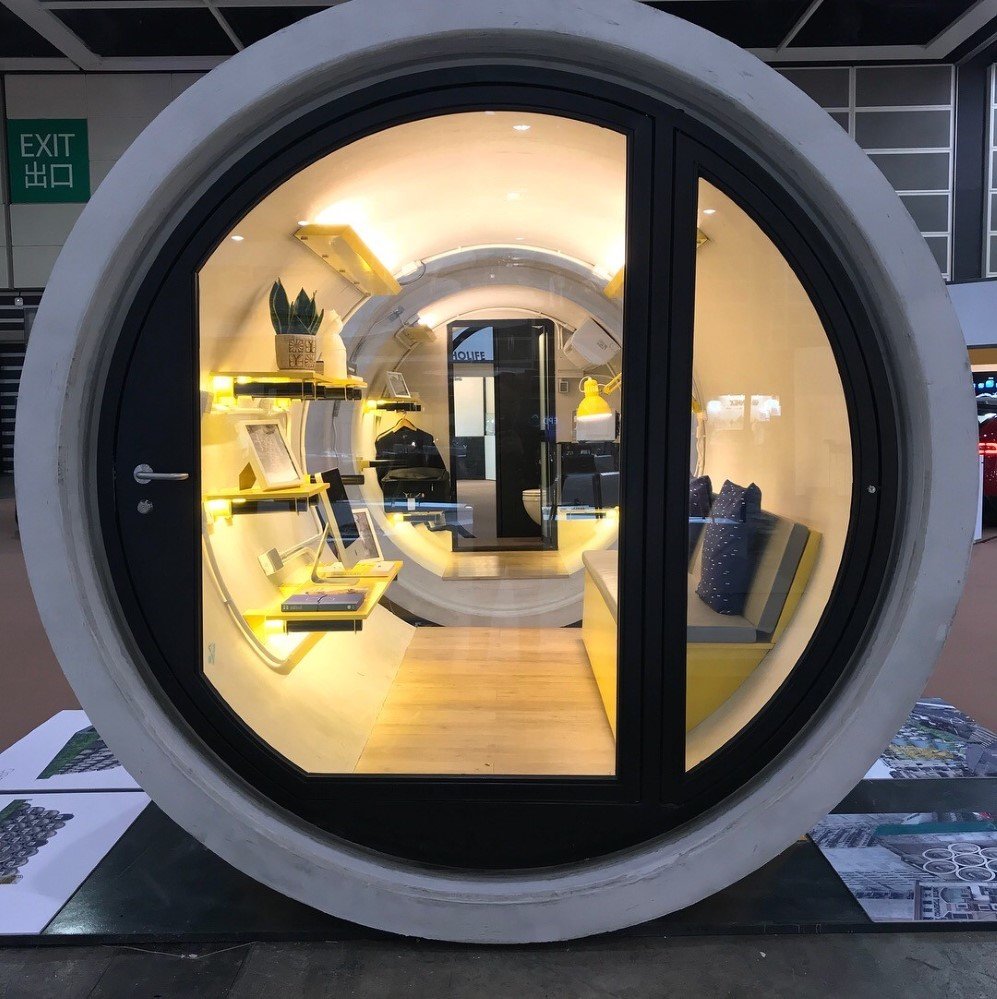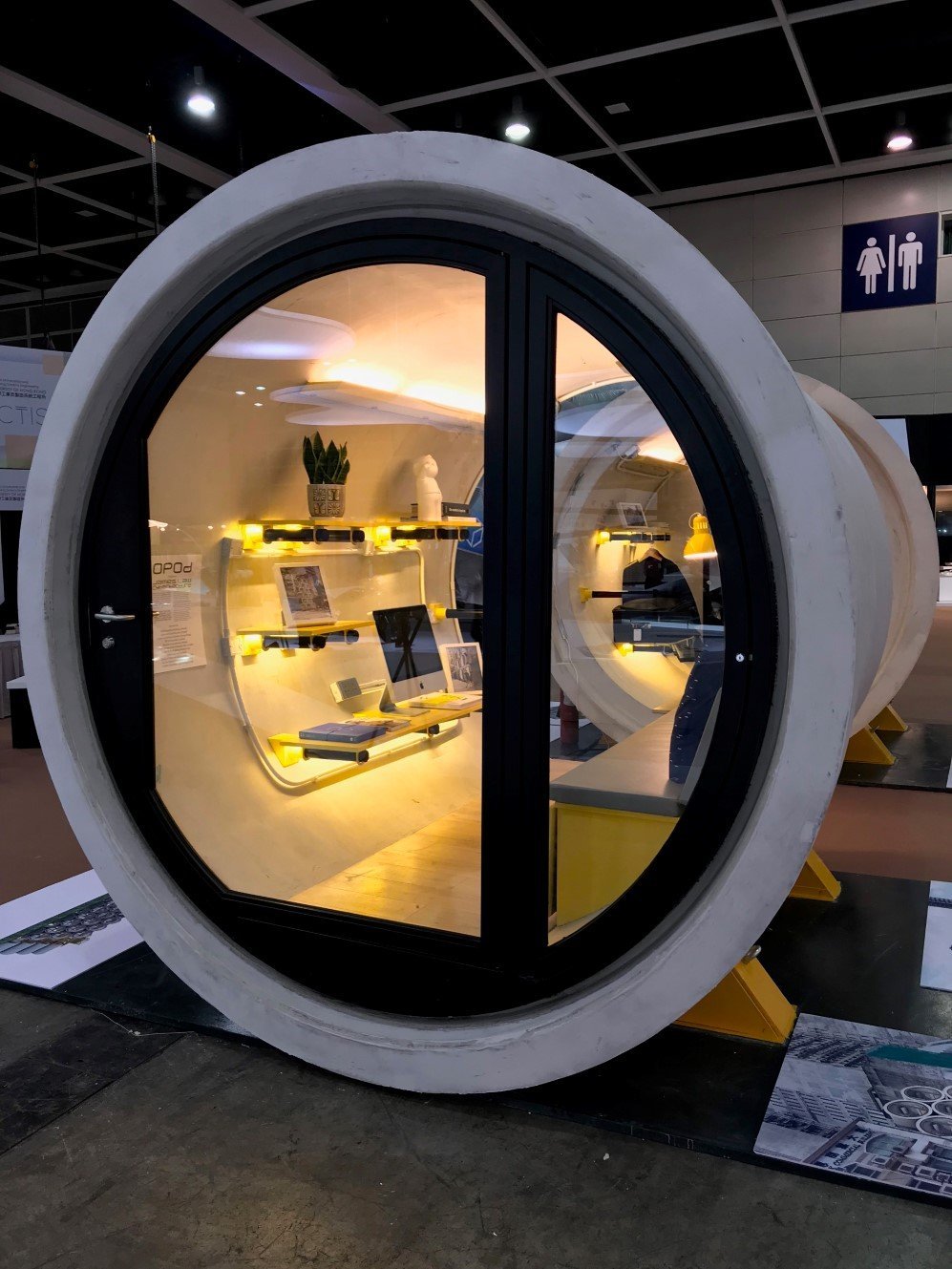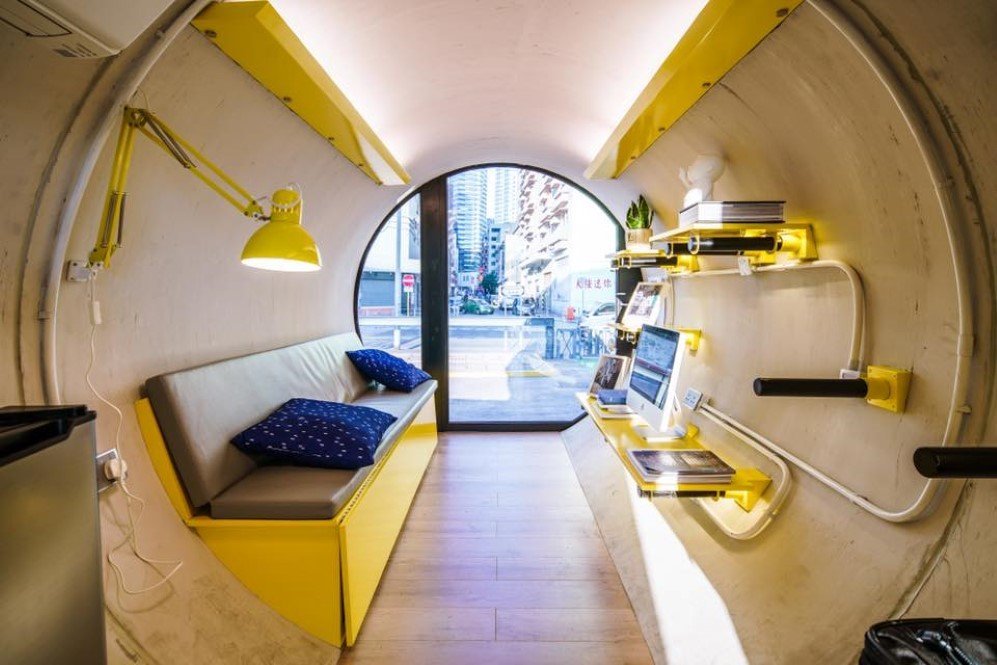 Recommended for you (article continues below)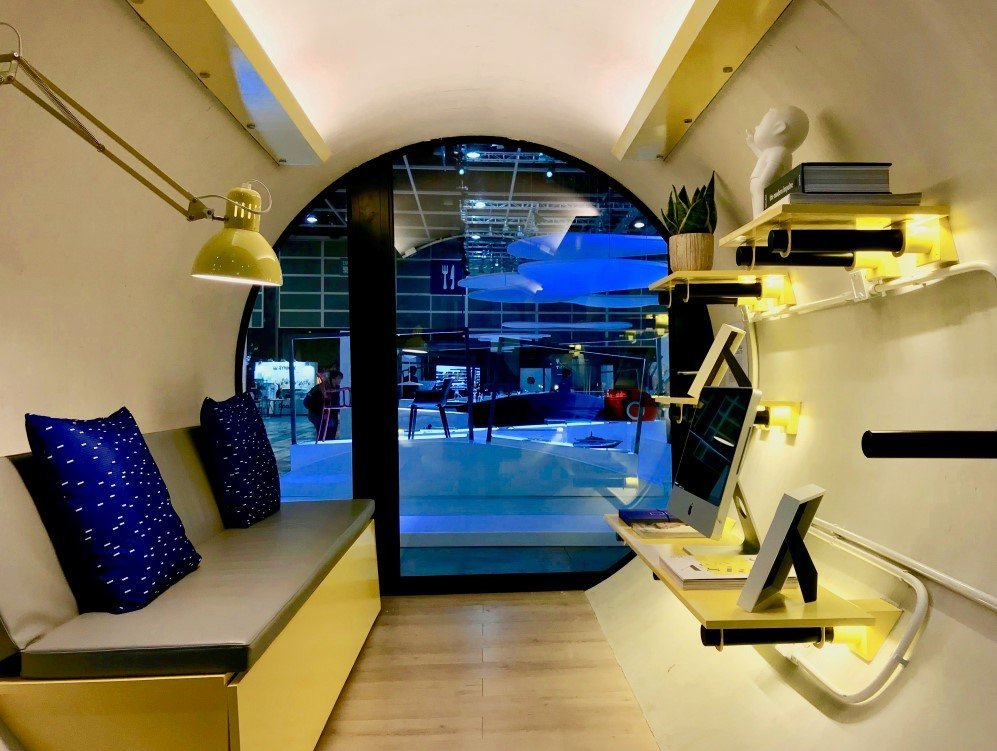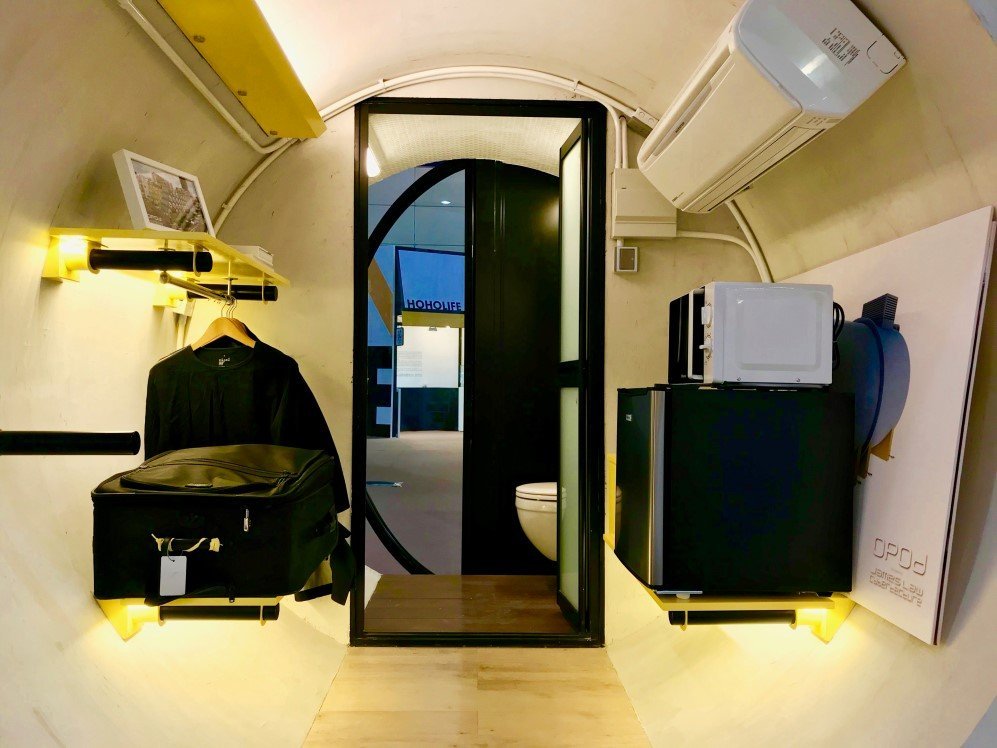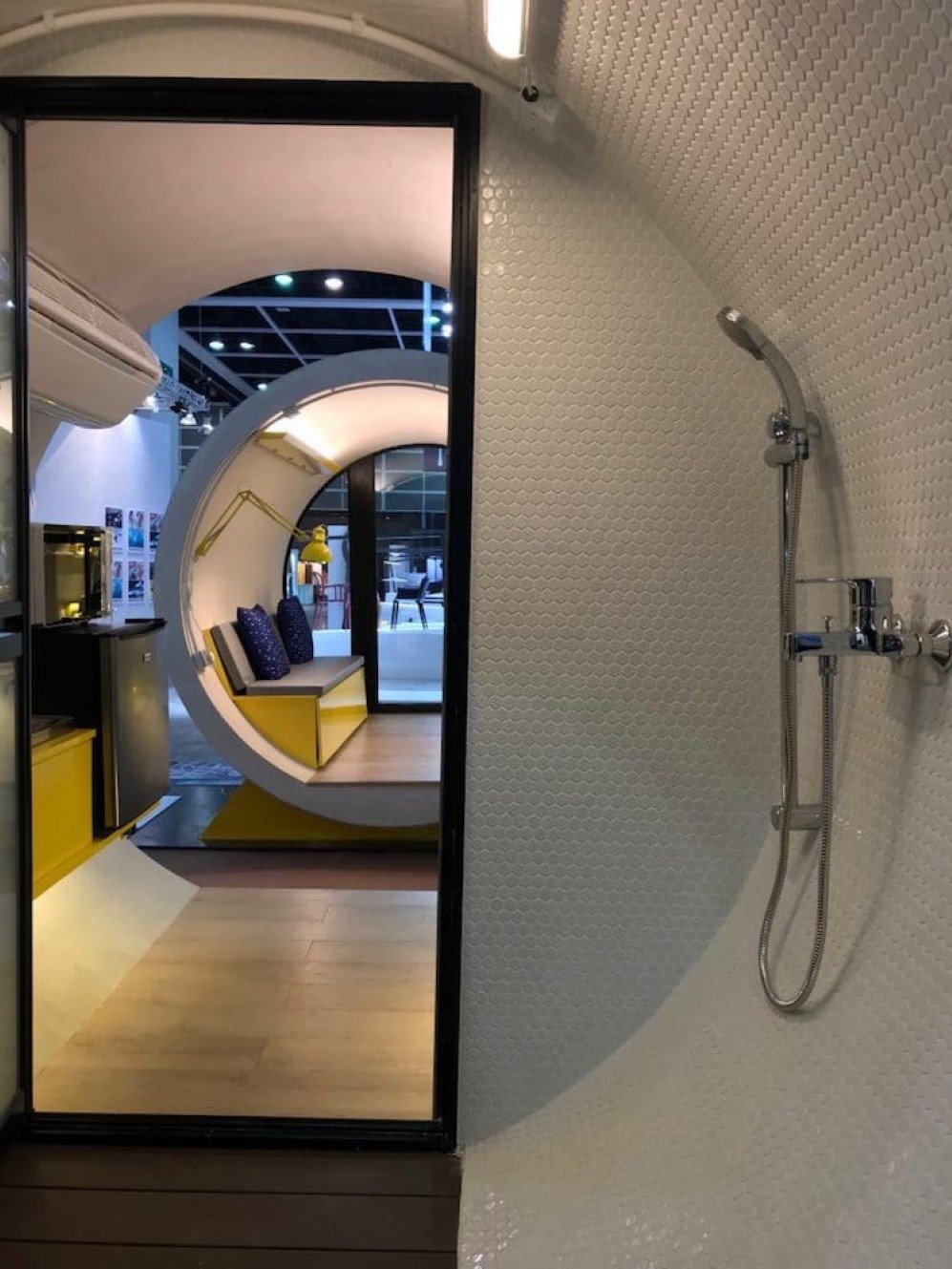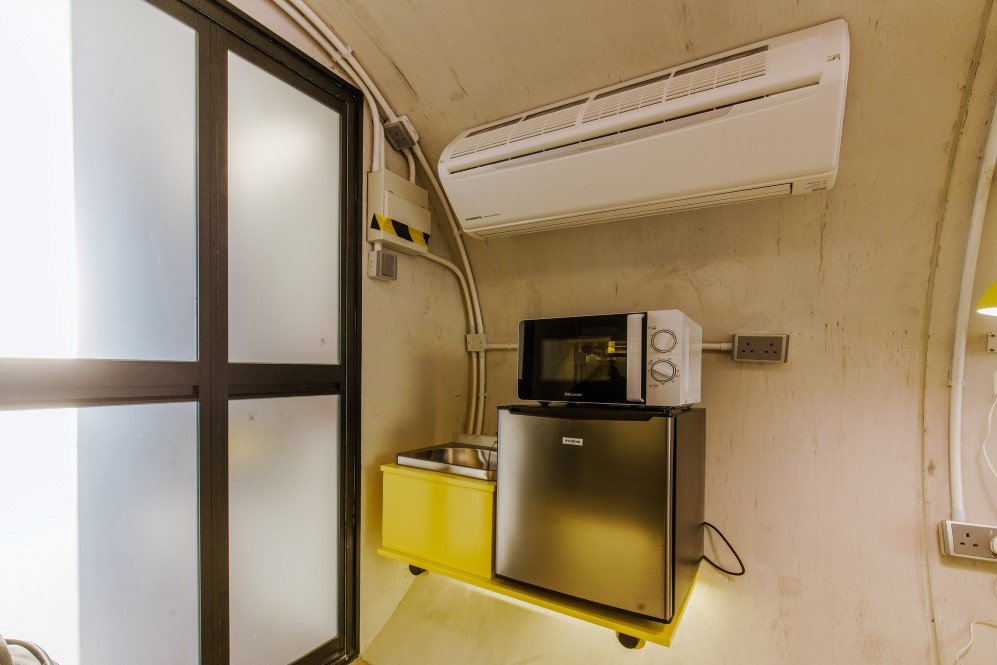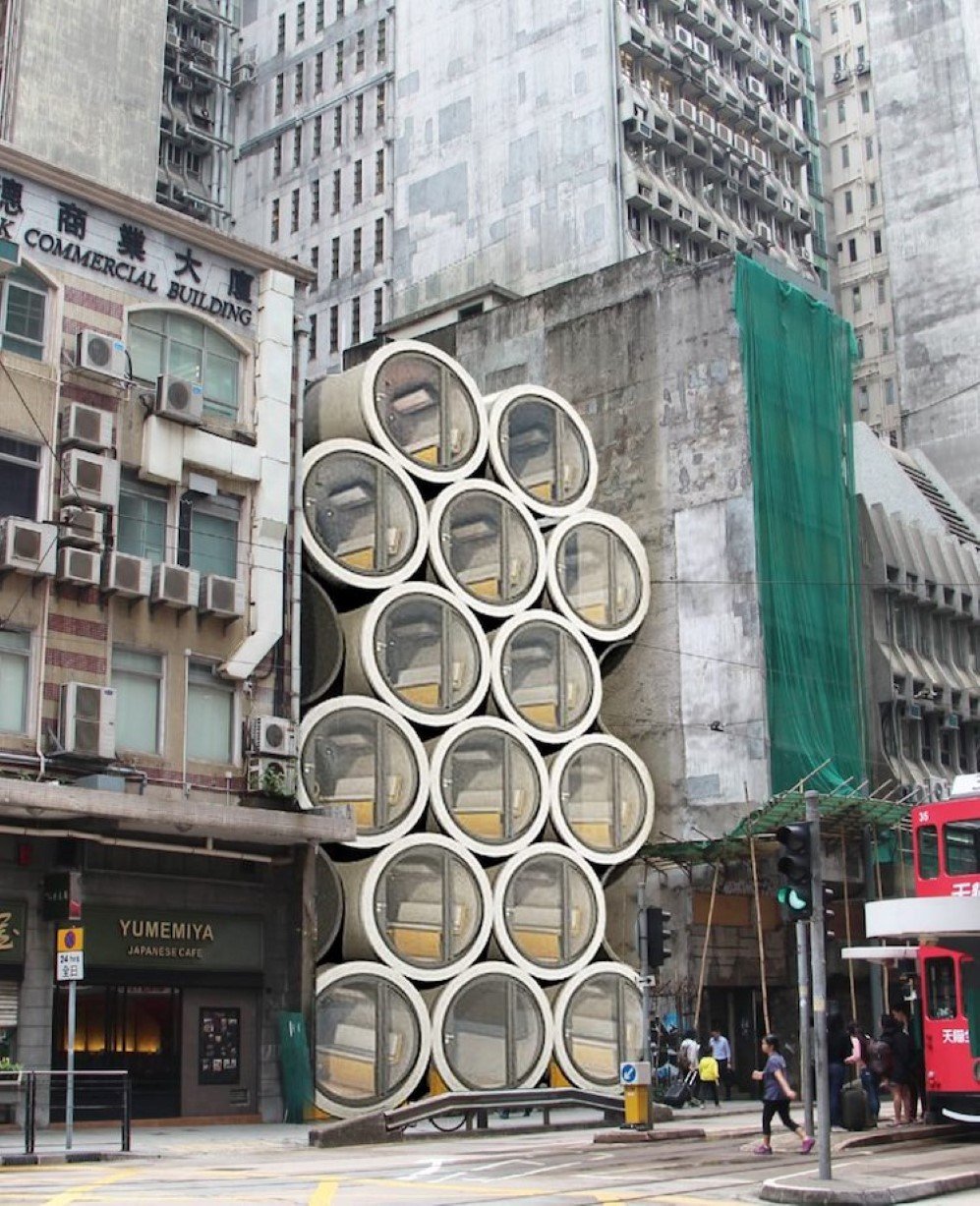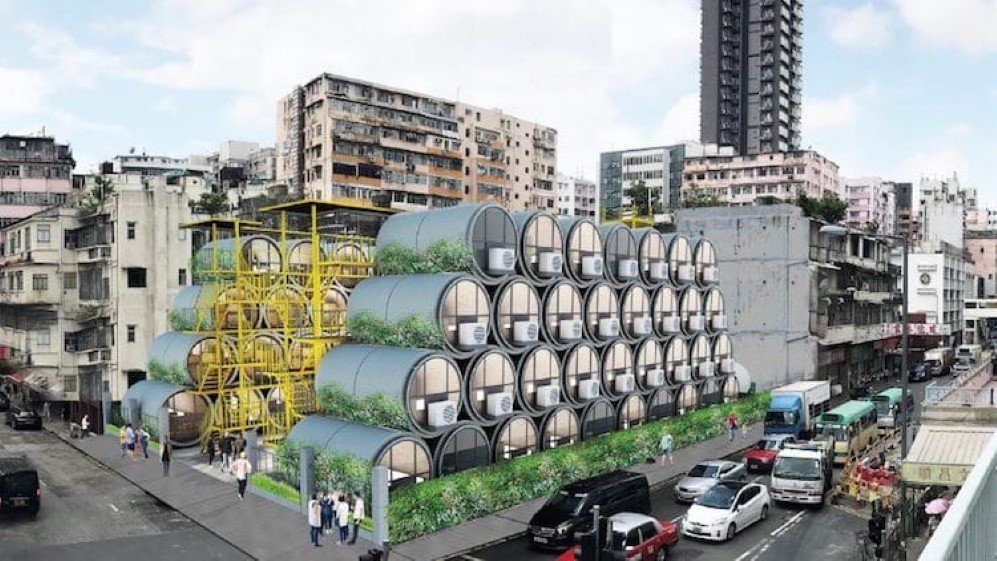 Images: © James Law Cybertecture