This timelapse of SpaceX rocket launch will leave you in a trance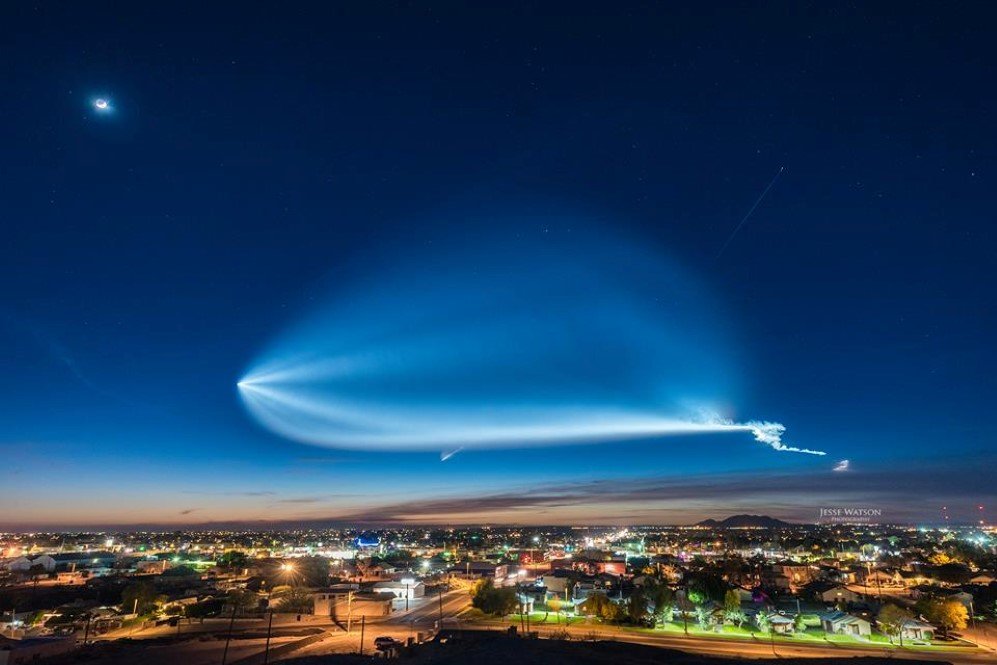 Almost everyone in America became active on social media as the SpaceX launched Falcon 9 rocket from the Vandenberg Air Force Base, California on December 22 since the launch left a mesmerizing trail of smoke in the sky as it went up to the space. Some people even mistook it for a UFO while the others were left in a state of awe however, photographer and filmmaker Jesse Watson did not lose that precious time by being a mere observer. Instead, Watson came prepared to capture how the launch looks from the skyline for everyone to see.
The intelligent photographer came to know of the launch two days before and hence found the perfect place and equipment needed to shoot the time-lapse of the whole launch. He set up the equipment in Yuma, Arizona, a place 400 miles away from the launch site, and started rolling the four different cameras two hours before the time of the launch. As a result, Watson was able to capture the whole launch in a 6K time-lapse, selecting from the 1,315 images from the 2,452 shot that his cameras recorded.
The time-lapse is a pure pleasure to indulge in, no matter if you are a space lover or not, due to its out of the world aesthetics and artistic nature.
Recommended for you (article continues below)
Header Image: © Jesse Watson
Reference Links: My Modern Met , Stoppers