Timber-clad Pavillion House makes an enchanting living space in Portuguese woods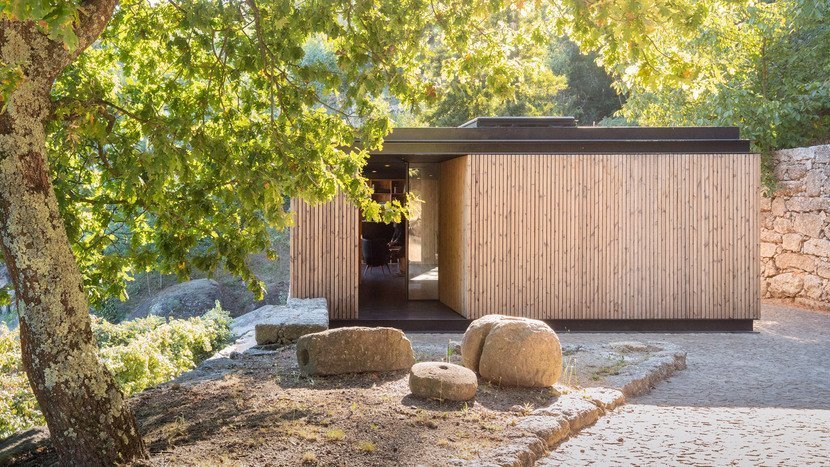 © Fernando Guerra - FG+SG
Minimalism has become quite popular in recent years. The idea of modern, highly functional but compact spaces seems surreal. To experiment with the new design philosophy, Portuguese architectural studios 'Andreia Garcia Architectural Affairs' and 'Diogo Aguiar Studio' have teamed up to create minimalist space-saving guest house. Although not too extravagant in terms of modern luxury architecture but this 75 sq-m (807 sq-ft) timber-clad home is innovative, practical and aesthetically pleasing.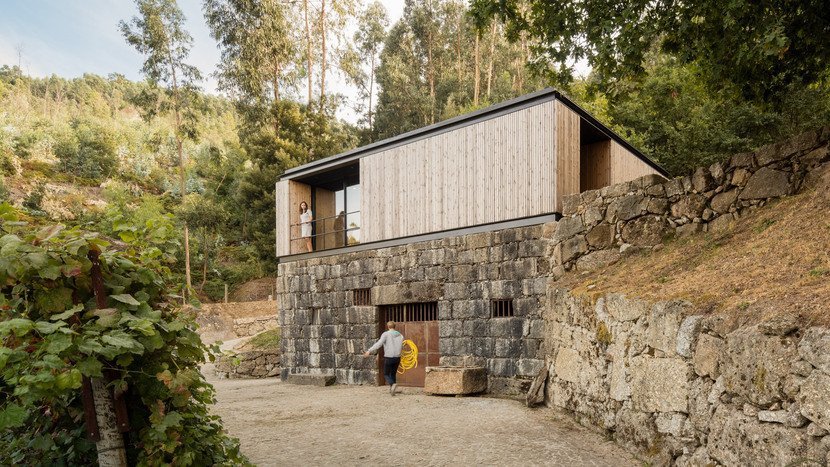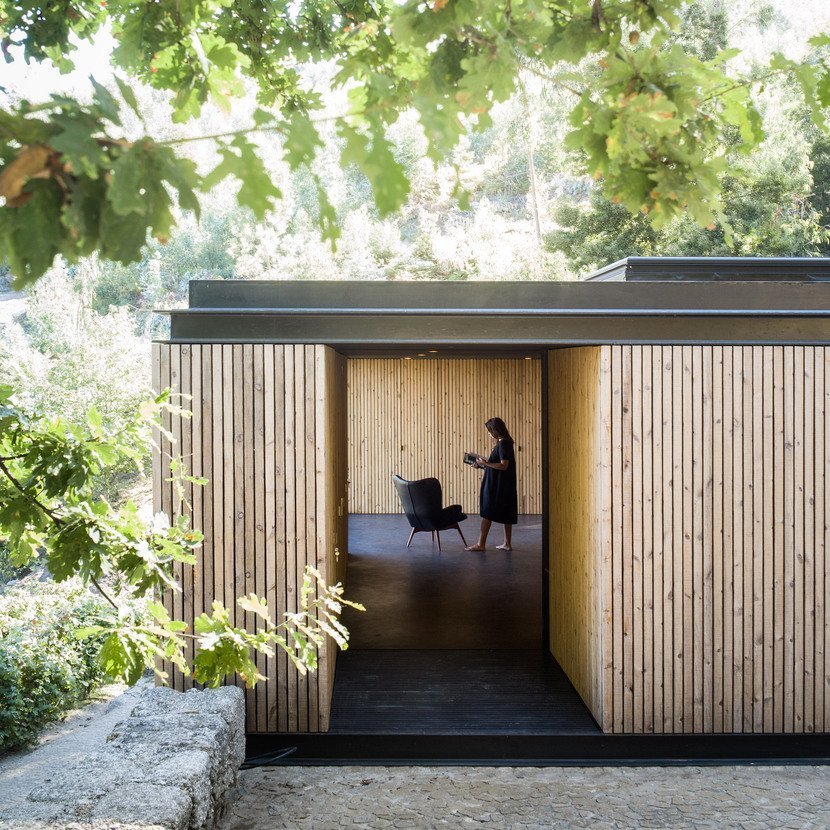 The pavilion house stands atop wine cellar, located in the midst of scenic vineyard in Guimaraes, Portugal. The pristine timber façade has more to offer than just scenic beauty. The interior of the house almost reflects the exterior with timber-clad walls, floor-to-ceiling windows, and concrete floor complementing the dark roofing. The fluidity in interior helps transform the shape of the single room house to bedroom, to lounge, to dining and vice versa. Thus, making it a perfect space for events, dinners or just a casual retreat.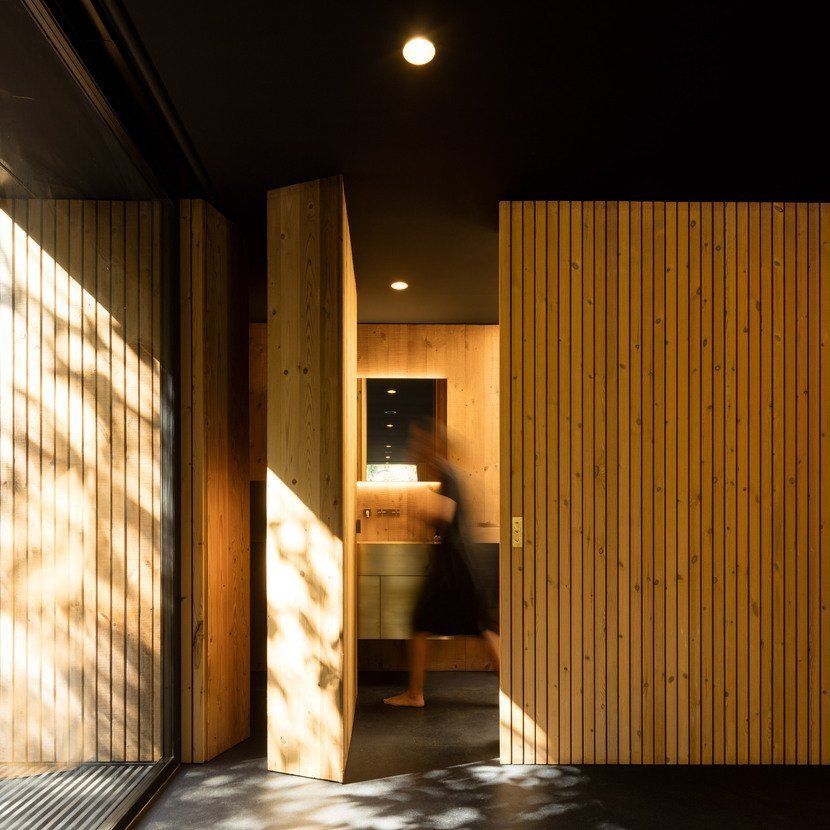 To make most of square footage, architects devised unique storage solution and utilized the timber panels to hide many of the home's features and functions, making most of the light and space available. Instead of traditional shelving and doors, the architects effectively utilized the space by installing built-in shelves, sliding doors; which also subtly covers the compact kitchen unit, wine bar and bathroom. Murphy bed is an added feature which folds up and vanishes into the timber panels giving the room a sleek appearance. Not to forget the bathroom, just like the house provides ample space with shower, basin and overhead skylight which accentuate the whole look.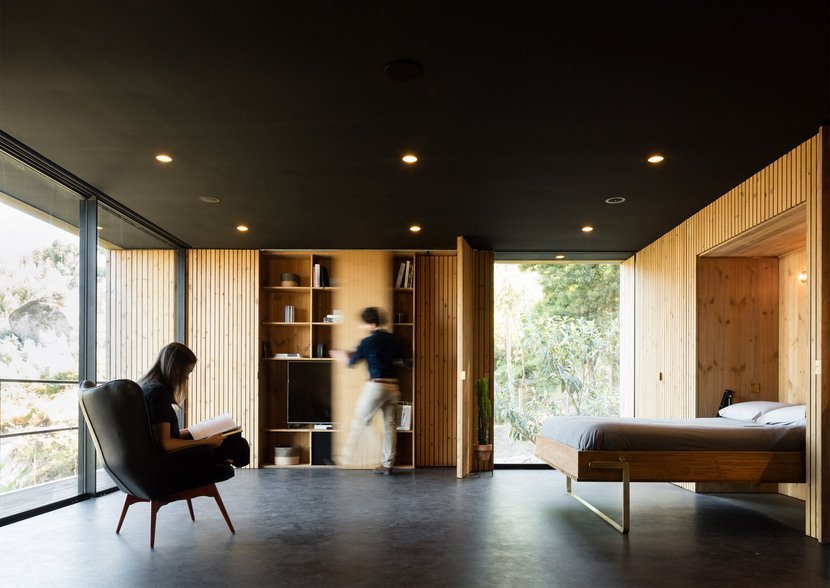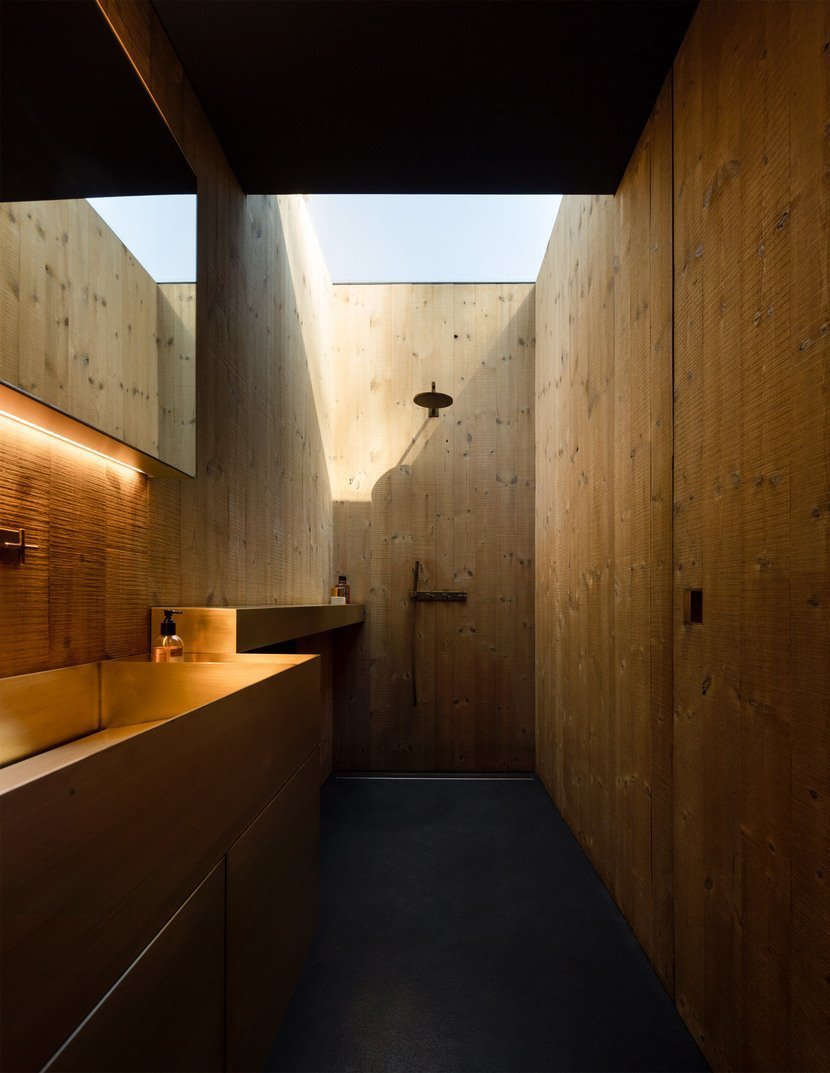 "A four-volume wall-set defines the living space and determines the views on the surrounding landscape, while concealing the basilar 'program' – sleeping, staying, eating and bathing – allowing this to be partially activated, depending on the user wishes." Says Diogo Aguiar studio
Recommended for you (article continues below)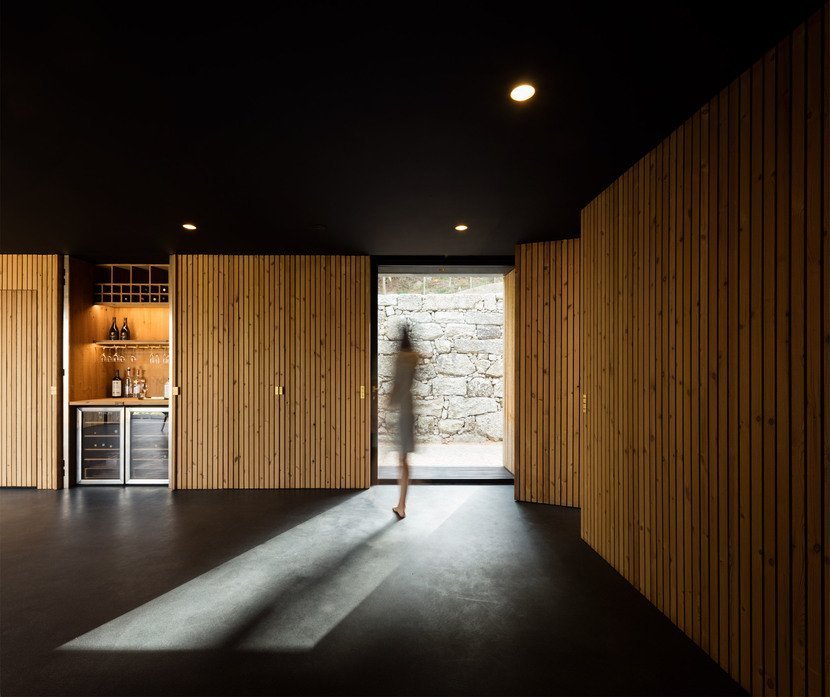 The architects capitalized on natural landscape and turned a mere wooden cabin into minimalist, modern and practical living space. House that ideally works as an open space, is versatile and follows a design philosophy with continuity.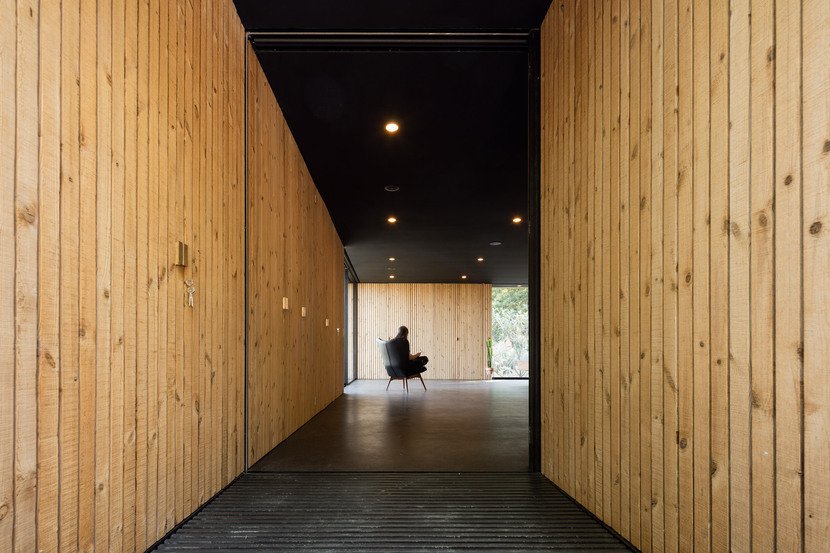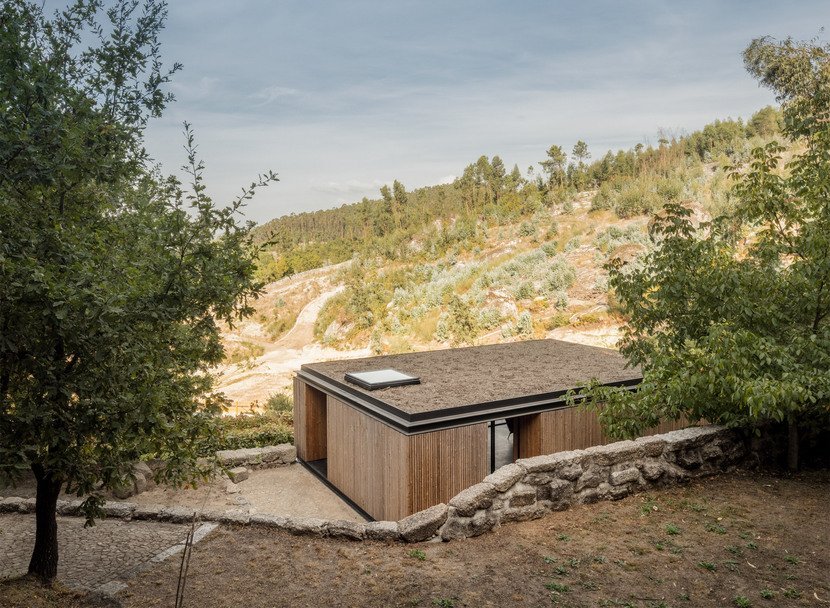 "Configuring itself as a small habitable space on the mountain, Pavilion House seeks to maximize its versatility and spatial simultaneity," says Diogo Aguiar Studio.
All Images: © Fernando Guerra – FG+SG
Architects: Andreia Garcia Architectural Affairs | Diogo Aguiar Studio
h/t: Dezeen