'Maxwell Tilse' pays an artistic tribute to London landmarks with amazing cut-out illustrations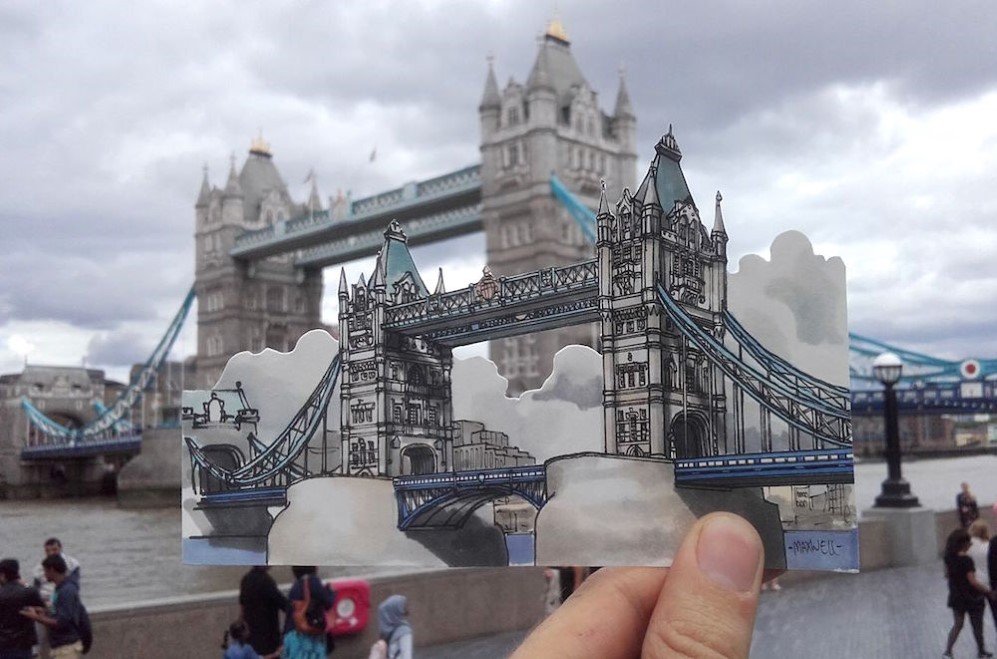 We all have our own way of preserving the memories that we make while we travel the world. For some it is collecting post cards while for others it is photographing the landscapes or maybe buying some of those overhyped souvenirs. But, for illustrator, Maxwell Tilse the habit of preserving memories of the cities that excite him correlates to miniature drawings of the buildings that he makes himself.
Recommended for you (article continues below)
He has recently shared a whole series, based on his experience in London and the tiny cutouts, each of which never measures more than 5 cm, do a great job at depicting the bustling city the way one experiences it. Tilse's London series is heavily inspired by the trademark British architecture while his main focus clearly lies on the buildings of old London pubs. More of his amazing cutout illustrations can be seen on Instagram and Etsy, side by side with the photograph of the actual building and a caption that throws spotlight on Tilse's relationship with that particular building.
---
Little Ol' London Town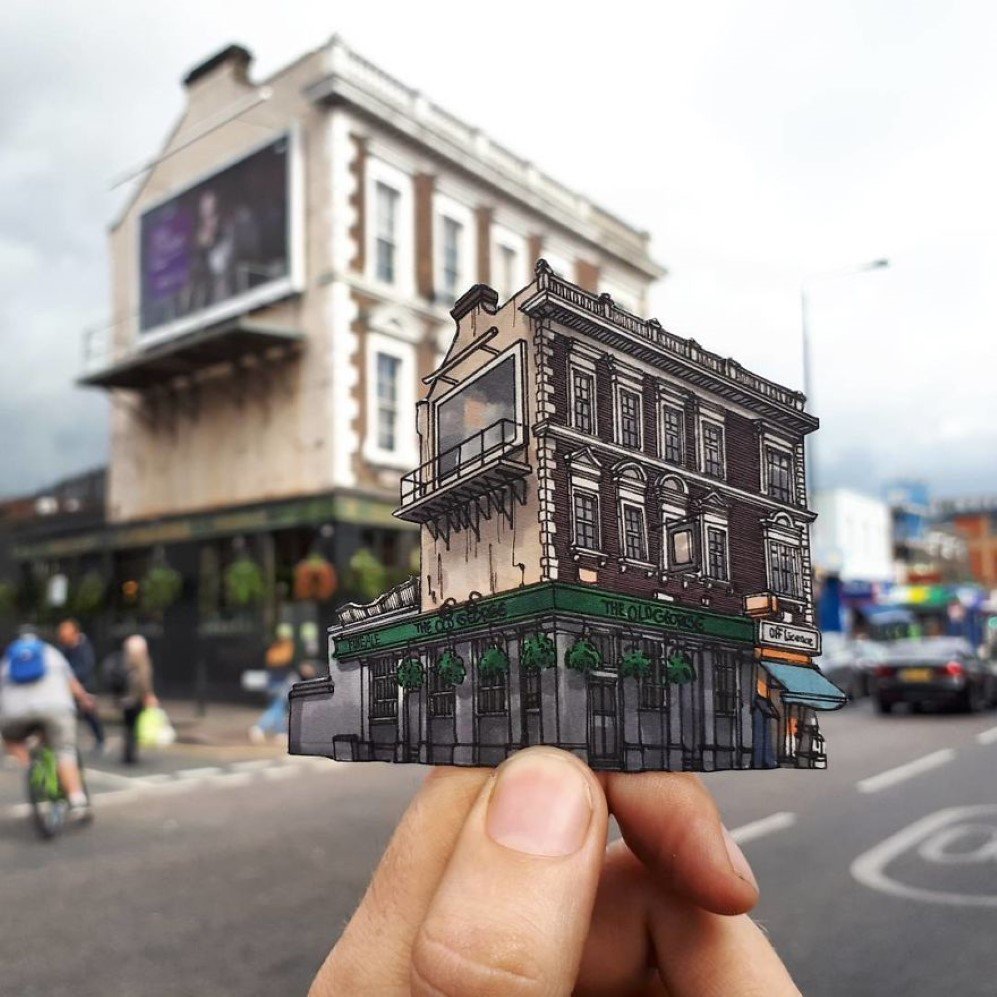 ---
The Blackfriar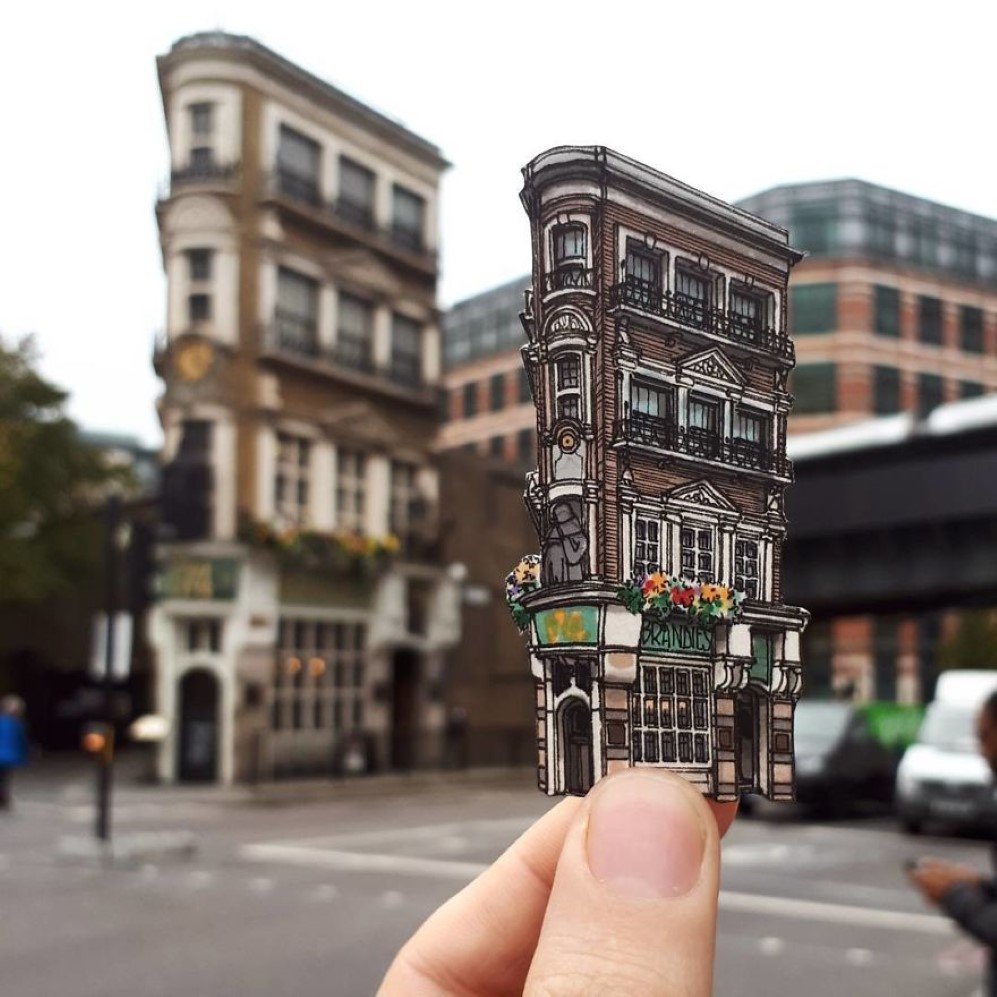 ---
The Bricklayers Arms, Fitzrovia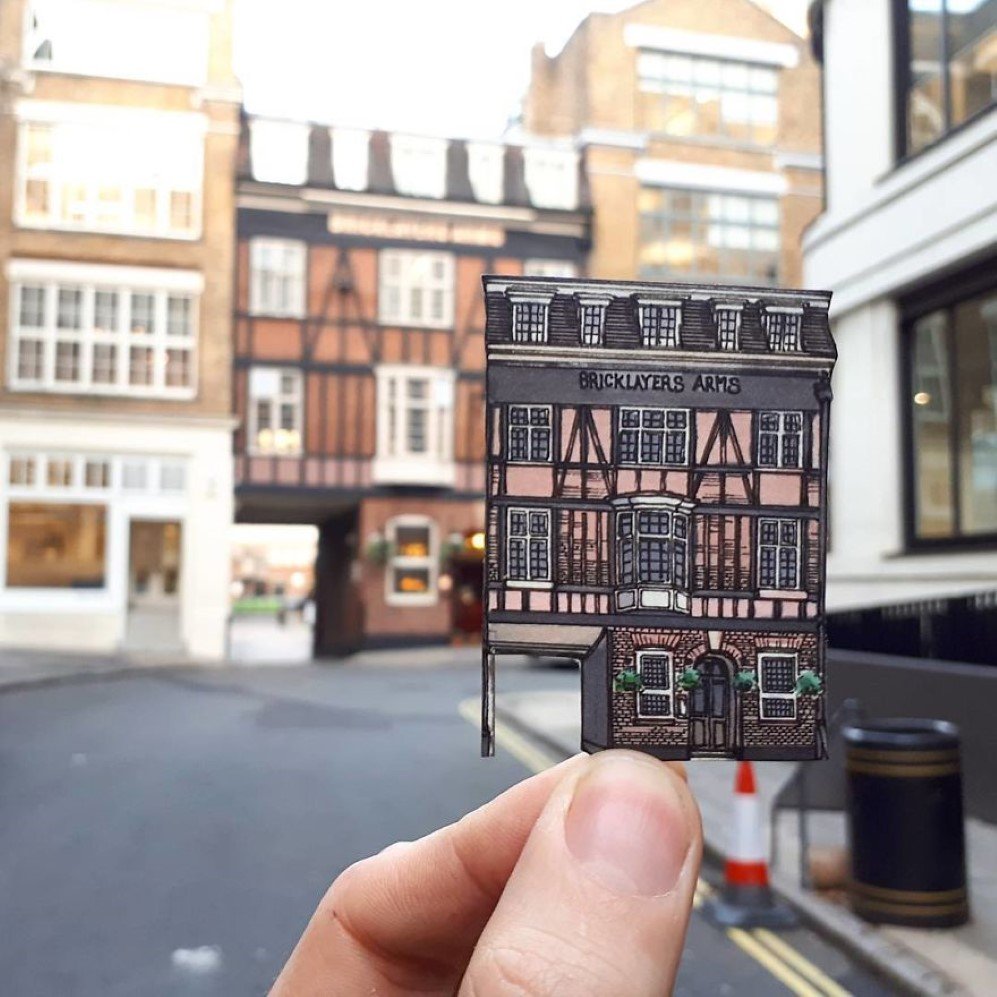 ---
The Coach Horses, 5 Bruton Street, Mayfair
---
The Crown In Seven Dials, Covent Garden
---
The Dove. Broadway Market, Hackney
---
London Bridge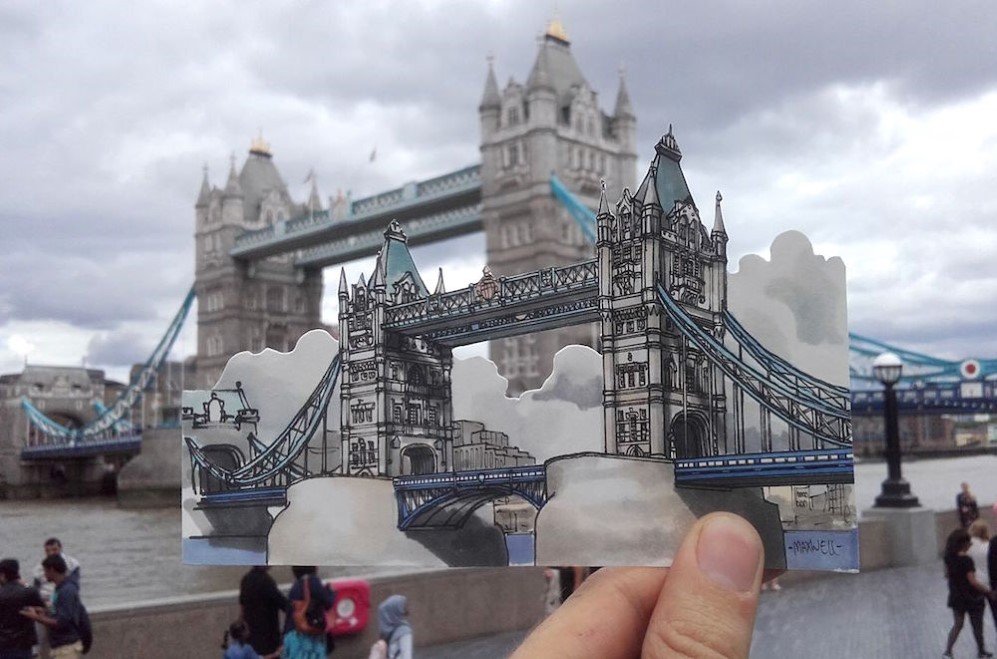 ---
Big Ben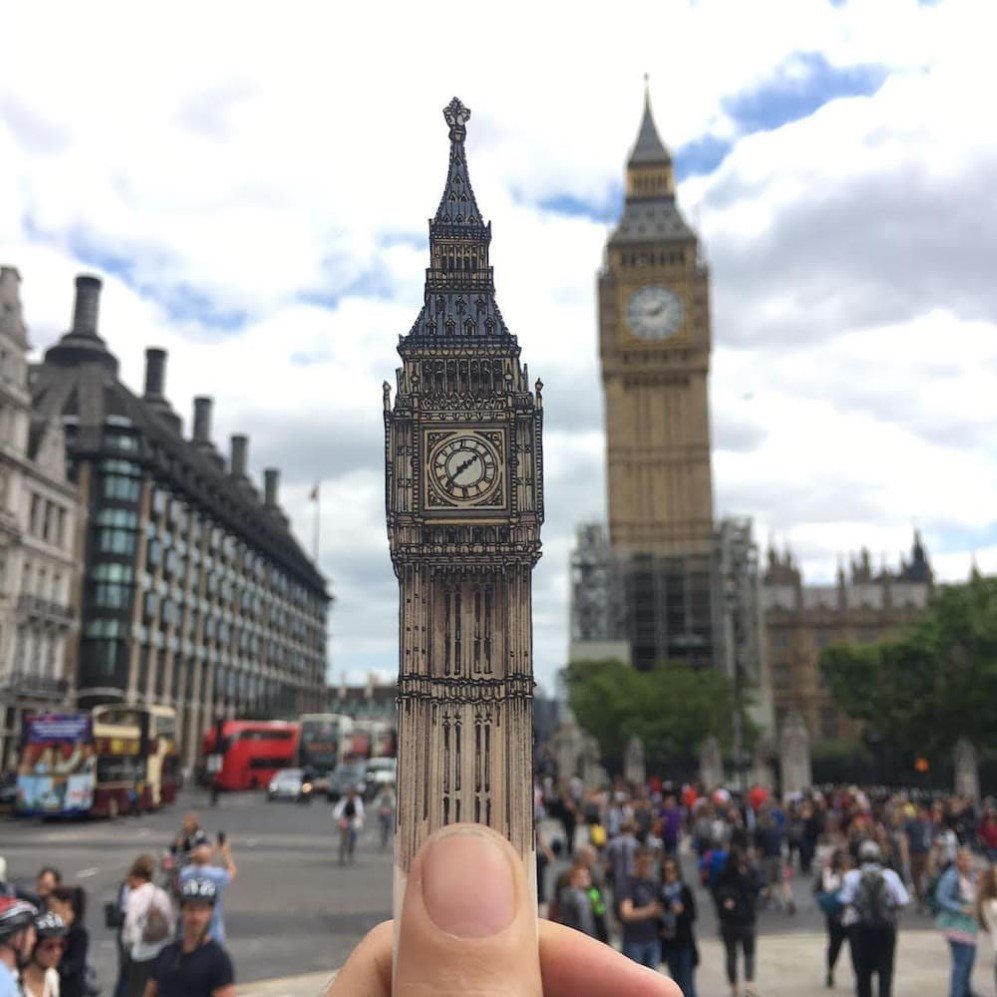 Images: © Maxwell Tilse
Maxwell Tilse: Website | Instagram | Facebook | Etsy
h/t: Colossal