This winter cabin on Mount Kanin is literally hanging off a steep cliff
OFIS Arhitekti is quite definitely the most risk-taking prefab architectural firms since it takes up all kinds of crazy projects that require fixing up a cabin for living at the edge of huge, intimidating mountains. This time, the firm has collaborated with CBD, a Slovenian-Italian firm that gives the services of structural engineers, to create a winter cabin at the rocky edge of the Mount Kanin. These CBD engineers have made sure that the structure is safe from the strong winds, extreme weathers and is securely placed on the tethered cables.
The small structure of 9.7-square-meters consists of three resting platforms for at most 9 mountaineers however, there is a little chance that the guests will feel constricted in this narrow space since the expansive window on each side reveals the extreme scenic beauty of Triglav, Soca Valley and Adriatic sea. So, want to try out the Winter Cabin for the next vacation?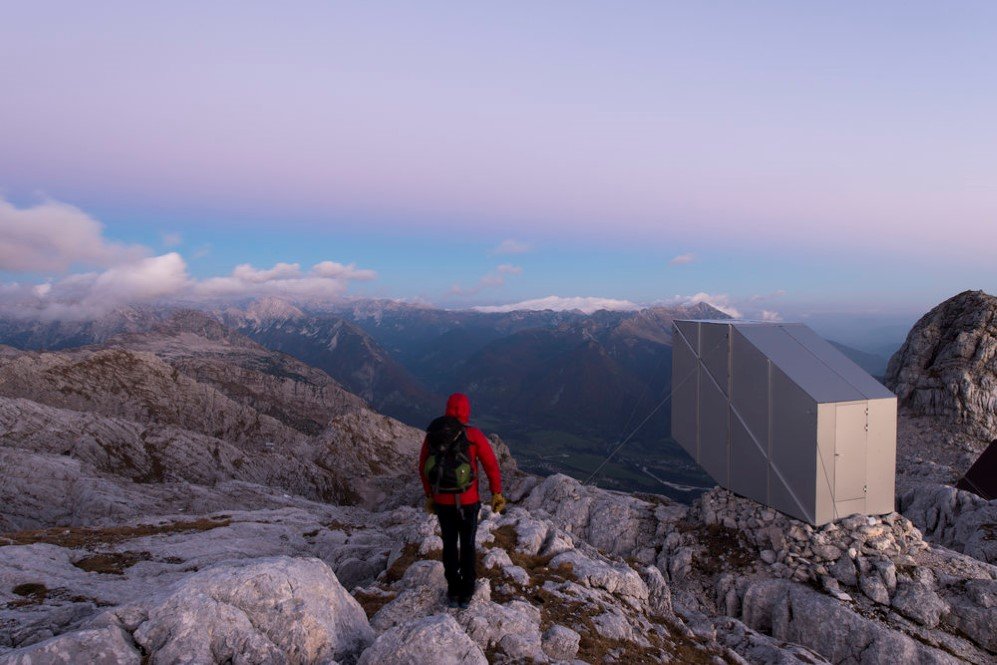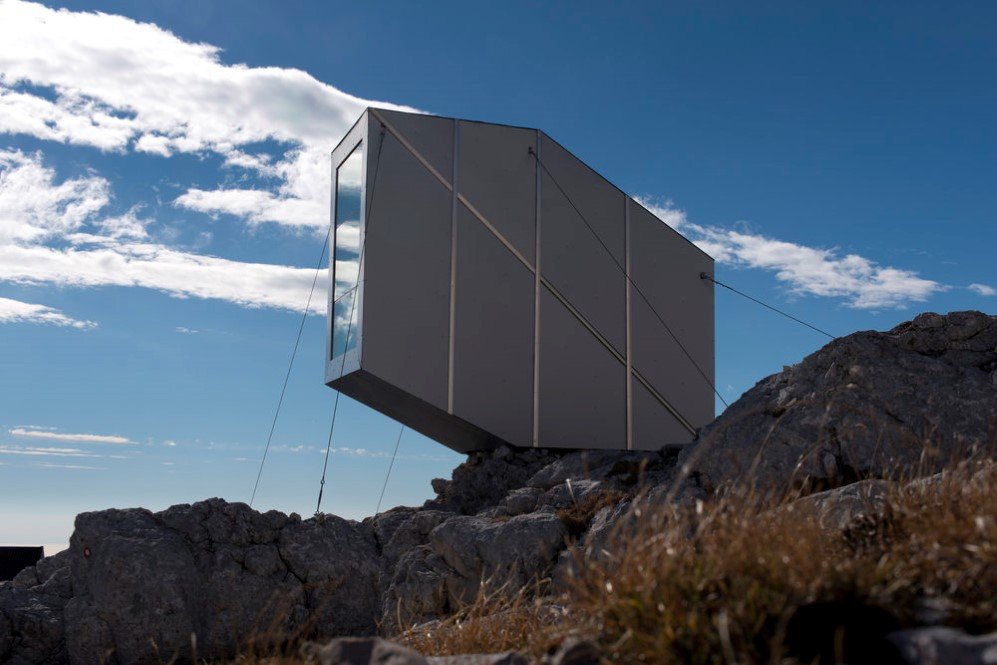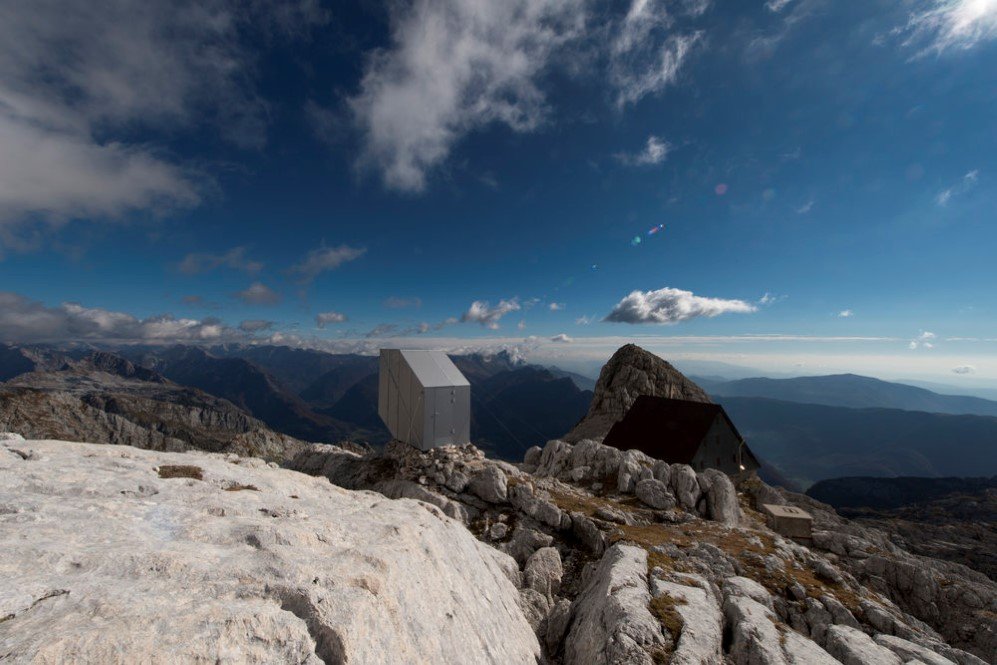 Recommended for you (article continues below)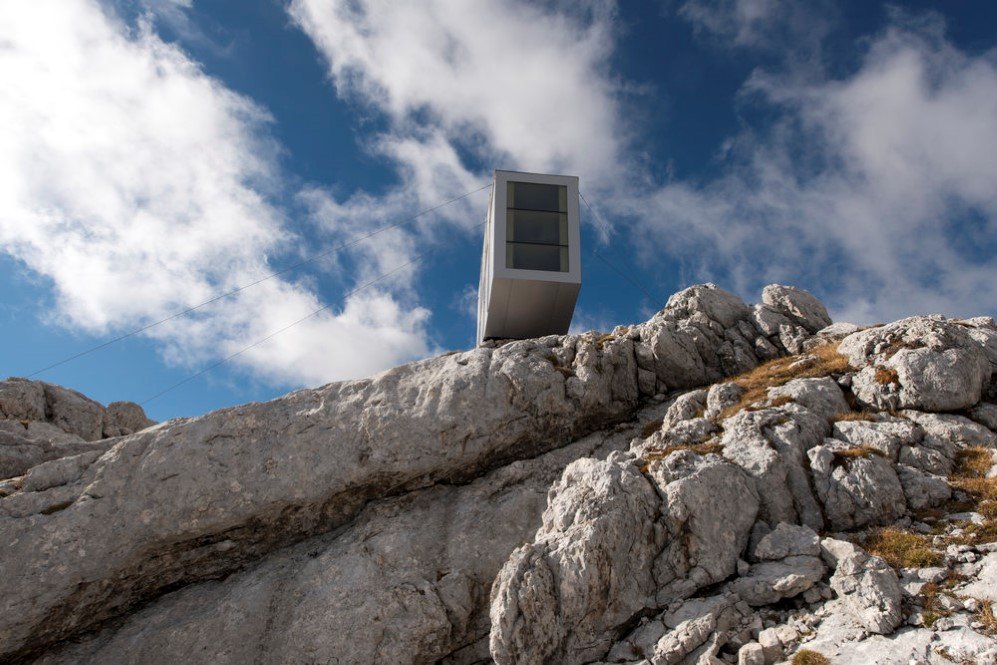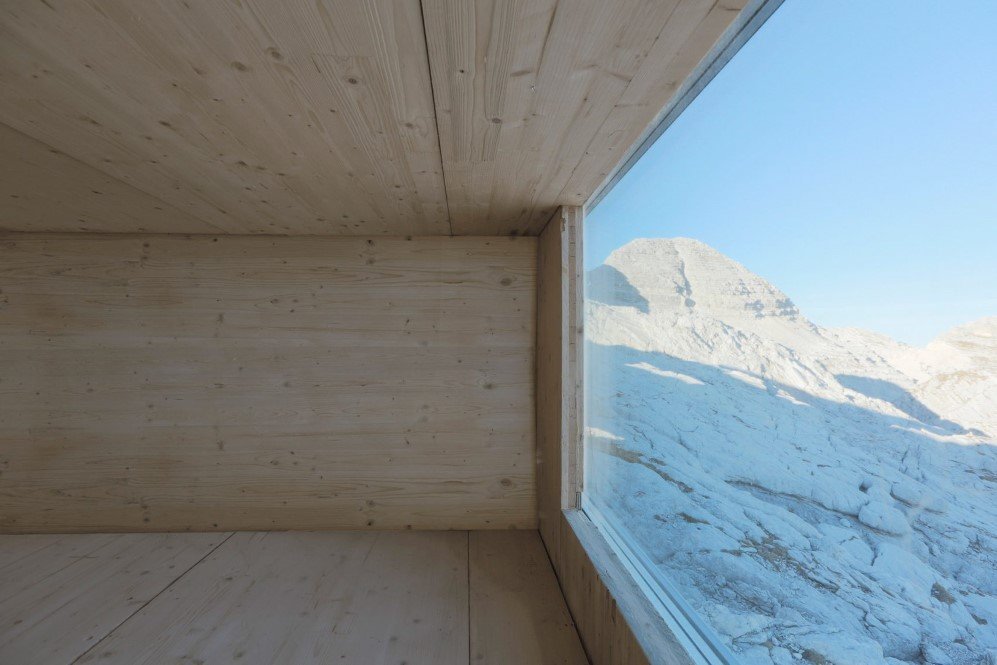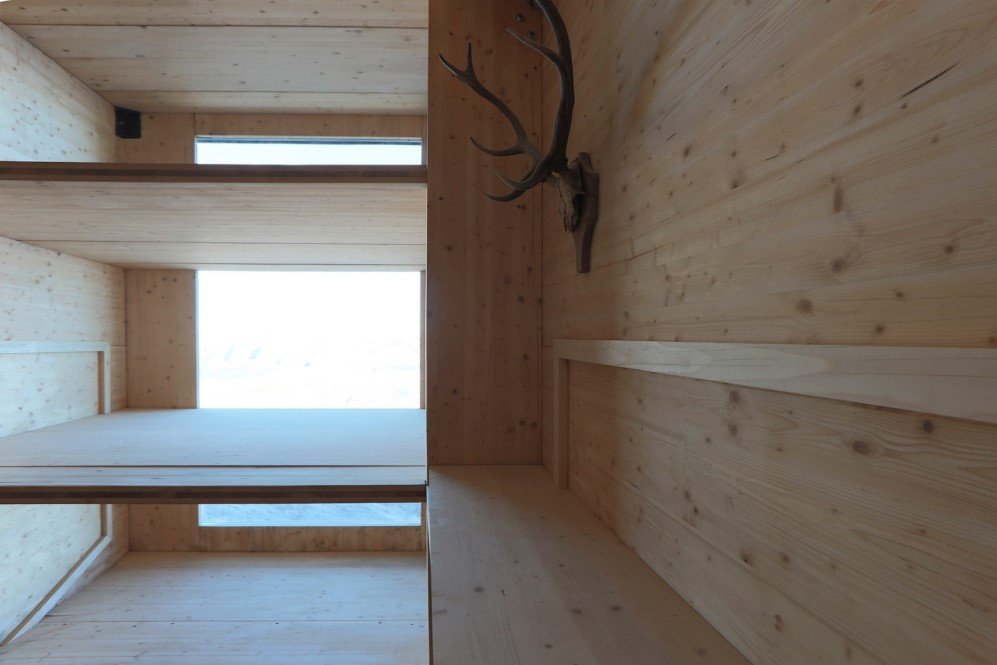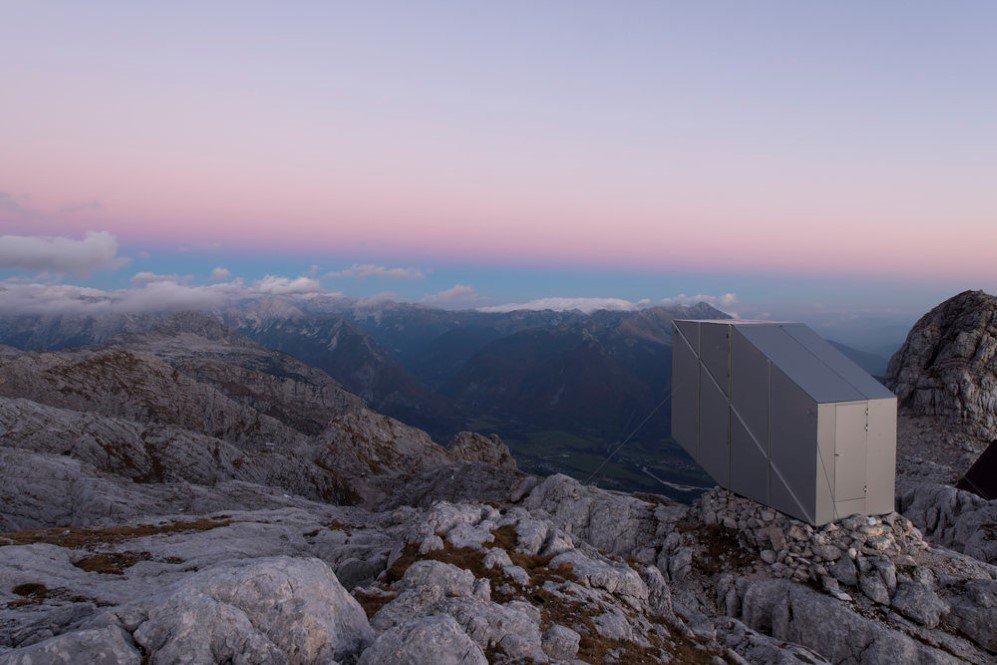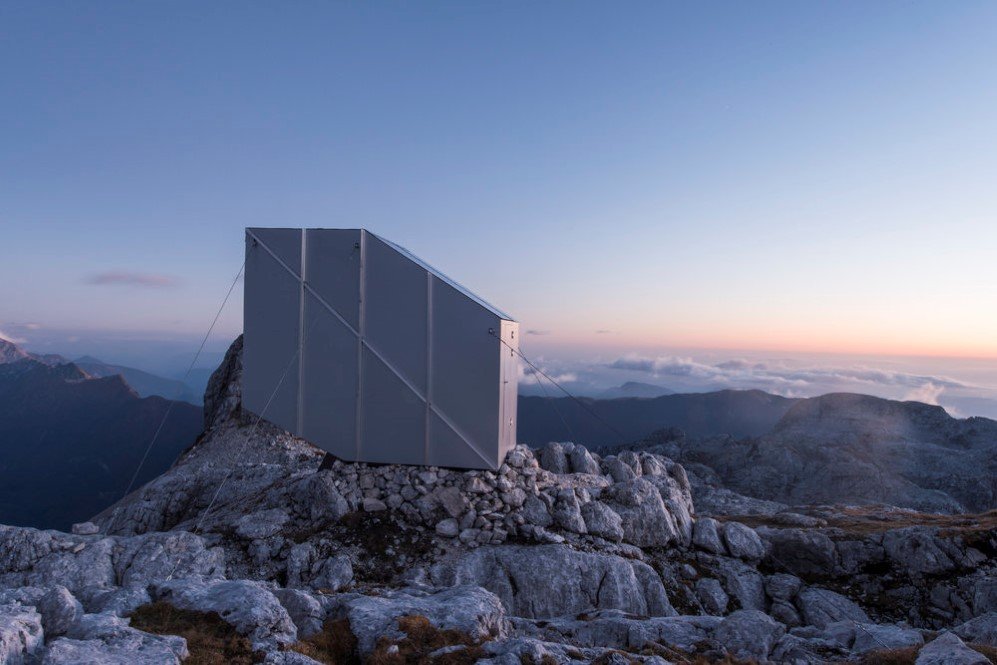 Images: © Janez Martincic via Dezeen
h/t: Dezeen