This vintage plymouth Caravelle installation serves as a crucial reminder in a Canadian parking lot
If we had to pick one thing that the North Americans are crazily obsessed with, it would be nothing else but the flashy cars which are mass produced every year by the car companies to keep up with the demand. Artists Caitlind R.C. Brown and Wayne Garret were commissioned by First Capital Realty and Sun Life Assurance Company of Canada's Arts Program Initiative to create an installation that could reflect this culture in a subtle yet jabbing manner. This collaboration resulted in the installation of a blue 1988 Plymouth Caravelle, in a vertical position, at Edmonton's Brewery District.
The installation, titled Carbon Copy, has been cleverly positioned at a parking lot in order to grab the attention of the public at once and while it appears to have been through a horrible accident due to its vertical landing position, the sculpture's protruding segments remind the viewers of the deliberate attempt made by the artist. Take a look at this unique installation right here!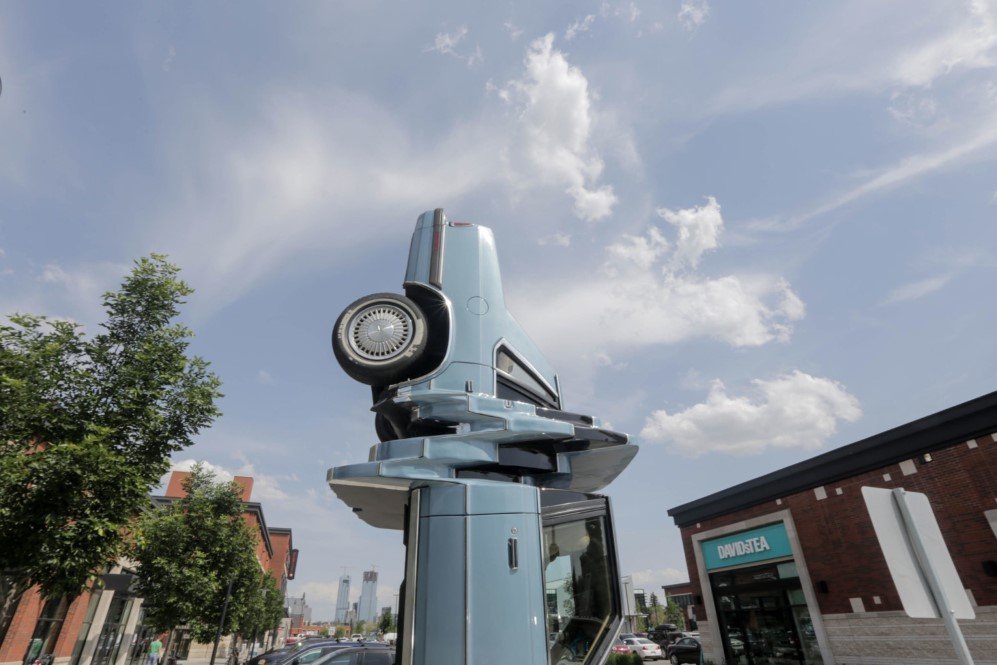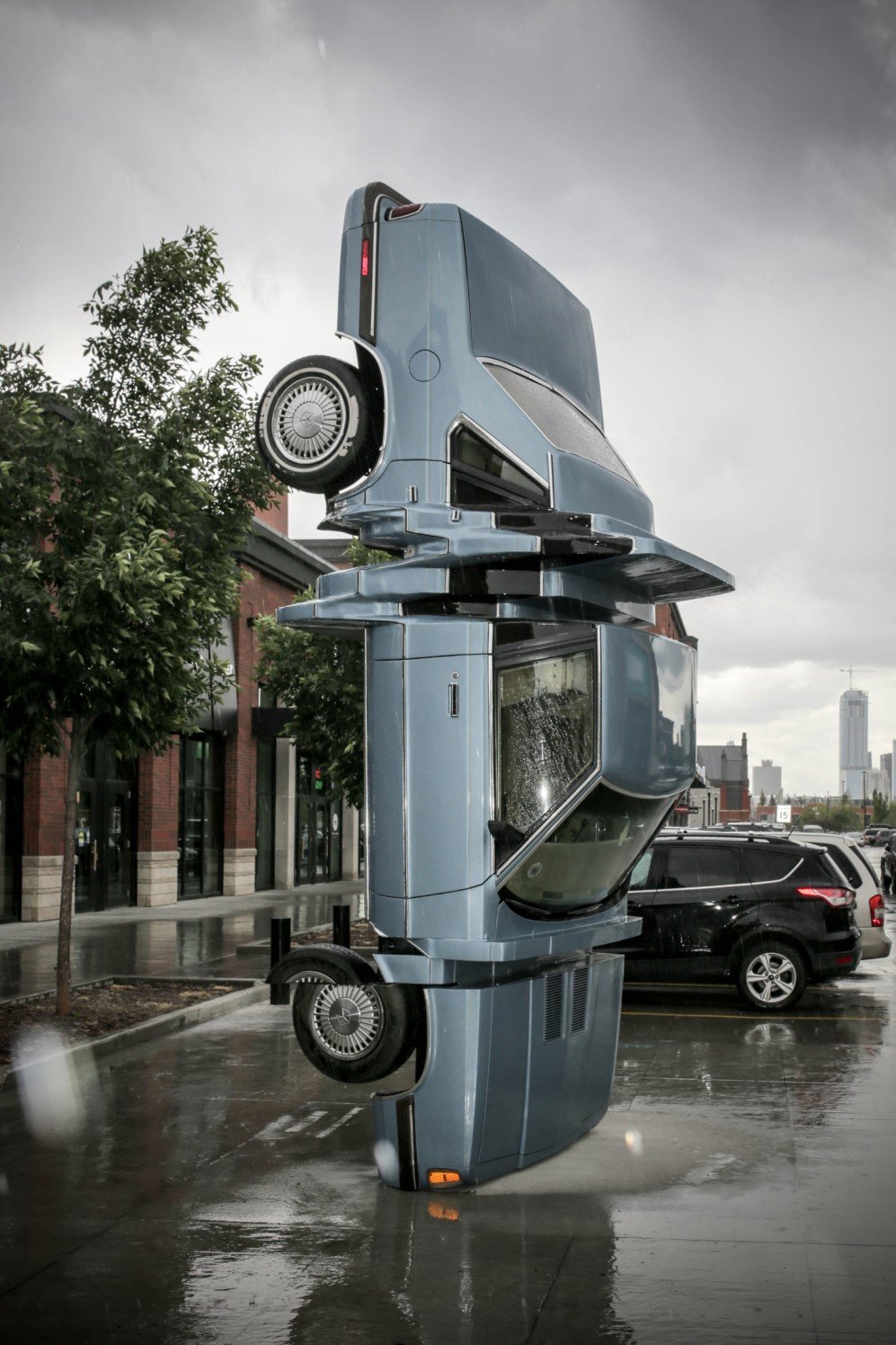 Recommended for you (article continues below)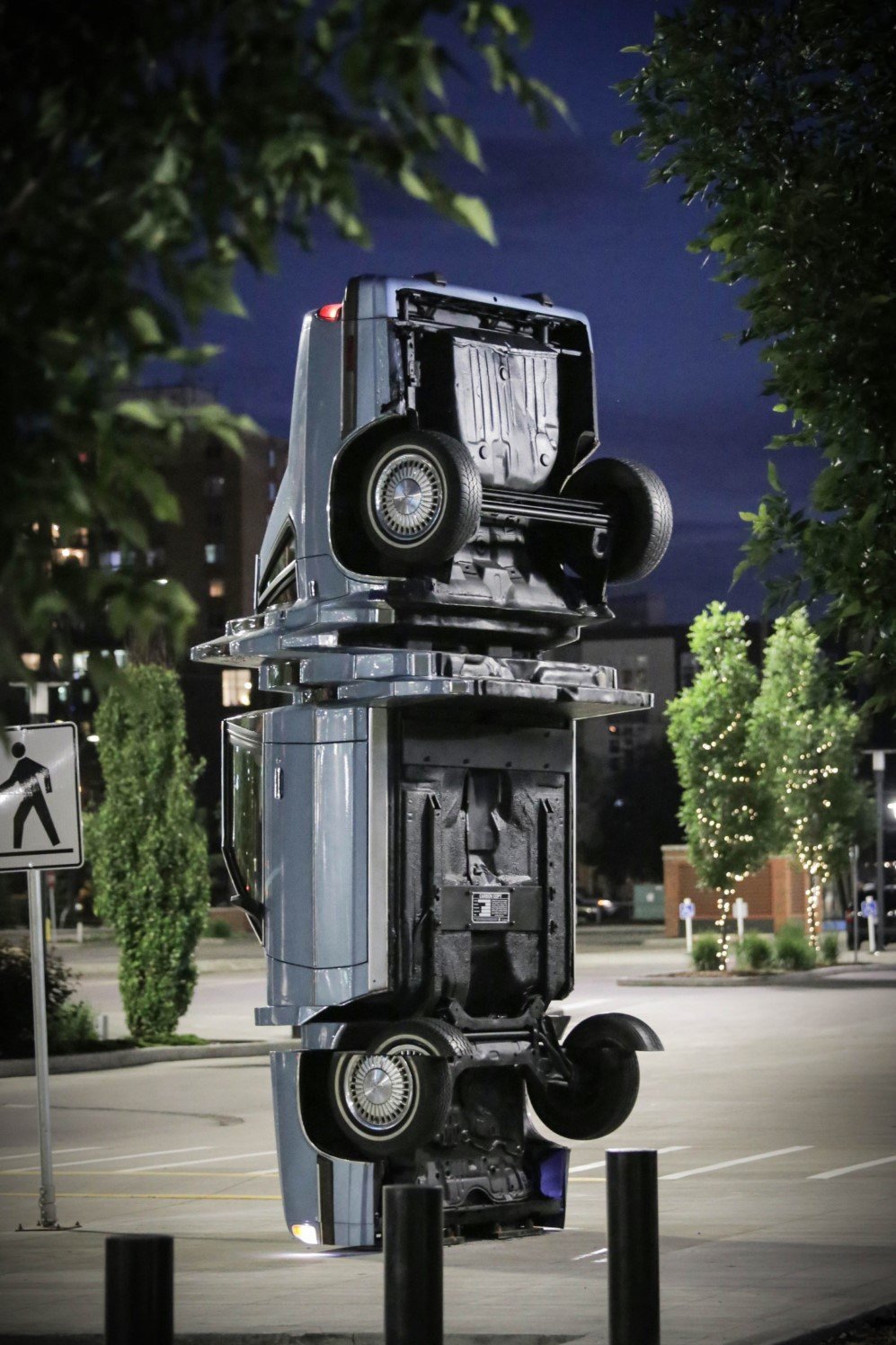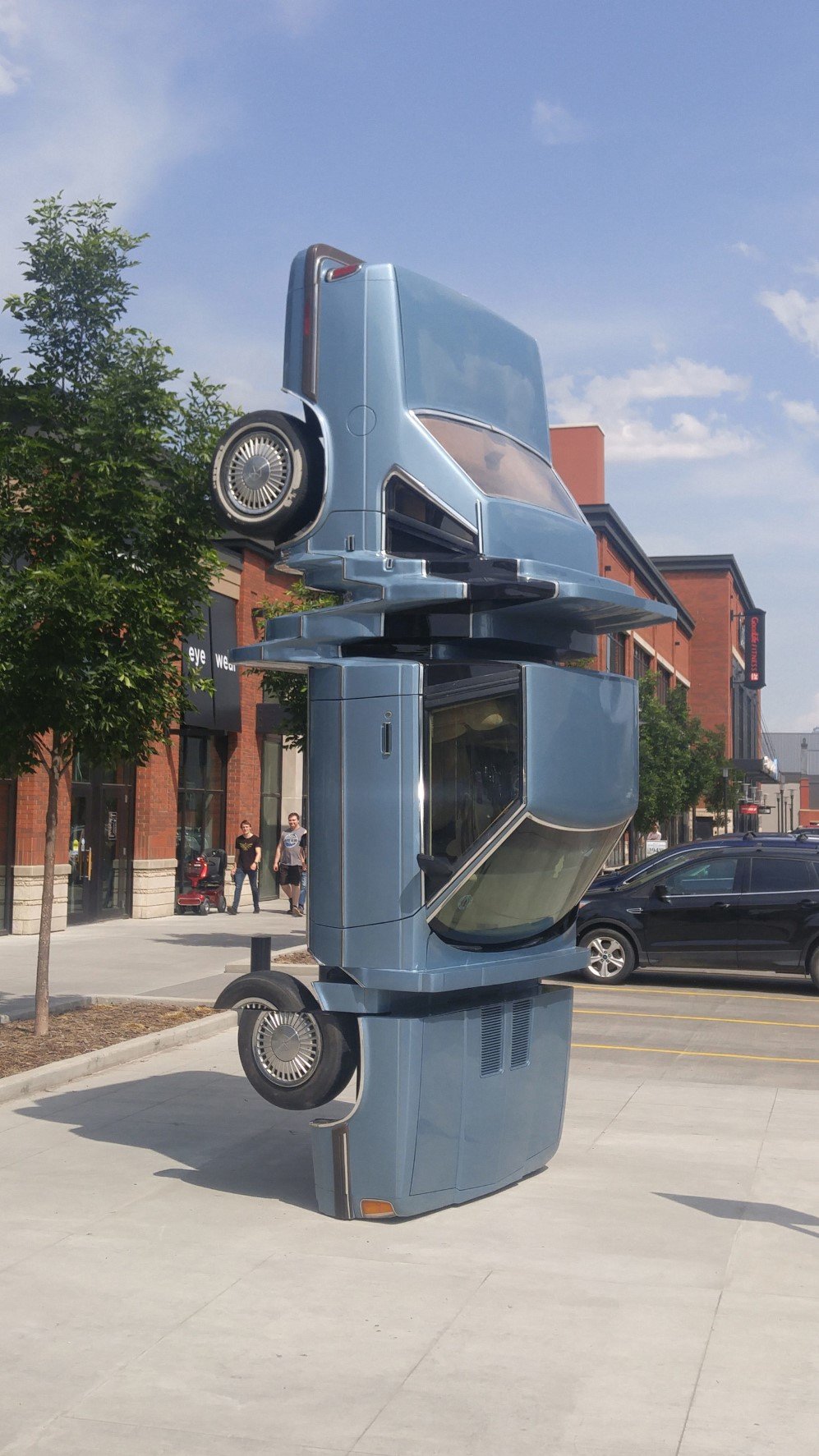 Images: © Caitlind r.c. Brown and Wayne Garrett
h/t: Colossal